The Biden administration recently announced that, in light of the international prevalence of the Delta variant, the current international travel restrictions would remain in place for the time being. As the short-term rental market continues to recover from the decimation of the COVID pandemic, we were left wondering what this would mean for upcoming Airbnb bookings and hosts' occupancy rates. 
What Do These Restrictions Mean?
In essence, the government has opted to further extend the ban on the entry of tourists from select international destinations. Having recently opened the borders to tourists from Canada, the government did give us hope that there was light at the end of the tunnel. 
The United Kingdom recently opened its border to double-jabbed American tourists, as did the European Union, but President Biden has opted not to reciprocate in the gesture. 
So, for the foreseeable future at least, international tourists booking Airbnb properties in the US is not possible, so revenue will have to come from domestic sources instead.
What Can I Do to Boost My Booking Rate?
There are a few things you can do to appeal to guests who are looking to make a booking. 
You can make use of dynamic pricing to ensure that your prices are as competitive and attractive as possible. Dynamic pricing engines like DPGO consider a range of factors when synthesizing your pricing recommendations. We examine everything from recent bookings to exchange rates, global booking page, both local and international news, and changes in competitor offerings and availability. 
You can also optimize your listing to attract the most popular type of tourist in your location. If, for example, your area sees a lot of digital nomads, you can improve your Wi-Fi connection speed and offer slight discounts for longer stays (this might encourage them to book your listing for long as they do not need to go into an office to work every day). If you live in a big family holiday destination, set up your listing with bunk beds, for example, in order to attract family bookings. It might also be a good idea to include games and activities that the kids can enjoy in your local guide for guests to browse when they arrive. Having a swingball set or a couple of canoes if you live by a lake can also help encourage family bookings! 
These travel trends have an impact on your pricing, and if you want to succeed, you'll need to know how to adapt your pricing to make the most of these trends. 
What About Discounts?
It may sound strange, but offering discounts is also another great way to attract bookings. This does not necessarily mean lowering your nightly price. There are two ways that you can offer a discount. You can either discount the entire stay by a percentage if the guest meets a certain length of stay. You can instead opt to discount just the additional nights. So if a guest books six nights, you offer them the 7th night at 50% off instead of offering 10% off the entire stay. It depends on your bottom line and which is the more profitable option. You can read more about how discounts boost profit here.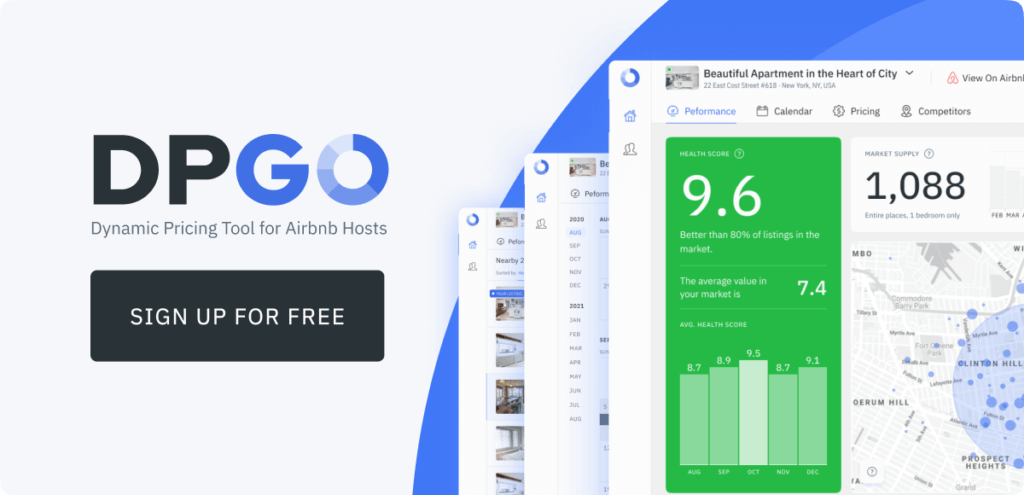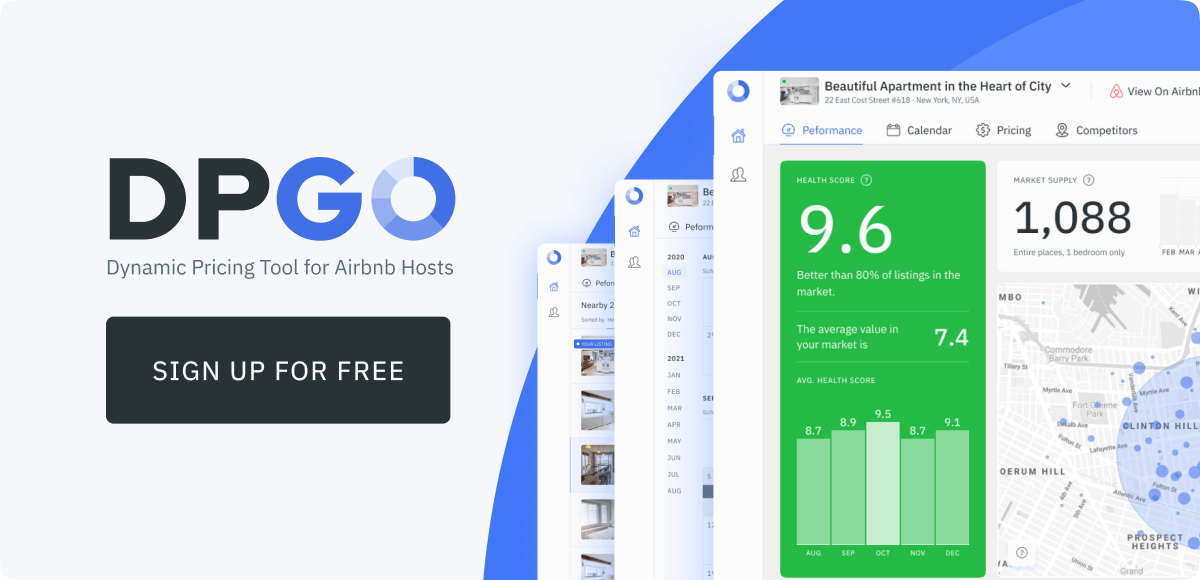 How Exactly Can Dynamic Pricing Help?
It'll probably help to put the idea of dynamic pricing into a real scenario. We asked a DPGO user, Allan from Alburquerque, if we could share the feedback that he gave us recently. We hope this will help illustrate how dynamic pricing can assist in boosting business success. 
Allan joined DPGO at the start of October 2020. Now, almost a year later, he has experienced the benefits of DPGO through both on- and off-peak seasons. His occupancy rate in September 2020 was just 46%, which was roughly 20% lower than the market average. Clearly, Allan was doing something wrong. In late October 2020, authorities in Alburquerque adopted O-20-30 in an effort to regulate short-term rentals. Known as the 'Short Term Rental Ordinance', this bill introduced permits to conduct short-term rentals in the city. The cost of that permit was set at $120 for the initial application and $90 for renewals thereafter. 
This new regulation categorized short-term rentals as "a rental in a dwelling unit of 29 days or less". We spoke to Allan about his minimum night stay requirement, after he asked us whether it would be more or less profitable for him to increase his requirements so he did not fall under the 29-day bracket. Our market data showed that, by far, the most popular booking duration was 1-2 nights. So we advised that he applied for his permit and continued as he had been, except with dynamic pricing.

Now, 11 months later, the average occupancy rate for Airbnb properties in Albuquerque is 67%. Allan is sitting pretty at a cool 83%. He has added discounts for longer stays, opted for our 'More Conservative' pricing strategy, and enabled 'Gap Night Stay' technology to allow our pricing engine to find bookings for gaps in his calendar.

Our Predictions for Airbnb Bookings in Quarter 4 2021
We're expecting the local travel industry to continue on its recovery trajectory. If everything stays the same, we see no reason for the local industry to suffer. Americans will still want to travel domestically. This means short-term rentals can still benefit from Airbnb bookings.
In times of market uncertainty, shoring up your pricing is a quick and painless way to give yourself the best chance at success. With DPGO, you can experience dynamic pricing for free for 30 days with our free trial! Registration is simple and you don't need to register a credit card when you create your new account.