Airbnb hosts need to stay informed of global travel trends. It's critical to the success of their market rental property to stay informed so they can better take advantage of market fluctuations and surges.
Did you know, for example, that experts have predicted more local travel than ever in 2021? But how does this affect Airbnb hosts? What can they do to attract more bookings?
It is simply a question of optimization. You need to learn to identify the gaps in your listing's customer appeal, fix them and market your property specifically to your target audience. You can't control who Airbnb shows your listing to, but you can control the special touches that you include in your listing in order to better market your listing to certain guests. If your target audience is families, check out our guide on how to make your listing more family-friendly or pet-friendly.
Pricing during uncertain times can be chaotic. Choosing your pricing strategy is half the battle (one that DPGO can help you win). But how can the price of a listing be optimized to better take advantage of the annual travel trends?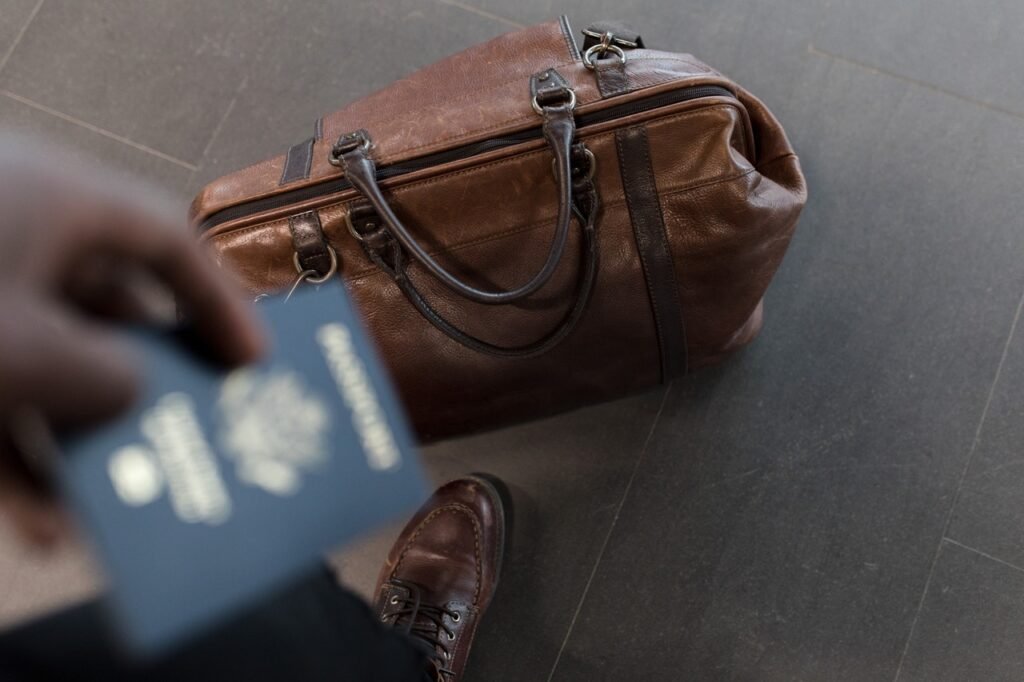 Why the Price of Your Market Rental Property Matters
Pricing ultimately determines the success of your Airbnb listing. Of course, there are other considerations, like amenities and property features, but pricing can make or break your business. Not only does it attract, or repel, bookings but it also dictates your income and whether you can make your mortgage repayments.
Even in the greater real estate market, pricing is key. Renters and guests are constantly looking for the sweet spot where price, location, and amenities meet. Whether they are looking at a longer-term property for rent or an STR vacation rental, finding the right price to attract the right guests and the right time can be complicated.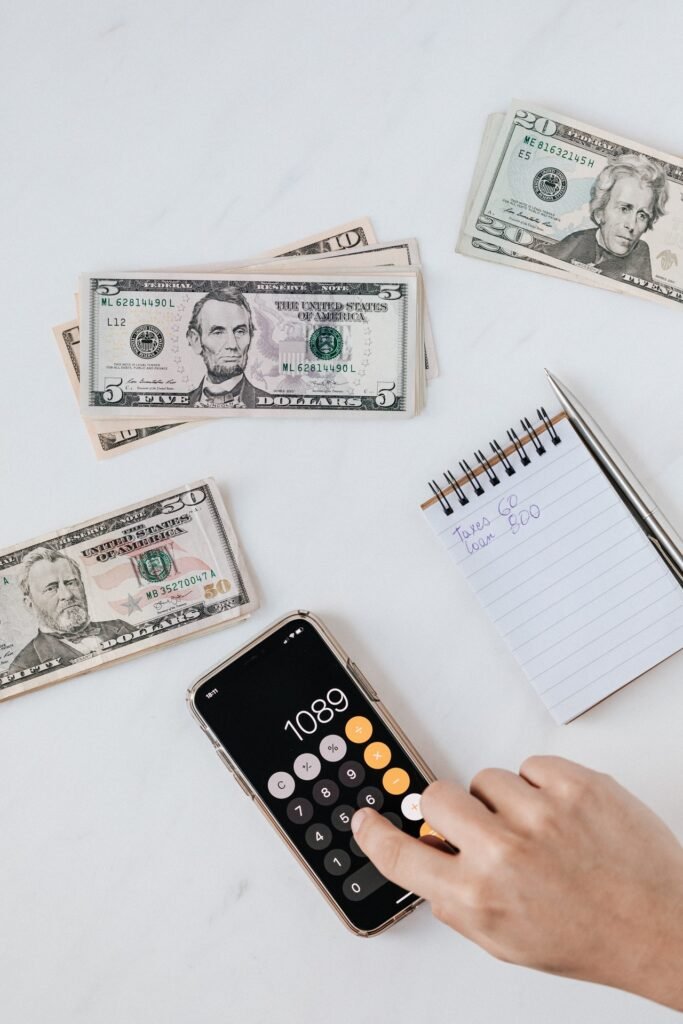 Competitor Analysis
Whether you're concerned only with property management, or the greater dynamic pricing debate, knowing the market environment is key. Understanding how your competitors price their listings will help you attract more bookings than they do: if not through price, then through added-value amenities or better property features.
Following the crowd is not always the worst idea. If all of your competitors increase their prices for a weekend in June, and you can't seem to figure out why it's probably a good idea to increase your prices too. Having lower prices can encourage higher booking rates. But it can also mean you're missing out on extra money. Luckily for DPGO users, they don't need to keep that keen an eye on their pricing, because we've got it covered!
DPGO offers comprehensive insights into your closest competitors. We monitor increases in booking activity and greater market trends to adapt your pricing before it's too late. Missing out on surges in the market costs you money. DPGO does not just work for single-listing owners, it works for property managers too! Our platform allows the integration of multiple listings. Managing your rental listings from there is simple!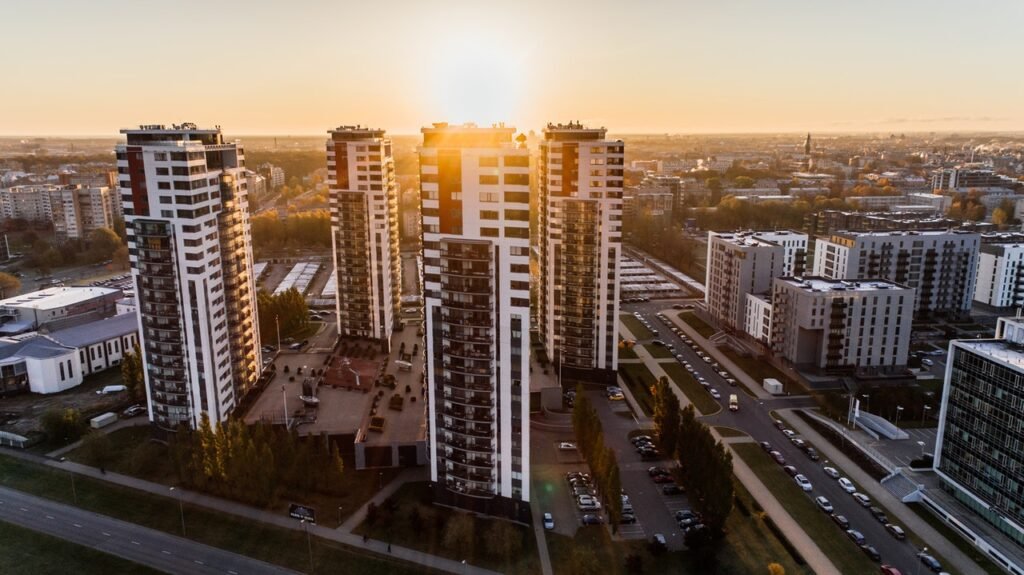 Knowing What to Charge
This is an interesting part of the market rental property pricing discussion. Instead of simply increasing basic rates at historically busier times in your calendar, examine the possibility of altering your associated fees. Cleaning fees, security deposits, and extra person fees are all ways to increase your pricing without scaring people away with a higher basic rate.
The forecasted travel trends for 2021 have predicted that group travel is going to boom. People want to socialize but cannot do so in public and thus are electing to go on group holidays. You can use this to your pricing advantage by charging extra for the additional individuals that will be staying in your listing.
The same goes for the digital nomad trend. You can charge higher rates for higher internet speeds, for example. Individuals who work from home want internet speeds that make that process easier. This presents hosts with an opportunity to earn more. Plus, in the age of social media, who wants the pain of a slow internet connection?
We wrote a blog post earlier this month about pet policies, and this is another great way to jump on the trend bandwagon for 2021. People love traveling with their pets. Local travel is predicted to take up a large portion of the market, and allowing pets could attract higher booking rates. Be pet-friendly, and charge a security deposit. Then consider increasing your cleaning fee and you'll be in the best position to attract prospective tenants.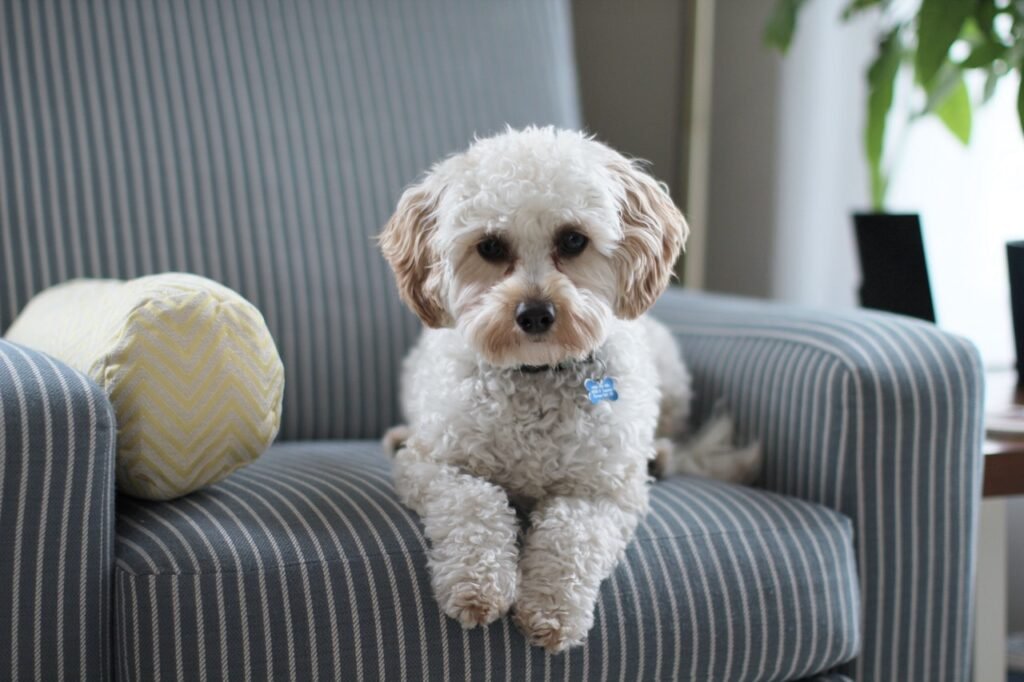 Attract the Right Guests
If your listing is well suited to families, keep that in mind with your pricing. Cleaning an Airbnb listing after a single guest is easier than cleaning up after an entire family. Children can cause damage to soft furnishings and carpets on your property. We know that dogs can too, but people may not take too kindly to you requiring an extra $100 deposit to allow their infant to stay.
Tailoring your prices to your target demographics is key to optimizing your income. Listing with high-end finishings and additional extras like fire pits and wine fridges can charge more because of the luxurious nature of the property. Bigger listings can charge more because they accommodate more people with a higher number of bedrooms. Listings in central locations can charge more simply because they are located "right in the action". You can also charge more if your rental is close to grocery stores and other amenities.
Find the unique selling point of your property, make it the focal point of your listing on Airbnb and adjust your prices accordingly.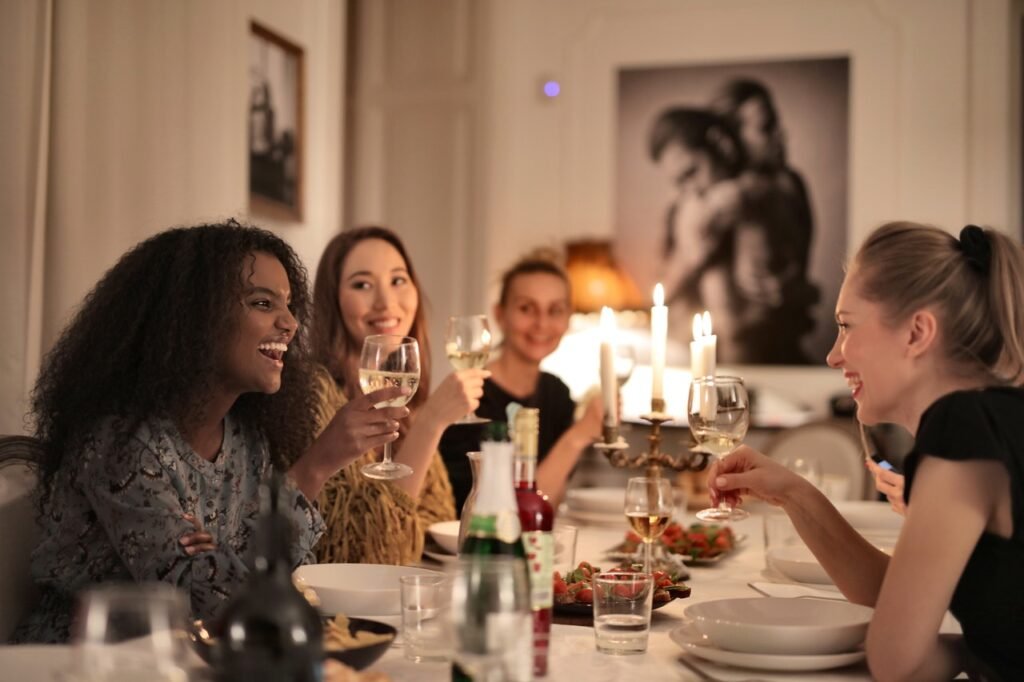 Your pricing should react to market trends before you even notice them. This is where DPGO comes in. Our AI-driven pricing tool is so advanced that you no longer need to worry about pricing! Our complex data collection and analysis processes mean that we'll adjust your prices for you on a daily basis. What is the end result? Well, higher booking rates and better income rates! Win-win, right?
DPGO was founded by a group of experienced Airbnb hosts and real estate investors. We know everything there is to know about the short-term vacation rental market, and we hired the best big data engineers to design our pricing tool. We can help you optimize the pricing of your property listing by reaching your target market with dynamic pricing.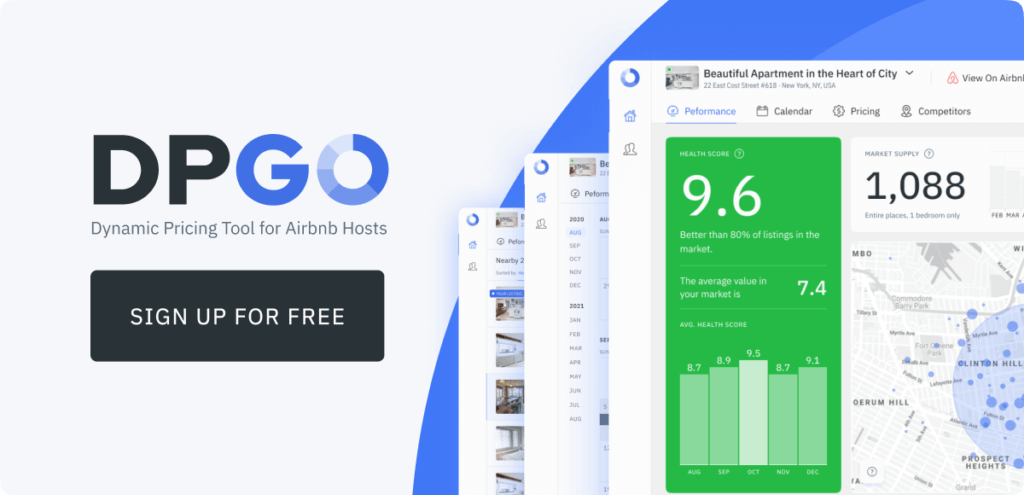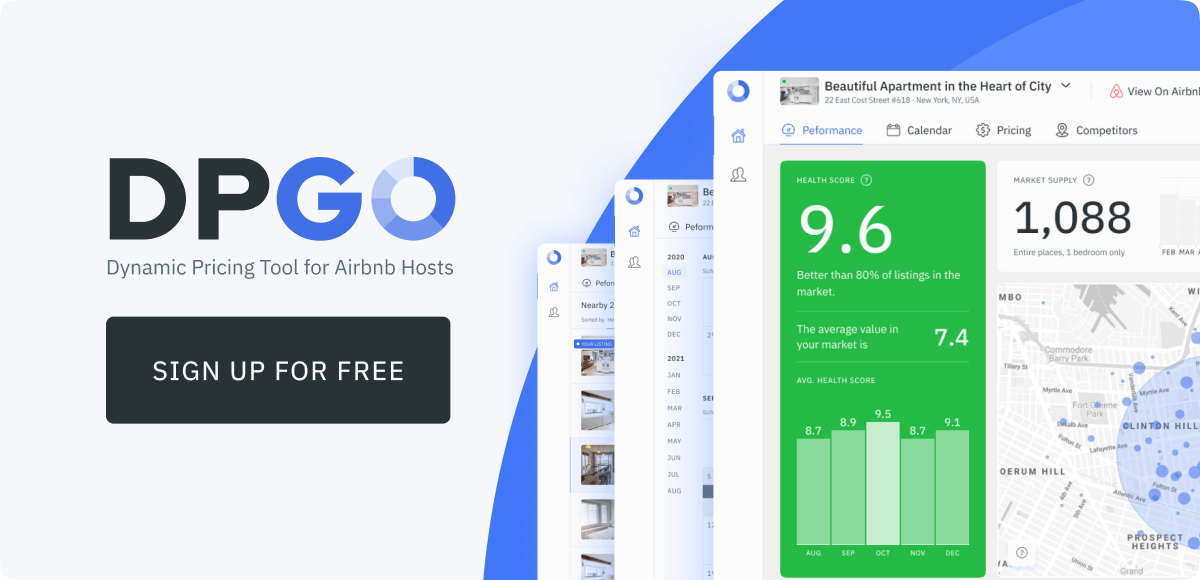 Sign up for your free DPGO trial now! You don't need to register a credit card when you sign up. You can also cancel your profile at any time, with no cost at all!