With Airbnb gaining popularity and more properties hitting the market, it's natural for some hosts to be low on time in today's busy world. Sometimes a host will need assistance in running their Airbnb property, and that's where the use of a co-host comes in.
Airbnb has made it easy to add a co-host to take care of the day-to-day running of your property. The duties will inevitably vary and there is a lot to consider, but a virtual assistant job is a fabulous idea if you have a bit of extra time.
Becoming an STR (short-term rental) virtual assistant is a great way to make some extra money with your spare time. You can run multiple properties from the convenience of your trusty mobile phone! But how do you become an Airbnb virtual assistant and what steps should you take before becoming one?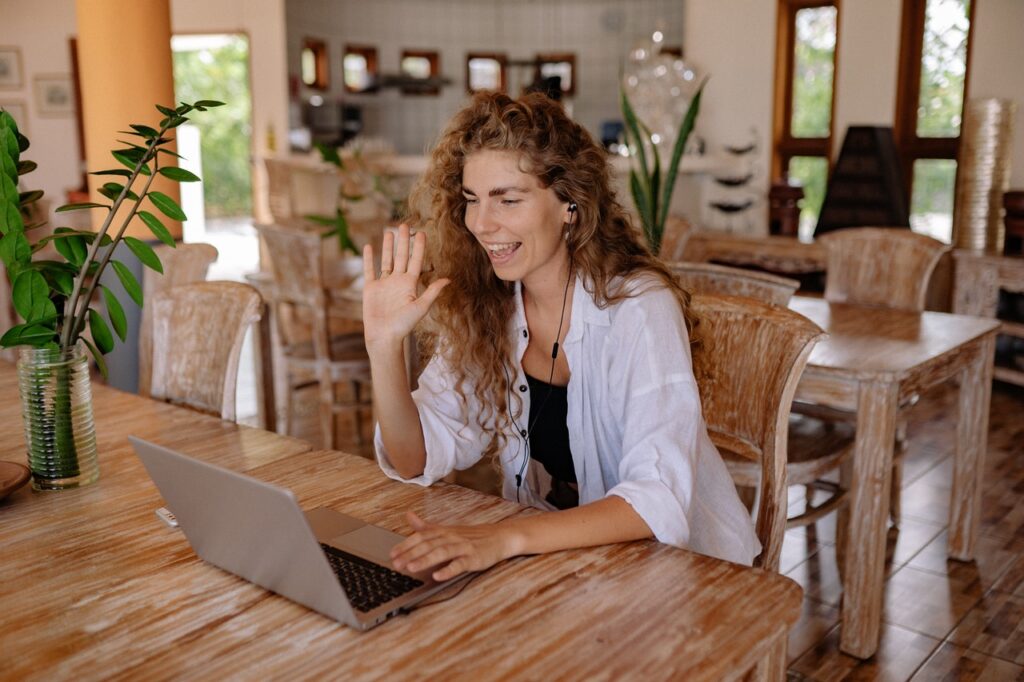 Here are the three most important steps to prepare:
1. Research the Platform
The first thing you should do before leaping to become an Airbnb co-host is to make sure you know the platform back to front. From calendar management to dealing with Airbnb support and even running promotions, there is a lot you will need to learn if you want to be a successful virtual Airbnb co-host.
Airbnb offers a comprehensive online guide to help navigate the platform. There are guides on just about every aspect of running an Airbnb including all the latest hosting guidelines.
Another great resource is Airbnb forums where hosts and guests share their experiences. Reading through posts can offer insight into problem-solving and learning how to deal with certain situations. These communities can be very helpful if you have a question, so make sure to join and get involved.
2. Create a Resume
A resume is always required when applying for a job, and an Airbnb co-host job is no exception.
Showing your prospective employer that you have the skills and knowledge to handle the general running of an Airbnb is vital if you plan to be successful.
Many websites offer free and customizable templates. To help you decide which to use, Cnet.com has ranked the best for you. If you have hosted before, explain the tasks you performed in detail and include the URL to the listing you managed.
If you haven't hosted before, you could reach out to local hosts and ask to tag along while they run their Airbnb listings. This is a valuable experience that prospective hosts will love to see and will give you a higher chance of getting hired.
3. Creating A Co-Host Account
Airbnb introduced a feature on their platform many years ago, allowing you to add a co-host to your account. This was a game-changer and it is the best way to become an Airbnb co-host.
First, the owner of the account must add you as a co-host, which is a simple process. Simply click on the listing, click on co-host from the menu, and then hit the 'Invite A Friend' button. An invitation will be sent to your email and once you accept, you'll become an Airbnb co-host!
Being a co-host will give you access to the listing. From there, you can edit the listing title and description if required. You can also communicate with guests to ensure their check-in experience is stress-free and check on them during their stay.
In other words, you manage the entire process from start to finish from within your own personal Airbnb co-host account, rather than from the owner's Airbnb account. It is a nifty platform that has significantly improved in recent times.
Next, you need to set up how you want to be paid. This has to be organized with the host directly as Airbnb no longer offers this service. The main options include the secure CoHostMarket payout service along with bank transfer and PayPal. You may also wish to use a third-party payment app such as Zeller, Payoneer, or Cash App.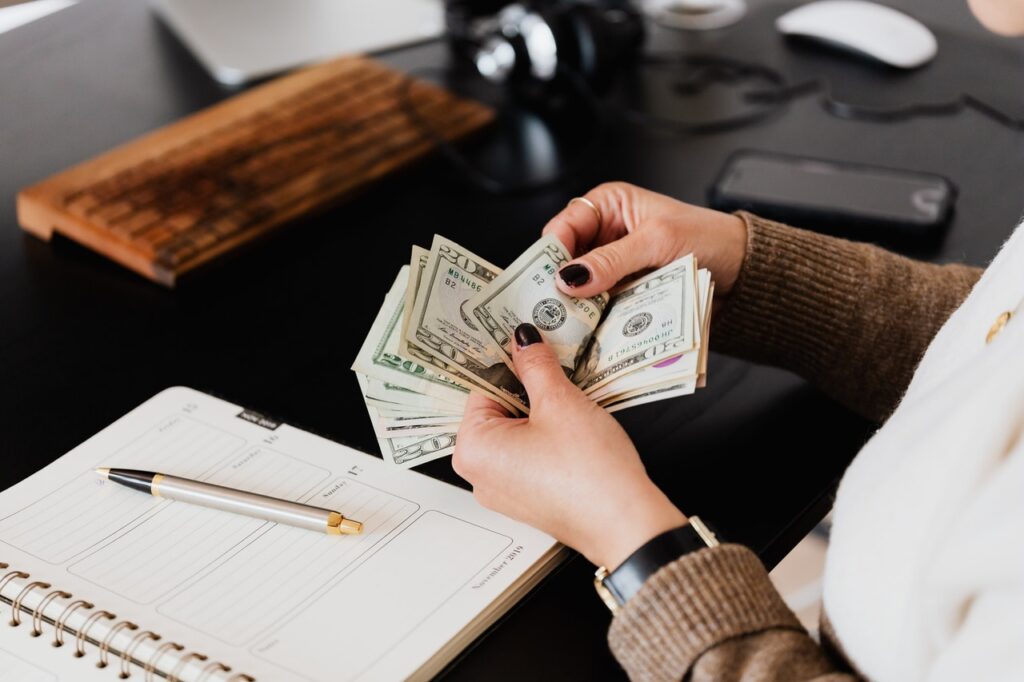 Market Yourself as a Co-Host!
CoHostMarket is a great starting point for aspiring co-hosts wanting to connect with other hosts. You have the chance to create a user profile and list the jobs that you would like to take on. You can then attract homeowners in your area that need help as well as being hired as a virtual assistant for jobs like messaging guests and managing bookings.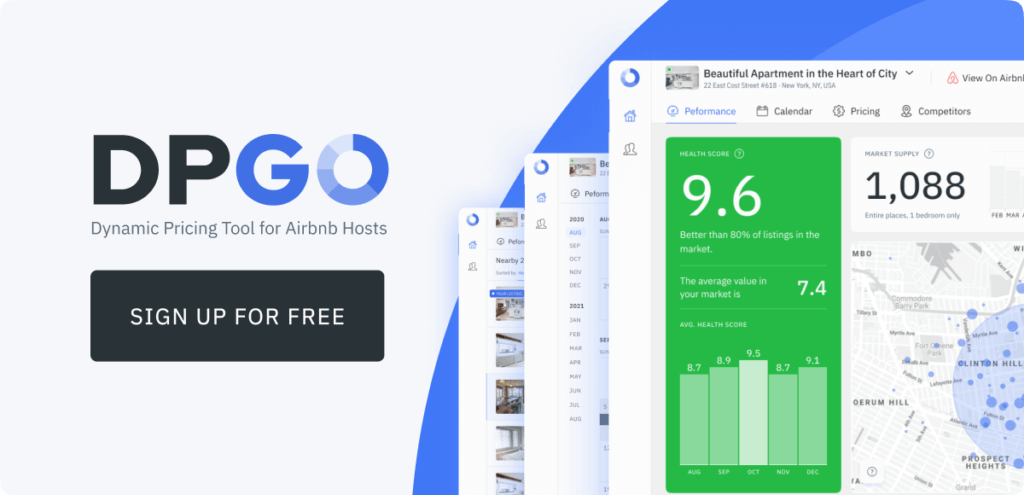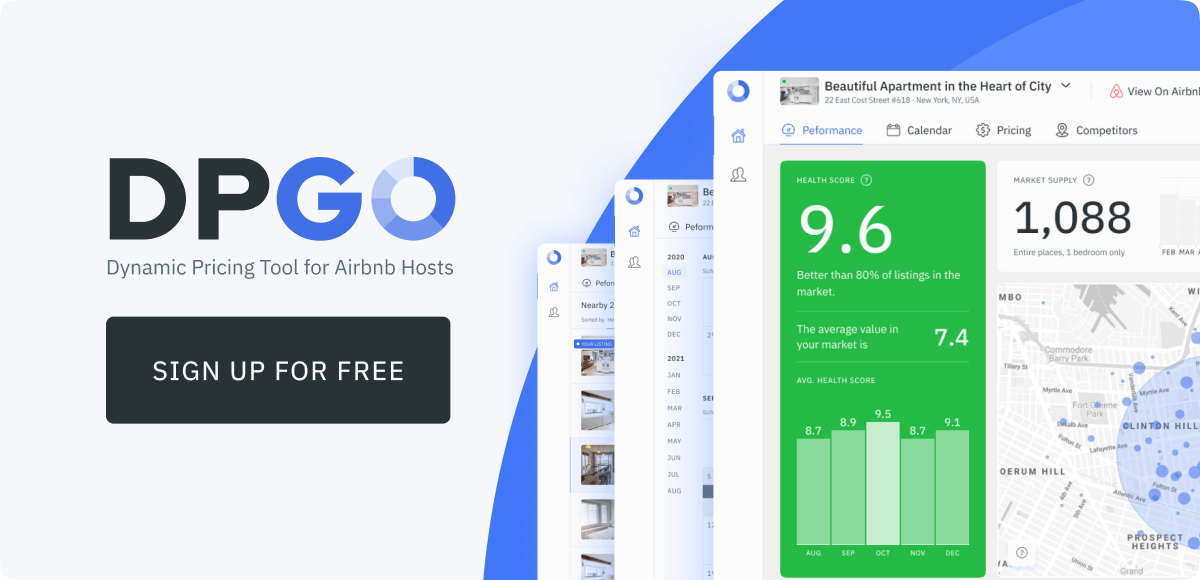 Hiring a co-host is an excellent way to optimize the running of your short-term rental property. Another great optimization tool is dynamic pricing, and that's where we can lend a hand! DPGO isn't just one of the most advanced dynamic pricing tools on the market today, but it's also the most affordable. By analyzing billions of data sets from your local market, we generate the best pricing recommendations, making sure that you stay competitive 24/7. New users can enjoy a free 30-day trial and all you need to do to sign up is click the banner above and you'll be on your way to optimized pricing!