We're all hoping for a better, more travel-focused 2021. The Airbnb trends are in, and it's looking good for the hospitality industry!
In a post-pandemic global economy, people are dreaming of travel. The wanderlust that we often feel has returned with gusto has returned now most travel restrictions have been lifted. Nothing feels more important than getting away after existing in the same four walls for the majority of 2020.
Experts have weighed in with their predictions on how the world of travel will develop in 2021.
Let's dive right in and get to the biggest trends forecasted for next year…
Airbnb Trends: Last-Minute Bookings
Our first travel trend is a big one. With the uncertainty around the pandemic this year, travelers in 2021 are expecting greater flexibility from their hosts. If you don't offer a flexible refund policy, most Airbnb users will leave booking until the last minute to book. In order to protect themselves, users now wait until the last second to book. This, however, does not protect them from having to cancel if they or a member of their party contracts COVID-19. 
It might be tempting to change your Airbnb cancellation policy to allow for greater flexibility. There are two sides to this discussion. By selecting the 'Flexible' option, you may encourage higher booking rates. This is because guests will be sure that they will get their money back if they need to cancel. This choice could, however, cause you occasional financial harm. If you have selected the 'Flexible' option, and your guests cancel with 26 hours' notice, you have to refund them. It's highly unlikely that you'll get another booking in such a short time, meaning you've lost out on that income.
Choosing the 'Strict' cancellation policy could scare away potential bookings but could also protect you from missing out on income. Arguably, the better option would be to choose the 'Moderate' Airbnb cancellation policy option. It requires five days' notice and if you use DPGO, you'll be able to get another booking.
Travel Trends: Bleisure
For those that don't know, bleisure is the fusion travel trend that sees individuals traveling for business and leisure. Bleisure has always been an important trend, but it's taking on even greater importance in 2021. Next year is set to be the year of recovery as the business world paused for a time in 2020. Business people are now putting in the work to get the wheels of business turning once more. People were denied the right to travel for so long that now even a business trip is an adventure. This trend will mostly see inner-city accommodation take off in popularity.
Employees need to strike a better balance between work and play. Bleisure, and other trends like it, are set for a sharp increase in the new year.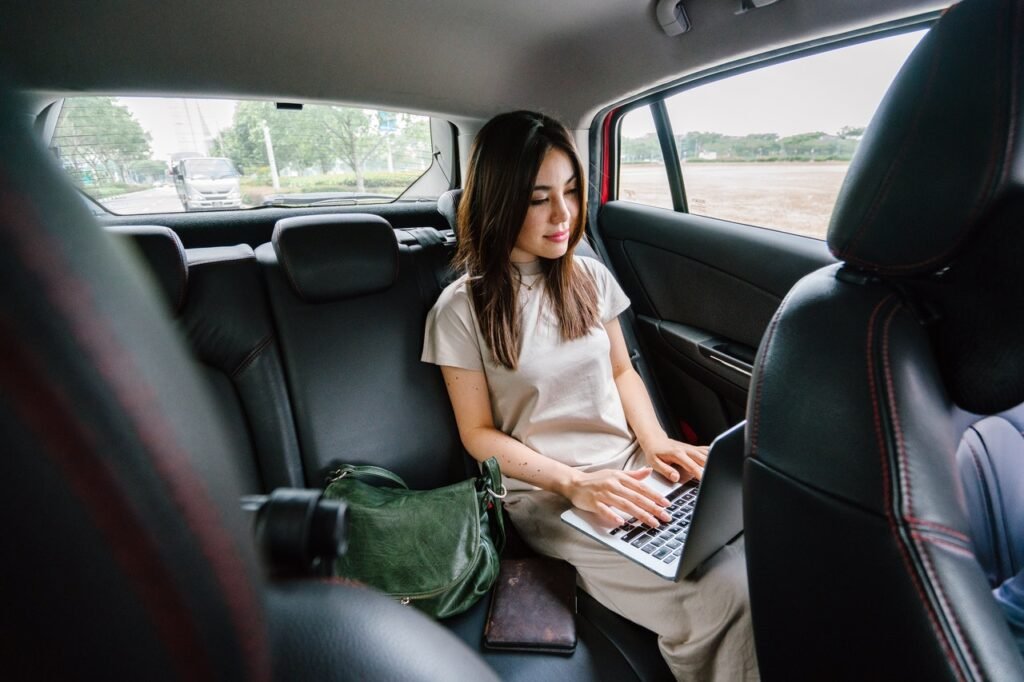 Travel Trends: Digital Nomad Travel & Longer Stays
Companies across the world closed their offices this year and opted instead to convert their workforce to a remote one. Travel in 2021 can be categorized by remote workers choosing to continue their jobs in a new location. They then enjoy the area in the evenings and at weekends. Here's that work-play balance coming in again. 
Airbnb properties with good Wi-Fi signals and desk spaces will benefit, as the call for global connectivity is growing. This is an easy fix if you don't fall into this category. Upgrade your Wi-Fi package and buy a desk to get a little piece of this trend. 
Many working professionals now have the freedom to work from another town, city, or country in light of the pandemic. Because of this, Airbnb hosts will enjoy longer bookings of a month or more in duration. In the words of Airbnb CEO Brian Chesky, "working from home is becoming working from any home". 
DPGO allows you to set up long-term discounts and various booking rules to encourage your guests to stay longer.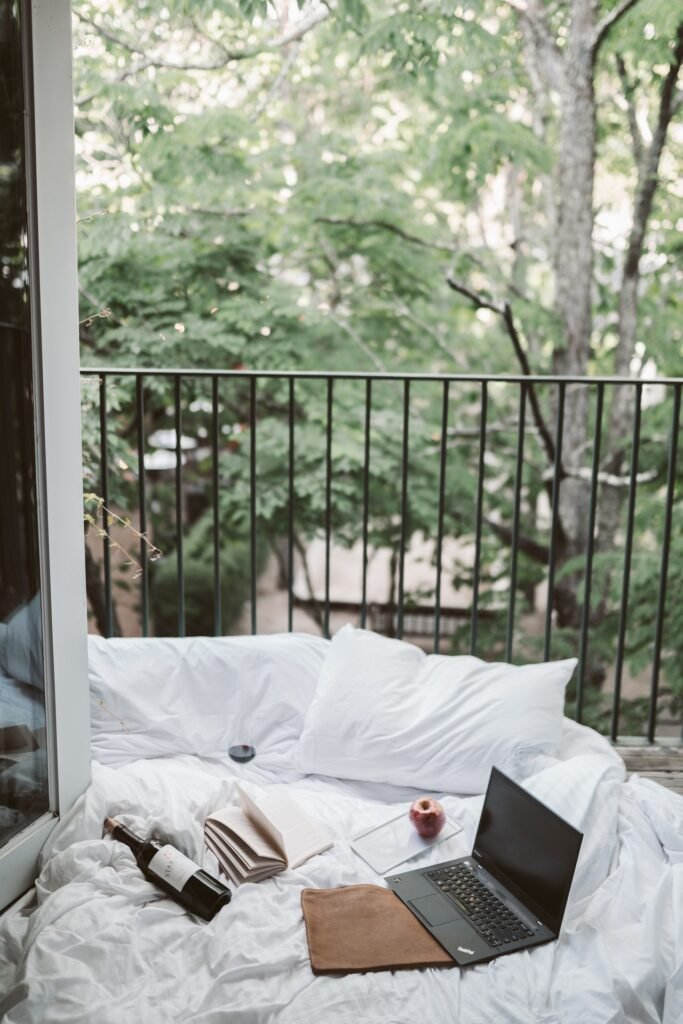 Travel Trends: Alternatives to Air Travel
Experts say that the air onboard planes is cleaner than the air in an office, but people are still hesitant to get on a plane. According to the International Civil Aviation Organization, the chance of contracting the virus while on a flight is "extremely low". 
The majority of planes are equipped with what are known as HEPA filters. HEPA filters, which stands for High-Efficiency Particulate Air, are often used in applications that require possible contamination control.
HEPA filters in the US are required to remove 99.97% of particles in the air that are 0.3 μm or more in diameter. This means that they are incredibly thorough. The air in their cabins (and most other airlines) is replaced "about every three minutes," according to a JetBlue YouTube video. It is replaced with a combination of 50% fresh air which is brought in through the turbines and 50% HEPA-filtered air. Airplane cabins are designed to stimulate airflow downwards.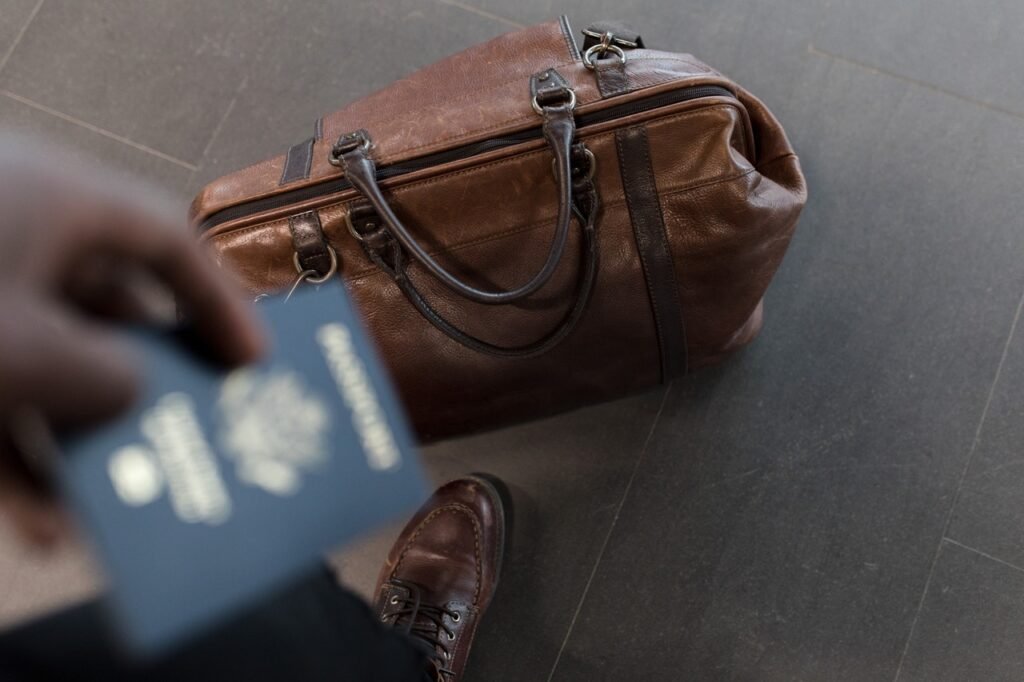 Travel Trends: Hop Aboard the Train Travel Trend
So, while air travel is safer than most people think, travelers are still opting for a change. Train travel will see a busy year! Traveling internationally in 2020 was mostly impossible. It was filled with hoops to jump through and processes to complete if it was possible at all. This didn't exactly put people in the holiday mood. 
Train travel presents a change from normality and allows tourists to enjoy the lesser-known parts of their own countries. Travelers can cross international borders with ease, in their own cabins, without the long layovers in airports. Train travel makes the journey part of the holiday, and many are opting for luxury train travel. 
Generally speaking, experts agree that Airbnb listings in 2021 are going to see mostly domestic travelers, even in historically "touristy" areas frequented by international visitors. Those located in the general vicinity of luxury train travel routes may see an increase in bookings as a result of greater volumes opting to travel by train. This is certainly one of the more unique Airbnb trends for 2021, but at least we've got the inside scoop!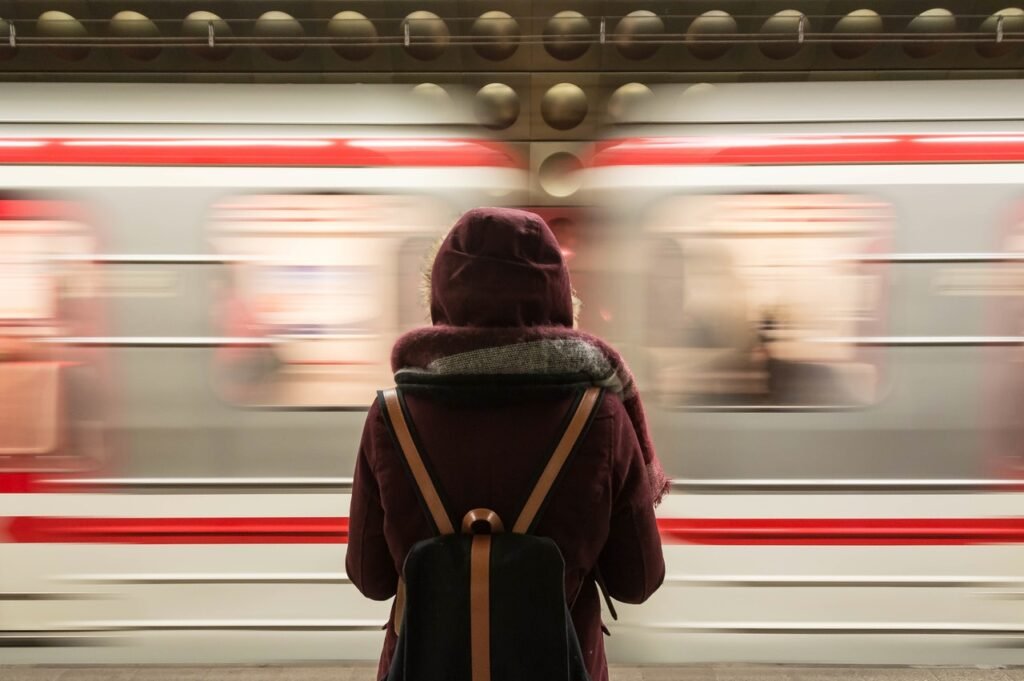 Airbnb Trends: Eco & Wellness Retreats
Industry experts agree that wellness tourism is going to explode in 2021. Next year will see meditation, healthy eating, and relaxing in nature emphasized as a critical part of any holiday break. There's nothing quite like a global pandemic to kick travelers in the backside to get on the health wagon and enjoy a more holistic view of wellness holidays. Airbnb locations located in predominantly undisturbed, isolated locations will see an increase in bookings as people opt to choose "get out of the city" in a very literal fashion. 
Hosts that also offer nature-focused experiences and proximity to outdoor attractions and activities will see an increase in popularity as people turn to more exclusive, secluded holiday destinations. Airbnb users have also responded more favorably to eco-friendly properties, as eco-consciousness continues to grow in importance. 
This gives rise to the next major travel trend for 2021…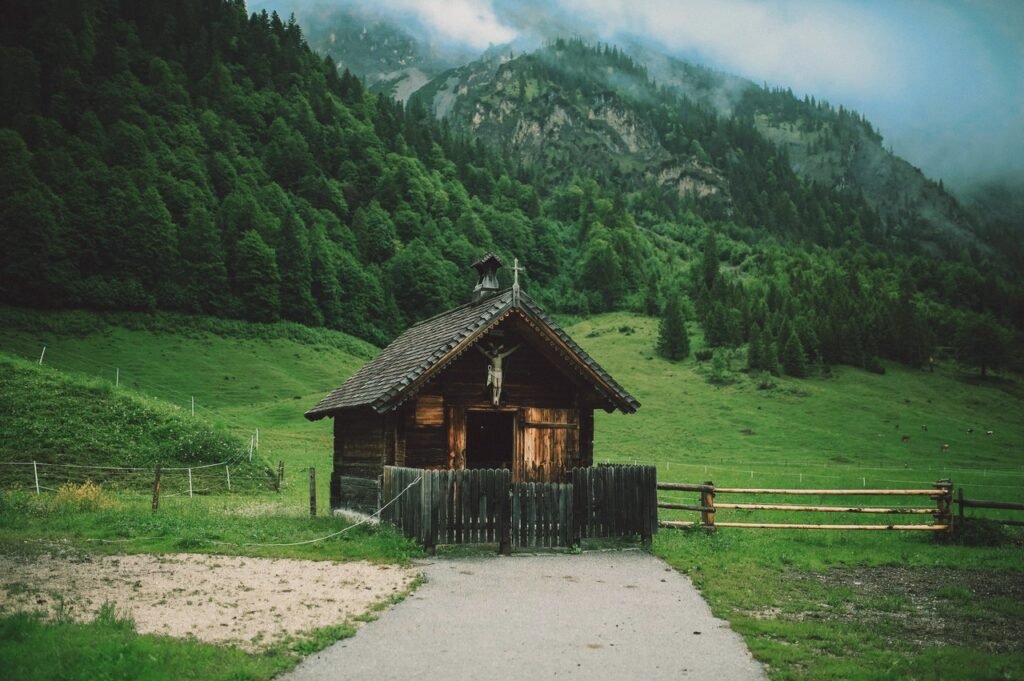 Airbnb Trends: Alternative Accommodation Options
Travel industry insiders are forecasting that travelers will opt for more alternative types of accommodation next year. Airbnb vacation rental hosts with more unique properties will most probably see an increase in interest in 2021 as travelers thirst for quirky and out-of-the-ordinary experiences. 
Treehouses, yurts, domes, glass cabins, igloos, and chalets in beautiful locations with Instagram-worthy views were all the rage towards the end of 2020 and that popularity will continue well into 2021. 
Privacy has never been a more critical concern for travelers. Staying in crowded resorts, shared hostels, and shared homes saw a sharp decrease in popularity when COVID-19 started making headlines. Bookings for these types of accommodations have not yet returned to their pre-pandemic popularity.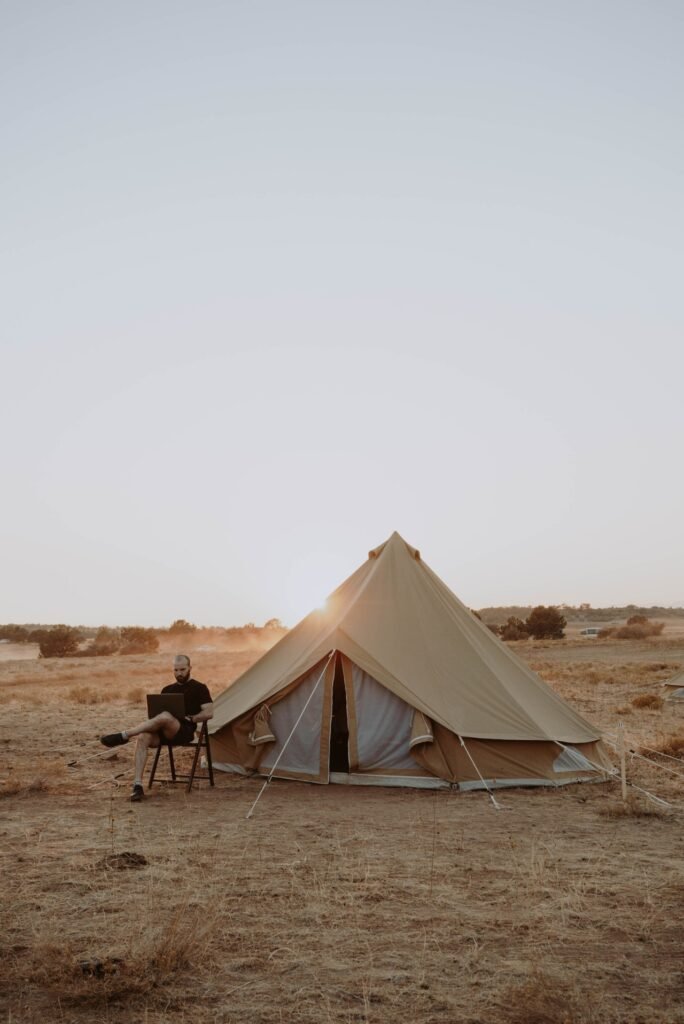 Airbnb Trends: Shorter, More Expensive Stays
As 2020 was a complete write-off in terms of travel for most people, the new year is set to see people return to recreational travel. Interestingly, some have predicted that travelers started leaning more toward shorter, more opulent stays towards the end of 2020. 
You would think that travelers would opt for longer stays in order to escape their reality for as long as possible, but this doesn't seem to apply to every type of traveler. Perhaps this generation of travelers is craving more luxurious, more private residences in light of the current global situation.
This presents certain Airbnb vacation rental hosts with a unique opportunity to increase their prices while still enjoying consistent bookings. Whole-home hosts have the most to gain with groups choosing to rent an entire property instead of just a room in order to avoid the possibility of COVID infection. This trend ties into the next item on our list of travel trends for 2021…
Airbnb Trends: Travelling in Packs
To make up for lost social time, Airbnb users are starting to see group holidays as a viable option. Again, whole-home Airbnb hosts, hosts with larger properties and more bedrooms will enjoy the bulk of this particular trend. Instead of heading out into the world to socialize with strangers, travelers are bringing their families or friends along with them to enjoy some good-quality social time. To take advantage of this trend, try to include smaller touches in your property like board games, drinks fridges, or more cutlery and crockery, for example. Group bookings are not, however, parties. They cannot be classified in the same category. Group bookings list the actual number of guests and are mostly made up of family or friends looking for a way to socialize over a few days away from home.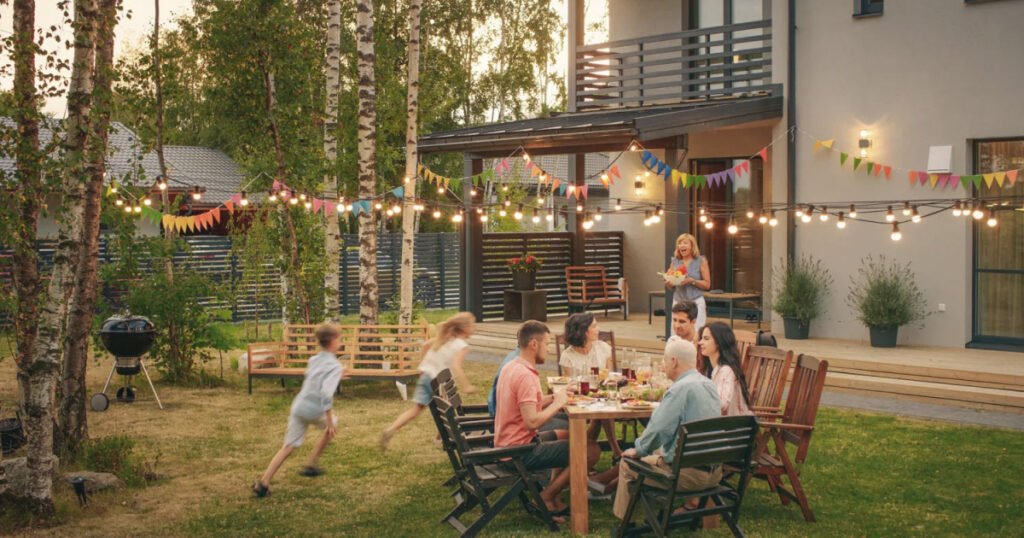 Bonus: Airbnb Party Prevention
As of August 2020, Airbnb implemented a maximum guest limit of 16 people which will apply indefinitely, until further notice. Keep this in mind when accepting larger bookings. Airbnb has also strengthened its Neighbourhood Support offering, in order to better improve its party-throwing reaction procedure. 
It's no secret that Airbnb has been plagued by what has since been dubbed the "house party problem." You need to keep an eye out for questionable bookings in order to protect your property. But, if the local regulations allow it, hosting whole family groups is a great way to get those extra bookings and score yourself a few more awesome reviews!
Keep an Eye Out For:
Length of stay: If someone wants to reserve a full week, it is unlikely that they would risk that money in order to only use the property for one day. Protect yourself by requiring a minimum of two or three nights' stay to confirm a booking. 
Poor/No Reviews: If the person making a booking has only bad reviews or no reviews at all, it may be justified to treat this query with caution. If they have only bad reviews, you will need to decide if the money is worth the risk or not. The profile could have been created in order to protect the party host's identity if there are no reviews. However, they could also be a new user and have no nefarious intentions.  
Few profile details and no profile image: This is not enough to concern you if it is the only warning sign you see, but a profile with minimal details and no profile picture could be an attempt to avoid being traced or prosecuted. 
Disclaimer: One of these factors alone should not be enough to cause concern, but altogether, you might need to consider the possibility of not confirming the booking. Trust your gut and query anything with Airbnb directly if you're unsure.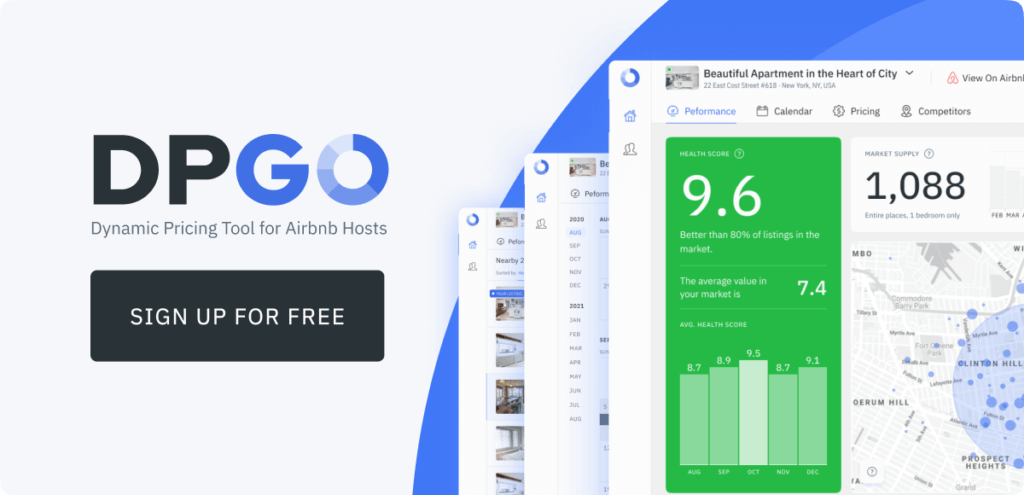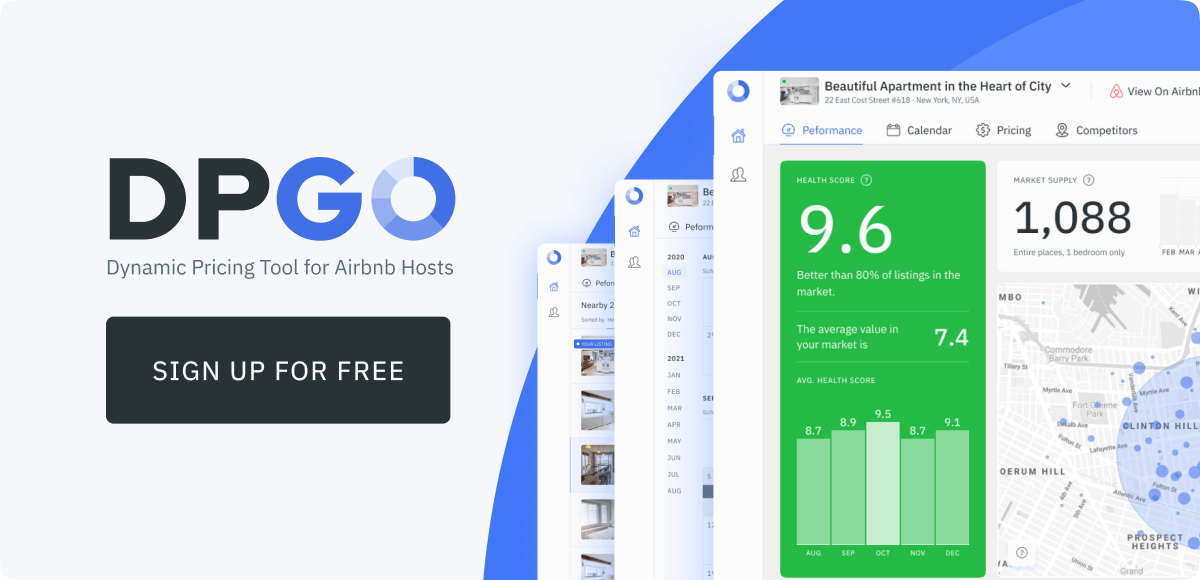 Conclusion
Whatever the main trends for 2021 might be, using a dynamic pricing tool like DPGO will help you make the most out of even the quietest of markets. Our AI-driven pricing tool makes use of both yield management and deep learning to give you the most in-depth insights available on the market today. As an Airbnb host, information is the key to continued success and DPGO gives you the information and pricing automation capabilities you need to make sure you win every possible booking with better pricing. 
To sign-up and start your free 30-day trial today, visit www.dpgo.com to get started!