The various Airbnb cancellation policy options were big points of contention last year. As hosts reeled from the effects of the pandemic, guests had to cancel their existing Airbnb bookings.
As the pandemic dragged on, hosts started becoming suspicious of the excuses that they were hearing again and again. These "buzzwords", as some started to call them, started to pop up in every cancellation request hosts received. And after nine months of pandemic-control methods, hosts became skeptical of COVID-based excuses.
Government-mandated restrictions also constrained guest movement. These constraints include travel bans and flight suspensions. If a member of their traveling party contracted COVID, the guest is not legally allowed to travel.
In this post, we wanted to go through the various cancellation policies offered by Airbnb. We also explain their intricate details, as well as the pros and cons of each. Let's start with the least-strict cancellation policy.
What Are the Options for My Airbnb Cancellation Policy?
Flexible
Starting with the least-strict of all the Airbnb cancellation policies, Flexible allows the greatest guest freedom. The guest is entitled to a full refund until 24 hours before the scheduled check-in. If the guest needs to cancel less than 24 hours before check-in, the first night and the Airbnb service fee are non-refundable.

Moderate
With the Moderate booking cancellation policy, guests qualify for a full refund if they cancel 5 days before their scheduled check-in. If guests cancel within 5 days before check-in, the first night, as well as the service fee and 50% of all nights after that, are non-refundable. If the guest checks in and decides to leave early, the next 24 hours are charged in full, and the following nights included in the booking will be charged at 50%.

Strict
The Strict policy means that guests can cancel up to 48 hours after making the booking, provided that the date of check-in is not within 14 days. To qualify for a 50% discount, guests need to cancel 7 full days before the local check-in time. If the guest cancels within 7 days of check-in, no refund will be granted.

Long Term
Long-term bookings offer hosts the opportunity to gain a solid income for a set period without handling multiple guests. Airbnb automatically applied this policy to bookings of 28-days or more. These bookings are fully refundable for 48 hours after booking confirmation, provided that the cancellation occurs at least 28 days before check-in. If the guest cancels within 28 days of check-in, the first month of the booking and the booking fee are both non-refundable.
Guests can cancel long-term stays and choose a new check-out date after they have check-in, but the guest is required to pay the host for the next 30 days. If the rest of the original booking is fewer than 30 days, the guest must pay their remaining stay in full.

Super Strict 30 Days
For a 50% refund, guests must cancel a minimum of 30 full days before check-in. If a guest cancels at any point within 30 days before check-in, the booked nights will not be refunded. If the guest checks in and leaves early, none of the nights stayed, nor the nights booked will be refunded by Airbnb.

Super Strict 60 Days
For a 50% refund, guests must cancel no less than 60 days before check-in. When a guest cancels within 60 days of the scheduled local check-in time, the booked nights will not be refunded. If the guest goes through with check-in and leaves early, the nights not stayed will not be refunded.

What Are the Benefits of A Lenient vs Stricter Airbnb Cancellation Policy?
With any discussion, there are two sides to the story. For guests, more lenient policies are better. For hosts, stricter policies are better.
At the start of the pandemic, hosts with a Flexible or Moderate booking cancellation policy often benefited from higher booking rates. This was due to the uncertainty around COVID and regional travel restrictions. Airbnb users were hesitant to book listings with Strict booking cancellation policies. They did not want to lose out on money.
Now, almost a year after the global outbreak, hosts are starting to tighten up their cancellation policies. They want to protect themselves against disingenuous pandemic-based excuses.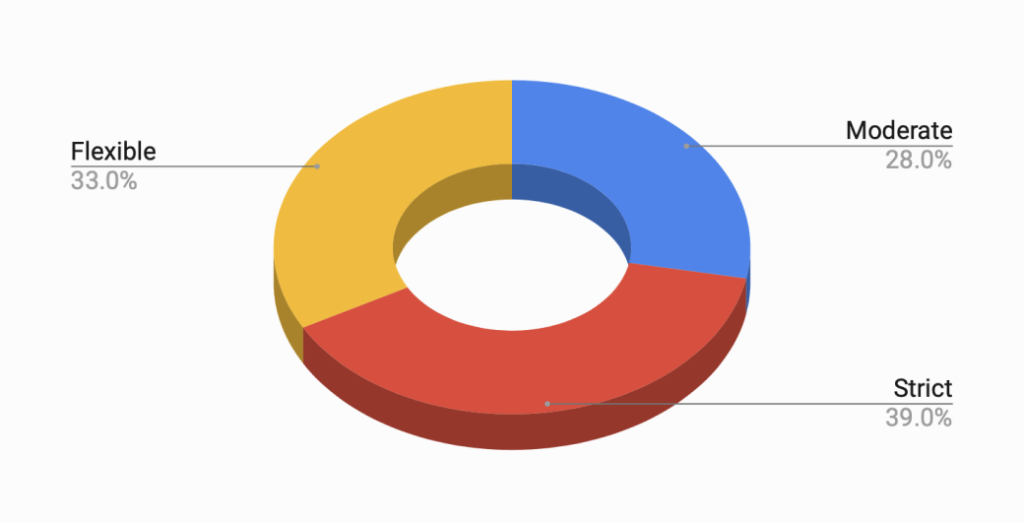 The benefits, or rather benefit, of a more lenient cancellation policy, is that it attracts more bookings. People are intimidated by the idea of potentially losing money, even if they are sure that their dates are firm and set. Having a more flexible cancellation policy gives your guests greater freedom, but the consequences are harsher on the host.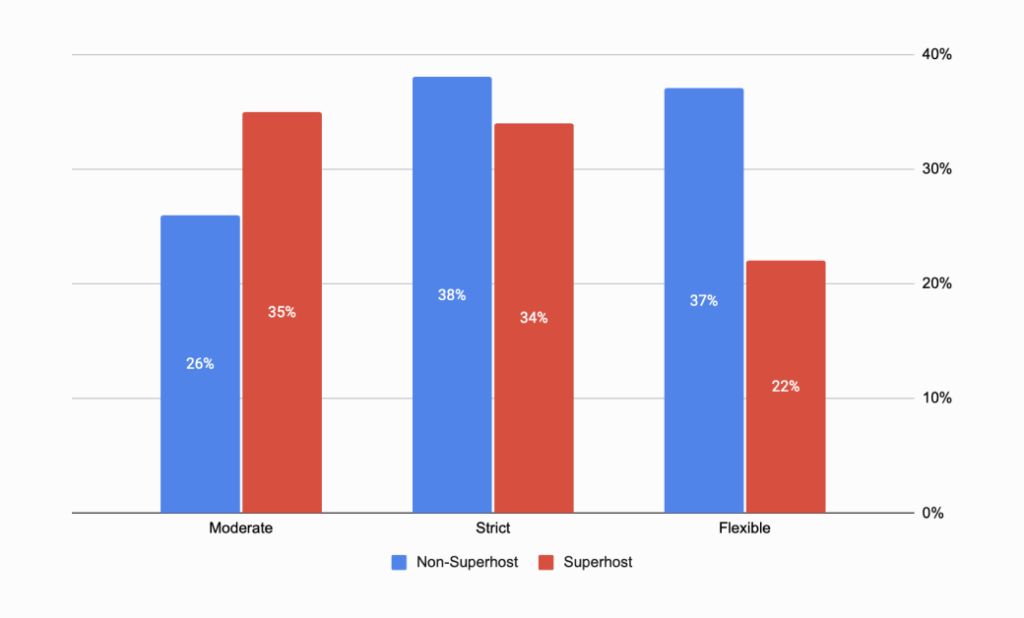 As a host, the main consequence of Flexible booking cancellation policies is that you could miss out on revenue. If your dates are booked and you're forced to give a full refund at the last minute, it's highly unlikely that you'll find another booking within 24 hours.
Please keep in mind that Airbnb will not enforce your booking cancellation policy if there are extenuating circumstances and the guest can prove it.
Examples of 'Extenuating Circumstances'
As we just mentioned, Airbnb will not enforce your cancellation policy if there are extenuating circumstances. They may ask the guest for proof, like a death certificate or proof of a travel restriction, and if the guest can provide this, then the full amount will be refunded, minus the service fee.
Extenuating circumstances include:
Death or serious illness of a member of the traveling party or their immediate family
Serious injury that prohibits the guest from traveling
Natural disasters or serious weather incidents in the location of your listing or the guest's place of departure
Government-decreed obligations issued after the date of booking
Urgent travel restrictions and security advisories
Endemic or pandemic disease outbreak
The fact that Airbnb can step in and award refunds where the guest has proven their circumstances, some hosts feel motivated to opt for the Strict booking cancellation policy.
As of December 2019, Airbnb instated the Guest Refund Policy. Airbnb defines this policy as being "available to Guests who book and pay for an Accommodation through the Airbnb Platform and suffer a Travel Issue."
This policy protects the guest if the host cancels at the last minute or misrepresents their listing in some way. According to the Airbnb Help Center, a guest is covered under the Guest Refund Policy if any of the below apply:
The guest could not gain access to the listing.
The space is not clean or safe upon the guest's arrival.
"Key amenities" are either not working or missing altogether. This covers things like undeclared construction work prohibiting you from using an amenity or facility.
The listing is not as it was described in the listing description. For example, the number of bedrooms quoted is wrong, or the listing is not wheelchair accessible.
Which Airbnb Cancellation Policy Do We Recommend?
If we leave you with one thought, remember that your cancellation policy is completely your choice. Just bear in mind that choosing a Strict cancellation policy could scare away bookings and choosing a Flexible policy could cost you money. Our advice? Use the Moderate booking cancellation policy and sign up with DPGO to make sure you sell those last-minute cancellation days!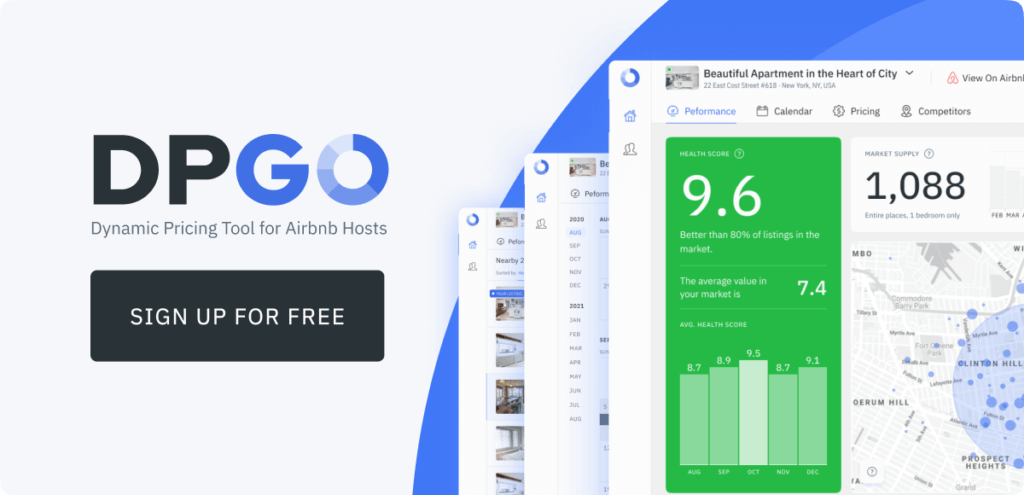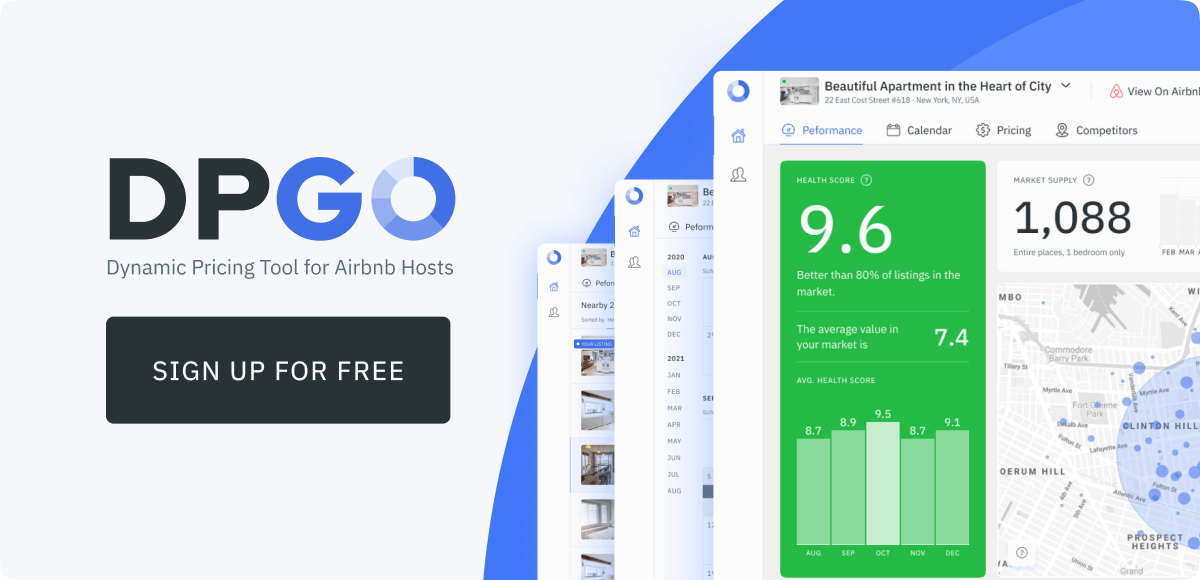 How Can DPGO Help?
Our users enjoy a range of features and functionalities but by far the most advantageous aspect is our ability to increase occupancy rates and associated revenue. By collecting, analyzing, and utilizing the latest in local market data, our automated dynamic pricing system replaces your prices daily with demand-driven figures. This ensures that you get more money for every confirmed booking.
Do you want to try DPGO for 30 days for FREE? Then head over to our website to register! You don't need to enter your credit card details when you sign up and you can cancel your profile at any time at no cost. Start your journey with DPGO now and enjoy higher occupancy rates and associated revenue.