We're sure a lot of you have heard of our competitors. Collectively, they represent the majority of the dynamic pricing market. While we, along with our users, think we offer the best service at the best price, we received multiple questions about how the offerings at DPGO compare to that of Pricelabs, AirDNA, Wheelhouse, Beyond Pricing, and Airbnb Smart Pricing.
To answer these sorts of questions, we designed a comparison chart, which you can see below: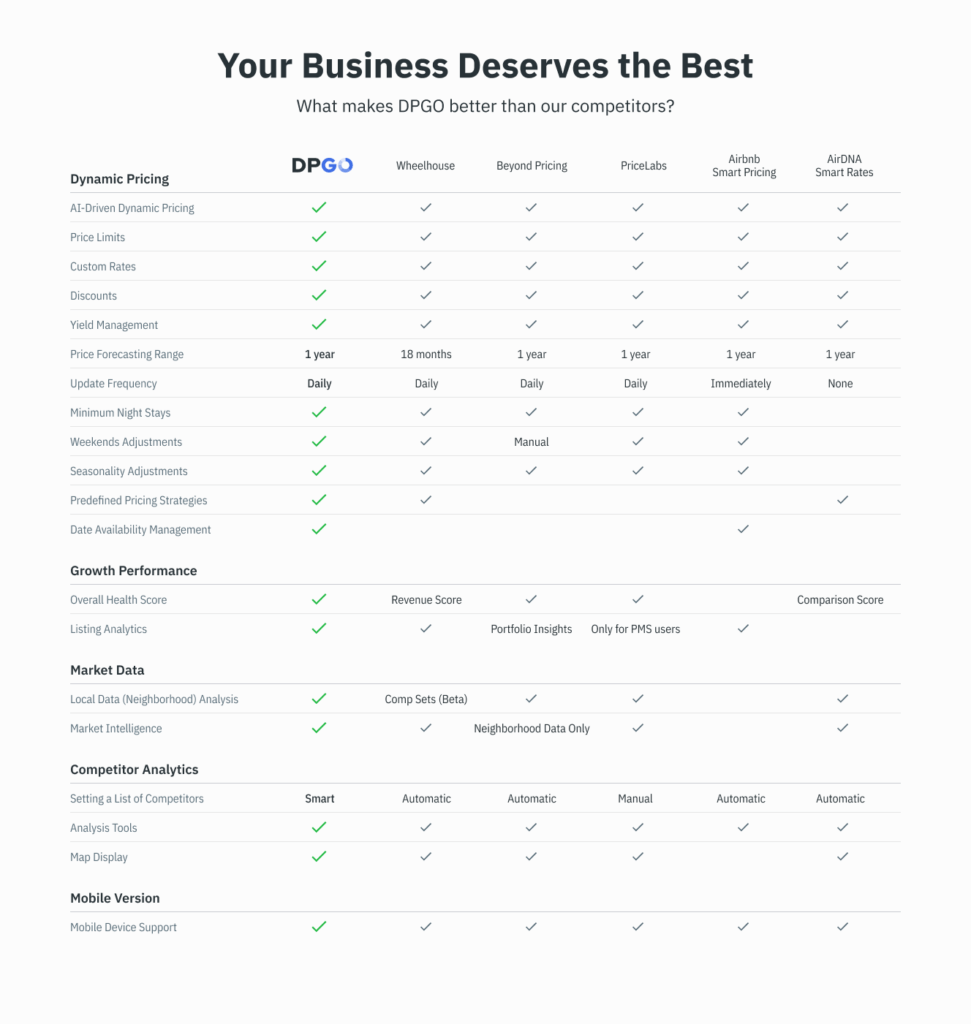 But an overly simplistic explanation isn't always supremely helpful. So we decided to dive into the details of DPGO, as well as our closest competitors to give you the best understanding of the differences.
We'll publish these comparison stories one by one over the next few weeks. We'll update this page with all of the links and posts once they've been published. So, this means you can access them all in one place!
Contact Us & Get Started with Dynamic Pricing
If you have any questions or queries about DPGO or the services we offer Airbnb hosts, please feel free to reach out to us! A member of our Support Team would be happy to help in whatever way they can! You can contact DPGO Support via email at support@dpgo.com, or engage the Support Chat on our website's homepage!
You can sign up for DPGO right away and enjoy a 30-day trial on us! That's no fees, no payments, and no usage limits for 30 days! If you want to get started, sign up by clicking the banner below!