Believe it or not, your vacation rental pricing strategy is as important in the off-season as it is in peak season. As an Airbnb host, you should be constantly looking to maximize your short-term vacation rental earnings. Smart pricing is the way to do that. According to RentingYourPlace.com, "About 60% of your potential income comes from the intrinsic value of your property, location, and amenities. The other 40% is dependent upon implementing an effective Airbnb pricing strategy."
We wanted to take a second to examine how a clear vacation rental pricing strategy, paired with a few general listing admin changes can transform your Airbnb earnings in peak periods. 
As you know, our DPGO team is made up of property managers and we specialize in dynamic pricing. Let's jump straight in and start our guide on how to maximize your revenue and occupancy with smarter decision-making and a clear vacation rental pricing strategy. 
How to Earn More with a Clear Vacation Rental Pricing Strategy
1. Start Seasonal Pricing Early
By the end of one peak season, you should be already thinking about the next season's pricing. Seasonal pricing depends on a whole host of factors. These include competitor pricing, market supply and demand, overall market health, and even exchange rates.

The key to pricing is preparation and research. Knowing how your prices fared the season before is critical. If your occupancy rates were low in comparison to that of your competitors, then it's highly likely that your prices were too high. This will have scared away potential bookings, as they could secure a similar listing at a cheaper price.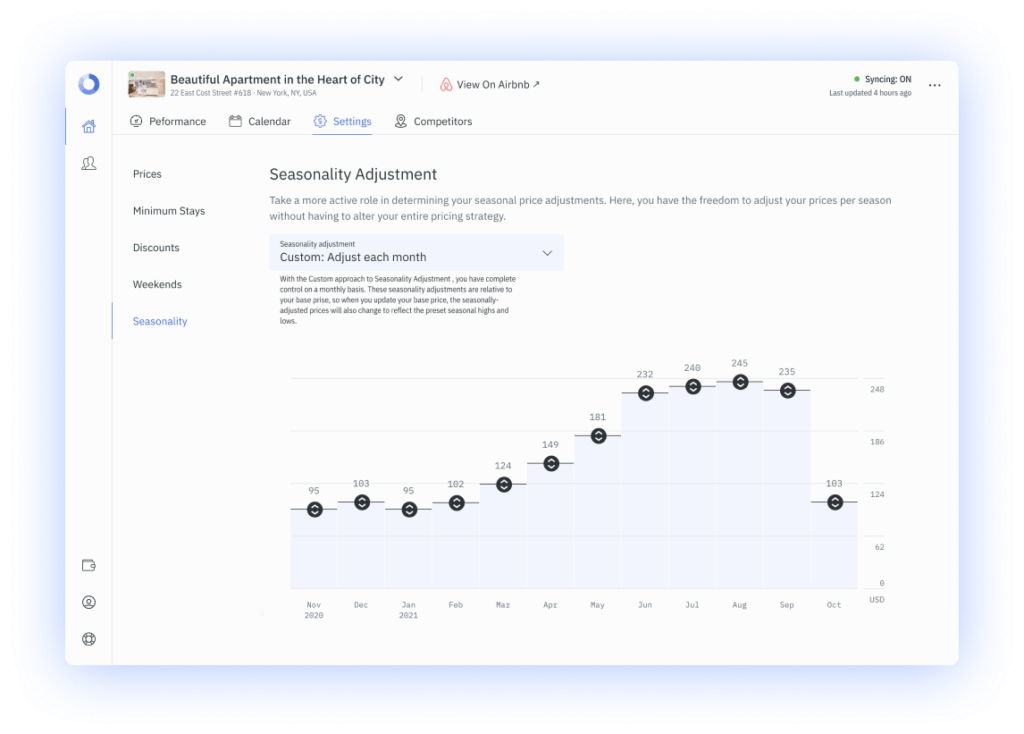 If you're a DPGO user, manually updating your prices is a thing of the past. You give us the pricing parameters, and we work within the framework that you set up. We also have a Seasonality Adjustment setting which will allow you to change your prices by season in order to maximize revenue. You can also follow the DPGO recommendations if you're not too sure where to place your pricing. Simply enter a minimum price and a base price and leave the rest up to us! You can also enter a maximum price if you want to put a cap on what DPGO can charge for your listing.
2. Set Minimum Night Stays
Experienced Airbnb hosts will know the importance of setting minimum stays. While this isn't explicitly part of your vacation rental pricing strategy, it does affect your revenue. Requiring a minimum number of nights for a booking will protect you from only having one and two-night stays, sporadically spaced over your calendar. 

Most listings increase their minimum night stay requirement over peak periods as it means larger portions of their calendars are covered. They also do not need to spend large amounts of money on cleaning fees for one-night bookings.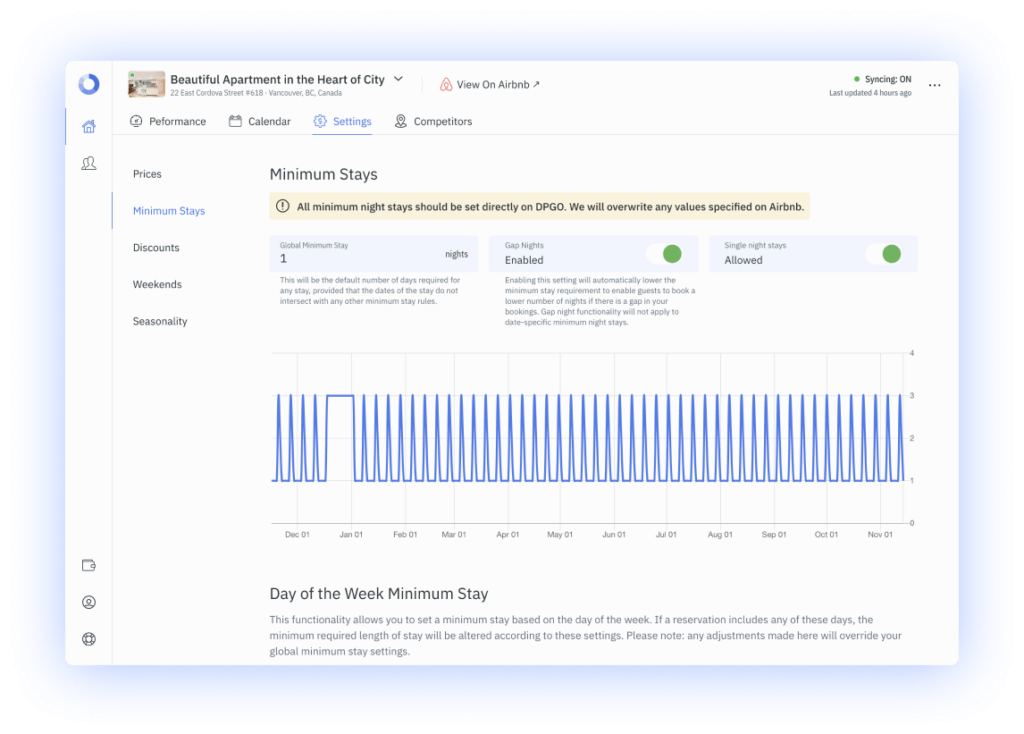 If you add in a minimum night stay, your listing is competitively priced and you are still not getting bookings, you can always relax these restrictions.
3. Be Mindful of Fees in Your Vacation Rental Pricing Strategy
Guests do not just compare your daily rate. They also look at the total cost, including fees. As part of your vacation rental pricing strategy, you should be using your fee structure in an optimized way. 
Drastically lowering your rates and making up for it in fess is not the best way forward. Nobody wants to pay a $150 cleaning fee for a three-night stay. Your flat nightly rate is not the only number that can scare bookings away. Remember that!
4. Plan for Local Events
Aside from peak season, booking rates in your local area can increase when a big event is taking place in the vicinity. Your short-term rental revenue will benefit if you price more competitively for these busy periods.
It's commonplace in the vacation rental industry to increase prices for periods of higher booking rates. The dates of big local events certainly qualify. Analyze what your competitors are charging, look at hotel rates for those dates, and try to position yourself to attract bookings. Interestingly, some hosts decide to block off important dates well in advance in order to better understand their competitors' pricing. They only unblock those dates once they have a better understanding of the prices for that season.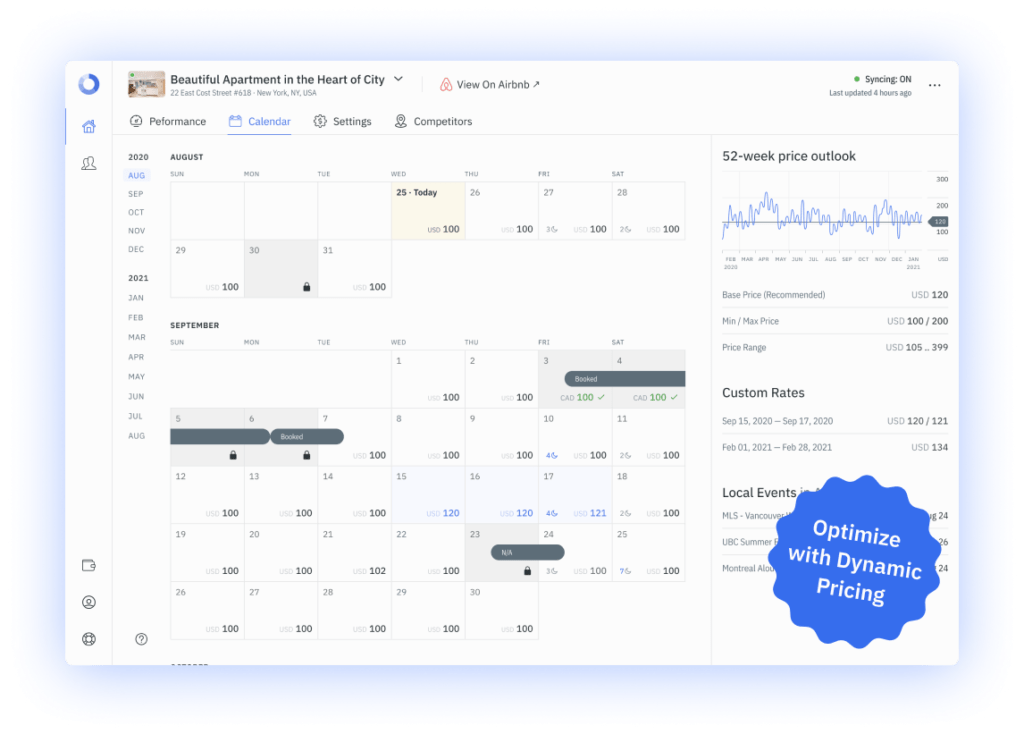 Again, if you're a DPGO user, then you'll know that we take care of these pricing decisions for you. Our dynamic pricing tool allows you to optimize your vacation rental pricing strategy without skipping a beat! You won't need to block any dates in your calendar because our dynamic pricing software uses a combination of historical market data and machine-learning predictions to find the right price for your listing up to one year in advance.
5. Last-Minute Discounts
Incorporating last-minute discounts is a great way to encourage a booking in the last few days before the desired check-in. If you lower your prices to encourage a last-minute booking, your listing will be more attractive to potential guests. There is also the added booking cancellation consideration. As these bookings are made very close to check-in, the host is protected by the majority of Airbnb's cancellation policies.
Renters looking for the sweet spot between price, location, and amenities. In the vacation rental business, how you compare to your competition is key. The market conditions need to be just right in order to secure a booking for your rental vacation home. By adding a discount to fast-approaching, unbooked dates in your calendar, vacation rental owners have the ability to increase their revenue and occupancy rates.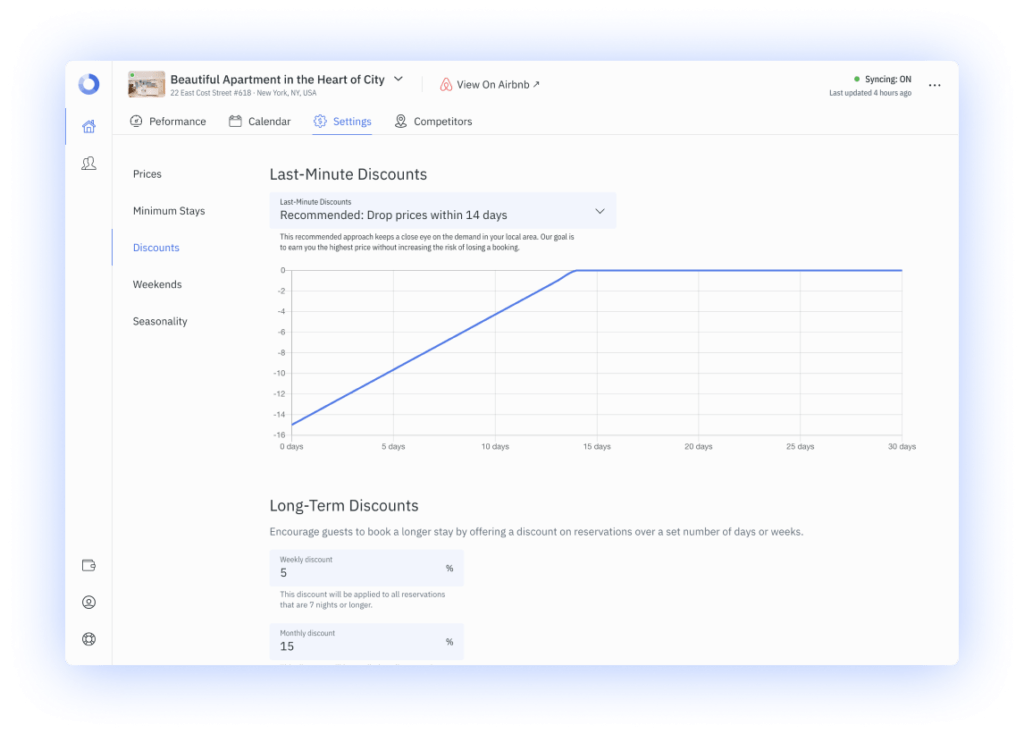 Wait for a second, how can offering a discount help my revenue and play into a greater vacation rental pricing strategy? In the simplest of terms, any booking is better than no booking. Especially when you use DPGO and you've set a minimum price! Adding a minimum price means that we will never set your prices lower than the value you set. Calculate the cost of running your listing and make sure you set your minimum price no lower than that figure.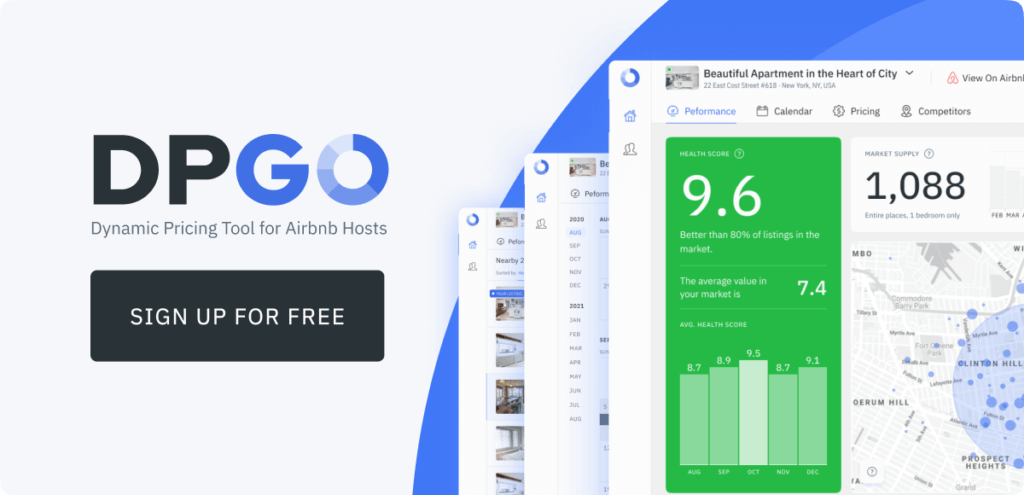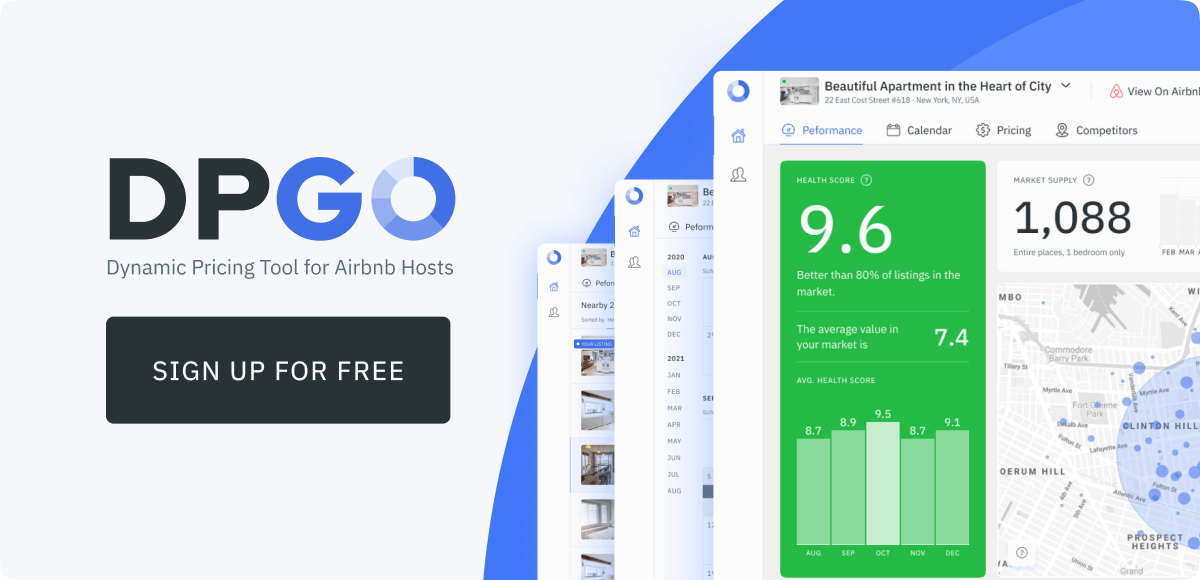 How Can DPGO Help Perfect Your Vacation Rental Pricing Strategy?
Our dynamic pricing tool analyzes market conditions in real-time to find the right price for the right guest and the exact right time. Unlike most algorithms, DPGO has the power to learn more with every pricing prediction and recommendation. We incorporated machine learning and yield management to create the most comprehensive, intelligent, and advanced pricing tool on the market today.
We understand the principles of real estate and making a success of any vacation rental property. Because we know that the vacation rental market is a tricky thing to navigate, we created DPGO! Pricing no longer needs to be the thing that you worry about at night. Our data-driven market insights will keep your prices competitive 24/7, 365 days per year.
While you're here, you should check out some of our other blog posts! We recently examined how to perfect your Airbnb revenue management. We also explored how to attract family bookings and whether or not you should be pet-friendly.