One of the trickiest lines to walk is the one between making money and encouraging return guests. On one hand, you want to keep your repeat guests happy but on the other, you want to use your vacation rental pricing to earn as much profit as possible. 
We want to help you keep your prices competitive while making sure you still encourage return guests! Airbnb loves hosts that attract return bookings – it shows that you're offering a service of exceptional quality, and they will always reward that! Remember, your vacation rental pricing strategy is important, but so is how Airbnb views your listing. It's about balance! 
Here's our guide on how to tailor your vacation rental pricing and operations to attract return guests while not sacrificing on maximum income… 
Set a Booking Window
Airbnb guests are always looking for added extras. Giving them a set time-period offer to rebook your listing if they want to, is a great way to stimulate return guests and not have to open your calendar with lower prices. 
This window can be as long or as short as you decide. We would recommend a return guest booking window of around two weeks after your guest checks out. This gives them enough time to decide on a date and book. You can ask your guests to contact you and then you can open those dates in your calendar at the price you have agreed on.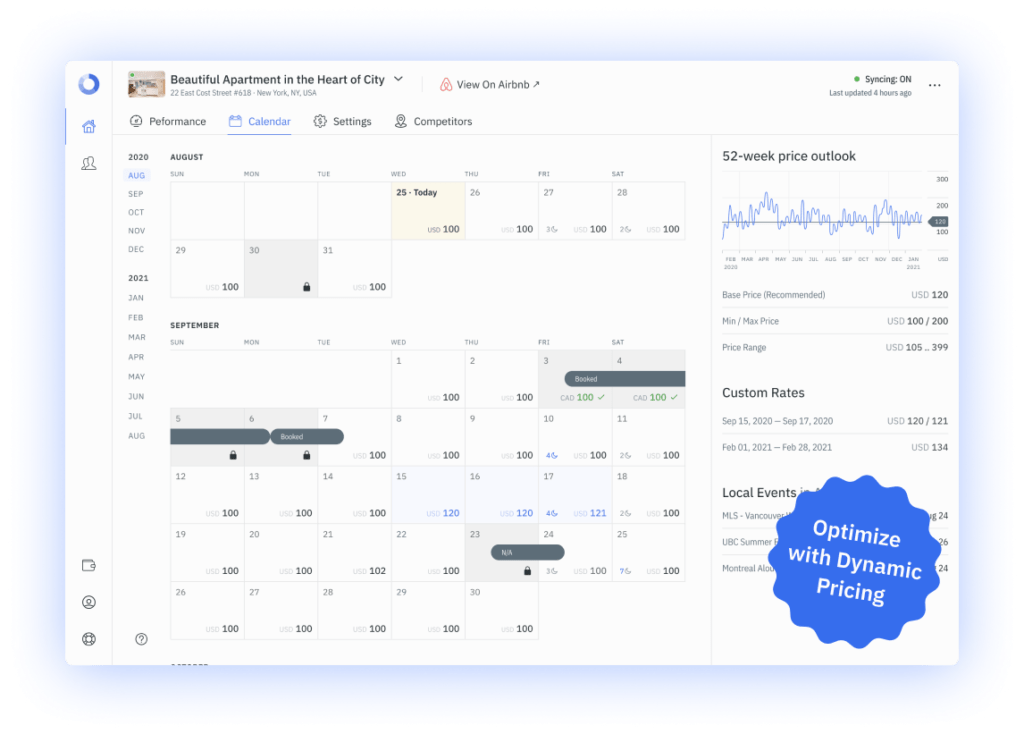 Different Rate Increases for Different Seasons
Increasing your rates on an annual basis should be a big part of your vacation rental pricing strategy. But have you ever considered increasing the prices in different seasons at different rates? This will help your annual occupancy rates greatly.
The goal of your vacation rental pricing strategy is to earn you as much money as possible from every booking. With that in mind, we would recommend increasing your prices in the high season by between 15% and 25%. For the lower and middle seasons, maybe consider an increase of between 7% and 12%. In our view, an increase of 5% is too low, and most hosts increase by a higher rate.
Charge for Allowing Bookings Further Than Six Months Ahead
This is a very clever strategy. You can keep your rates roughly the same, but charge guests for booking those dates at that price. The end total will be higher than the total of the year before, but the rates will be the same. 
Sometimes, you need to factor guest feelings into your vacation rental pricing strategy. If your guests feel as though they are getting a good deal, even if you're just presenting the information in a slightly different way.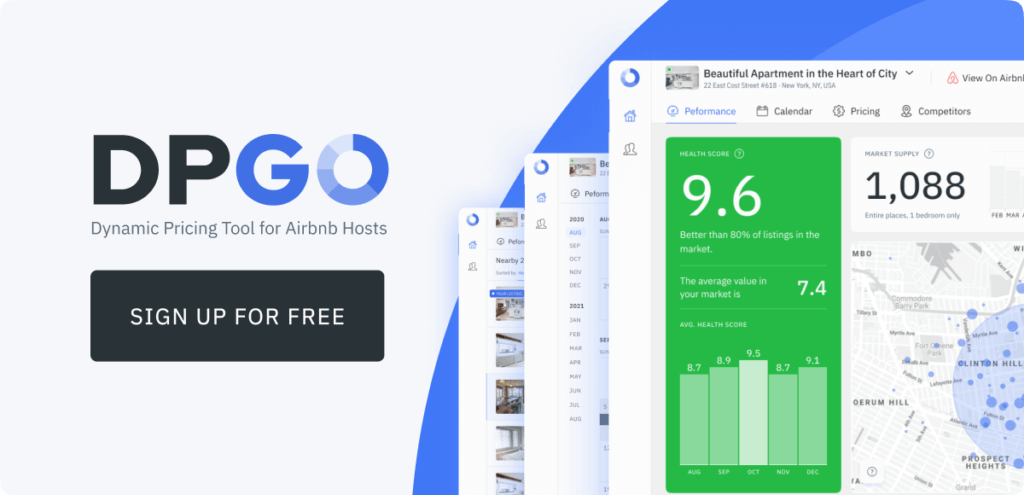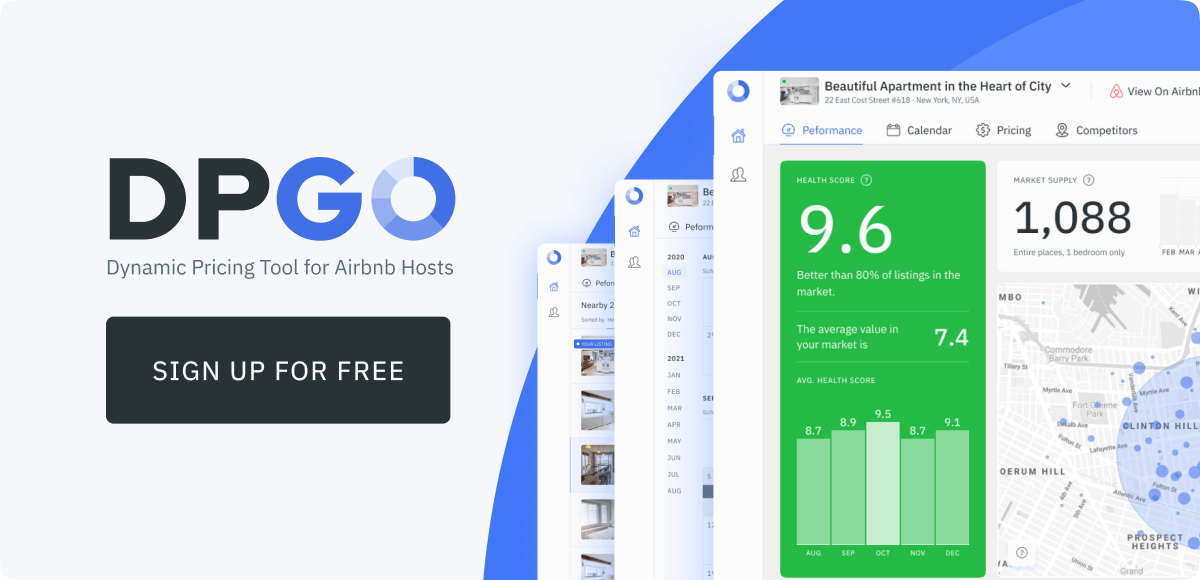 How Can DPGO Help Your Vacation Rental Pricing?
You can't perfect your vacation rental strategy without a dynamic pricing tool. We offer pre-designed strategies and the option to build your own from the ground up. You can personalize and tailor all settings from minimum night stay requirements to minimum and maximum prices. With this level of control, you'll only need to set up your vacation rental pricing strategy once, and we'll do the rest! 
DPGO is not only a dynamic pricing tool, it's also a revenue management instrument. We specialize in data and our smart engine collects everything from prices and booking patterns to exchange rates and flight changes.