When embarking on a new renovation project, especially a short-term rental property like an Airbnb listing, you'll need to remember a fair few key aspects. Rental renovation is not an easy endeavor and knowing exactly what to fix is half the battle. 
Short-term rental properties need to fulfill different needs from normal residential properties. For example, an oven in a vacation rental simply isn't necessary and should be one of the first things you remove in a rental renovation. 
Bedrooms and recreational areas are the most important aspects of a short-term rental and these should be prioritized in any rental renovation. 
The strategy for renovating your vacation rental property depends on how drastic this rental renovation needs to be. If you're needing to rip down walls and reinstall plumbing, then you can design the perfect rental property from the ground up (almost). 
If your renovations are more on the cosmetic side then there are still some changes you can make which will change the overall look and feel of your property! 
Here's how to get started on your rental renovation!
Start with the Basics
Aesthetic direction and target colors are a great place to start when embarking on a rental renovation. As we've said, rental properties need to tick different boxes than general residential properties do. 
The best thing to do in this first step is to ascertain what your target guests are going to need and make sure you install those things on your property. If your target guests are families with kids, then you're going to need bunkbeds and safety precautions if you have a pool. 
If your target guests are couples and you want to craft a romantic getaway, you'll need to think of ways to add romance. A double bathtub, a Jacuzzi, a King-sized bed, and lots of privacy are great additions for couples.
Generally speaking, short-term rental clients don't use ovens. Installing a huge, electricity-guzzling oven is a massive waste of money. Even if it does get used once or twice, does it really justify the price?
The same thing goes for burners with more than two rings. Burners can take up a large amount of counter space and we can think of far better uses! Use the money and buy a really fancy coffee machine!
For more higher-end listings, a wine fridge is a great way to add a touch of class! You can even leave a bottle of wine as a welcome gift to really get in your guests' good books!
More cupboard space also means more storage for you in your own property and places to hide these must-have STR host products!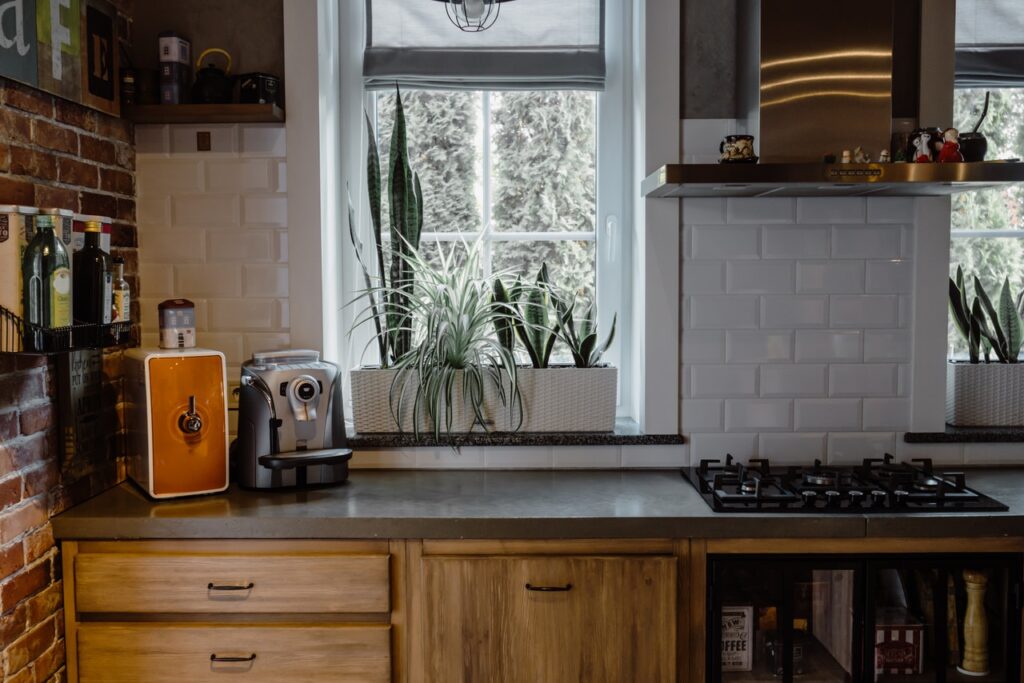 Choose Your Colour Wisely
Residential homes usually tend to stick to very reserved color schemes and with good reason. Very few people have the temperament for a bright yellow lounge that they have to try to relax in after a long day at work. 
Vacation rentals, however, can afford to be a bit more creative! After a rental renovation, listings should be modern and impactful. Play with color and include some fun design features like interesting lights or maybe some wallpaper!
We love paper wallpaper and wall-sized vinyl paper. It adds a big impact and is really not difficult to install. Plus, with the vinyl, it removes easily too!
The Budget Furniture Choice
There are furniture items that you can save pennies on and there are ones that you can't. If you can get yourself second-hand hard-wood furniture like tables and chairs, you should definitely do so. As much as we love budget furniture vendors like IKEA, oftentimes the pieces don't last as long as you want them to. Especially on high traffic items like tables and chairs. 
Instead, try to find hardwood furniture, even if you have to buy it secondhand. There is no harm in doing a touch of furniture refurbishment while you're in the rental renovation process.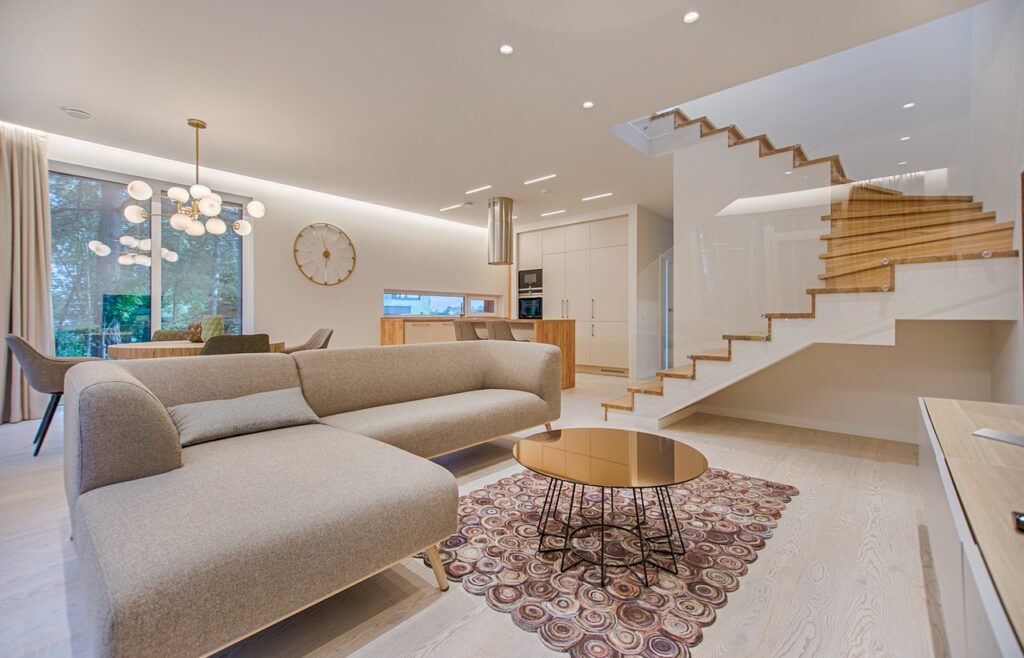 The Splurge Furniture Choice
Some furniture demands that you spend money. You cannot expect guests to pay to stay in your listing if you're using secondhand mattresses. You can pick up mattresses from IKEA for as little as $250. If you have the budget for a better mattress, we would recommend splurging on a higher-quality one, but IKEA mattresses are perfectly good. They may not last much longer than two years so keep that in mind when you purchase!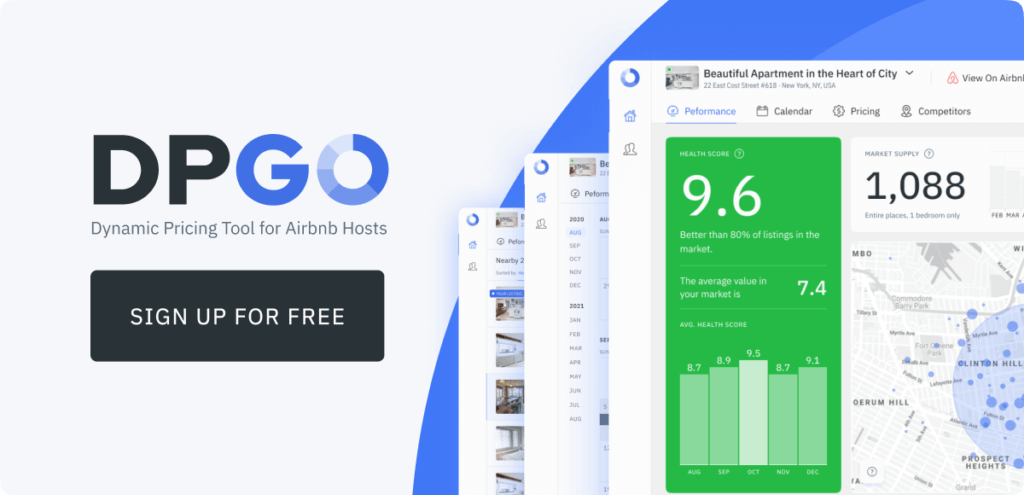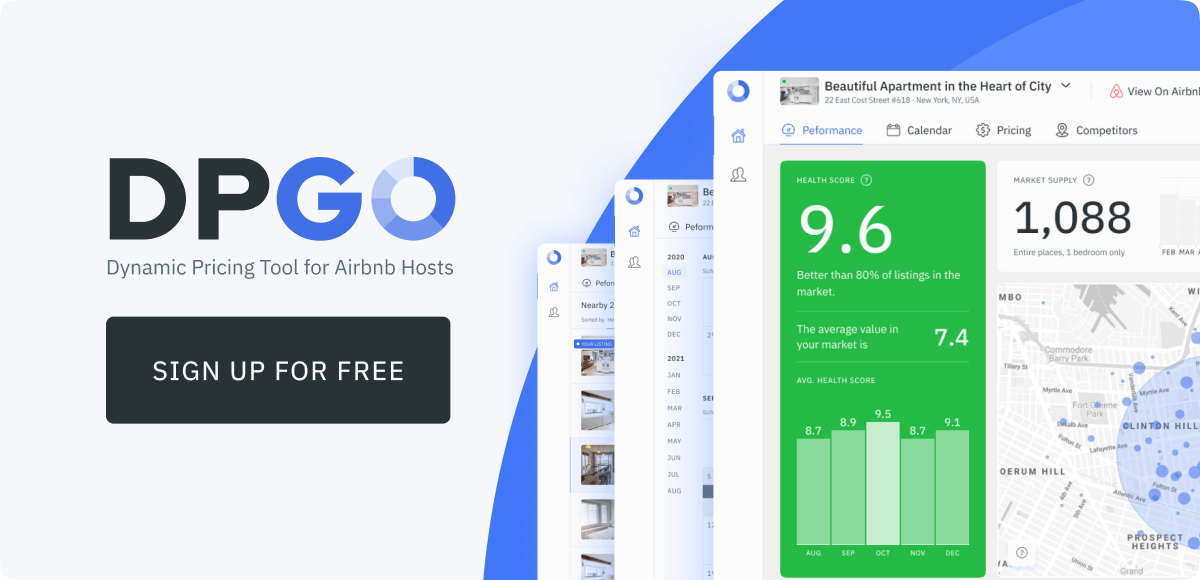 How Can DPGO Help?
Every vacation rental host needs dynamic pricing, especially after the cost of a rental renovation. Dynamic pricing gives you the best price for your listings in any market environment. And we determine that market environment live, just before we update your prices so they are always competitive!
As a revenue management tool, DPGO also helps you keep track of every aspect of your vacation rental business. We optimize your listing from top to bottom and with our advanced data capabilities, you'll always be putting your best foot forward.
To get started with DPGO, click on the DPGO banner above!