Dynamic pricing is a strangely contentious issue in the world of short-term rental hosting. While it has been around in the airline and retail industry, dynamic pricing is relatively new in the STR game. Hosts often cite that they fear losing control of the nightly price of their listing.
All sorts of myths and rumors have circulated about dynamic pricing. We're here to debunk those myths and show you that it is the best way forward for your business.
Myth #1
It Will Increase My Prices & Scare Away Potential Guests
Verdict: False
It's a sentiment often heard in STR groups and chat rooms. Hosts and property owners worry that dynamic pricing tools are programmed to hike up the prices in the name of "higher revenue" and often end up scaring off all potential bookings. 
We can't speak for other dynamic pricing tools, but in DPGO's case, nothing could be further from the truth. We designed our software to use a myriad of data points to calculate the highest rate with the highest likelihood of securing a booking. This figure will vary depending on the market environment on any given day.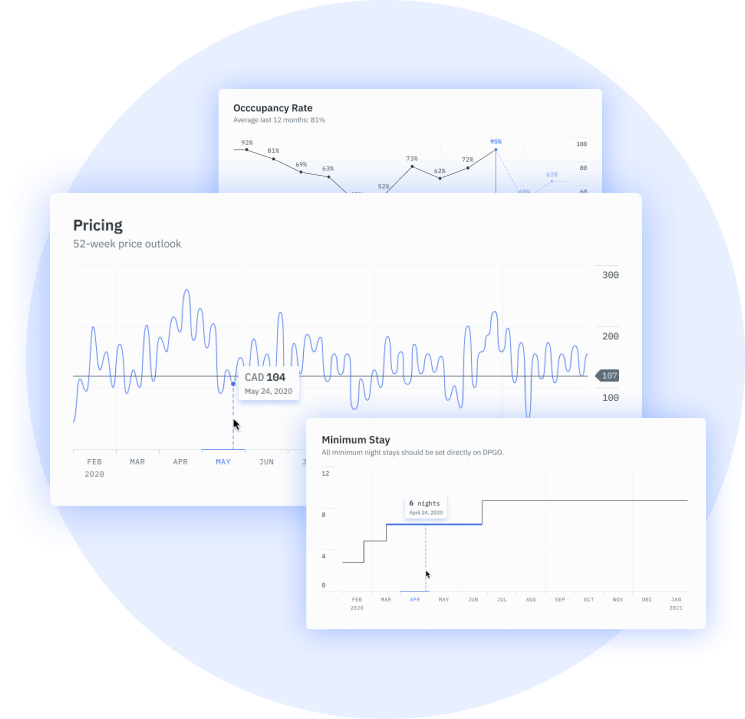 Myth #2
It Will Drop My Prices & I Will Miss Out on More Money
Verdict:

False
Again, hosts get concerned that dynamic pricing will actually bottom out their prices and leave hosts with almost no money at the end of the month. Again, this is false. Dynamic pricing tools read market trends and only alter prices to take better advantage of those trends. 
DPGO allows hosts to enter a minimum price figure which helps establish a pricing framework within which our dynamic pricing engine can work. By stipulating a minimum price, you ensure that we will never set your prices below that figure. Your minimum price guarantees that you never have to honor a booking for a figure lower than your break-even cost.
Myth #3
Dynamic Pricing Doesn't Work
Verdict:

False
Dynamic pricing tools are seriously advanced pieces of software. Not only do they collect billions of data points, but they also analyze that data in extremely short spaces of time. Without the data that only smart pricing engines can access, hosts would be completely in the dark and utterly unable to update their prices accurately daily. 
Markets are fluid concepts, they change every minute. Hosts must recognize this if they want to move towards optimized pricing. Without the help of a dynamic pricing service, hosts simply do not have the expertise to accurately estimate what the market is doing at any one moment.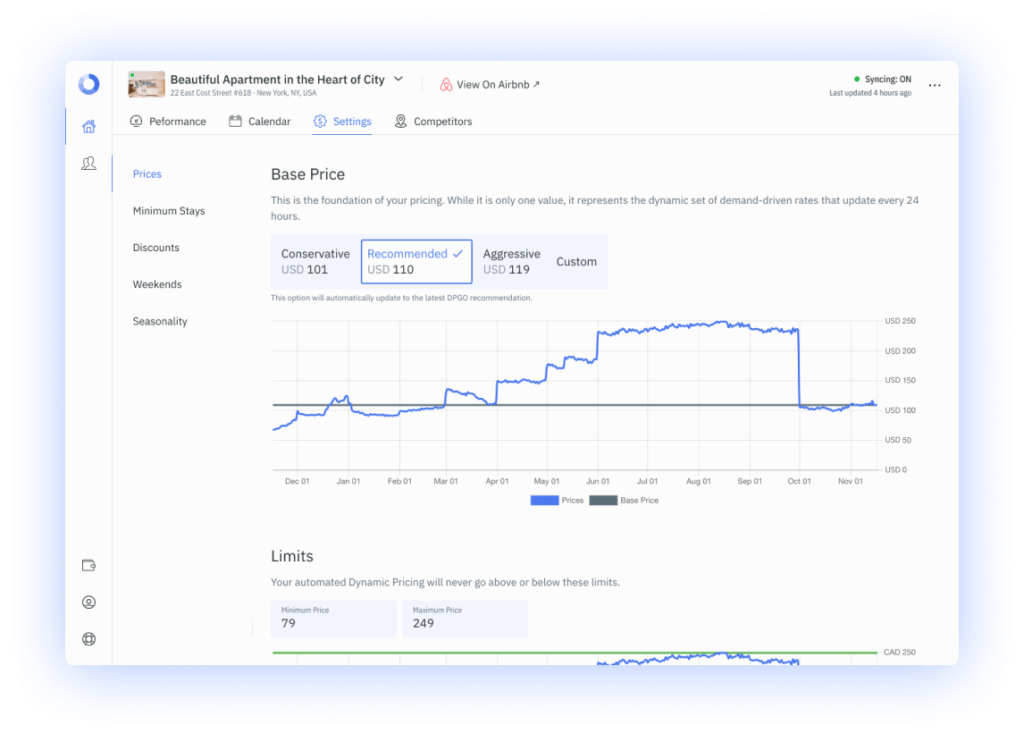 Myth #4
It Can Increase Revenue by Up To 40%
Verdict:

True
We can't speak for other dynamic pricing software specifically, but generally speaking, using dynamic pricing offers hosts a marked increase in revenue generated by their STR property. 
On average, DPGO users see an increase in revenue by up to 40%. Compared to industry standards, that's an impressive figure. It's even more impressive when you factor in our pricing models. Our users are given a choice: $1 per booked night or 0.5% of the automated booking total.
Myth #5
Constant Price Changes Scare Away Returning Guests
Verdict:

False
Guests in the modern era cannot expect prices to remain the same, year after year. Inflation rates change, currency exchange rates change and the cost of living fluctuates noticeably in a 12-month period. If your returning Airbnb guests book the same weekend every year, simply set a discount for that week on your DPGO dashboard and ensure that your returning guests are ready to book! Alternatively, if your returning guests stay for over a week or a month, you can also set up time-based discounts on your DPGO dashboard. 

If you've got any more questions about dynamic pricing, or concerns about switching, please contact a member of our friendly Support Team. They would love to hear from you! You can send them an email to support@dpgo.com, or you can join the Support Chat on our website homepage – www.dpgo.com.