Your Airbnb pricing strategy is key to your eventual success. You need a clear strategy for managing your revenue and pricing decisions throughout the entire year. Airbnb listings can be tricky to price when you don't have access to detailed market data. And it gets even trickier when you start to deduct the Airbnb hosting costs.
There have been rumors for years about Airbnb moving over to a mandatory host-only service fee structure. Obviously, this will affect both the booking rate and the pricing of your Airbnb rental. If you own a vacation rental, how are you supposed to alter your Airbnb pricing strategy to keep earning optimized revenue? Well, if you're in the Airbnb business, then keep reading!
Airbnb hosts face a near-constant battle to find the ideal nightly rate to attract bookings. Within that rate, hosts need to consider base prices, break-even costs, Airbnb fees, additional fees, and security deposits (if they so wish). When Airbnb changes the fee structure, hosts will have to recalibrate their pricing models. If they don't, they'll lose out on valuable income.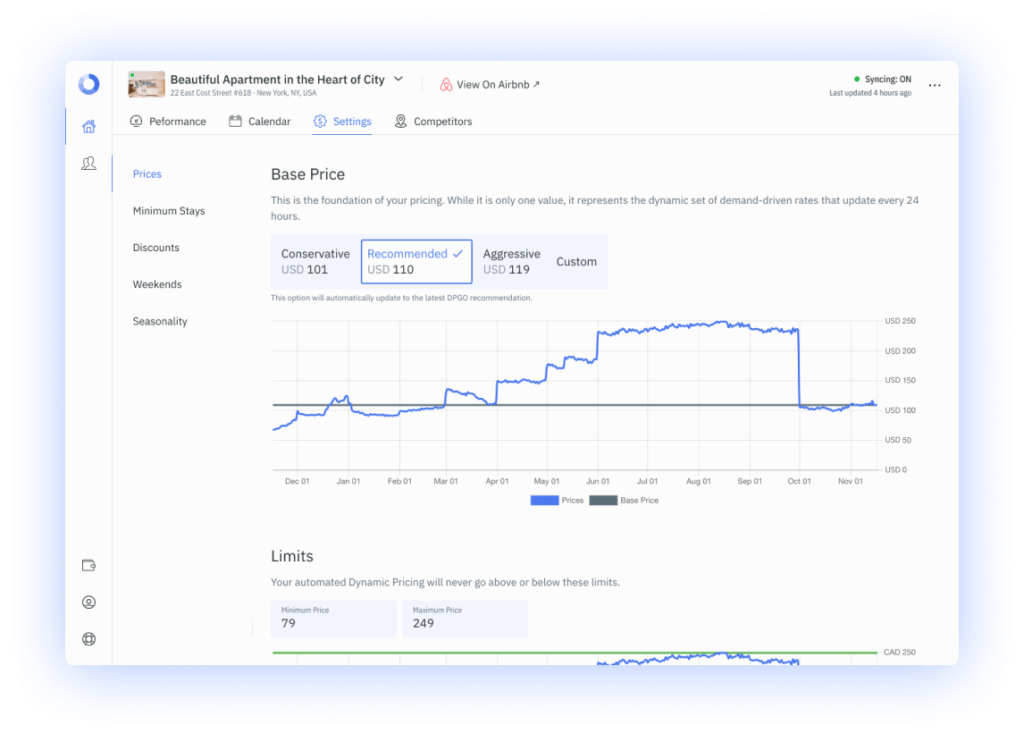 What is an Airbnb Pricing Strategy?
In short, an Airbnb pricing strategy is the approach you take to determining the daily rate of your Airbnb property listing. Some hosts want higher occupancy rates so they lower their prices to attract more bookings. Some hosts want to make as much money as possible, so they charge higher rates to maximize their earnings.
The approach you take to pricing your Airbnb listing is completely your choice. But it is inherently linked to your business goals. Of course, money is the main goal, but would you rather go for quantity or bookings or quality of rates?
Your short-term rental pricing needs to be optimized to extract as much revenue from every booking as possible. Using a dynamic pricing tool makes this process easier, but you will still need to determine your business goals.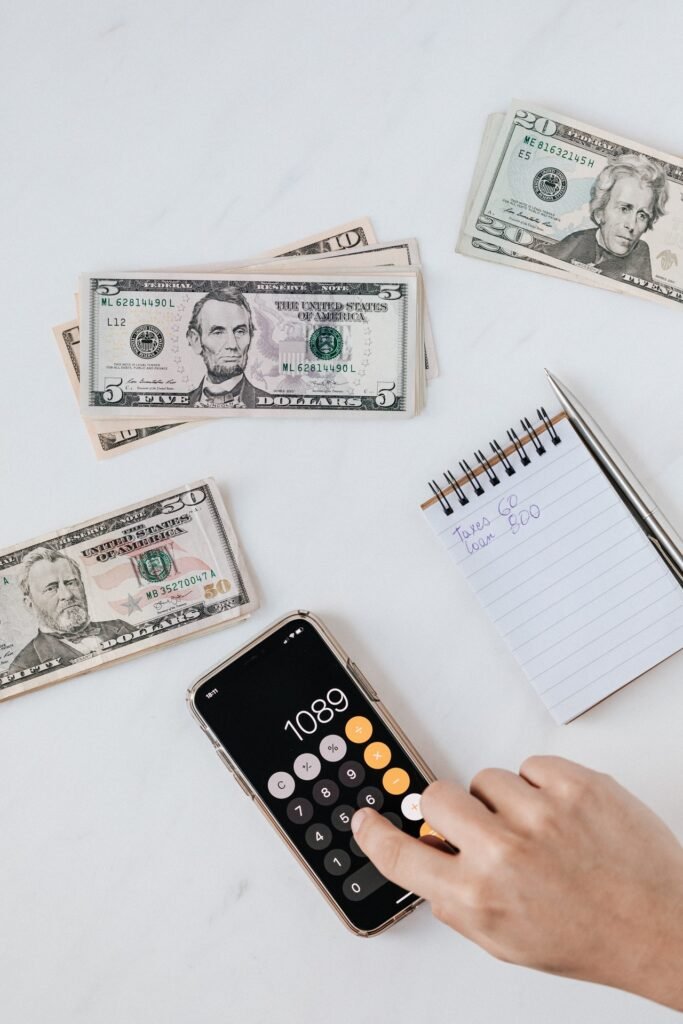 How are Airbnb Fees Currently Structured?
Airbnb currently offers two fee models: Split-fee and Host-only. The vast majority of hosts choose the split-fee option. This means that Airbnb charges the host 3% of the booking value. The guest pays anything under 14.2% of the booking value (including cleaning fees and any additional guest fee). Airbnb Plus hosts and those with Super Strict cancellation policies may pay more than the standard 3%.
Host-only fees mean that guests simply pay the nightly rate, plus the cleaning fee and any additional fees that the host elects to charge (like extra guest charges or pet fees). Ordinarily, these fees range between 14% and 16%.
When determining daily rates, hosts will need to account for these Airbnb charges. And this gives rise to the question – how can I keep my prices optimized when Airbnb takes between 14% and 16% of the booking value?
How Can Dynamic Pricing Help?
Dynamic pricing works to optimize your revenue. It finds the best and most attractive price in that given market environment in order to secure a booking.
We created DPGO to be the most advanced dynamic pricing tool in the market. By including AI, machine learning, and yield management, we ensured that our software was constantly learning and improving its smart pricing recommendations. Pricing algorithms are complicated, but we knew exactly the type of insights that Airbnb hosts need to optimize their earnings. So, we made sure that DPGO had them!
The DPGO interface allows users to input a range of values that form the basis of their pricing strategy. Without this pricing framework, dynamic pricing cannot be enabled. Starting with Base Price, users are given the option to enter a custom price or select one of our recommendations. We have three recommendations and they are Conservative, Recommended, and Aggressive. While your Base Price is just one value, it represents a dynamic set of demand-driven rate variations.
Users can also opt to input their minimum and maximum price which will guide our pricing of your rental property. This is where host-only fee structures come in. By determining the minimum price that you can accept while still making a profit and entering that value into the DPGO interface, you will ensure that securing a booking will never cost you money.
Even though DPGO offers price tips for last-minute discounts, seasonality adjustments, longer stays, and day of the week price changes, our software will never set your prices lower than your stipulated minimum price.
How Will the Market React?
As fees are calculated as a percentage, there is no way of knowing the exact amount ahead of time. DPGO was designed to get as much as possible from each and every nightly price. This means that no matter your free structure, we're here to help you earn more money!
If Airbnb does change to a host-only fee structure, what do you think hosts who do not use dynamic pricing will do? They will raise their prices. DPGO will then observe this mass-market shift, and adjust yours accordingly. You won't have to do anything at all! This is the beauty of dynamic pricing. So even if Airbnb does make this drastic change at some point, DPGO dynamic pricing will continue to save you time and earn you more money!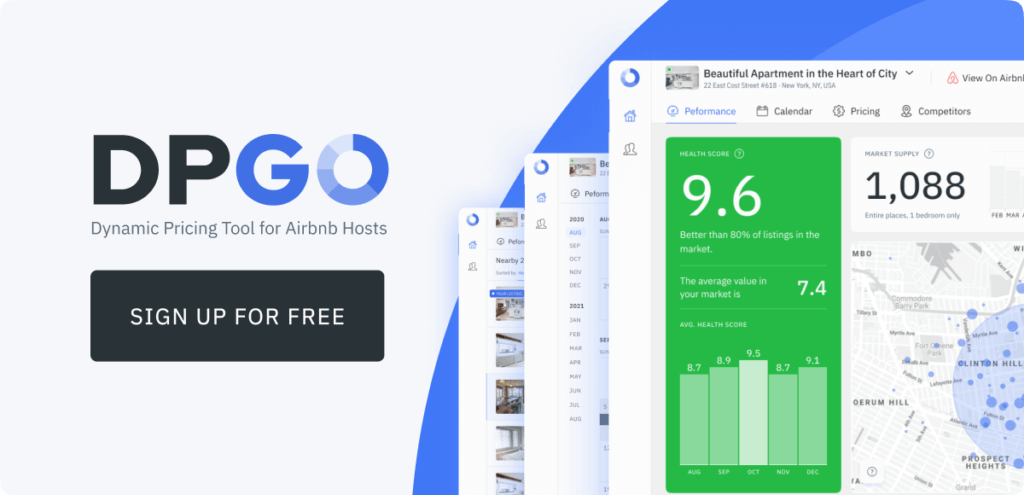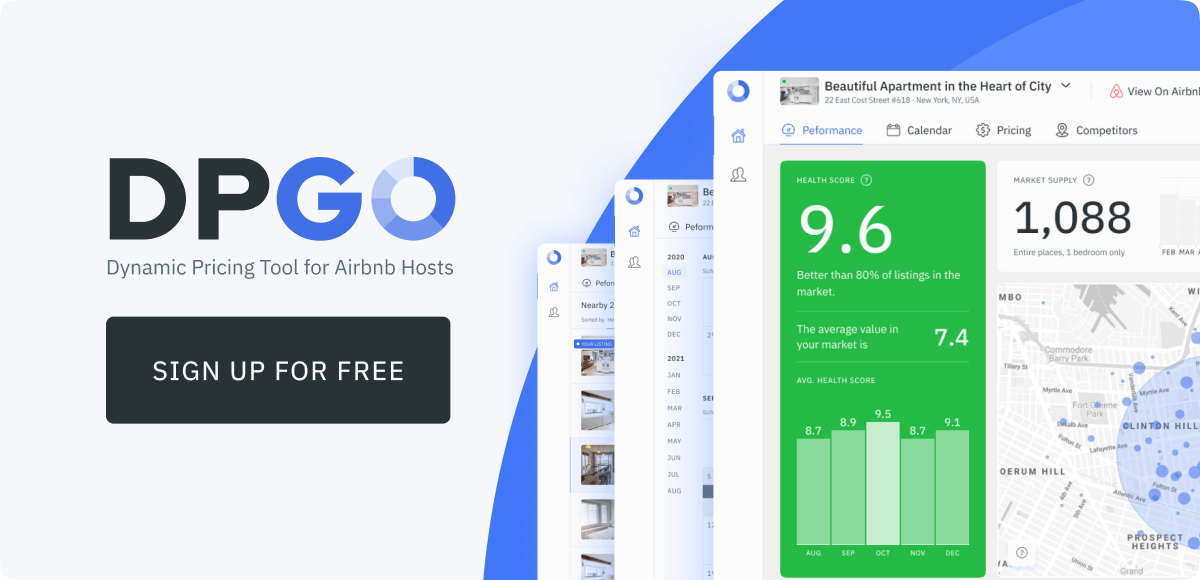 If you'd like to experience the kinds of insights that we offer and see the change in your business for yourself, click here to start your free trial! We're giving new users the opportunity to try DPGO for free for 30 days, and you don't need to register a credit card when you create your profile.