Vacation rental supplies is a pretty general term, right? Well, we're here to shed some light on the topic and we've even created a downloadable checklist to keep with you to help you set up and operate your vacation rental successfully!
We recently did a post on the most popular vacation rental amenities, and essentials were one of the highest-ranking results. Essentials, or vacation rental supplies, are so important to keep on hand. You never know when guests are going to need something and if you have some spares on hand, you're cruising for a great review! 
But what vacation rental supplies should I keep on hand?
Well, it depends on your target guest. If you're catering to families, then you'll want to include products that are needed for kids. Things like wipes, extra cleaning supplies (kids are messy sometimes), and perhaps even a few spare nappies. 
For business travelers, items like coffee machines, disposable coffee cups, stationery items like pens and paper, power strips, and plug adapters. 
If you're more geared towards couples, then a corkscrew, wine glasses, bubble bath, and fresh flowers.
Some hosts target event parties like bachelorettes, and in this case we would encourage leaving disposable razors, make-up wipes, shot glasses, and a medical kit with ibuprofen and Alka-Seltzer. You can even keep some Gatorade in the fridge to help with their hangovers! 
For easy browsing, we've decided to divide this list into categories, so you can easily browse and select what you need!
The Ultimate Vacation Rental Supplies Checklist
Teabags, individually wrapped – Chamomile, green and black tea are especially popular.
Coffee – Ground, instant, or pods, depending on your kitchen appliances. 
UHT Milk – Or a milk alternative like almond or oat. 
Sugar – Individual packets would work best. You could also include sweeteners if you felt that your target guest would appreciate it. 
Salt & Pepper – A set of grinders will work a treat, just be sure to keep them stocked! 
Spice Basics – Dried basil, Italian herbs, rosemary, chili flakes, cayenne pepper, garlic powder, and onion powder. You'll only need these if your listing's kitchen is big enough to cook a meal!
Ice – Either in pre-filled trays or a bag bought from the convenience store. 
Dishwashing liquid
Dishwasher tablets, if you have a dishwasher. 
Hand sanitizer – It must be 70% alcohol or higher if you want it to kill germs like COVID.
Bottled water – You can buy water in cans and glass bottles now, and they are infinity preferable to plastic bottles.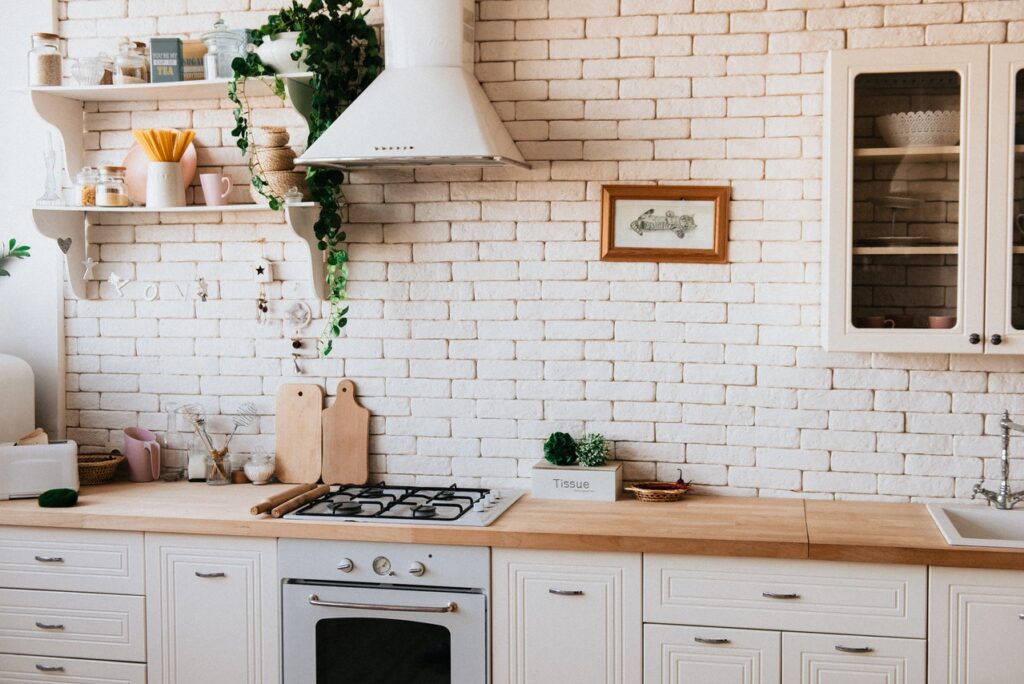 Bathroom Consumables
Toilet paper – We usually work on half a roll per day per guest, and then a few extras to be safe!
Air freshener – Glade does some great deodorizing options. 
Toothpaste – Keeping a few extra small tubes of toothpaste is a great idea as a backup for guests. 
Toothbrushes – Again, keeping a few spare toothbrushes will help guests in a pickle and might earn you a five-star review. 
Anti-bacterial handwash – Anti-bacterial handwash is always a good idea in a bathroom, especially in times of COVID. 
Soap/Body Wash – Soap bars are better for the environment, but some hosts prefer refillable bottles of body wash. You need to make sure you have at least one. 
Shampoo & Conditioner – There's nothing that screams 'cheap' faster than horrible shampoo and conditioner. You can get refillable bottles and use well-known brands, or you can buy miniatures. Make sure you recycle whatever plastic you can!
Make-up wipes – These will save your towels and your sanity! 
Darker colored face cloths – Face cloths, or flannels, are a great thing to have in your bathroom, and opting to have them in black saves them from make-up and other damaging facial products like suncream. 
Toilet cleaner – Having a bottle of toilet cleaner in the bathroom is a nice way to ensure that your cleaners won't have a very unpleasant clean-up job once the guests have left!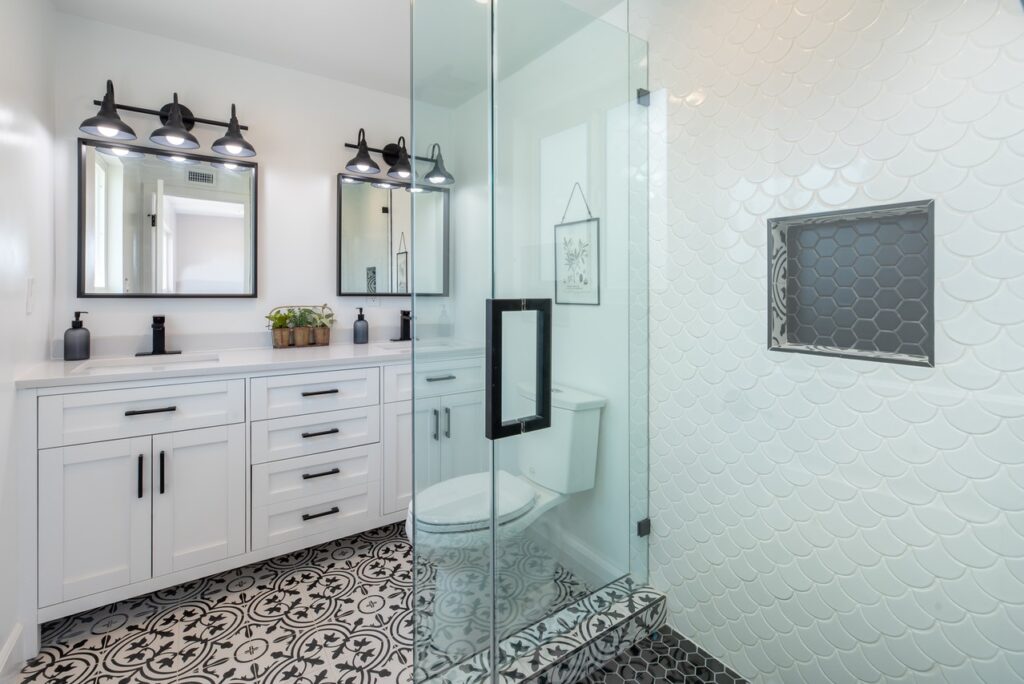 General Consumables
Tissues – A few boxes dotted around the listing should be fine.
Plug-in air fresheners – Having automatic air fresheners will keep your listing smelling nice, even when you're not there to keep it clean. 
Hand sanitizer – Dotting a few bottles of hand sanitizer will make guests feel safe and that your listing is clean. 
First Aid Kit – You never know if your guests will need emergency medical help and having a first aid kit on hand is a great safety net. 
Matches/Lighter – If you have a gas stove or a BBQ, then make sure your guests can light these appliances if they want to use them. 
Power strip – People need lots of plug space, so a power strip would be a great help for guests!
Cleaning Products (For Hosts & Cleaners Only)
Bleach
Anti-bacterial spray
Floor cleaner
Glass cleaner
Microfiber cloths 
Cleaning wipes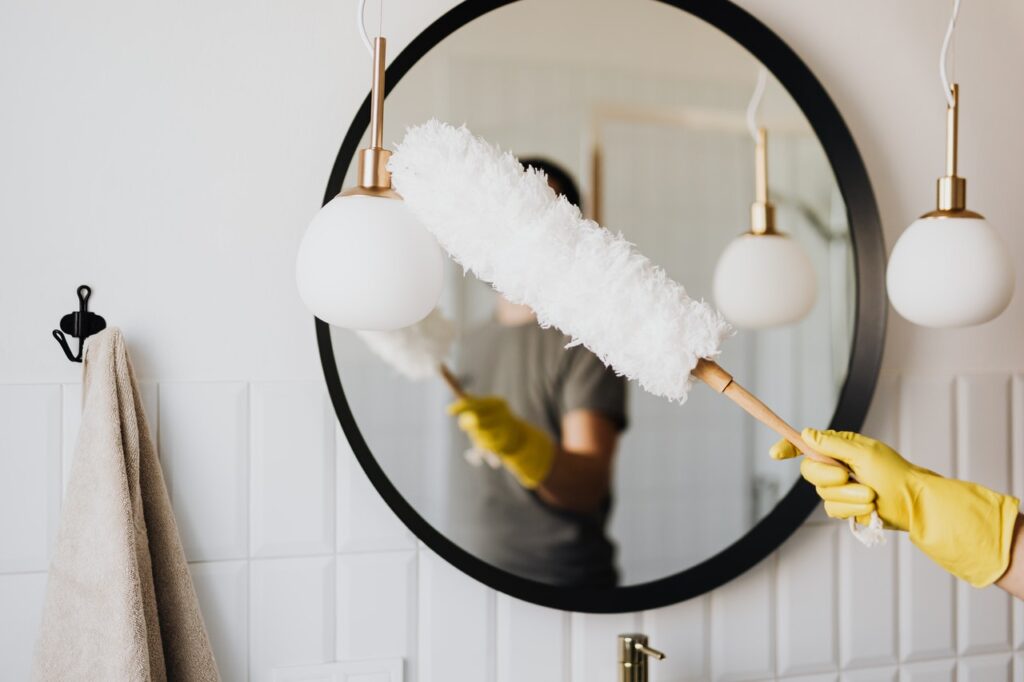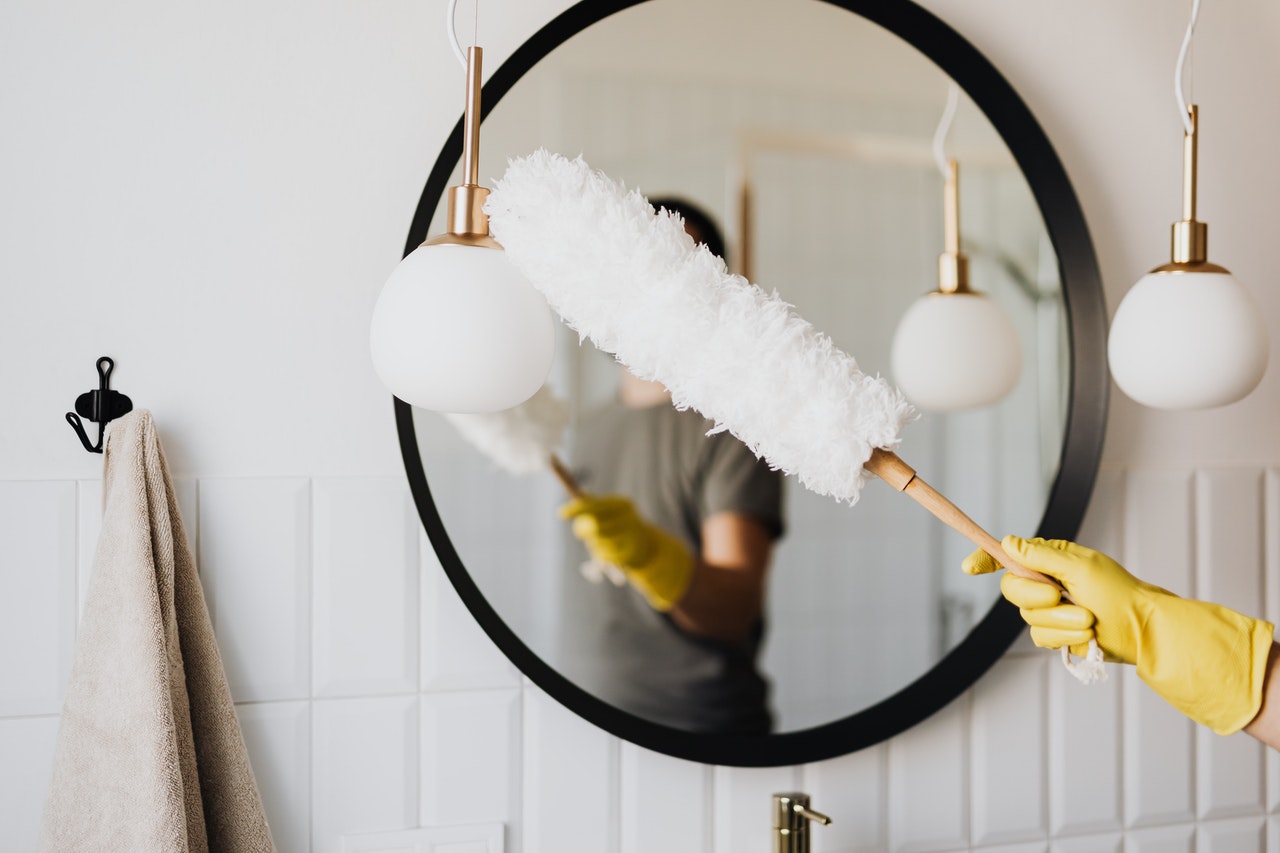 How Can DPGO Help?
DPGO was founded by a group of real estate investors and experienced vacation rental hosts so we know a thing or two about the successful running of rental properties. Our list of vacation rental supplies is just one of our many posts on how to run successful rentals. We've covered everything from Airbnb furniture to house rules and how to boost ratings. 
If you need a little extra help with boosting your success, we've got you covered! We've designed a few usage options that allow you to only pay for the things you need! Our Free Usage plan allows you to access in-depth rental data for free! If you want to make use of our dynamic pricing services, you can choose between a payment plan of $1 per booked night or 0.5% of the total booking value.