Amenities are a big part of the vacation rental experience. Guests know what they're looking for and, in today's financial climate, are not willing to pay for things that they don't need. They're also spoilt for choice so often don't even need to compromise their requirements. 
It can be hard to know which amenities are of the highest commonality in your local area. That's where DPGO comes in! We're experts in rental data and we've got plenty of insight to offer into vacation rental amenities!
While very few guests search Airbnb using amenity filters, that doesn't mean that we can't derive meaning from these stats.
In the vacation rental game, it's not illogical to assume that amenities in most listings in your local area are popular with guests visiting that area. We looked at the top five most common amenities in every US state and Canadian province. With one or two exceptions, at least three of these amenities were present in every market's top five list.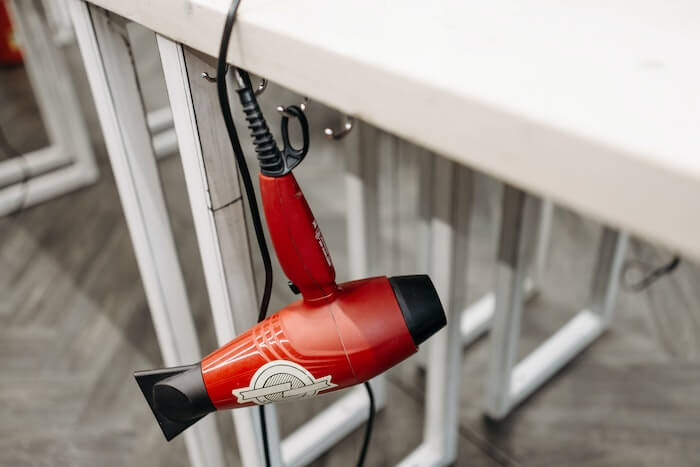 What are Vacation Rental Amenities?
A vacation rental amenity refers to an addition, feature, facility, or service provided by the owners or operators of vacation rental properties to enhance the comfort, convenience, and overall experience of the guests staying in said vacation rental.
These amenities are intended to make the property more attractive and enjoyable for travelers, often setting it apart from traditional hotel accommodations. Vacation rental amenities can vary widely depending on the property's type, location, and target audience. Some common examples of these amenities include:
Wi-Fi and Internet Access: In today's connected world, having reliable Wi-Fi and Internet access is necessary for most travelers.

Kitchen Facilities: Many vacation rentals offer fully-equipped kitchens or kitchenettes, allowing guests to prepare their own meals and save on dining expenses.

Swimming Pool and Hot Tub: These are popular amenities for properties located in warmer climates or near beach destinations.

Outdoor Spaces: Balconies, patios, gardens, or outdoor seating areas provide guests with places to relax and enjoy the surrounding environment.

Laundry Facilities: Having access to laundry facilities can be a practical amenity for longer stays, allowing guests to do their own laundry.

Parking: On-site parking, especially in urban areas or places with limited parking options, is a valuable amenity.

Air Conditioning and Heating: Climate control is important to ensure guests' comfort regardless of the weather.

Entertainment: Amenities such as TVs, DVD players, gaming consoles, and board games can keep guests entertained during their stay.

Fitness Facilities: Some properties offer gym access or exercise equipment to cater to health-conscious travelers.

Pet-Friendly Accommodations: For guests traveling with pets, having a pet-friendly vacation rental is a significant amenity.

Security Features: Secure entrances, alarm systems, and safes can enhance guests' peace of mind.

Concierge Services: Some vacation rentals offer concierge services to assist guests with recommendations, reservations, and other travel-related needs.

Child-Friendly Amenities: Properties might provide amenities like cribs, high chairs, and childproofing features for families with young children.

Views: Spectacular views of natural landscapes, city skylines, or other attractions can be a major selling point.

Specialty Amenities: Depending on the property's theme or location, unique amenities like private beach access, home theaters, fireplaces, or wine cellars might be offered.

Complimentary Toiletries: Providing basics like shampoo, soap, and towels can make guests feel more at home.
The choice of amenities can significantly impact a vacation rental's appeal and marketability. Property owners and managers often tailor their amenities to match the preferences of their target audience and the specific features of their property.
Most Popular Vacation Rental Amenities in the United States & Canada
A Fully-Stocked Kitchen
In Alabama, Florida, Hawaii, Kansas, and South Carolina a kitchen is the most common amenity in the state. It is also featured on every single state's top five amenity list. Having a full kitchen is a great feature in any short-term rental property. It allows guests more freedom and the ability to prepare a meal should they wish. For people traveling with families, this is especially critical. 
In Canada, kitchens are the third most common amenity, behind smoke alarms and essential products.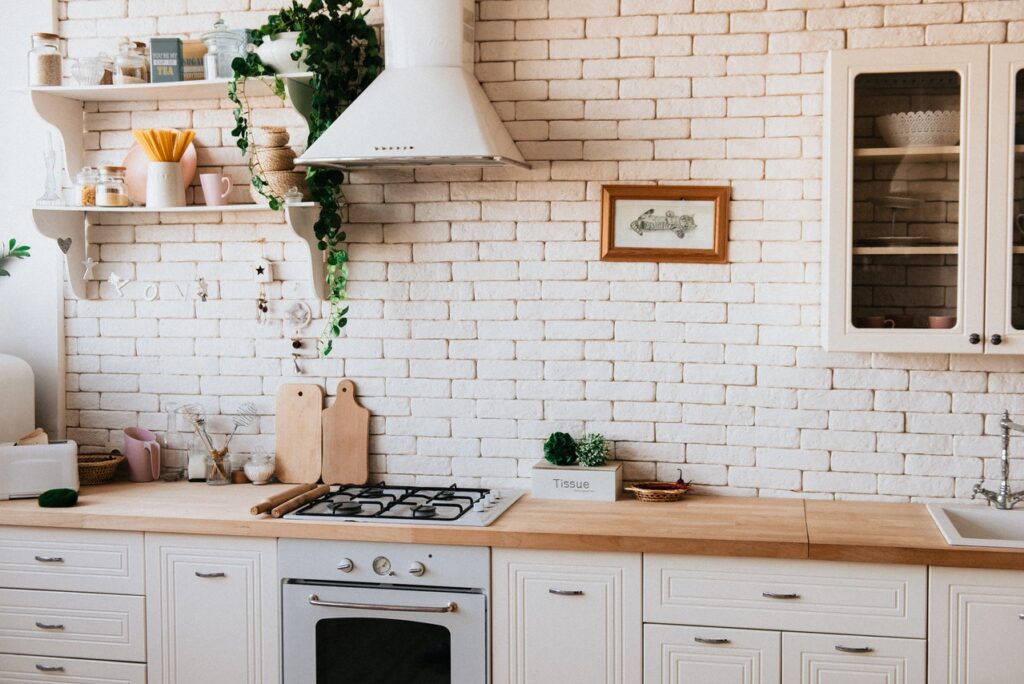 Smoke Alarm
Now, we're not saying that people who travel are consciously searching for listings with smoke alarms, but they are still incredibly common. Smoke alarms feature in the top five amenity lists of every single Canadian province and 51 of the 52 US states, with Alaska, being the only exception. 
As of 2018, Airbnb will now notify guests if the property that they book on the platform does not have a smoke or carbon monoxide alarm. While most guests won't think too long about whether their newly booked listing has smoke alarms, they might think again if Airbnb sends them a warning. Whether you have a smoke alarm or not, you should consider getting vacation rental property insurance to keep yourself protected.
High-Speed Internet WiFi
It's no surprise to see WiFi as one of the most common amenities. In today's day and age, we cannot expect guests to do without WiFi. Plus, if you want a good review, you had better make sure that the WiFi is lightning-fast! According to our data, WiFi isn't the most common amenity in a single US state or Canadian province. However, this doesn't mean that guests don't expect it. 
Guests may not search for WiFi but believe us if it isn't listed, guests will still expect it to be there.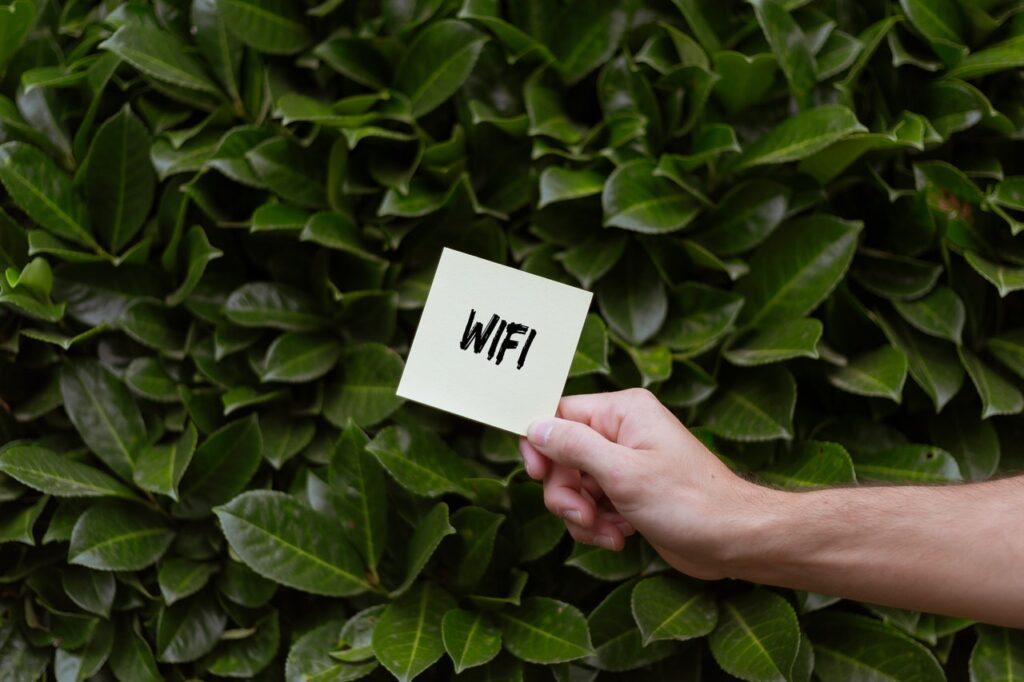 Food and Consumable Essential Products
Essentials, or essential products, are a pretty vague amenity to list, and it means different things to different people, but the general meaning is that hosts leave a few essential products. Depending on your definition, essentials could be toiletry items like wipes and toothpaste to kitchen goods like tea and coffee. 
We asked a few DPGO users what they would classify as 'essentials' and these are the answers we received:
"Soap, shampoo, towels, coffee, tea, sugar. The basics." – Gareth, Houston, Texas
"Well, I would say toiletries and things like that. So, shampoo, conditioner, and soap". – Lesley, Washington D.C, District of Columbia 
"When I think about essential goods, I think about food. So, tea, coffee, sugar, and maybe some biscuits. That sort of stuff." – Hailey, Santa Monica, Los Angeles 
"To me, that would be tea, coffee, toiletries, and kitchen stuff like salt, and pepper. If I am paying a lot, I would then expect more comprehensive essential goods like hot chocolate, olive oil, spices, and maybe fresh eggs and milk." – Lindsey, Vancouver, British Columbia 
"Laundry detergent, cleaning supplies, toiletries, kitchen basics like coffee, and maybe a box of UHT milk. If I have paid a premium rate, I would also expect a stocked minibar," – Allan, Calgary, Alberta
Hair Dryer
We're quite surprised to see this one, but hair dryers are clearly an important amenity in the North American Airbnb rental market. In terms of vacation rental amenities, hair dryers are among the top five amenities in 15 states and 8 Canadian provinces. 
Very few travelers who desperately need a hair dryer would fail to carry one themselves, but if they do, it's a nice thing to offer. Be sure not to spend too much money, because electronics that aren't tied down have the potential to go missing very easily.
It's all about balance with short-term rentals and while it's nice to have expensive vacation rental amenities, you need to be aware of the cost to replace them if they go missing.
What Other Vacation Rental Amenities Are Important to Airbnb Guests According to Guest Type?
The most popular amenities for your vacation rentals will depend on the type of guest that you typically welcome at your vacation rentals. If you operate a luxury property, you'll need to provide luxury vacation rental amenities.
No matter which type of guests you are targeting for bookings, you'll need to provide more advanced amenities than you did even five years ago, over and above the basic amenities like coffee and toilet paper. Guests expect streaming services like Netflix, a Smart TV, a coffee maker, and extra pillows.
Here are some additional luxury vacation rental amenities that guests expect:
Cable TV & Smart TVs
Iron and ironing board
Beach towels
Wine glasses
Basic gym equipment
Sleep masks
Tech amenities like spare chargers
A welcome basket with luxury toiletries
Garden furniture or fold-up chairs if your rental is by the sea
A desk – business travelers would greatly appreciate a designated workspace
Pet owners would appreciate pet-related amenities like pet bowls or beds
Adventure lovers would appreciate outdoor equipment like kayaks or canoes
Remember, the aim of the game is to wow guests and enhance guests experience with additional amenities. Show your guests that you're willing to go above and beyond to ensure they have a great experience. Then hopefully they'll leave you a fabulous review!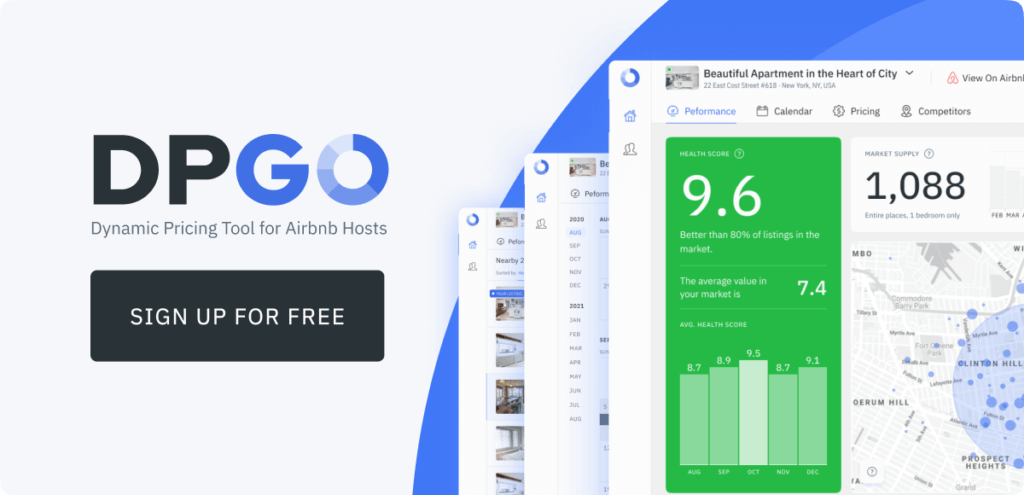 How Can DPGO Help Your Business Succeed?
We've said it once, and we'll say it again, data is how you grow your business. Making business decisions based on data is sound practice and will likely result in better performance. To use data, you'll first need access to data and this is where we come in!
We're experts in data analysis and we collect vacation rental data from every market in North America. Our users enjoy our data-driven automated dynamic pricing services, revenue management, and in-depth competitor analysis.