Knowing where to start in the world of Airbnb investment is just the first step in a very long line of steps that you're going to need to take in order to make your Airbnb rental property business a success. Airbnb investment starts with identifying the best possible Airbnb property in the best area to ensure that you make money. After all, this is the primary goal of real-estate investors all across the world.
As the old saying said, "Failing to plan is planning to fail". Without a strategy or plan behind acquiring your Airbnb investment property or properties,
According to the Britannica Dictionary, a strategy is defined as "a careful plan or method for achieving a particular goal usually over a long period." By having a strategy, you're giving yourself the best chance at success. Failing to plan is planning to fail, and an investment strategy acts as a road map. It helps guide you and ensure that your business has a clear path to follow.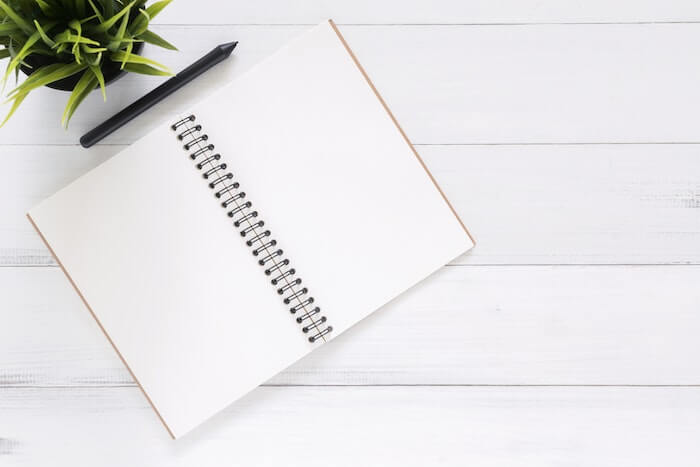 In an Airbnb rental sense, what does a 'strategy' look like? How can I start designing a strategy for my Airbnb investment? You'll need a plan for acquiring an Airbnb property because without it, even if you have the same experience that real-estate investors have, you won't know how to make your Airbnb rentals a success.
A strategy in a vacation rental sense is your plan of action for how you're going to start and operate your business. Your investment strategy should include everything from investment cost, eventual vacation rental pricing, management decisions, location research, and more.
The team at DPGO has been in the vacation rental industry for a very long time; over those years, we've developed a simple and easy-to-follow Airbnb investment strategy.
Identify a Market for Rental Properties
Finding a market for Airbnb real-estate investing in is honestly half the battle with an Airbnb business. There are plenty of tools on the market that can help you identify a profitable market, but investors can often get lost in what factors to consider. What would we recommend you look out for when identifying a profitable market?
Well, you first need to identify a target guest. If you want to target family bookings, then look at areas that families prefer in summer holiday periods, like log cabins near lakes or beach houses. The obvious drawback of these types of properties is that they are very seasonal. Very few travelers want to go to the beach in winter.
You'll also need to look at market popularity, average daily rate, occupancy rate, historical listing numbers, and day-of-the-week occupancy. All of these insights will help you identify if a market is worth investing in.
You can access all of this information and more with Markets by DPGO and it's free to use.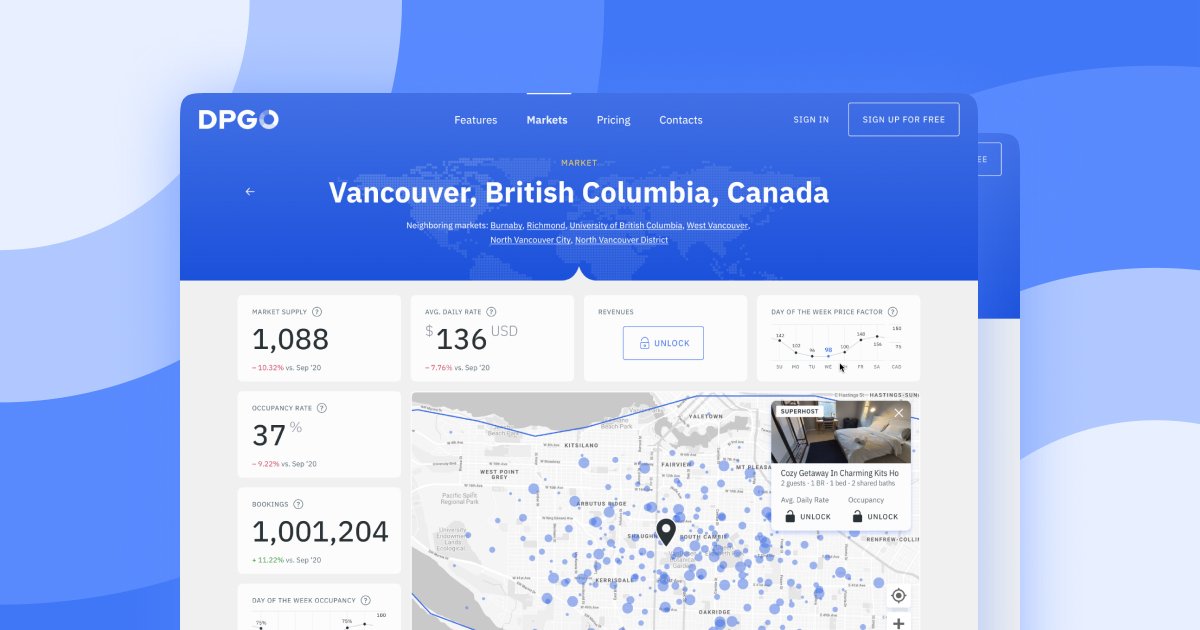 Check That Market's Rules & Regulations
When Airbnb took over the world of travel, business-minded individuals flocked to their local real estate agents to get their piece of the short-term rental craze. As a result, Forbes reported that for every 1% increase in the number of Airbnb listings there is a 0.026% increase in house prices. Because of this, local governments reacted and started putting limits on vacation rental hosts to protect residents and residential homeowners in their area.
Before you invest any amount of money, please check the local regulations. The most common type of regulation limits the minimum number of nights that guests can stay. These limits usually mandate that rental properties can only be rented on a 30-day minimum basis. Beware of these restrictions and check before you invest!
Explore Smart Management Systems
Living in the modern world is a wonderful thing. People have invented amazing technologies that can and will make your life easier, especially if you're a business owner. For vacation rental hosts, technologies like property management systems can fast become a must-have, especially if you own and run more than one property.
Guesty, HostAway, Hostfully, and iGMS are all great examples of property management software vendors and they offer a whole range of time-saving and efficiency-boosting features.
Determine Administrative Details
Before you open your vacation rental business, you'll need to set some rules for how you want your business to operate. Things like minimum stay requirements, seasonal changes, extra person fees, and operating costs must be determined before opening. These factors affect your pricing and your pricing will affect your booking rates.
You'll also need to determine how many people your listing can accommodate. As well as whether you want to allow single-night bookings and if you want to offer discounts.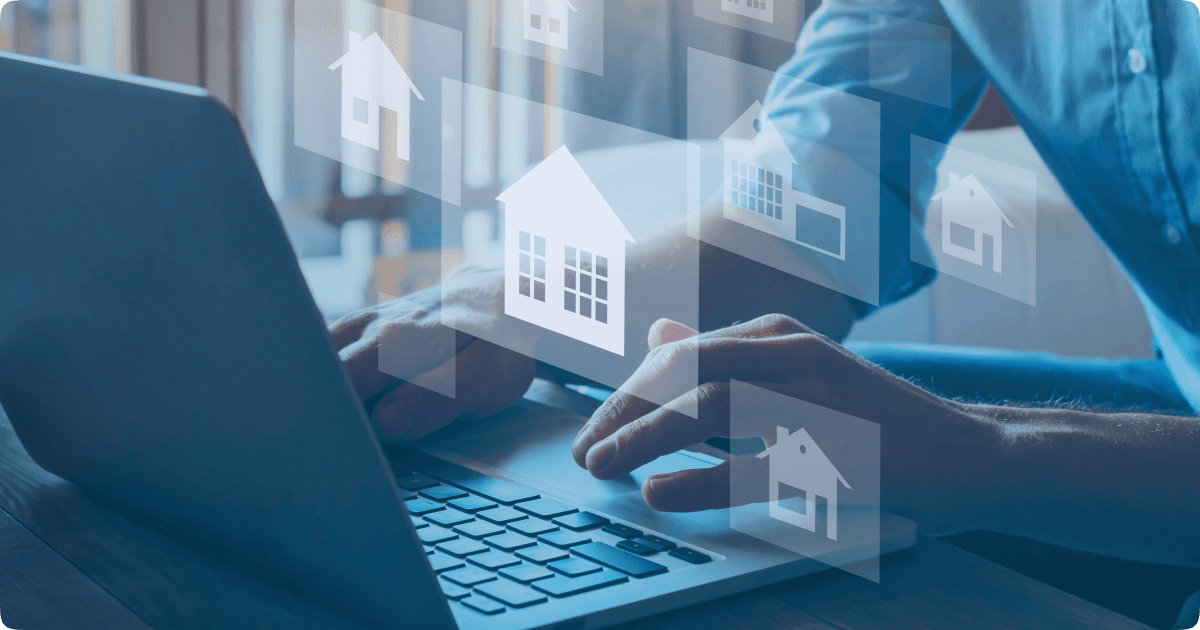 Get Started on Pricing
A big part of your Airbnb investment strategy should center on how you plan to price your listing, whether you want to offer discounts, how you want to change your pricing seasonally, whether your weekends will have a different price than your weekdays, and how much you have to charge to avoid losing money. Without these factors, you can't get your Airbnb investment off on the right foot. Your Airbnb property needs to be priced attractively enough that you allure guests to book your Airbnb rentals over your competitors.
Dynamic pricing is one of the best ways to get your Airbnb investment business off to a roaring start. If you're unsure of how to price your listing, making use of a dynamic pricing service like DPGO is your best bet. Low booking rates are often a sign of a bad pricing strategy.
By basing pricing determinations on data, you stand a better chance of winning those vital bookings. DPGO analyzes your local market in real-time and updates your prices every day to ensure that they suit the current market environment. Are prices surging? Then DPGO will adjust your prices. Are prices falling? Then DPGO will adjust your prices.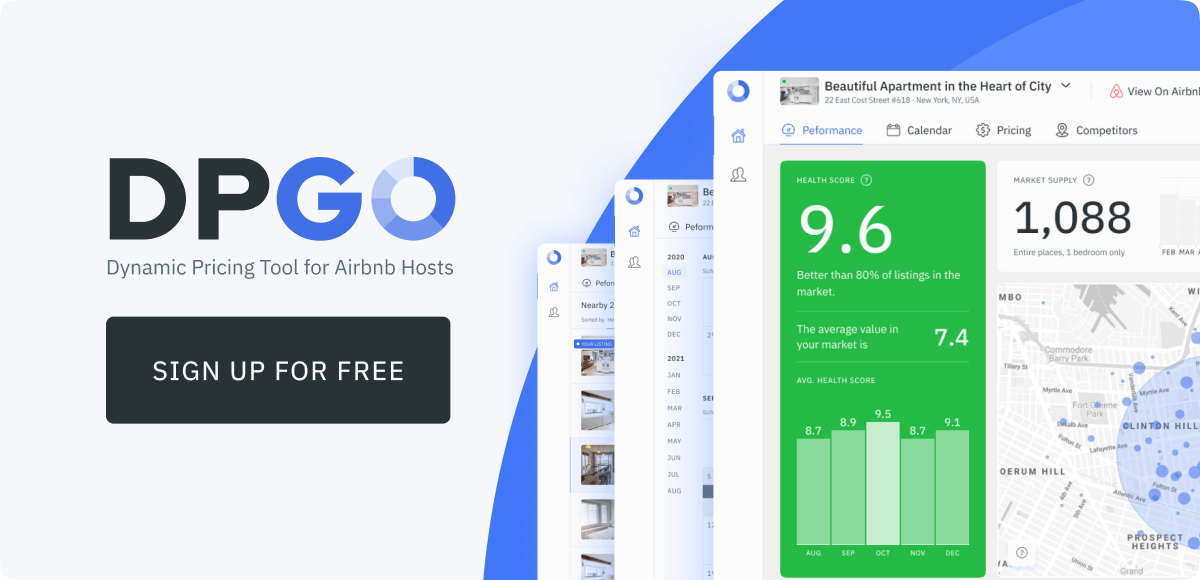 Quick Airbnb Investment Tips for Airbnb Rentals
Research Local Laws and Regulations:
Before investing, research local laws regarding short-term rentals. Some cities or countries have restrictions or require licenses.
Regularly keep updated with changing regulations, as they can impact your operations and profitability.
Location, Location, Location:
Choose properties in tourist-heavy areas or near business hubs, attractions, or transit.
Check the local competition to see what you're up against.
Calculate All Costs:
Consider not only the mortgage but also maintenance, utilities, insurance, taxes, cleaning, and any property management fees.
Factor in potential vacancies. Even popular locations might have off-seasons.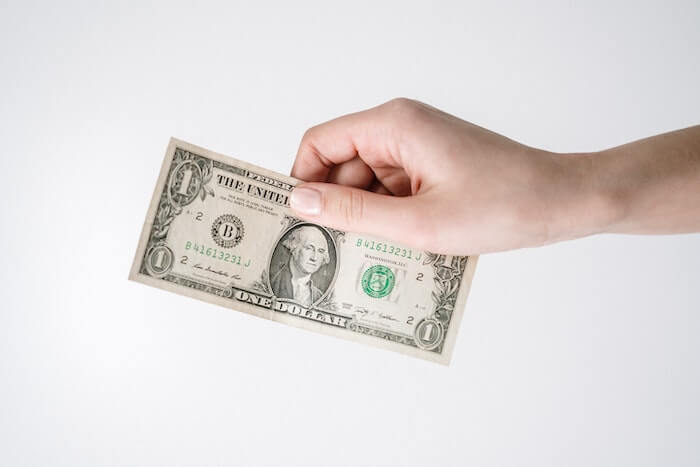 High-Quality Photos and Listings:
Your online listing is your main sales pitch. Invest in professional-quality photos and write a clear, compelling property description.
Stay Competitive:
Regularly review your pricing based on season, local events, and competitors.
Offer occasional discounts or promotions to attract bookings during slower periods.
Be a Great Host:
Positive reviews can significantly impact your booking rate. Respond promptly to inquiries, provide a clean and safe environment, and consider adding small touches like a welcome basket.
Handling negative feedback professionally can also make a big difference.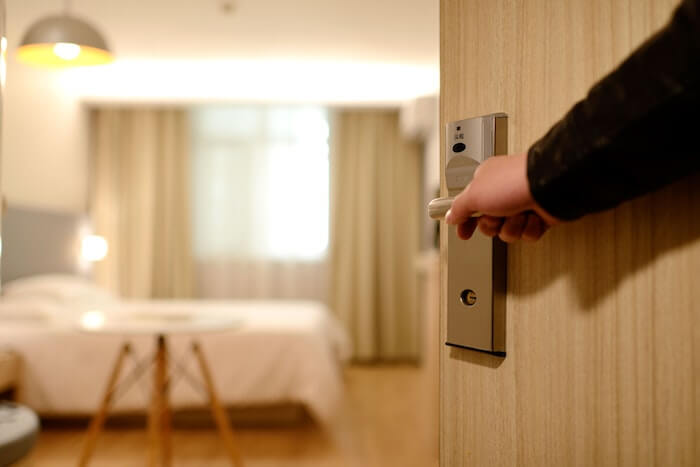 Consider Property Management:
If you're not local or don't have the time, consider hiring a property management company that specializes in short-term rentals. This can relieve a lot of the operational stress but will come at a cost.
Prepare for the Unexpected:
Save a percentage of your earnings for unforeseen maintenance or issues. This ensures you won't be financially strained if something goes wrong.
Insurance:
Ensure your property with the appropriate insurance that covers short-term rentals. Airbnb provides a host guarantee, but it's not a replacement for homeowners or renters insurance.
Diversify:
If you're looking at multiple properties, consider diversifying across different locations to mitigate the risk of localized economic downturns or regulatory changes.
Stay Updated on Market Trends:
The travel and hospitality industries can be volatile. Stay updated on trends, both globally and locally, to anticipate changes in demand. Make sure your Airbnb rental is ahead of the curve of other Airbnb rentals.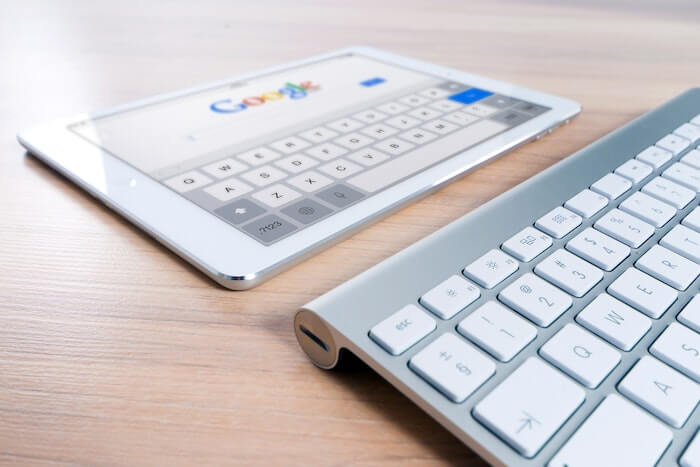 Network:
Join short-term or Airbnb rental forums and groups. Networking can help you stay informed, get advice, and even lead to collaborations or partnerships. Having friends nearby your Airbnb rentals can help run your Airbnb investment efficiently, as it creates a network of support.
Keep Records:
Detailed financial records are essential for tax purposes and to evaluate the performance of your Airbnb investment. Without these records, you won't be able to effectively access the overall performance of your Airbnb investment portfolio or Airbnb rental property.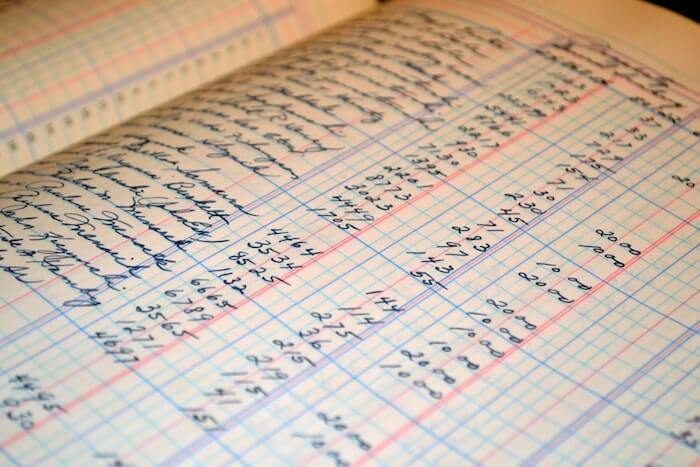 Sustainability and Eco-Friendliness:
With a growing trend towards eco-tourism, consider making your property eco-friendly. This can be a unique selling point and might even allow you to charge premium rates.
Safety:
Ensure your Airbnb investment property meets all safety standards, including smoke detectors, carbon monoxide detectors, and fire extinguishers. It's not just about compliance; it's about ensuring your guests feel safe.