The vacation rental peak season for hosts in North America is anywhere from May or June, right the way through to August and possibly September. Airbnb booking rates usually pick up around March or April, in preparation for summer.
But what should you do if March and April come, and your booking rates are still low? It's a dilemma that vacation rental hosts dread. Low booking rates mean low profits and businesses can't function with low profits.
Booking sites like Airbnb, Booking.com, and Vrbo all have their own search ranking algorithms, offers, and website design – all of which affect your booking rates. Each platform also has features that can affect booking rates like guest identity verification, Airbnb's Instant Book feature, guest communication rates, and advanced filters that show amenities like free parking and early/late check-in.
Which Metrics Should I Look At?
DPGO offers hosts so many metrics that help them optimize their listings. From daily rates to occupancy and more advanced insights like Day of the Week Pricing Factor, DPGO has developed a deep-learning, AI-based software system to collect, analyze and process data on a mass scale. We then use that data to generate optimized pricing recommendations that walk the line between being as high as possible, while still attracting actual bookings.
If you're wondering why your Airbnb booking rates are so low, you should check some of the more detailed data insights to understand how booking patterns operate in your locale.
There are three main data sets that we think you should use to ascertain how your Airbnb listing strategy could be improved. Namely, Average Lead Time, Occupancy Trend, and Bookings vs Lead Time, and you can learn more about them below…
Average Lead Time
Knowing your market's standard lead time for bookings is important for a number of reasons. It'll tell you if your local area usually sees bookings made well in advance, which means you're behind the curve if you have no bookings. It will also show if your local market gets the majority of the bookings with a very short lead time, which means you may not be as far behind as you might think.
Occupancy Trend
Our Occupancy Trend graph allows you to see a number of data insights at once. You can see your current occupancy, your occupancy in the previous year, the average market occupancy, and the monthly market occupancy. This will show you if you're above or below the market average. It'll tell you whether you have work to do, or your market is perhaps not as popular as you may have hoped.
Bookings vs Lead Time
How do your bookings compare to the lead time of those bookings? Our graph shows the relationship between your booking window and the booking's lead time.
The first thing you should do is ask yourself 'Why are my booking rates so low?'. Without understanding the cause, you can't effectively remedy the situation. By first understanding why your property is not attracting guests, you'll be able to fix what's broken in a much quicker manner.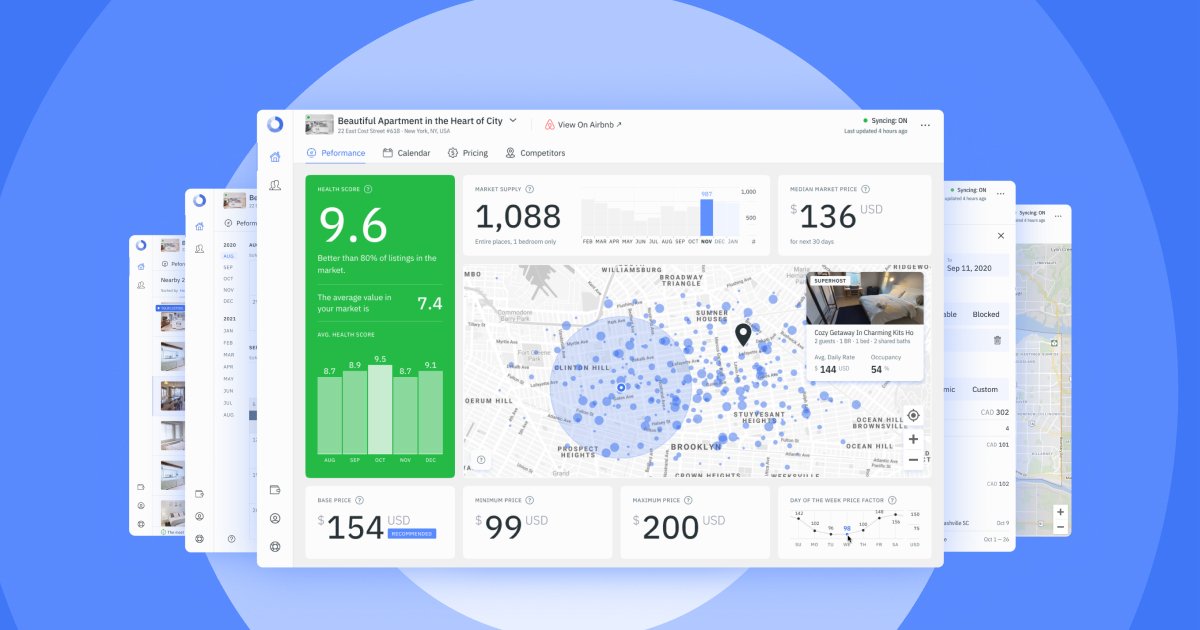 Why Are My Airbnb Booking Rates So Low?
There are a number of things that could cause low Airbnb booking rates, and most of them are pretty easy to fix.
Your Pricing 
Either your prices are too high for the kind of guests that your local area attracts, or they are too low for the guests in the area and they don't want to book your listing through fear of lower standards. By far the best way to tackle your vacation rental pricing strategy is to use a dynamic pricing service like DPGO. The best way to win bookings is with pricing that's driven by demand. Pricing without knowing how in demand your local area is means you could very easily miss the mark and lose the few available bookings.
Listing SEO
Sites like Airbnb and Vrbo work a little like Google. These platforms prioritize listings that are updated, have good reviews, and are responsive to guest queries. We know how critical response rates are, but ensuring your listing is updated is also paramount. Airbnb and similar platforms want to ensure that the listings they endorse by showing high up in the search results are of high quality. The algorithm will not show low-rated listings with slow response times and high host cancellation rates. Improve your Airbnb SEO and see the difference for yourself.
Your Images
Good images sell things. It's why advertising campaigns are so important. Your listing description could read like a poem, but if your images are low quality, you'll still get no bookings. Humans are visual beings and if you're looking for a way to implore your listing, your images are the first place you should start. If you don't have professional images of your property, get some. If you do, then bad images on your listing page are not the reason you're struggling with bookings.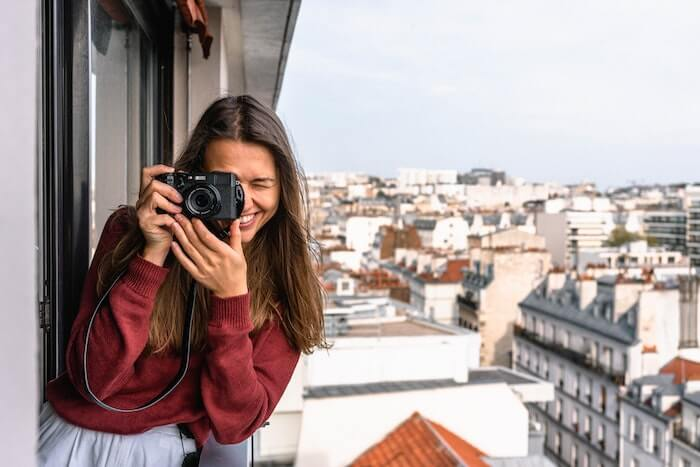 You're Targeting the Wrong Guest 
It may sound strange, but certain types of guests book in certain types of areas. Inner cities see either international tourists or business people. Outdoor adventure areas see people with dogs or families. Secluded, romantic areas see mostly couples. Accommodation in wine country sees mostly adult bookings, with a few families occasionally. Seasonal party destinations for celebrations like Spring Break such as Florida or Mexico receive more college students than most areas. It's all about knowing your market's standard guest type and catering to them better than your competitors do. Find your target guest and use that information to optimize!
Improperly Listed Amenities 
Do you live in a hot area but haven't listed that your property has air conditioning? Do you have a pool, but did not state it in your listing title or description? All of your amenities are meant to be attractive to guests and if you're not clearly stating that you have them, then what is the point?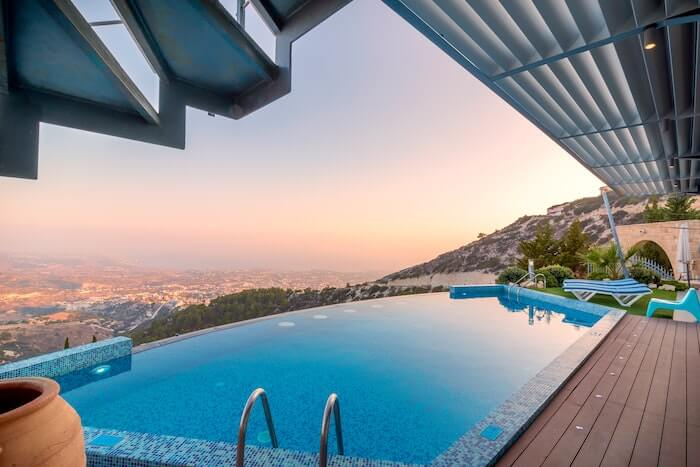 How Can I Improve My Airbnb Booking Rate?
Enable Instant Book
Airbnb invented Instant Book to give their users the ability to have their booking confirmed without having to wait for the host's approval. They set up contingencies of course, but only allowing guests to book instantly if they met the criteria stipulated by the host. And hosts have to enable Instant Book, which means the platform rewards those that have by ranking them higher in search results. By enabling Instant Book, you're showing Airbnb that you want to provide the best possible service for their users, and so, they will promote you above those who have chosen not to enable Instant Book.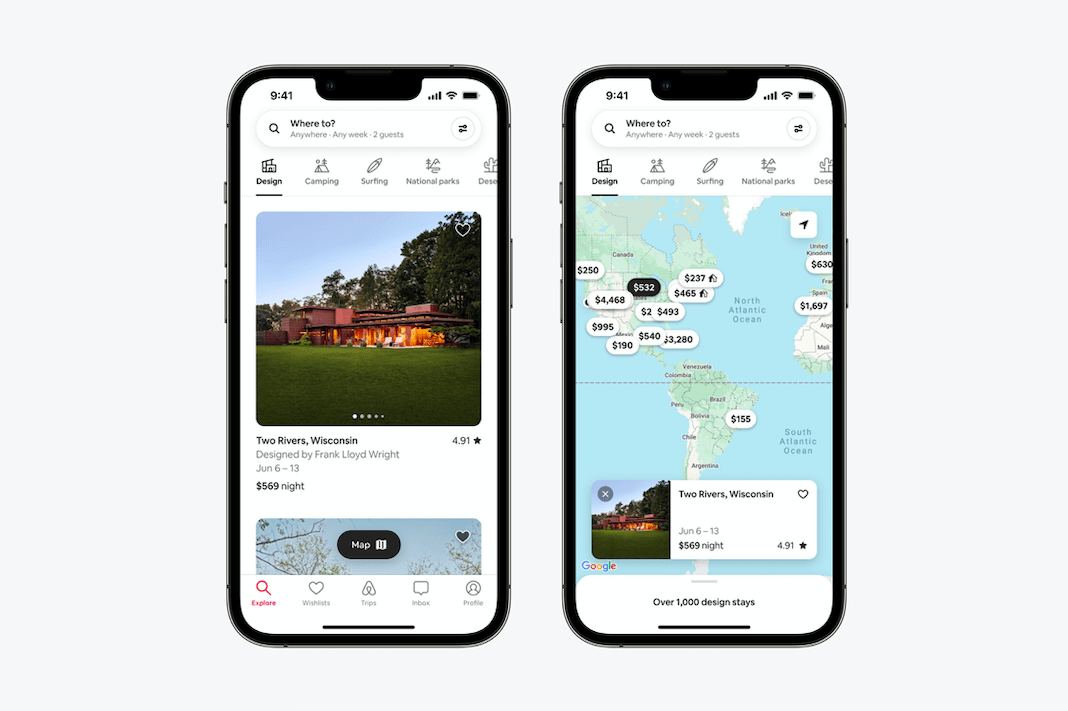 Get Professional Photography 
Making your listing look as attractive as possible is critical to securing bookings. Nobody is going to pay their hard-earned money for a listing that doesn't look good. If you can make your listing look five-star and you charge reasonable rates, you won't struggle for bookings again.
Price Dynamically 
By basing your pricing on dynamic data, you'll be able to adapt your prices to mirror the market's demands. In order to price dynamically, you'll need access to in-depth market data and insight on how to interpret it. There are a few vendors of raw Airbnb data, but services like DPGO offer the same data, paired with practical advice and automated pricing updates to ensure that you are always competitively priced.
Lower Your Minimum Night Stay Requirements
If you do not want to allow single-night bookings, then that's your choice, but if your minimum stay requirement is anything over 4 nights, you might want to consider lowering it. Instead, set a two-night minimum. You've halved your previous requirement and you still will not have to deal with single-night bookings. It's a win-win. There is no way to see who looks at your listing, and how many nights they want to stay, but to be on the safe side, try lowering your minimum stay requirement. It could be the reason why your Airbnb booking rates are so sluggish.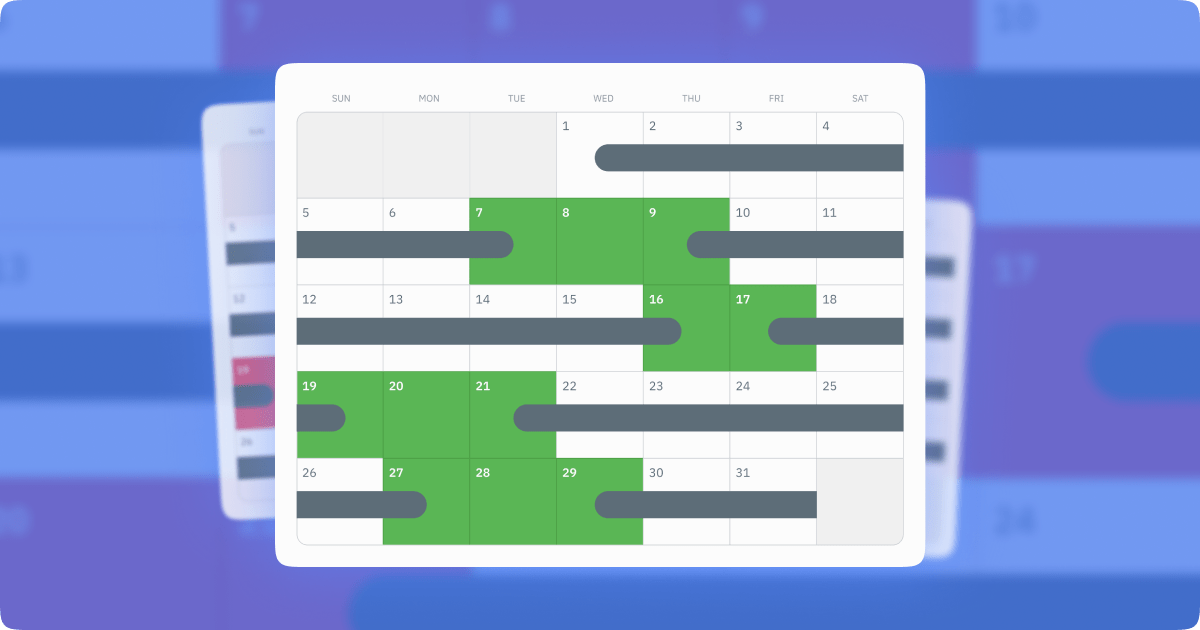 Offer Discounts
Who doesn't love a good discount? We all love feeling like we're getting a bargain, and holiday accommodations are no exception. Being willing to offer small discounts to your guests could mean the difference between securing a booking and missing out on a better offer from your competitors. If you're struggling with a sparse Airbnb calendar, offer your guests one additional night at a discounted rate. You're filling up one extra night that probably won't have been booked anyway, and earning a bit of extra income for no additional cleaning fee or Airbnb charges.
Change Your Cancellation Policy
It's tempting after the events of the past two years to stick to a Super Strict Airbnb cancellation policy. However, by now guests have started to realize how important it is to have a flexible cancellation policy. You might not realize it, but in trying to stop yourself from losing money by setting a strict cancellation policy, you might be chasing away potential bookings. Your inflexibility might be one of the reasons that your Airbnb booking rates are so slow, even coming into peak season.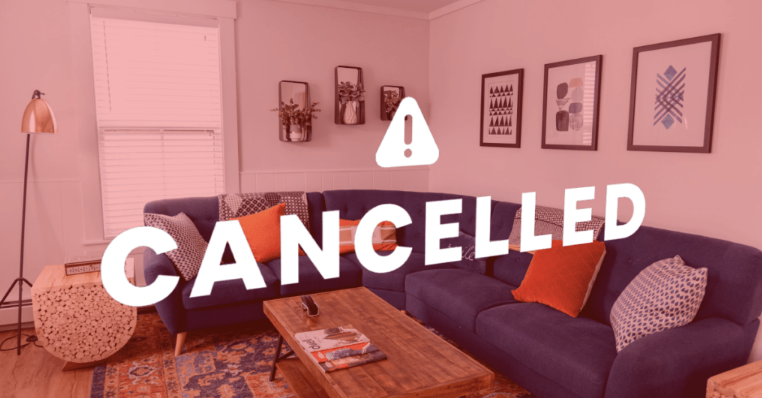 Don't Cancel Bookings
As we've said before, Airbnb is massively concerned with the user, in their case, the guest. They want their users to have the best experience possible, and pushing them towards hosts with high cancellation rates would not be a smart business decision. Instead, Airbnb will rather steer guests to listings run by hosts with very low cancellation rates. This offers a more certain route for a better experience for the guest.
Having to cancel a booking is never ideal, but not always possible to avoid. Just try to ensure that you only cancel bookings in a proper emergency, and never more than once a year.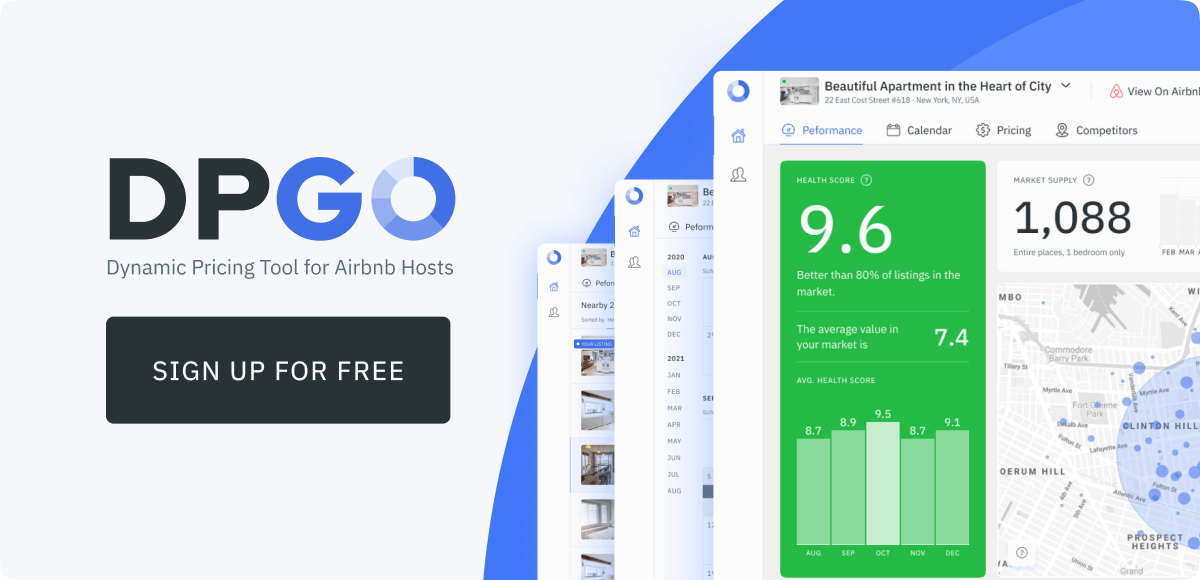 Do These Also Apply to Other Booking Sites?
While most hosts agree that Airbnb search results are the most advanced, the likes of Booking.com and Vrbo offer hosts greater opportunities to get the same dates for the same property booked. However, there is a risk of double bookings if you're not very alert with calendar management or if you're not making use of a property-management system.
Double bookings are a serious issue and can get you penalized by your chosen listing sites. Increasing your Airbnb bookings doesn't mean you can't also aim to increase your Booking.com, Vrbo, and bookings from other booking sites. Listing on only one OTA does not save money, it just lowers the possibility of achieving more bookings.
Generally speaking, all of the above improvements will help you achieve more bookings on different sites as well as Airbnb. More and more guests have accounts on different short-term rental platforms in order to score themselves the best deal possible. Keep these booking sites in mind when trying to understand where potential guests choose to book their holiday accommodation.
In Conclusion
If you'd like to explore how effective the world of dynamic pricing can be, click on the banner above and register for a free 30-day DPGO account. We would never expect people to pay for something that they haven't experienced, which is why we want you to try our services for 30 days and see the difference for yourself!