Ever since the introduction of Airbnb Plus in 2018, hosts have been left wondering: which is better out of Airbnb Plus and Airbnb Superhost? General Airbnb hosts can, and still do, make a healthy profit on Airbnb and make up the vast majority of the hosting community. For those hosts that want to elevate their offering further, Airbnb designed two paths for them: Plus and Superhost.
In this post, we'll dive into the details of both, and their respective pros and cons to try to bring you a little bit closer to deciding which option is better for your Airbnb business success.
Airbnb Plus
What is Airbnb Plus?
Launched in 2018, Airbnb Plus is Airbnb's way to offer its users an elevated hospitality experience. Plus properties are differentiated from general Airbnb listings because they are seen as being on par with top global hotels, in terms of location, styling, and amenities. 
Airbnb Plus is currently only offered in larger metropolitan cities like London, Los Angeles, and Paris. That number is increasing and soon, Plus will be all over the world offering "all the comforts of home, plus more."
How Do I Become an Plus Host?
Airbnb Plus is a curated program. Hosts can either be invited to join Plus or they can apply themselves. Prospective hosts need to pay a non-refundable amount of $149 for the application process, which does not guarantee acceptance into the Airbnb Plus program.
There are certain requirements that prospective Airbnb Plus hosts must meet before they can be considered for the program. These include:
The host's average rating needs to be 4.8 or higher.
A host needs to have accepted 95% of booking requests for their listing over the past year. 
The host cannot have canceled any bookings over the past year (except in extenuating circumstances which may need to be proved. 
If a host meets this requirement, the property is then taken to the next stage where the property features will be assessed. The adjudicating panel usually looks for the following things, although Airbnb does not release their exact criteria:
Consistent design aesthetic and style throughout the property.
Plus properties must be well-maintained: clean, tidy and everything must be in working order.
Plus rentals need to be equipped with a range of amenities like a guest would have in the own home, namely:
A kitchen stocked with cooking and dining utensils
A bathroom with toiletry items and towels
Other electronics: a safe, hairdryer, and microwave
A Smart TV
Airbnb Plus Benefits
Depending on whether you're sitting on the guest side of the equation or the host side, the benefits will vary. 
For guests, Plus offers an assurance of a listing's quality. Guests that book through Airbnb Plus know that their accommodation will all have met the same high standards. Airbnb Plus saves this type of guest time by not requiring them to page through thousands of listings to find one that meets their high expectations. Guests that book through Plus are supported by a premium support team, meaning their queries are attended to faster by Airbnb. As Plus requires an almost perfect guest-acceptance record, guests do not need to wait as long for their booking to be confirmed. 
For hosts, the benefits of Plus are primarily financial. Due to their Airbnb status, these hosts will be able to charge more per night. According to iGMS, Plus hosts earn an average of $250 per night, which is considerably higher than normal hosts (depending on the area, of course). Airbnb Plus hosts' competitor pool is considerably lower as there are far fewer Plus properties than there are normal Airbnb properties. 
Benefits & Drawbacks of Airbnb Plus
Let's get into the pros and cons of being a Plus host a little more. There is really only one drawback to Airbnb Plus and it's that you have to list on Airbnb exclusively. Airbnb wants to make sure that they offer their users the best and so a non-compete agreement is standard practice for situations like this. 
The benefits of Airbnb Plus are extensive. These benefits include:
More listing views (According to VR365.com, Airbnb Plus properties get over 7 times more views than normal Airbnb listings).
70% more nights booked (Again, according to VR365.com).
A special property listing page design and layout.
Access to priority Airbnb Support. 
An immersive home tour to help guests visualize your property.
Airbnb Superhost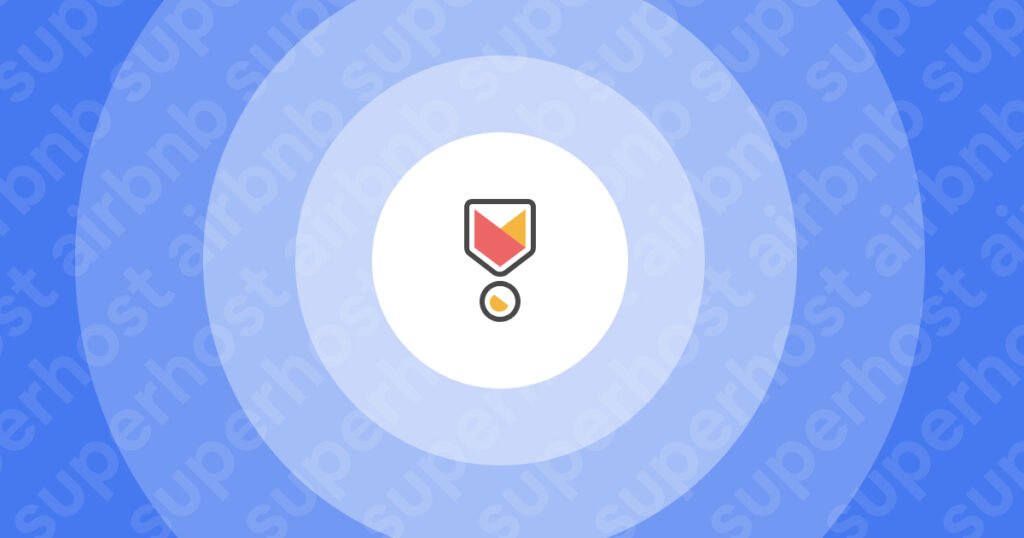 What is an Airbnb Superhost?
Airbnb Superhost status is similar to Airbnb Plus in that it offers Airbnb users a certain guarantee of quality. Unlike Airbnb Plus, Airbnb Superhost status is open to every host and you don't need to apply. 
How Do I Become an Airbnb Superhost?
Every host who can attain the following criteria over the last 12 months is eligible for Superhost status:
Hosts must have maintained a response rate of 90% or higher.
A host must have a cancellation rate of lower than 1%.
Hosts must have an overall rating of 4.8 or higher.
Hosts must have completed at least 10 trips OR completed 3 reservations that total at least 100 nights.
According to Airbnb – "Quarterly assessments begin on January 1st, April 1st, July 1st, and October 1st, every year. We'll notify you of your Superhost status at the end of each assessment period—which usually finishes 5 days after the assessment begins. Only primary hosts are eligible to attain Superhost status."
You can track your progress via the Superhost section of your Airbnb hosting dashboard. 
Benefits & Drawbacks of Superhost Status
The good news is that there aren't any drawbacks to being a Superhost on Airbnb! And there is no bad news, so that's encouraging. The benefits of a Superhost are as follows:
Higher-income – Superhost properties get more bookings.
Higher ranking in Airbnb search results.
Superhost status justifies higher prices.
Superhosts earn more when they refer friends to join Airbnb as hosts.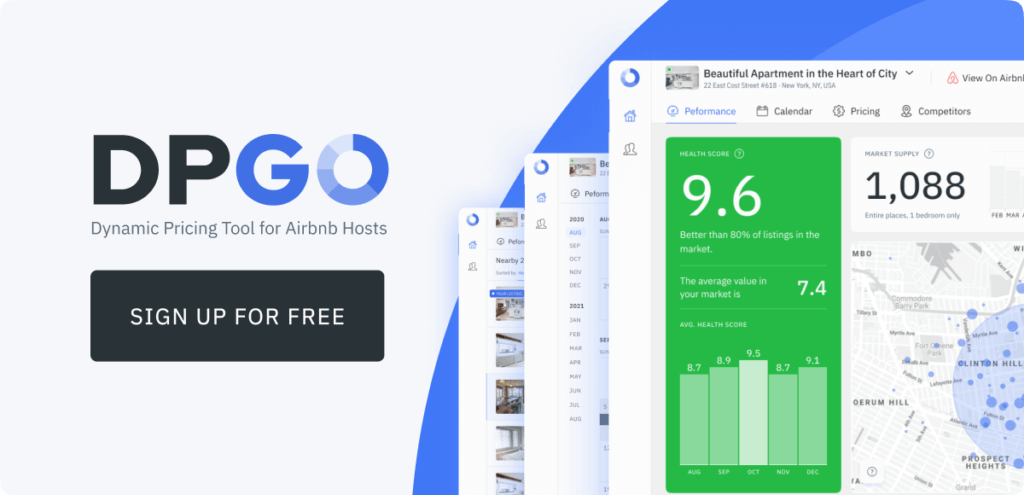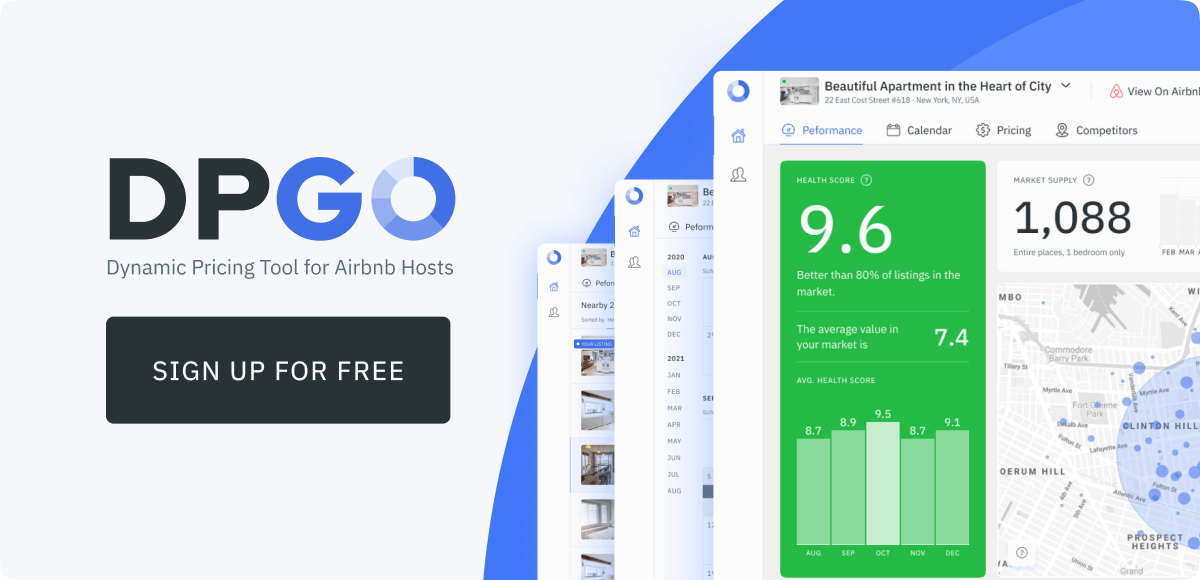 So, Which is Better?
Well, purely comparing Plus and Superhost status can be a little complex. One is more attainable than the other. But both are seen as an added value to Airbnb hosts. 
For hosts that can, we advise going to Airbnb Plus if your property is located in applicable areas and your design standards are where they need to be in relation to Airbnb's expectations. 
Every Airbnb host should be aiming for Superhost status. Why wouldn't you? Airbnb users are more likely to trust you and book your property if you have that extra level of reassurance.
How Can DPGO Help You?
Whether you're listing on Plus, you're a Superhost, or just a general Airbnb host, you can benefit from dynamic pricing. We use in-depth market data to find the optimal price for your listing in that given short-term rental market environment. We then automatically update your prices once per day to keep you competitive. 
To sign up for your free 30-day DPGO trial, visit our website https://www.dpgo.com/app/en/account/register/. If you have any questions or queries, please feel free to contact a member of our Support Team and we will get back to you! You can email support@dpgo.com or join the Help Chat on our website.
If you want a roadmap to success, check out our guide on 6 Ways to Airbnb Success.