Everyone in the short-term rental industry knows that February is a bit of a slump month. The peak season is long over and Christmas and New Year bookings have finished and people are trying to save money after their expensive festive season. But there is some serious news coming out of Sarasota, Florida this month! 
Sarasota has not only overtaken Miami-Dade in the battle of the average Florida Airbnb occupancy rates. But it has overtaken every other Airbnb short-term rental location in the United States! 
You read it right – Sarasota, Florida is the county with the highest occupancy rate out of every county in the United States! What an achievement! The area's occupancy rate from mid-February to mid-March is a whopping 84%. That is a full 24% higher than that of Miami-Dade and 39% higher than Los Angeles. 
Interestingly, most hosts in Sarasota (38%) have a minimum night stay requirement of between 7 and 29 days. Compare that with the 2-night minimum stay in Maricopa and the 1-night stay in Miami-Dade! This shows that Sarasota hosts are clearly making the most of the longer-term rental trend! This trend is featured on our list of forecasted Airbnb trends for 2021. 
The average daily rate in Sarasota is not doing too badly either with $180 per night. Again Sarasota beats Miami-Dade with $152, Los Angeles with $120, and Maricopa with $175. Just for information purposes, the highest average daily rate in the United States was Pitkin, Colorado with $651.
Do You Want More Market Insights From Sarasota and More?
At the end of 2020, we debuted our Markets feature which allowed non-DPGO users to access select data-driven insights about any market covered by DPGO. We're happy to report that it has been a huge success! We've helped thousands of people access data-driven insights from their local markets. 
However, there are a few insights that we reserve solely for our users and honestly, we think it's high time that you join us! Not only do we share all of our insights with our users, but we also offer a range of pricing strategies that fit seamlessly into your STR business goals. We also offer you the option to design your pricing strategy completely on your own, from Base Price all the way up to discounts and when to offer them. We're offering all of our users the opportunity to try DPGO for 30-days for absolutely nothing! Click here to start a free 30-day trial of DPGO!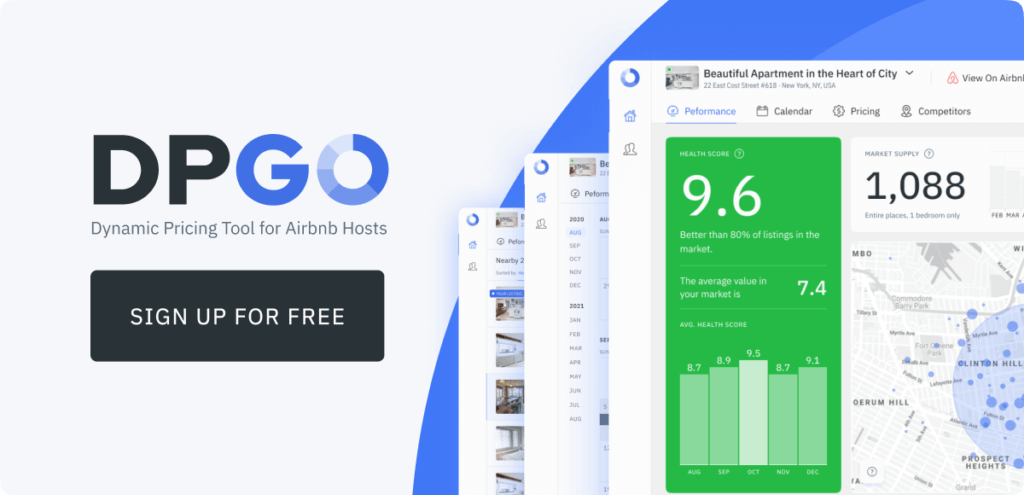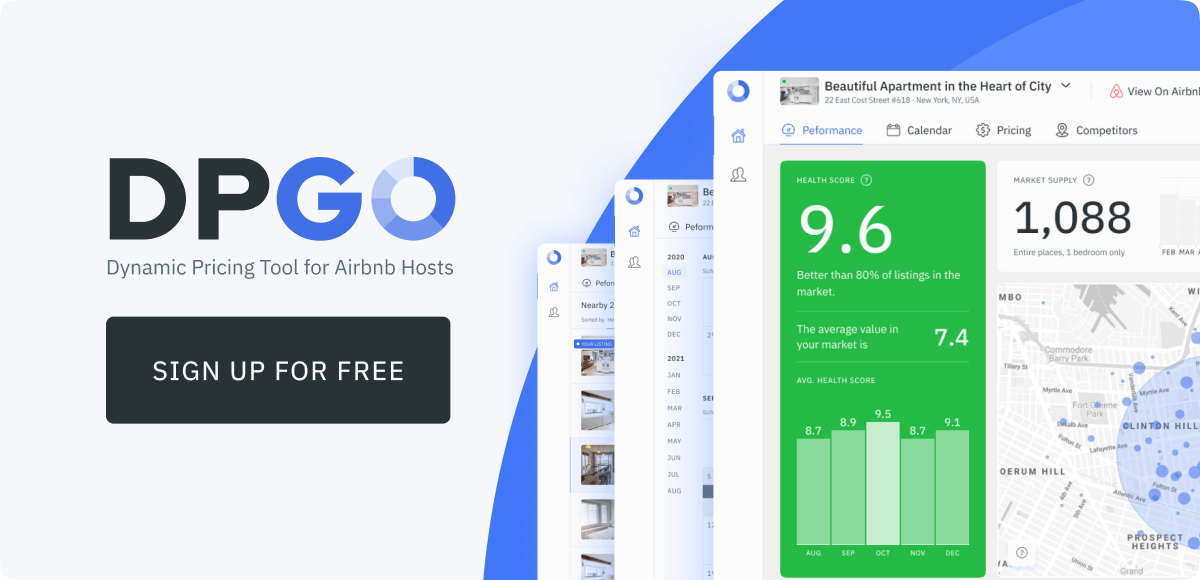 Did you know that Airbnb recently revealed that new hosts who accepted their first booking after the outbreak of the COVID-19 pandemic have since collectively made $1 Billion? Read more here! If you want to increase your access to knowledgeable Airbnb content, subscribe to our newsletter in the sign-up box on the right-hand side of this page!