Airbnb analytics is one of the most critical weapons in any vacation rental host's arsenal. As we head into a promising year of property investment, we wanted to outline some of the most essential Airbnb analytics to consider when investing in a new property. 
According to MatthewWoodward.co.uk, in 2022 Airbnb had 150 million worldwide users who have collectively booked over one billion stays. Airbnb operates in over 100,000 cities worldwide and six guests check into an Airbnb somewhere in the world every single second. 
With Airbnb growing every day, it's important to be able to take a step back and assess whether your listing is performing or not. With the metrics we've listed below, you'll be able to change how you operate and boost your performance. 
According to the latest stats, the average Airbnb host earns $13,800 annually. This covers every rental type in every area across the globe. Airbnb's current valuation is over $13 billion and it controls roughly 20% of the overall vacation rental industry. 
It's the new year and 2023 is going to be the year of vacation rental growth. If we were just starting out in the industry, we'd pay special attention to these metrics if we wanted to boost our success in 2023! 
Which Airbnb Analytics Will Help Me the Most?
Below, we've rounded up a few analytics that we think are critical for the successful running of a vacation rental business. And by the way, all of these insights are available for free on Markets by DPGO. We love data and we love being able to help fellow vacation rental hosts make their businesses a success. 
The Area Map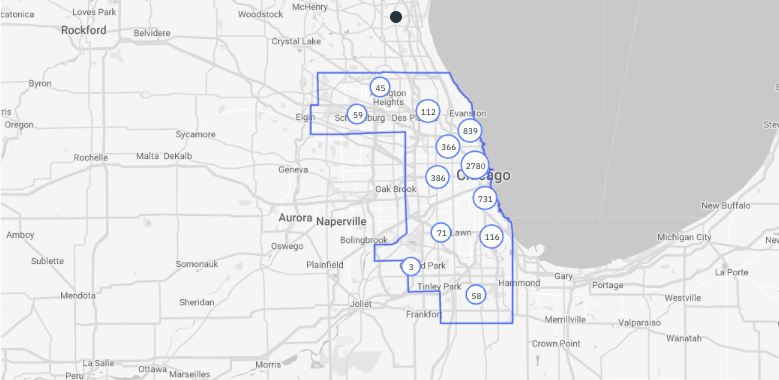 The area map will show you exactly where the other listings in your area are located. The more listings concentrated in one place, the more popular that area will be. And while we don't always recommend buying where everyone else is, you should certainly be looking for properties in areas that are popular with international tourists and local visitors.

Market Supply
Market supply shows you how many listings are currently active in your target area. This figure changes often as hosts bring their listings online and offline according to the season and whether or not they are renovating ot staying in their property personally.
Average Daily Rate
The ADR (Average Daily Rate) shows an average of how much the properties in your target area are charging per night. This is calculated by averaging prices from confirmed bookings in your target market over the next 30 days. The ADR changes often and can be radically different in different seasons. 
Day of the Week Price Factor 
We love our Day of the Week Price Factor index because it helps hosts understand the sorts of bookings that they'll be getting if they operate in that target location. Most markets see an increase in bookings for Friday and Saturday nights which explains the higher prices. The cheapest nights are usually Tuesday and Wednesday.
Minimum Night Stay 
The Minimum Night Stay index is really great in terms of Airbnb analytics because it shows two things at once. It can show you what the most popular minimum stay requirements are. It can also give you insight into whether or not there are government-enforced minimum stay requirements. If the market has "30+ days" as the most popular stay requirement, then it could mean short-term rentals are prohibited in the area.