After all the work to get to this point, it would be a tragedy to fill your new listing with horrible Airbnb furniture. It's not an easy thing to get a short-term rental property ready for the market, and it isn't cheap either! 
The name of the game is to make your listing as attractive as possible to your target market. We know a thing or two about vacation rental listings and the Airbnb furniture that you should include in them! We thought it would be helpful to go through a house room by room to create an Airbnb furnishing list of all of the most important things that you need to ensure are perfect!
The DPGO Guide to Airbnb Furniture
Kitchen
We said it in our previous post about rental renovation, but vacation rentals don't have to feature the same amenities as a residential home. This is simply because vacation rental guests want and need different things from a property than a family that lives in the property full time. 
Coffee Machines are massively important. According to Statista, in the year 2020/2021, the world consumed 166.63 million 60kg bags of coffee. That's an increase in the 164 million bags consumed in 2018/2019. Coffee is a big deal to most people, and a high-quality coffee machine is a fast way to get your guests in a great mood! Invest in something upmarket like a Keurig or a Nespresso. If your target guests are business travelers, you may also want to grab a French press from Target, just for an extra splash of sophistication.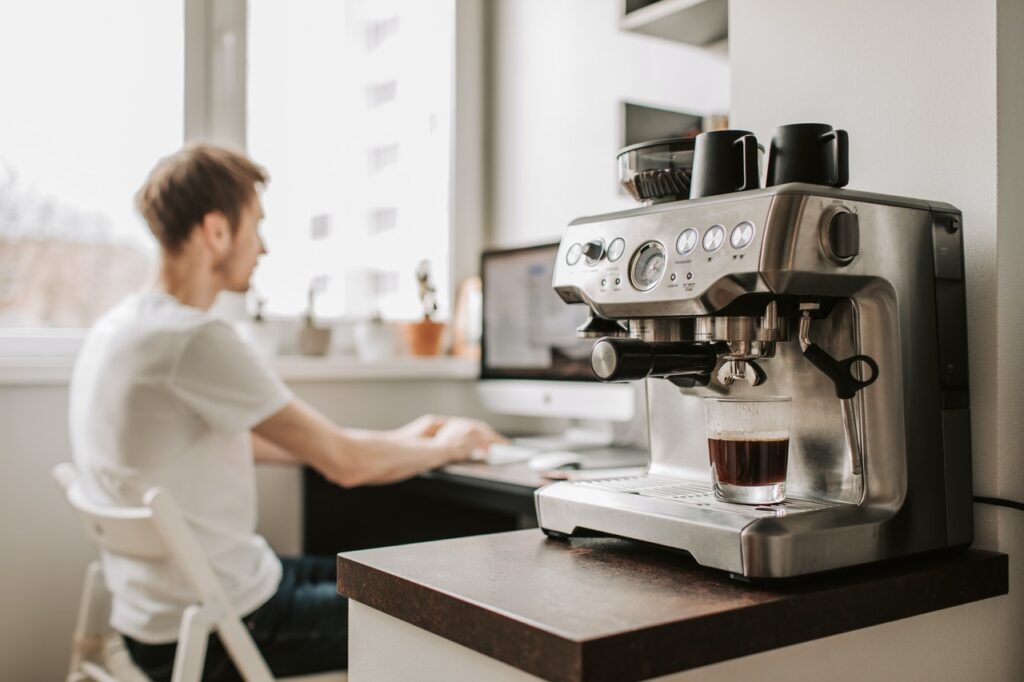 Fridge. I think we can all agree that kitchens with small fridges look sort of strange – like the room is incomplete somehow. Instead of one extra-large fridge – which will go mostly unused – opt for a single-door fridge freezer, and perhaps even a wine fridge too! A fridge is one of the most critical pieces of Airbnb furniture, not for usage, but simply for the look, it lends to your kitchen. 
Bedroom
Bedrooms are such a key part of the vacation rental experience. They should be warm and welcoming and tailored to your target guests. What are the most important aspects of a bedroom and what Airbnb furniture do you need to focus on?
Mattresses are so important in a short-term rental property. It doesn't matter who your target guest is, the quality of your mattress matters. We know that mattresses are a hugely personal decision and you can't always please everyone, but a medium-firm mattress from a quality brand is a great start. Remember to also pick up a few mattress protectors – these are a life-saver and they'll ensure your mattress stays stain-free and looking like new!
Pillows are also so critical if you want your guests to sleep well. As a general rule for Airbnb furniture, variety is key. For each bed, we would recommend two types of pillows for each side. Most hosts that we've spoken to have spare pillows in their listings, just in case. Maybe opt to have one very fluffy pillow and one thinner, slightly firmer pillow so you please the majority of your guests. 
Ensuring your guests are well-rested is a pretty great way to guarantee a five-star review!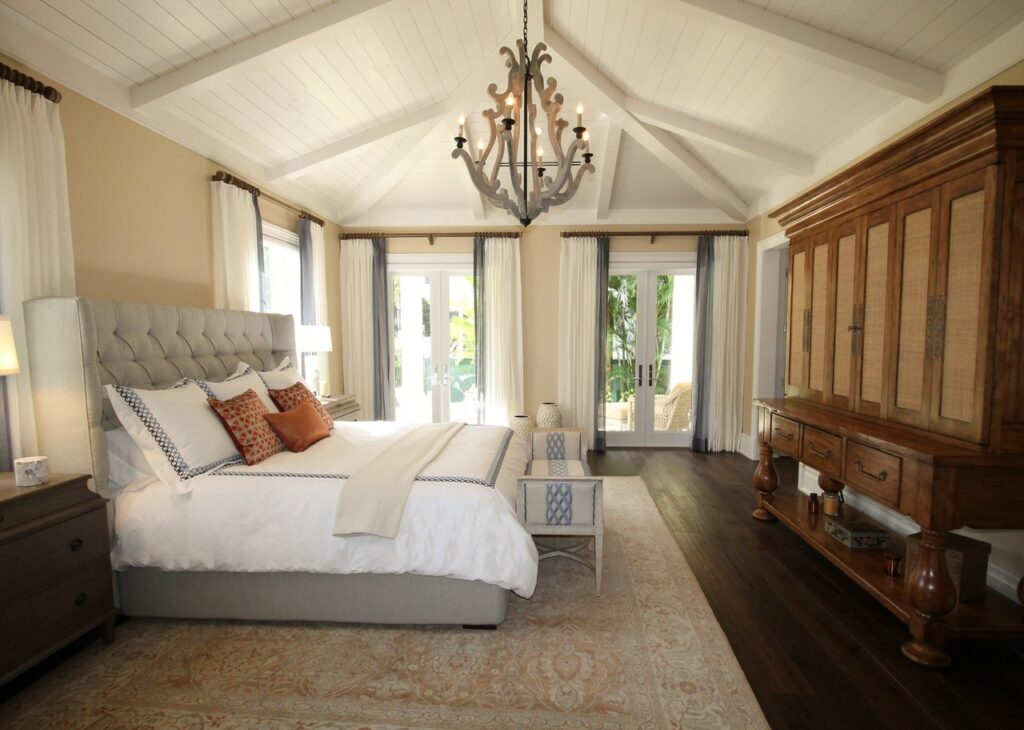 Living Room
The living room is probably where your guests will spend most of their time in the house (this is situationally dependent, of course). Your living room should be spacious enough to allow your maximum number of guests to fit comfortably. There is no use in a living room that accommodates three people when your listing is advertised for six. 
Televisions are important to people. While hosts might prefer that their guests get out of the house and explore the surrounding community, the truth is that most travelers still enjoy having a TV in their rented accommodation. Some hosts opt not to put a TV in their bedrooms, which is totally up to them. However, we think the vast majority of people have a TV in their bedrooms and they might expect it from their vacation accommodation. You can pick up a reasonably sized TV on Amazon for as little as $120.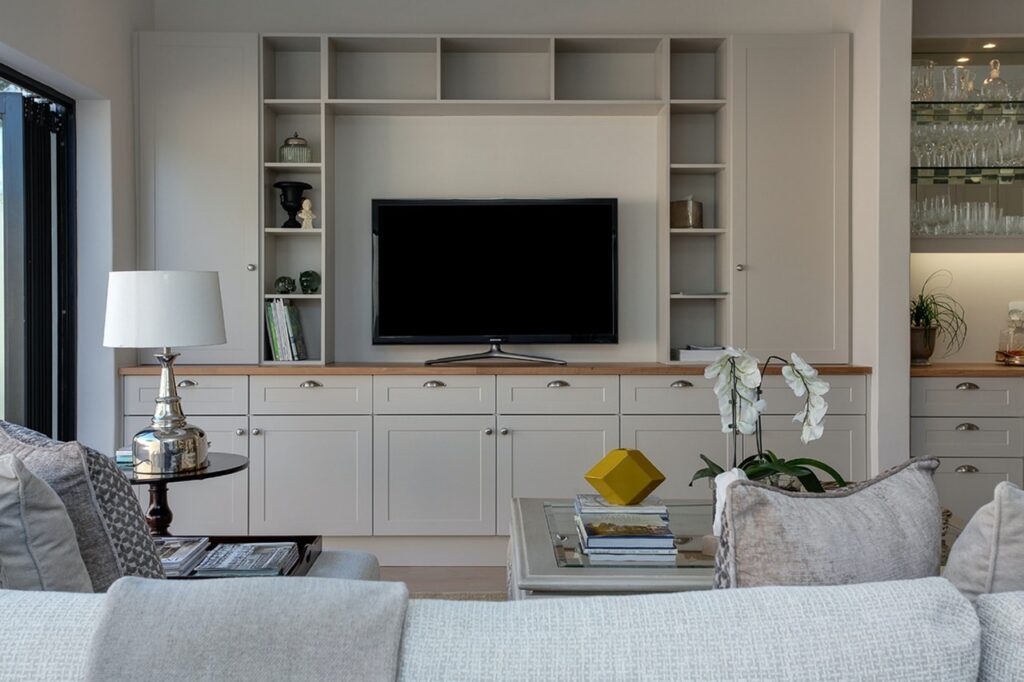 Couches matter, more than you might think. As we said above, you need to ensure that your living room couch configuration can accommodate the same number of guests that your listing advertises. Of course, you don't need to go over the top, and if your listing can accommodate 18 people, try to find a lounge set that can seat as many as possible.
General Advice for Purchasing Airbnb Furniture
Hard-wood furniture is a much better option than budget brands like Target or IKEA. It might be tempting to opt for the budget brands but we can assure you that you'll need to replace them within two years, especially when you're using the items in a short-term rental context. 
Tables, chairs, closets, drawers, and dressers get a lot of use when placed in a vacation rental home and hard-wood pieces are sturdier. You don't need to buy these items new, you can pick up great secondhand hard-wood furniture at garage sales and thrift shops. They might need a little work, like light sanding, but it shouldn't take too long and the financial rewards are worth it!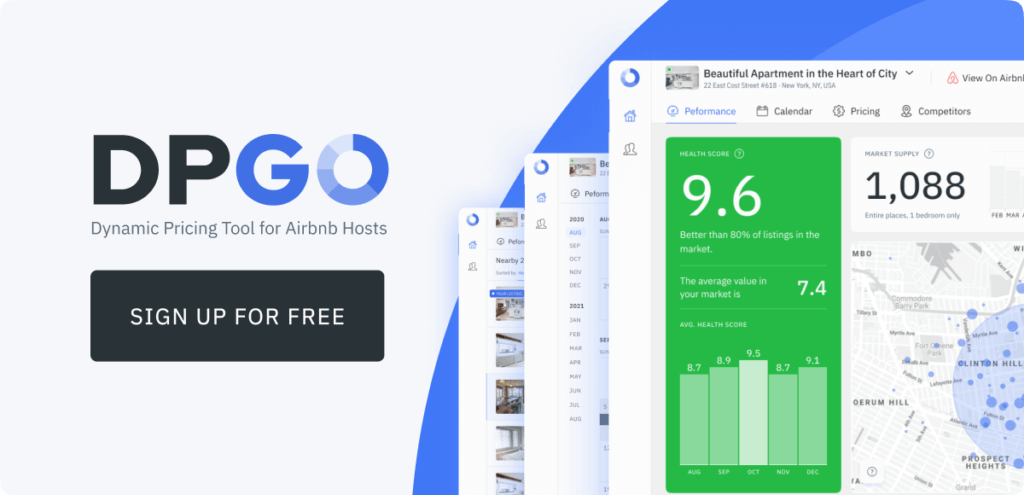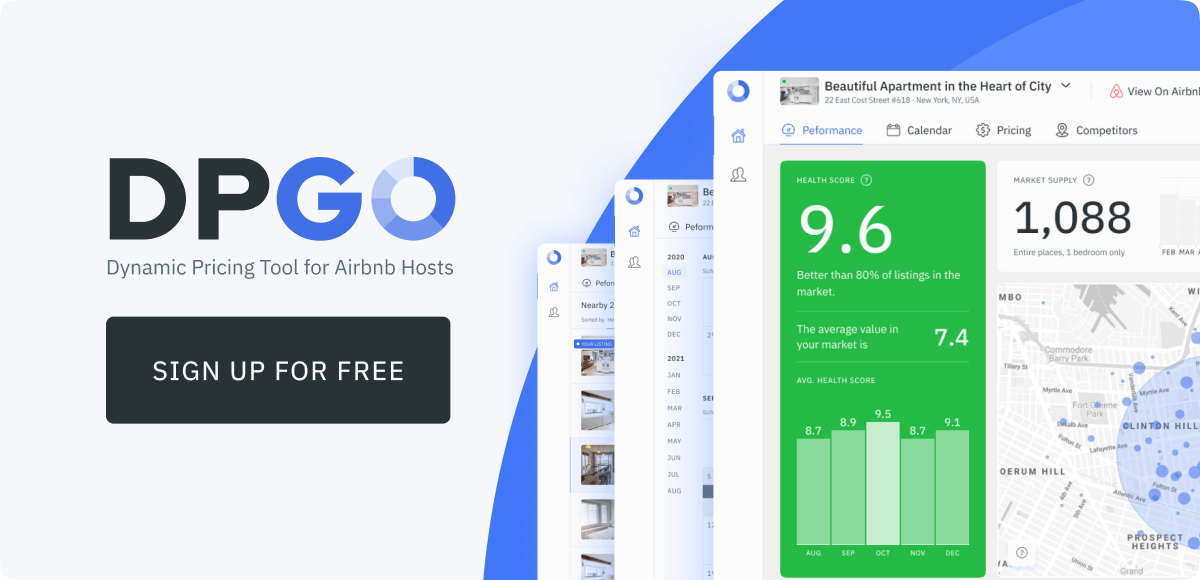 How Can DPGO Help?
Once you've renovated, furnished, and launched your short-term listing on the platform of your choice, DPGO can help you earn the highest prices for your listing in any market environment. Our revenue management and dynamic pricing engine ensures that your pricing is competitive 24/7, 356. With advanced data collection and processing capabilities, our AI-driven software is able to analyze billions of data points including booking surges, currency exchange rates, flight data, world news, and weather considerations. 
To get started with DPGO, click on the banner above!