We live in an age where you can find and buy almost anything on the internet! As a result, STR really should get their hands on these must-have products if they want to make their lives as easy as pie!
Here's a quick look at our Top 12 products for Airbnb plus other STR hosts:
Robot Vacuum Cleaner
We've done loads of research on this and found that the majority of hosts would opt not to put a robot vacuum cleaner in their Airbnb listings. But, sadly, we think that they are wrong because these machines are so advanced and so easy to use that it's hard to imagine not needing one! So, grab this one from Amazon, program it to clean only the kitchen, and give your guests the highest level of in-home cleaning convenience.
DPGO Favorite Must-Have Products: Amazon Echo Dot
The Echo Dot from Amazon is a great invention by the tech and commerce giant! We think every Airbnb listing needs an Echo Dot or two. It's one of our favorite must-have products! The convenience it offers is unmatched. Program it to turn lights on and off, play music, and even deliver messages. Set reminders for your guests to check out on time and further optimize the operations of your STR property.
DPGO Favorite Must-Have Product: Keurig Coffee Maker
Coffee makes the world go round and it really is that simple. The vast majority of people drink coffee so it makes perfect sense to buy a high-quality coffee machine to satisfy your guests' caffeine cravings. Keurigs are arguably the most popular coffee machines in North America, and they have so many options to suit so many different budgets and interior styles! Here's our favorite:
Starbucks Coffee K-Cups
If you've got a coffee machine, buying Starbucks coffee to use with it seems like a logical step. Because this affordable variety pack features all of the Starbucks favorites, we think it's a great buy! So, leave one of each flavor in your listing per booking and relax in the knowledge that your guests will be caffeinated and happy! But remember, you can't have a Keurig without K-Cups, so why not choose the best for your guests?
AirWick Air Freshener Plug-Ins
Bad smells are unavoidable in any type of property – rental or otherwise. We love these AirWick plug-in air fresheners so much that they're high up on our list of favorite must-have products! Not only do they blend into any home perfectly, but they also release fragrances consistently throughout the day. They leave your Airbnb smelling like a summer meadow. So, no matter the season, your Airbnb will smell wonderful. These AirWick air fresheners come in a variety of scents, we are just particularly partial to the Fresh Linen scent. Be aware, that there are allergens in these oil-based diffusers so be sure to read up on them before buying!
Shoe Rack
Protect your floors and get yourself a shoe rack! Encourage your guests to take off their shoes by leaving a shoe rack at the entrance. You can even leave a little sign asking that guests remove their shoes because replacing carpets is an expense that nobody needs. So by giving them somewhere to place their shoes that's neat and out of the way, guests will naturally adopt your house rules and you'll have pristine floors for longer! Dirty carpets are never a good look so we think it's best to avoid them…
Wood Furniture Repair Kit
This one is more of a host staple than one that guests can use, but we think that it's a really important item to keep in your repair kit! Wooden furniture is insanely popular because it's usually cheaper, easier to fix and it blends into most design styles. As a result, this wooden furniture repair kit is perfect for fixing small instances of damage like scuff marks, scratches, dents, and more. Make sure you have a really detailed look around your property once every month or so (if possible) and touch up any issues that you can spot on your wooden furniture.
Mrs. Stewarts Liquid Bluing
This is another one aimed at hosts more than guests, but Mrs. Stewarts Liquid Bluing is a weapon that should feature in every host's arsenal. Bleaching laundry is a weekly challenge for Airbnb hosts, but what are you supposed to do when your linens take on that slightly yellow color? So, that's where Mrs. Stewarts Liquid Bluing comes in. As a result, by adding a splash of blue, the yellow in your linens will be neutralized and you'll be left with a sparkling white wash load!
DPGO Favorite Must-Have Products: Make-Up Remover Towels
Every host knows the struggle of make-up-stained towels and pillowcases, so we found a solution! Nothing ever seems to shift make-up stains on light-colored linens. So instead, buy yourself a few packs of these special make-up removing towels for guests to use at their pleasure. As a result, you'll see no more foundation and black eye make-up on your pillows, and silky soft remover towels for your guests. Wash them with some anti-bacterial cleaner or soap and you'll be good to go for your next booking!
No String Blinds
We cannot count the number of times that Airbnb guests break the blinds in our properties. There is something about blinds on a string that means people simply lose their minds. Replacing blinds is expensive and complicated if you live far away from your STR property, so we think we've found the perfect solution – cordless blinds! These little beauties fit wonderfully well into any design aesthetic, they're super easy to use plus they're not expensive! Simply because they're cordless, you'll never go back to normal blinds again!
Plastic Microwave Cover
Cleaning microwaves is a nightmare and it takes forever. So, save your cleaning crew (or yourself) some time and grab one of these must-have products from Amazon. Most hover at around $10 and they're so great for minimizing the mess in your microwave. Faster turnovers are the name of the game in STRs, especially in peak season, and this plastic microwave cover will go a long way in making your cleaner's job easier than ever.
Slipover Couch Cover
If you've made the decision to be pet-friendly, this couch cover is a fantastic idea for protecting your furniture and is certainly a must-have product! It protects the fabric of your actual sofa from dog hair, and as a result, it protects from any mud, mess, or dirt. And, it's only $35! This also allows you to be extra safe with guests who have mild pet allergies. Your couch cover can be easily removed and washed, ensuring that no pet hair remains for your next guests, whether they have a dog or not! 
We hope you enjoyed our list and found yourself a must-have product or two to make your life as an STR host a little bit easier!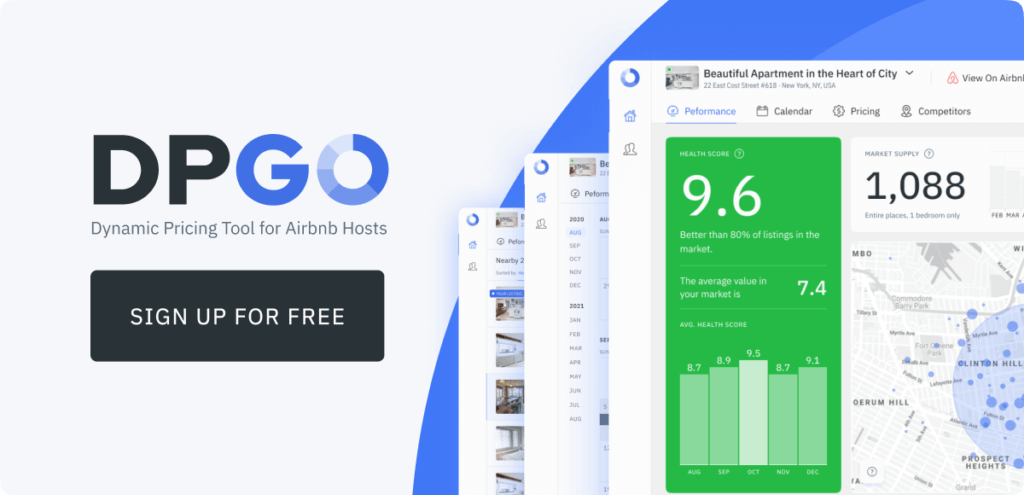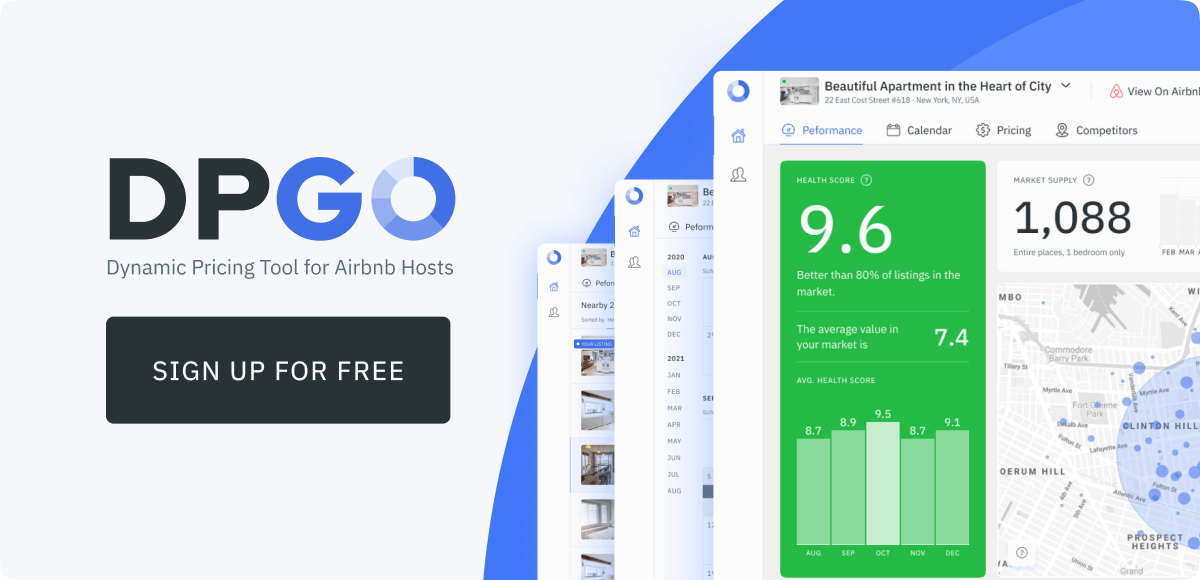 We know a thing or two about data so we compiled a list of the Top 10 most improved markets between February and March 2021. If you're struggling to identify your next vacation rental investment location, try our fantastic Markets feature! It'll show you a range of free and detailed data specific to the market that you specify in the search bar. Here's how to use Markets to your advantage! Did you know that Airbnb has a YouTube channel? Well, they do and the videos that they post are so helpful! Check out our favorite ones!