In the world of short-term rentals, Airbnb property owners cannot afford to take their eyes off the prize. The world of Airbnb is constantly changing and sometimes when property owners are not intimately involved in the running of their listings, property managers are left needing to innovate. 
If you're an Airbnb property manager, you'll know very well that it can sometimes be difficult to discuss business advancements with the owners of the properties that you manage. As you're are already charging fees for the running of these properties, it's normal to sometimes find it awkward to broach the topic of increasing spending on additional services like dynamic pricing. 
Let's start with the basics…
What is Dynamic Pricing?
In a nutshell, dynamic pricing is a model system that uses demand to determine your prices. Of course, it's more complicated than that simple explanation, but that's the very basic idea. 
One of the foundations of modern business is charging as high a price as possible without driving away demand. The dynamic pricing systems of the current era are considerably more advanced, examining much more than just demand to determine prices. 
In a short-term rental understanding, dynamic pricing allows hosts to alter their pricing based on seasonality, demand, market trends, booking surges, currency exchange shifts, travel restriction updates, and so on. Some dynamic pricing companies have more advanced technologies behind their offerings and can offer much more accurate pricing recommendations. As well as being the more affordable option on the market, we also boast the most advanced pricing algorithm available. You can learn more about how DPGO works and where we collect data from here. 
Now let's move on to why your property owners need to try dynamic pricing…
How Does Dynamic Pricing Help?
Dynamic Pricing helps you earn as much as possible for every booking. Without it, you might set a price that is drastically below what you could have charged if you knew more. On the other hand, you might miss out on a booking when your prices are just slightly too high. We've seen instances where a short-term rental host was beaten to a booking by a discount of just $10. Price is often cited as the most important factor when making a final decision about a rental property. This is especially important with the various platforms' advanced filter capabilities. 
By making use of real-time market data, your pricing benefits from an ultra-updated price understanding of the current market environment. When the market slumps and you're using a dynamic pricing engine, your pricing decreases. When the market surges and you're using a dynamic pricing engine, your pricing will increase. Without dynamic pricing, not only will you not know where the market is moving, but also how your prices need to change.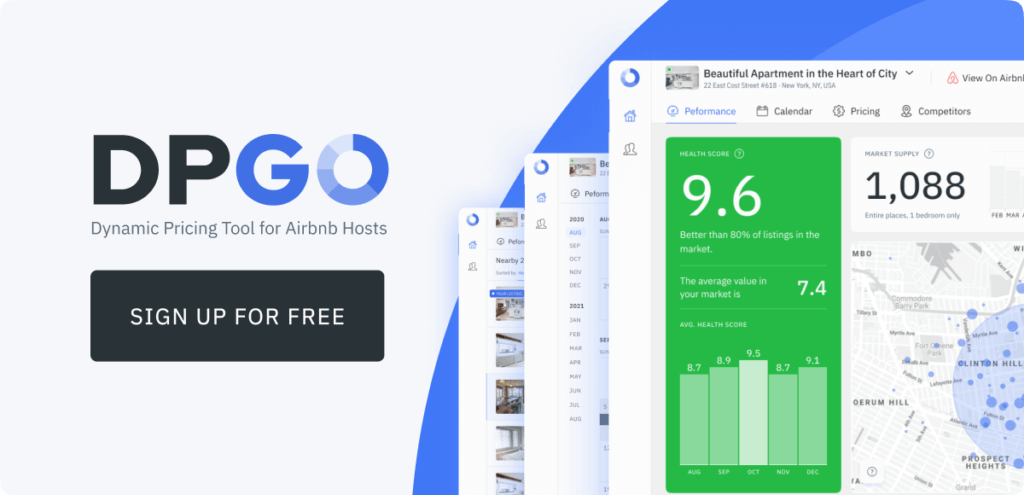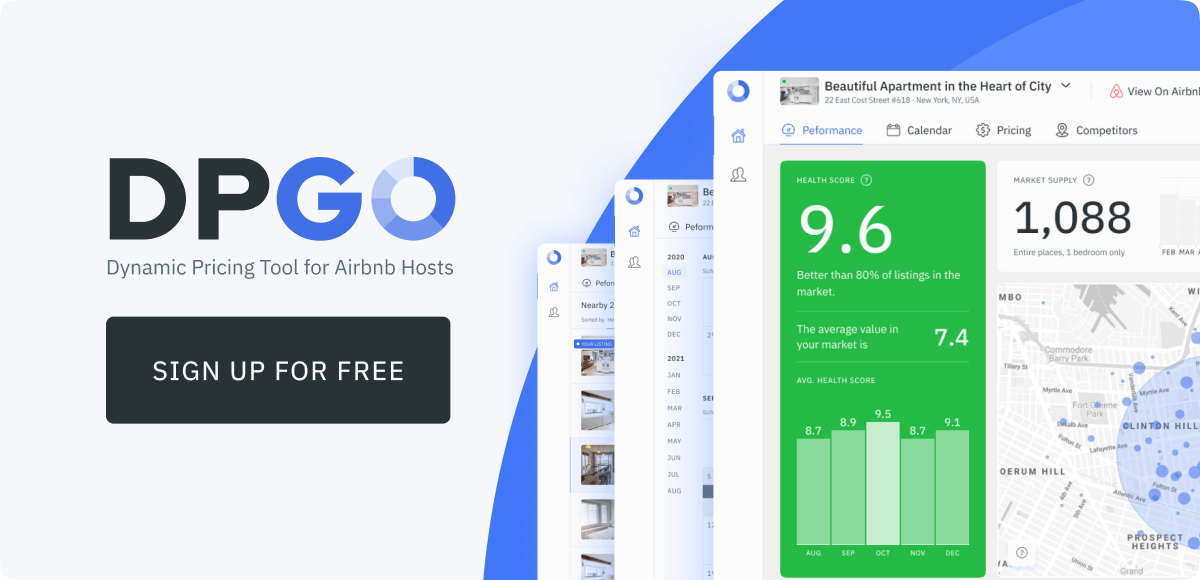 Now let's explore how you can present dynamic pricing to your property owners as a must-have optimization technology…
Why Do I Need a Dynamic Pricing Tool?
If increased occupancy rates and higher profits don't completely sway your Airbnb property owners' minds, then perhaps the other factors that we'll explain below will do the trick.
Personalized Settings
The beauty of dynamic pricing tools like DPGO is that they are completely personalizable. Sure, we have ready-to-use pricing strategies that correspond to your business aims, but each one is still customizable and it's very easy to make these adjustments. 
DPGO has a five-step setting structure. Namely, these settings pages are Prices, Minimum Stays, Discounts, Weekends, and Seasonality. There is also a sixth step option to add a property nickname. You can alter everything from minimum stays to discount percentages and when to offer them. Our advanced reporting capabilities mean that if your strategy isn't working for you 100%, you'll be able to easily identify the issue and make appropriate changes. We're also always here for support and advice if you need us!
More Than Just Pricing
Dynamic pricing tools offer much more than just optimized pricing. In essence, the more advanced engines act as a new property management interface. They cannot communicate with guests but in terms of booking requirements, calendar management, pricing rules, discounts, and so on, a pricing engine like DPGO can optimize them all. 
If the Airbnb property owner is already paying you as a property manager, then we're betting that you might face some resistance when trying to convince them to pay even more. We're very aware that people who haven't seen the benefits of dynamic pricing for themselves might be slightly skeptical, so we offer a free 30-day trial to give people the opportunity to experience the benefits firsthand. You don't need to register a payment method when you sign-up and if you're not 100% happy with the services that we offer, then simply deactivate your account once your free trial is over!
Balancing Annual Performance
Everybody knows that short-term rentals have on- and off-seasons. Usually, the summer season is more popular and the winter season is less so.  By making use of a dynamic pricing engine, you put your listing in the best position to earn as much as possible in peak season and win those few and far between bookings in off-peak season. In doing so, your listing's annual performance is more balanced. Without a dynamic pricing engine, you run the risk of operating a profitable business for only one-third to one-half of the year.
Charting Enhanced Performance
We're pretty much knee-deep in data pretty much 24/7, and we know how overwhelming it can be. This is exactly why we decided to build DPGO with unrivaled data display capabilities. Not only can you quickly and easily ascertain how your listing is performing, but you can also compare that performance to the greater market and your direct competitors via the Performance Dashboard. 
How Can DPGO Help?
DPGO offers the best, more accurate pricing engine on the market today for the most affordable rates. We might be the new kid on the block, but there's a reason we acquired so many customers so quickly. It's because our approach to pricing, client interaction, and user experience is a winning recipe. Don't believe us? Sign up for a free trial and see for yourself!