Airbnb etiquette varies from host to host. Some hosts have very different standards from others and at the end of the day, every host has the same aim: to win as many five-star reviews as possible. 
As an Airbnb host, finding a method for attracting the right kind of guests and winning five-star reviews is a matter of experience. You hone your skills and become a better host with every booking you complete. 
Airbnb etiquette is a pretty general term, but there are a few general guidelines that we've come up with after years and years of Airbnb hosting. These might sound general, but you'll be surprised how many of these aren't common sense. It's easy to get swept up in the emotion and frustration of hosting, but these five points will stand you in good stead!
Airbnb Etiquette for Hosts
1. Communicate Often
Communication is key and you need to communicate with your guests. Make sure that you respond to their initial inquiry in a timely manner, check on them once they've checked in, confirm the check-out procedure, send a thank you message, and write them a review.
2. Be Friendly & Obliging
Being an Airbnb host still counts as being a part of the service industry. The service industry is all about the guest experience and being friendly and obliging goes a long way in ensuring that your guests are happy.
3. Be Punctual
Being late for a guest check-in is very poor Airbnb etiquette. If you decide not to employ self-check-in technology, then you can ignore this point but if not, you need to be on time. As a general rule of thumb, we would advise being there at least 30 minutes before!
4. Have Clear Rules
When Monica Geller said that "rules help control the fun" on Friends, we felt that. Rules are so important, and hosts need a clear set of rules to ensure that their property, their investment, and their guests are safe. Make sure that your house rules are clear and easy to understand. Also, make sure there is a copy of them in your listing, somewhere prominent. 
5. Ensure Cleanliness Standards
Especially in today's day and age, having a clean vacation rental listing is paramount. Word travels fast and if one review mentions a low standard of cleanliness, you'll have to get five times the amount of positive reviews to even that out. Without a clean listing, no amount of proper Airbnb etiquette can save you!
6. Give Your Guests Some Privacy
It's tempting to check in with your guests constantly and make sure that they are happy, but it can become intrusive very quickly. Be there to welcome your guests if you can, leave them your contact details, and then leave them to enjoy the listing that you have so lovingly created.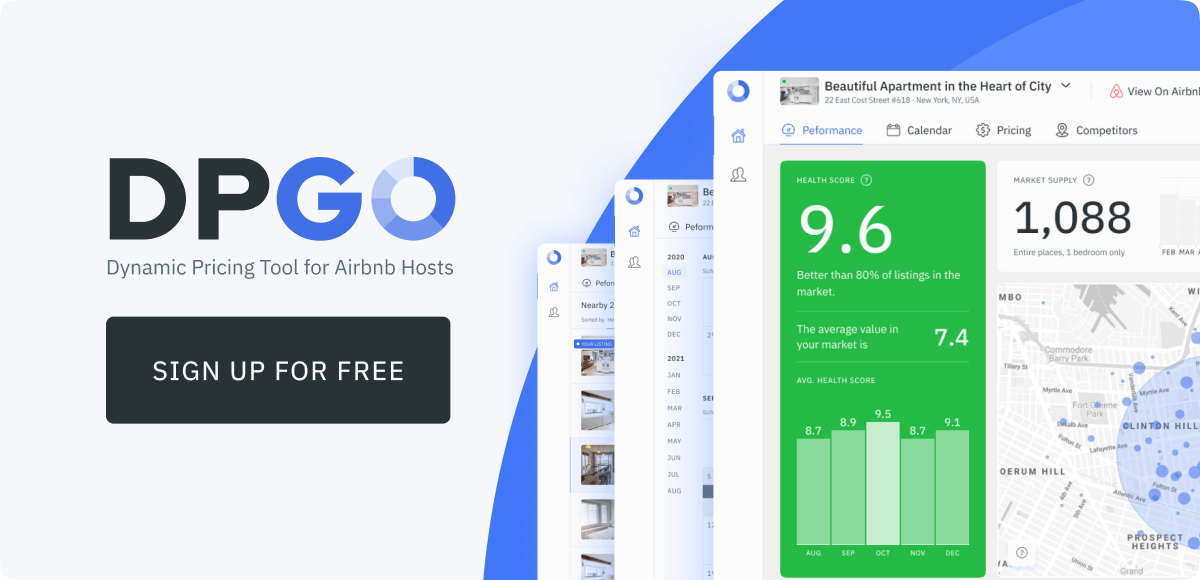 How Can DPGO Help?
Getting started with a dynamic pricing service should not be scary, and with DPGO, it isn't! We know that taking a step to dynamic pricing can be stressful, but we're here to help. Each and every member of our Support Team is available to help you through every step of the registration process, which is super easy by the way! 
To get started with your free 30-day trial, click on the banner above and the Connection Wizard will help you connect your new DPGO account to your Airbnb profile.