The biggest challenge for Airbnb hosts is filling up their calendars. At whatever time of year, hosts need to focus their efforts on acquiring as many bookings as they can manage. However, we all know that it is not that easy and you'll need some Airbnb host tips if you're going to get yourself a full calendar of bookings!
Acquiring reservations in any season is no walk in the park. However, we know that off-peak season is notoriously quiet, and making money in the Airbnb business requires bookings all year round. Managing a successful and popular Airbnb listing takes a lot of work, and cannot be perfected without detailed market insights.
The team at DPGO is made up of Airbnb real estate investors and experienced Airbnb hosts. Over the years, we have acquired our fair share of insider Airbnb tips and tricks. We created DPGO because we knew that hosts like us needed, plus we had data insights to share. We have also experienced the frustrations that come with being Airbnb hosts and real estate investors.
This week on the blog, we wanted to create the ultimate cheat sheet of Airbnb tips for hosts, individuals looking at Airbnb hosting, rental property managers, and anyone else interested in managing or owning vacation rental property. If you're a new Airbnb host, use this list to set up the best listing ever!
The Vacation Rental Hosting Process: How, Where, Why, and When
Hosting on Airbnb is not the only option for property owners looking to make additional money from their property. In the world of technology that we now live in, there are so many OTA (Online Travel Agency) options for you to consider when listing your vacation rental property.
Airbnb hosting is a lucrative business to get into, but listing on multiple OTA sites is something we always recommend to our users. Different listing sites in the hospitality industry offer hosts different benefits. The likes of Booking.com, Vrbo, and TripAdvisor are excellent choices when looking for additional sites on which to list your property.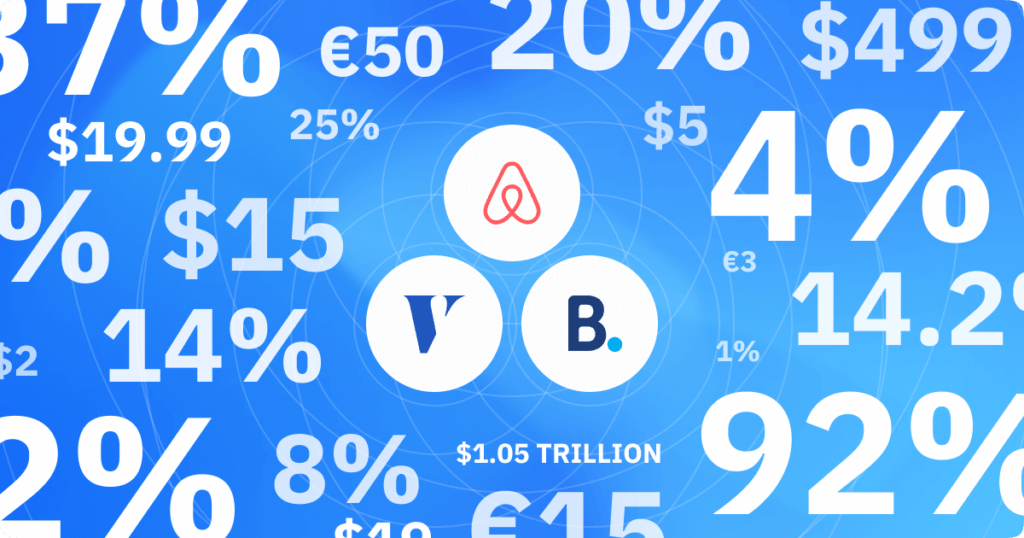 Other hosts have had huge success when listing on multiple sites, but it takes strategic thinking to develop coping mechanisms for business management when you list on so many different short-term rental platforms.
In this instance, we recommend making use of Property Management Software services, like iGMS, Hostfully, and Hostaway. These programs combine your booking calendars and sync them across all of your listing sites, which means the danger of double bookings across your multiple listings decreases heavily.
Critical Airbnb Tips for Hosts:
Keep Your Target in Mind
Businesses optimize their sales techniques by identifying their ideal audience. They then make sure that every aspect of their product or service caters to their target audience.
As an Airbnb host, you need to endeavor to use this same approach. Identify your target audience, and do your utmost to ensure your listing checks all the boxes. This is one of the best Airbnb host tips we can give you.
The optimization of your listing doesn't need to be a costly overhaul. However, putting yourself in your guests' shoes will help you understand what your guests are looking for. Small touches like a desk space if you're targeting business people, or a crib if you're catering to families.
Design an Attractive Listing Page
Ensuring that you have an attractive listing page is one of the most basic and easily achievable Airbnb tips for hosts. The Airbnb hosting game is all about painting a picture of what it would be like to stay in your listing. The details matter here, and as much as you might see them as insignificant, the decoration and maintenance of your Airbnb property are critical for stable and successful Airbnb listings.
Most guests select the property that they're going to book based on three main criteria: price, look, and location. While there is nothing you can do about the location of your Airbnb rental, there is plenty you can do to perfect your pricing and the look of your listing.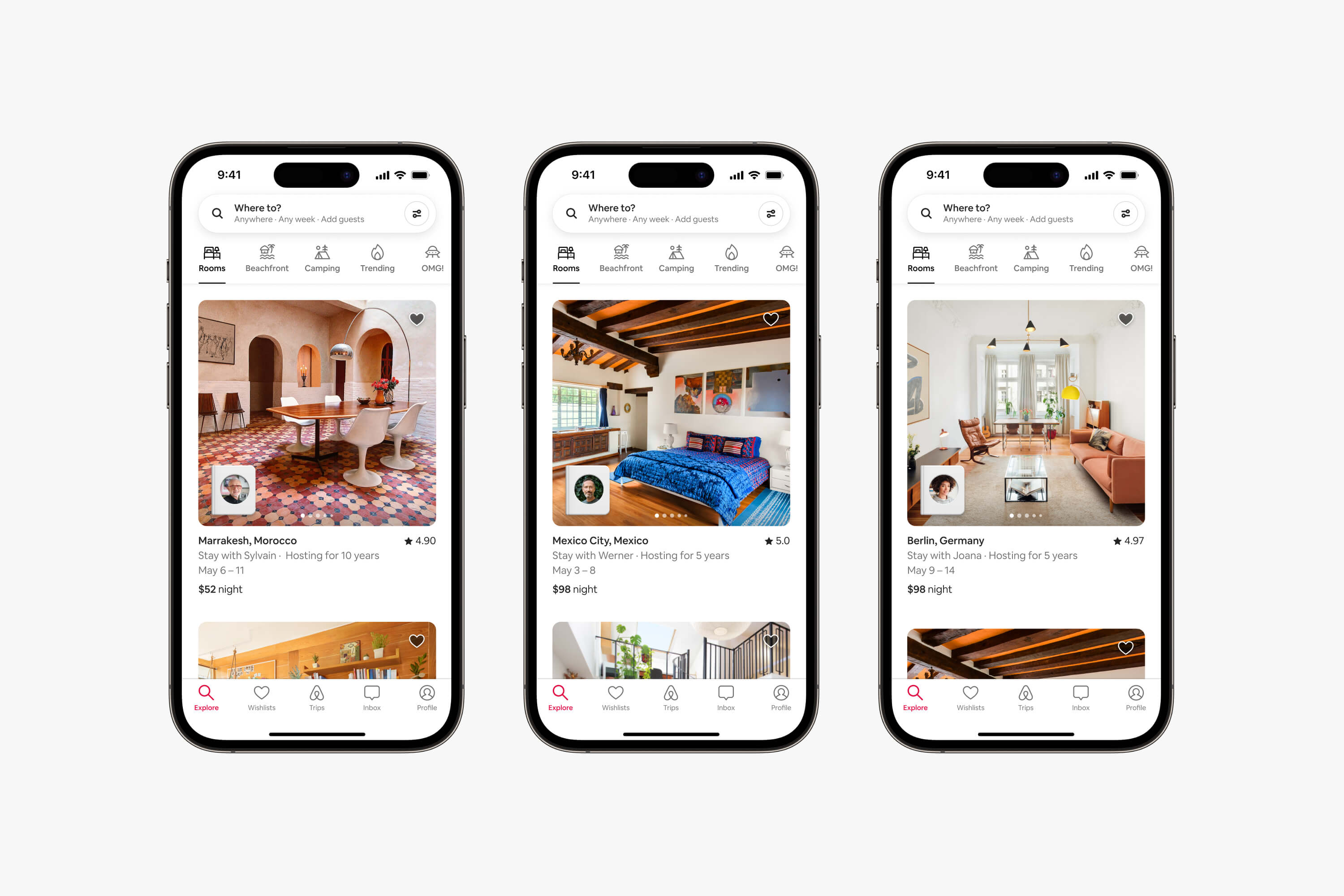 Keep Your Listing Current
One of the insider Airbnb host tips we can give you is to update your listing often. By updating your listing on a monthly basis, you can further optimize your earnings.
The wants and needs of your target audience are never static. In order to make sure you consistently attract those customers, you need to adapt your listing to suit these new customer requirements.
Update your description to include the proximity to any major events, conference venues, or trending attractions. By including these details, you stand a better chance of attracting new customers.
Keep Your Response Rates High
Just like a search engine, Airbnb aims to show its users the best results that they can offer. Airbnb has all sorts of ranking factors and while they have never come straight out and announced how they rank listing in their search results, we know that your response rates directly affect where you rank.
Listings run by hosts that respond slowly or not at all will be ranked lower because these create a negative experience for users. Booking requests must always be prioritized on the Airbnb platform and potential guests will be more likely to book if you are responsive to requests.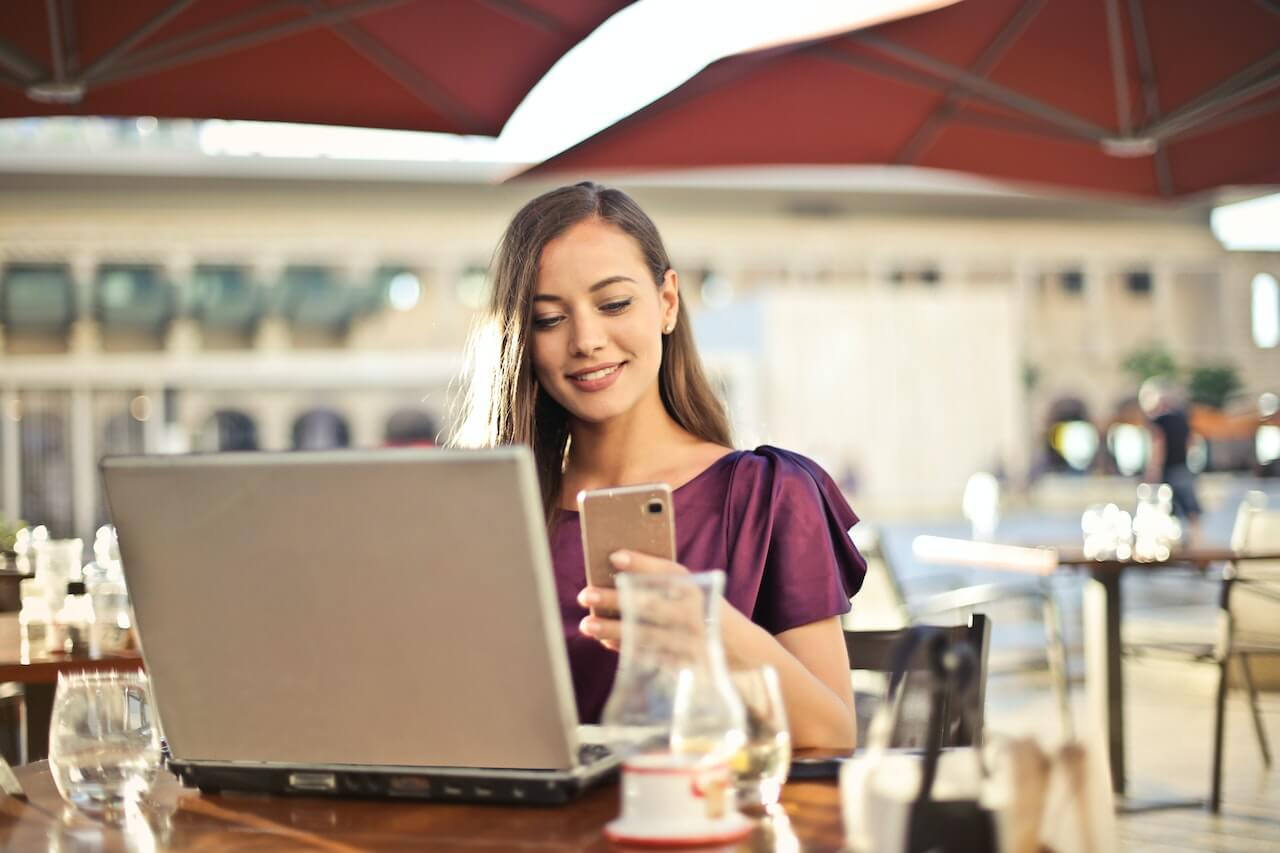 Consider Enabling Instant Book
The Instant Book option from Airbnb means that users no longer need to wait for the host's confirmation to get an approved booking. This instantaneous confirmation feature takes greater advantage of the current "last-minute booking" trend because it allows guests to circumnavigate the host approval step and get immediate confirmation. It also saves you time if you're a busy full-time Airbnb host.
While users mostly do not have nefarious intentions, Instant Book allows them greater freedom and the gratification of an immediately confirmed reservation. These instant bookings are great for guests' experience and on the Airbnb website, the host can set up criteria for guests. If the person wanting to book your listing does not meet these stipulated criteria, Airbnb will send the booking to you for approval instead. Instant bookings are great for business!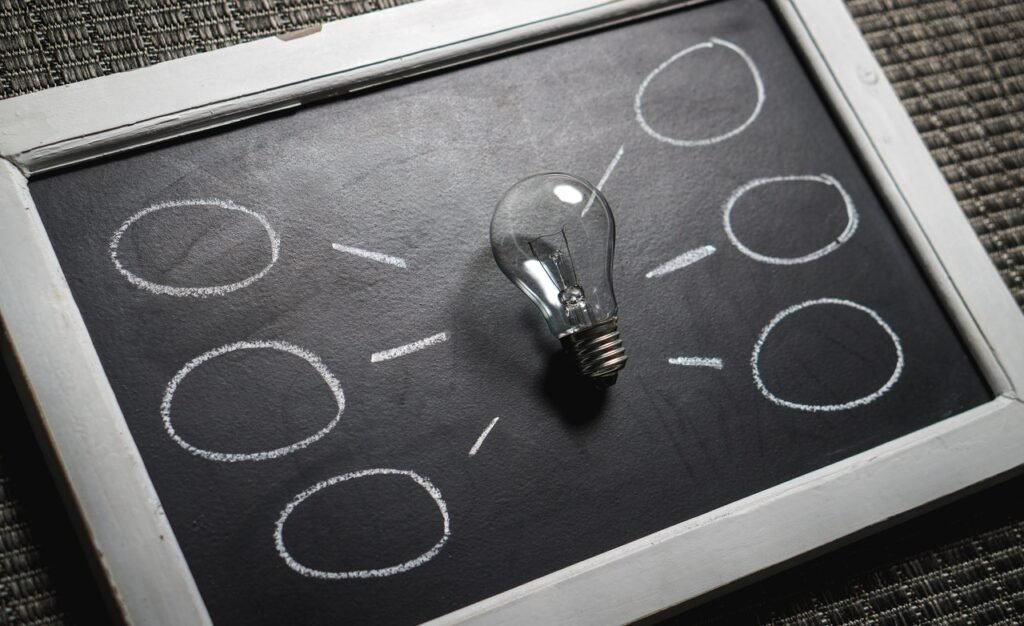 Consider a More Flexible Cancellation Policy
In light of recent global events, Airbnb users have been calling for more flexibility in cancellation policies. In fact, a growing number of users are opting to stay exclusively in listings that offer flexible cancellation policies.
There are benefits and drawbacks to each Airbnb cancellation policy. The most common hesitation in offering a flexible cancellation policy is that hosts fear they will not find alternative guests to book those dates.
We understand this concern, which is why we designed DPGO to allow our users to offer last-minute discounts. This was developed in order to encourage eleventh-hour bookings. Simply go to the 'Discount' tab in your Settings menu and enter the percentage discount that you'd like to offer.
Use a Professional Photographer
Perfecting your description is a great step toward running a fully optimized listing. We've discussed the importance of professional photography before, but it cannot be stressed enough. The world's preference for television over reading should be proof enough that people prefer visual content.
By using a professional photographer, you are giving yourself the best chance of attracting more guests. Remember, they only see your featured image before deciding whether to click on your listing or not.
Change your featured image once per season to better represent your listing's suitability for that particular period. If you're in Winter, use a picture of your lounge looking especially comfortable, with warm blankets on display. If you're in Summer, use a picture of your pool. During the fall, use a picture of your fireplace. In Spring, try including fresh flowers in your featured listing. Most Airbnb hosts know that it's the smaller details that create lasting impressions.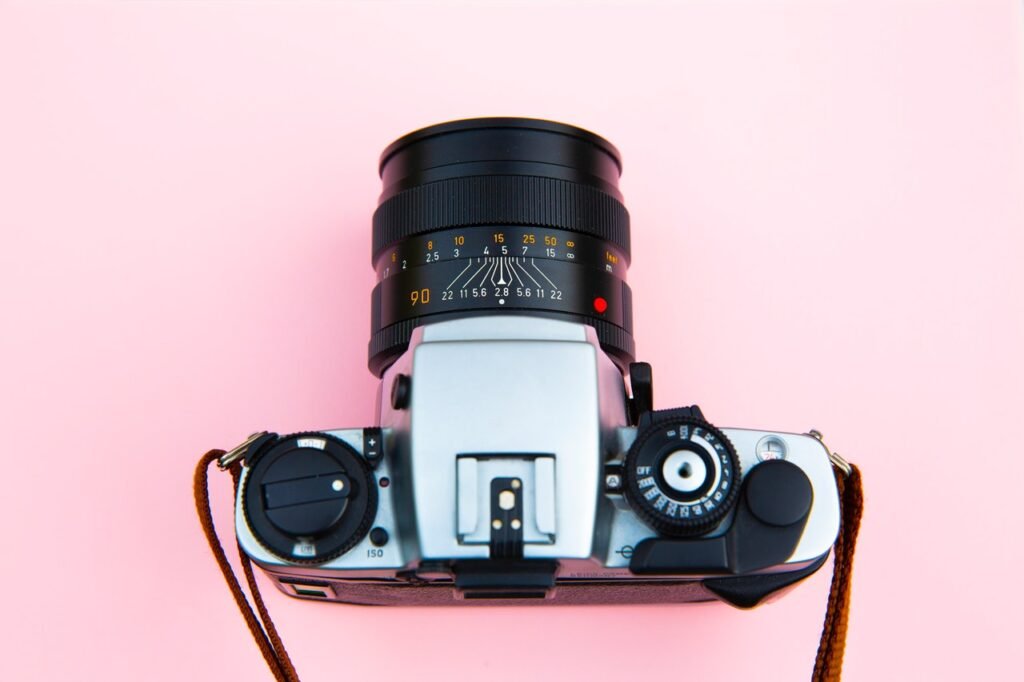 Maintain High Aesthetic Standards
Airbnb hosting is like engaging in a constant battle between perfection and damage. Your Airbnb listing can be perfect in your images but it needs to look like that in reality. If it doesn't, you'll be in line for some painfully honest feedback from your guests.
If your listing isn't as pictured, your Airbnb guests will feel as if they have been misled and as a result, they won't leave positive reviews. This will deter future guests from booking your listing in the future. To avoid this problem, ensure that your Airbnb listing is well-maintained at all times. We can change small aesthetic details like scatter cushions and artwork, but if you make big changes, it's best to get your photographer back again to capture some new images.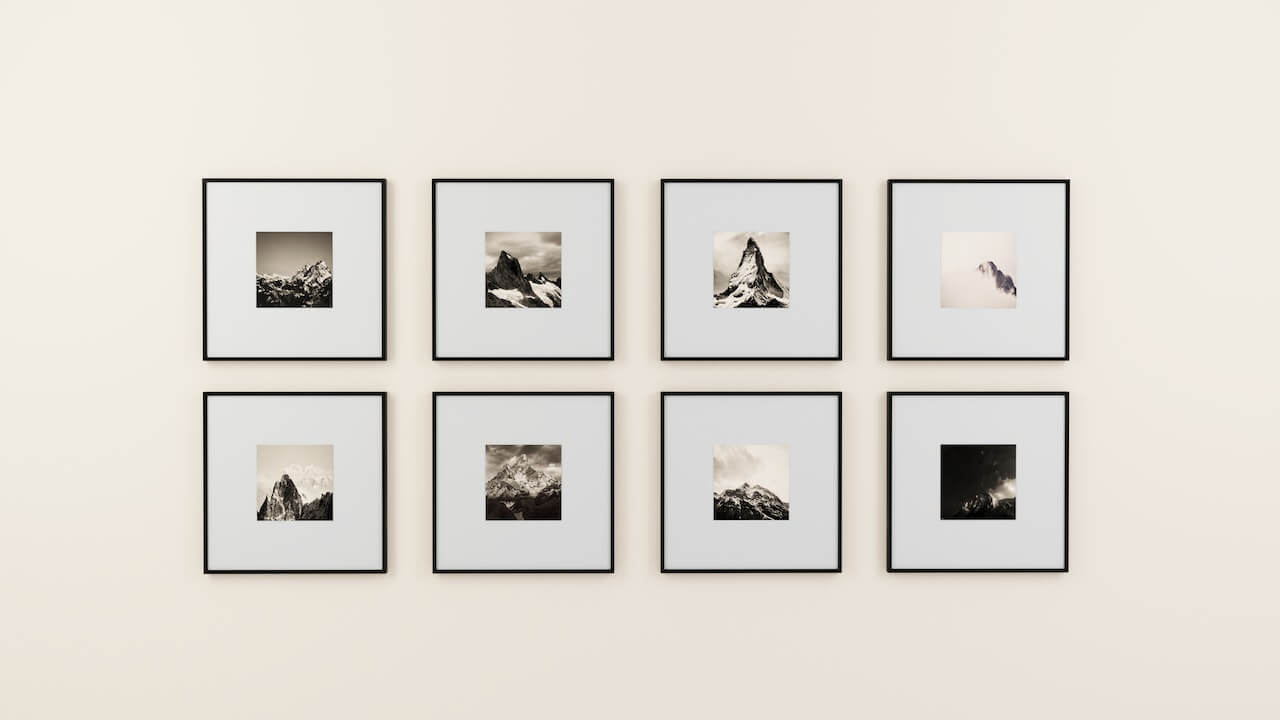 Keep Safety Equipment and Contact Details Handy
One of the most important Airbnb tips for hosts that you'll hear from us is the importance of keeping your guests and your listing safe in an emergency. You can pick up fire extinguishers on Amazon for as little as $24.
It's not advisable to cut corners when it comes to protecting your Airbnb listings, so proceed with caution when buying cheap products. Keep a few around the house for guests to use when needed, including in the spare bedroom if you have one, and perhaps even one under the sink where you keep the extra toilet paper. They do not need to be on display, but they do need to be accessible to guests.
Another Airbnb host tip is to keep a printout of local emergency numbers taped on the fridge, as well as printed in your welcome package. Include your own contact details and remind guests that you are available to help. However, if there is a medical, safety, or fire emergency, request that the guests call the emergency services first.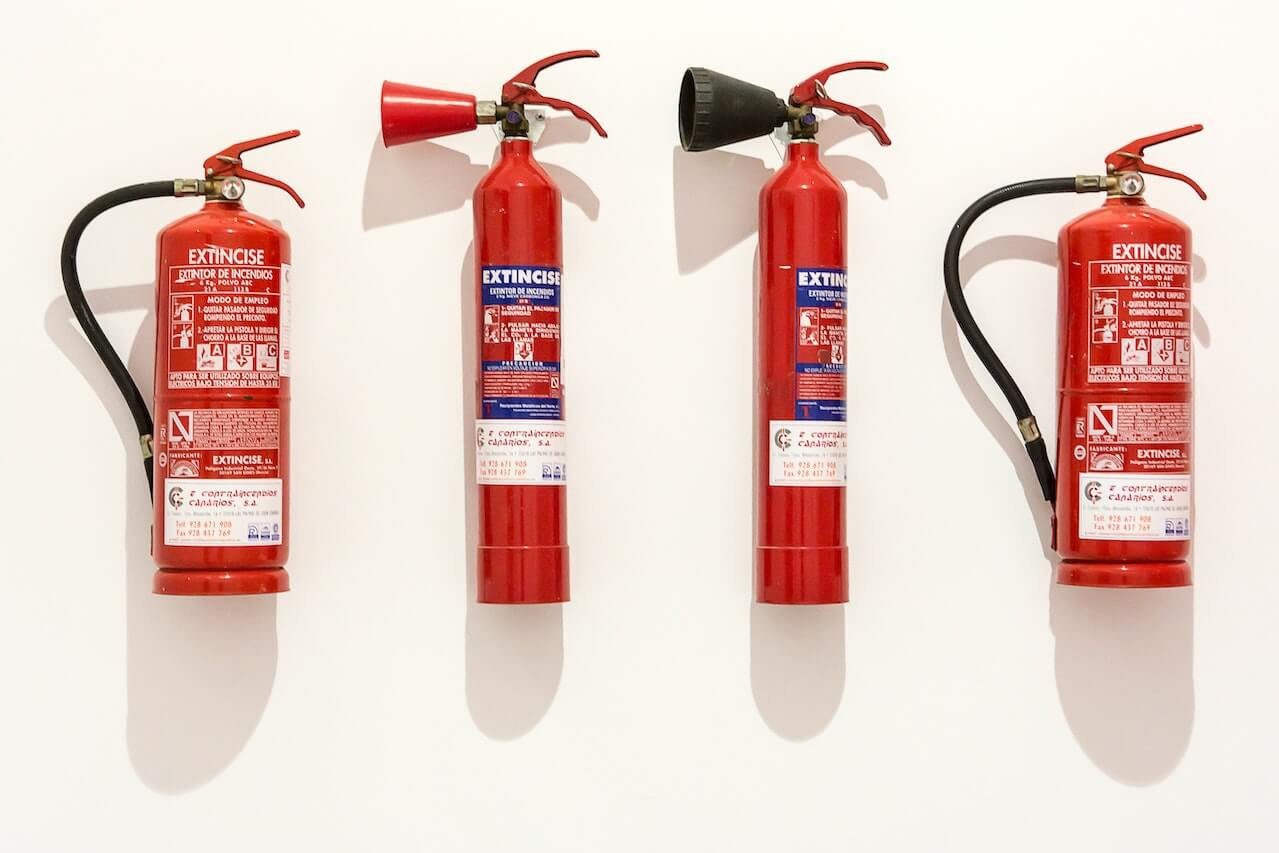 Become an Airbnb Superhost
Superhost status is a great thing to have attached to your Airbnb account. It reassures guests that they will receive a certain level of service and it will do wonders for your Airbnb business. Here are a few Airbnb hosting tips for achieving Superhost status:
Respond to every query
Only cancel bookings if absolutely necessary
Avoid negative reviews
Verify your Airbnb profile with your ID document
Ensure at least two weeks of every month are booked directly on Airbnb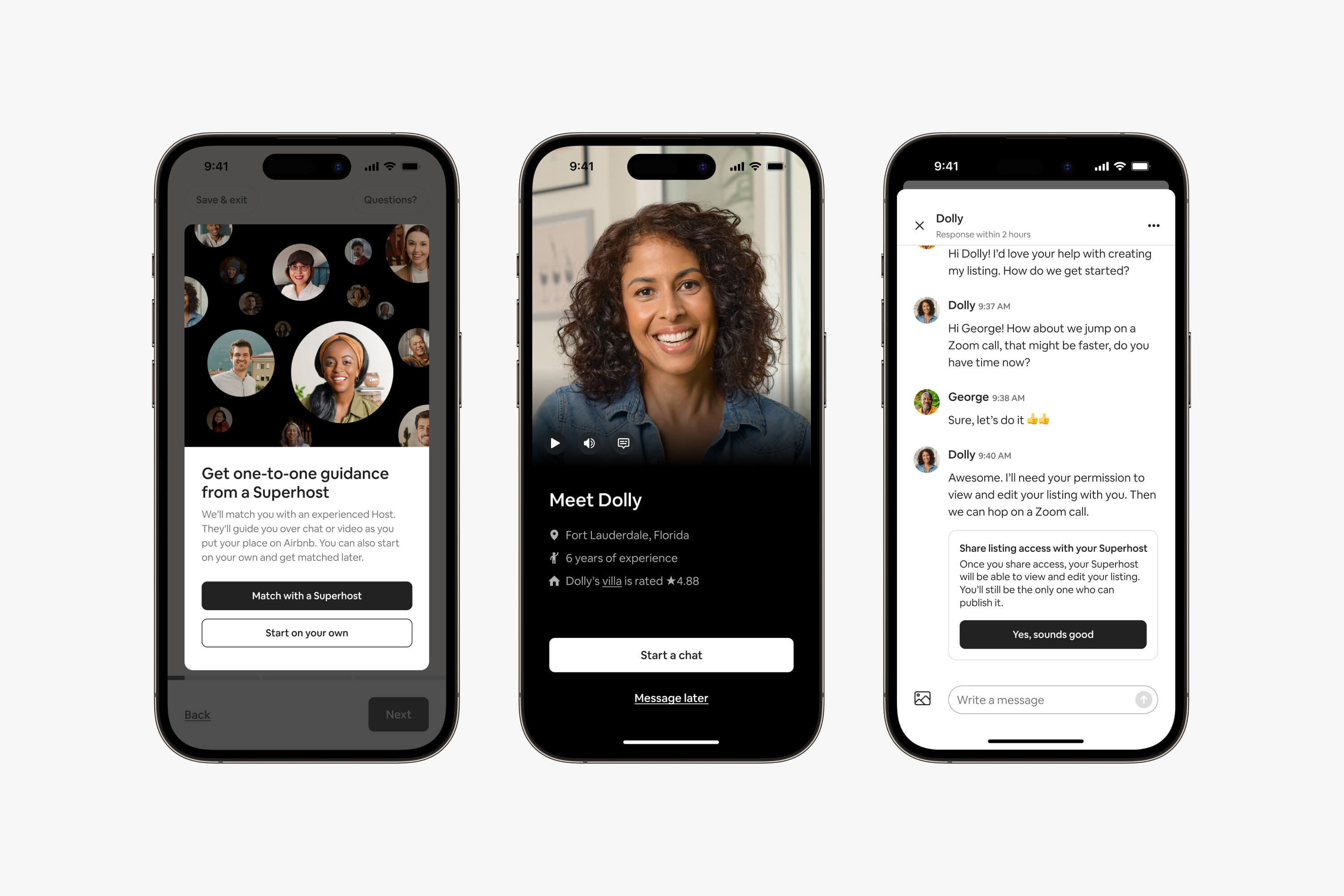 Request Reviews & Always Review Your Guests
Arguably, reviews are the most important aspect of your Airbnb property. Yes, photography matters immensely, but images can be misleading. Great reviews from real people are what set potential customers' minds at ease.
Encouraging your guests to write a positive review is a great way to give your listing some traction. Consistently good reviews mean more attention to your listing via the Airbnb app, which, in turn, will increase your booking rate.
Leave a little note, something professional-looking, in your listing to encourage guests to rate your property. Once your guests check out, give them a few days to rate you, and if they haven't, rate them as guests and this may jolt them into giving you a review in return.
Asking for feedback does not necessarily mean every review is going to be 100% positive, and you need to remain aware of this. Start looking at reviews as a way to improve, rather than a criticism. Bad reviews from bad guests are simply unavoidable in the vacation rental world.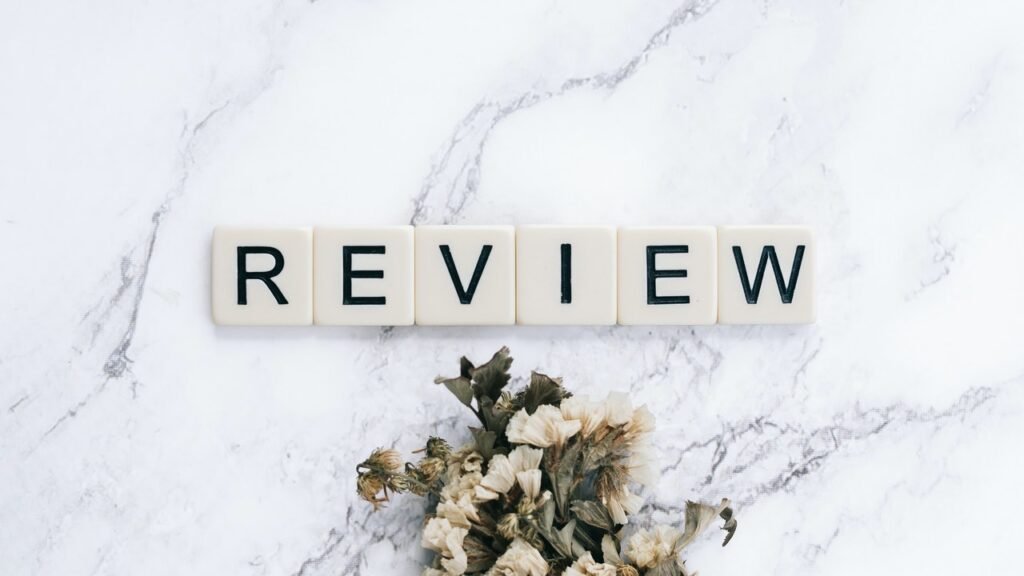 Think About What the Guests Want
It may seem small, but offering additional services can make your guests feel well looked after. Small things like a laundry service, an ironing board, toilet paper, and extra linen in the spare bedroom.
Also, be open to dialogue with your guests in regard to arrival times and any additional requests like self-check-in possibilities and flexible check-out times.
Many hosts have had huge success on Airbnb with self-check-in technologies. We see this trend more frequently with business trips as these individuals are usually short on time. Listening to guest requests is all part of creating a successful hosting experience.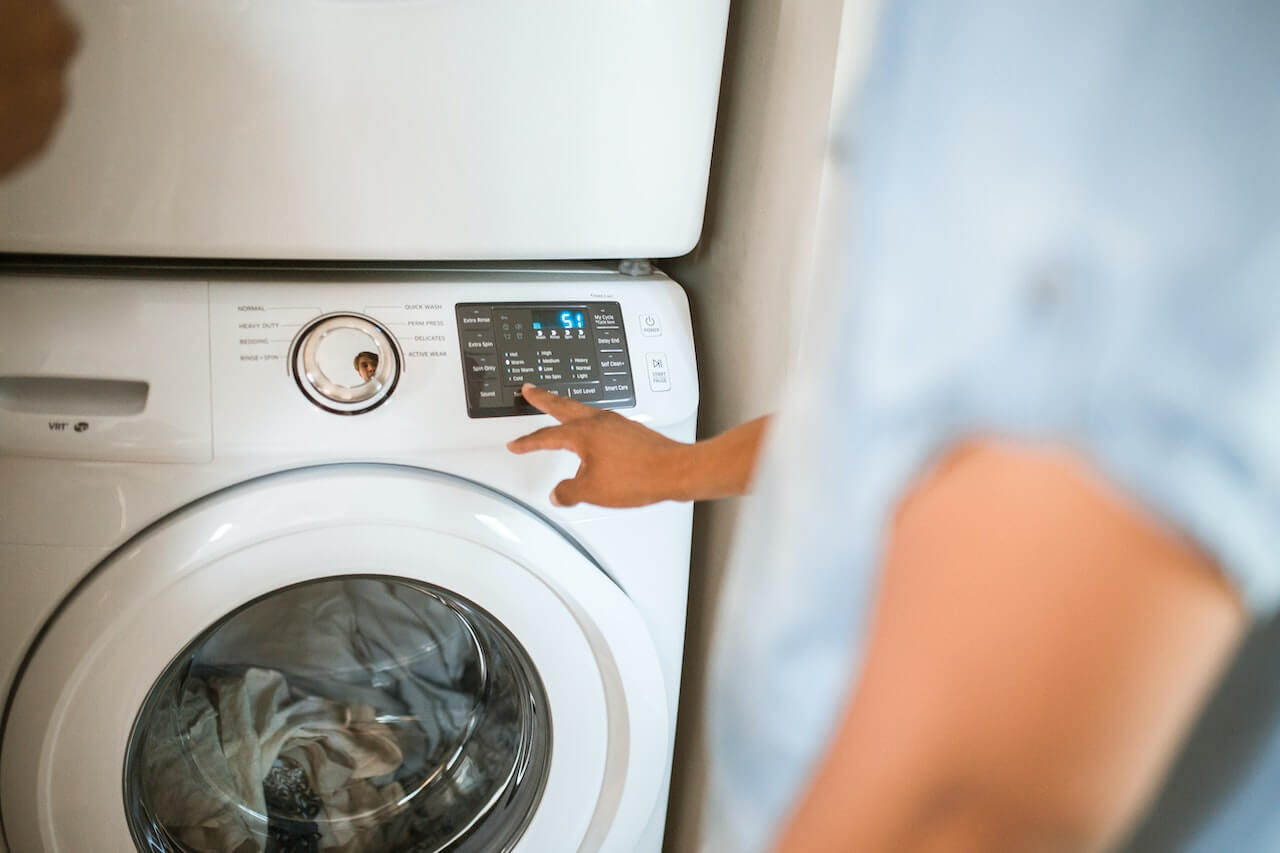 Keep Airbnb Hosting Terms in Mind
Your usage of Airbnb comes with certain rules and expectations. Airbnb reserves the right to suspend your listing or block it altogether if a guest makes a serious allegation that is proven to be true. These are known as Airbnb terms of usage.
Hosting on Airbnb is far from easy, but it gets a whole lot harder when you don't follow the Airbnb rules. It doesn't matter how many Airbnb host tips we give you, nothing can save a listing that doesn't stick to the rules.
What are the rules for Airbnb Hosting?
Reservation commitment – "Hosts should honor accepted reservations and provide a reliable check-in experience."
Timely communication – "Hosts or Co-Hosts should be available to respond to guest inquiries or unexpected issues that may come up before and during stays. We recognize that Hosts have many demands on their time. What is considered a reasonable response time can depend on specific circumstances, like the nature of a guest's inquiry and the stage of their trip."
Listing accuracy – "The listing page at the time of booking should accurately describe the home and reflect the features and amenities that will be available at the listing from check-in to checkout. This includes booking details, location, property, amenities, house rules, type, size, and privacy."
Listing cleanliness – "All listings should be clean and free of health hazards before guest check-in."
Explore the Co-Hosting Option
For Airbnb hosts, managing time is almost as difficult as managing the listing itself. With so many jobs to do in one day (especially when you own more than one Airbnb listing) it can be hard to stay up to date. This is where the services of a co-host come in. Having a co-hosting agreement can free up your time and allow you to explore more potential Airbnb listing properties!
Keep Control of Your Booking Calendars
We can give you countless Airbnb hosting tips, but the best Airbnb tips are the simplest. Keeping control of your calendar is a simple way to ensure that every guest adheres to the booking rules that you've set. Many hosts choose not to allow single-night bookings. This is a very common practice as one-night stays are high-effort and low-reward endeavors.
For the benefit of just one night's rate, hosts will have to pay their cleaning crews, replace bed linen, remove the garbage, reset the welcome packages, and so on. It hardly seems worth it for the value of just one night.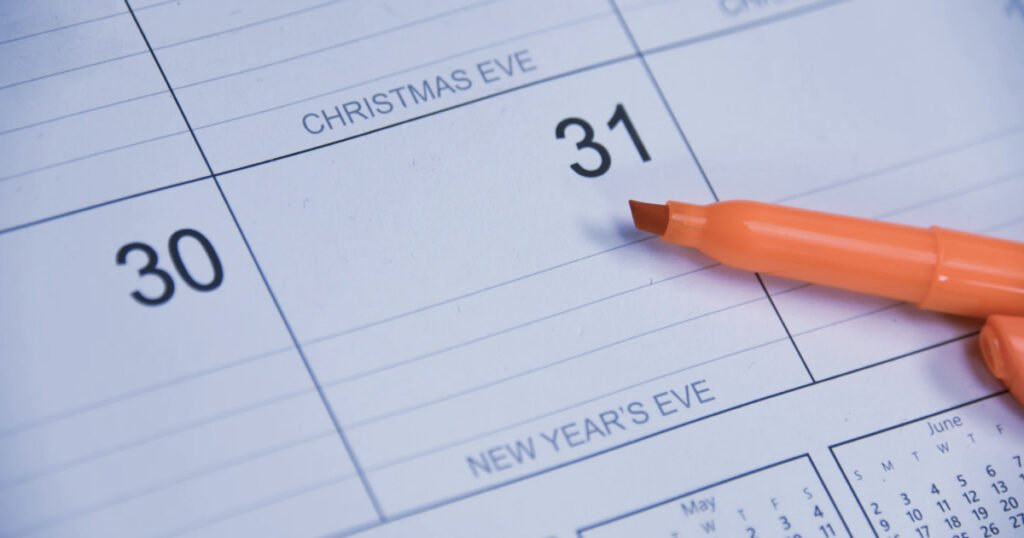 Be Clear, Concise, and Transparent
Running a successful Airbnb listing heavily depends on how well you state your house rules, fees, expectations, and so on. House regulations are incredibly important and you need to display them clearly. You should also send a copy of your rules to your guest before they check in to ensure that they understand the limitations of what they are permitted to do in your listing.
You'll also need to be clear with your fee breakdown. Charging a cleaning fee and a security deposit is a must. You can add both of these to a reservation directly through the Airbnb app. Make sure you mention this in your initial guest communications or else you risk guests highlighting this as an issue further down the line.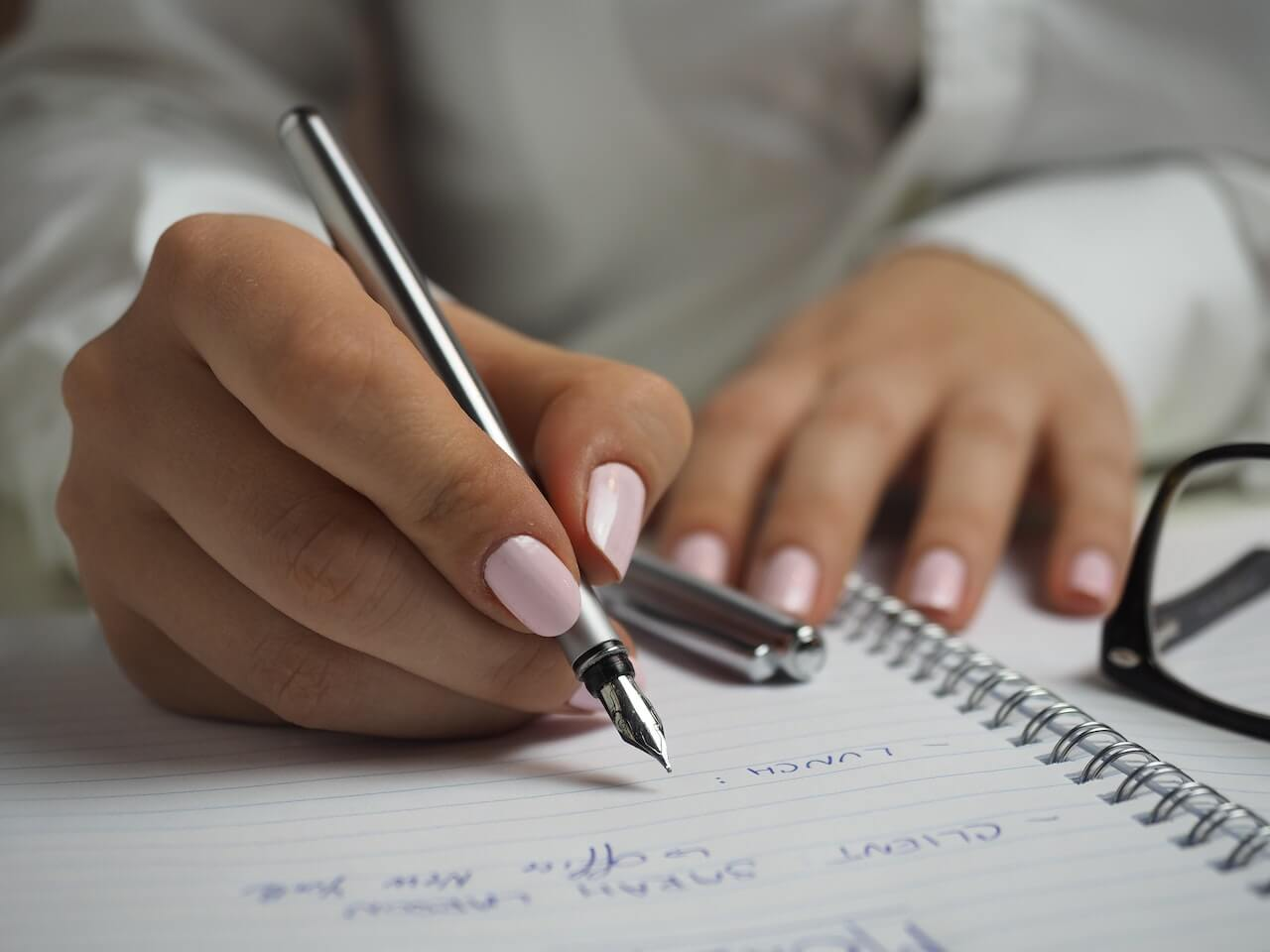 Keep Essential Goods on Hand
Keeping the basic essentials that you need for each booking in your listing is one of the easiest-to-achieve tips for Airbnb hosts. It's so simple to buy in bulk. Get yourself a Costco card or head to Walmart or Target and stock up on basic items like toilet paper, paper towels, cleaning products, coffee, and so on.
Keeping the essentials in stock at your house is an easy way to avoid a pre-guest arrival panic. It can also help with good reviews. A guest may call you and ask for more toilet paper, and because you buy in bulk, there is no rush around, you can simply drop some off for them and everyone is happy!
Streamline your Check In and Check Out Process
Part of the allure of Airbnb for guests is its convenience. Creating a carefree, stress-free check-in and check-out process is very simple. If possible, provide guests with a few options and allow them to choose the particulars of their visit.
Check-out times are particularly contentious for guests. Imagine that your guests wanted to check out two hours after your stipulated Airbnb check-out time. If you can accommodate your guest requests, we strongly advise that you do. Perhaps this particular guest arrived a few hours after your stipulated access time and as an Airbnb host who wants to encourage their guests to write reviews of a positive nature, you explain that this is no issue. It gives your cleaning crew more time and frees up your day a little. However, when they then ask for a late check-out, you deny their request. These guests are likely to feel unhappy and that will reflect in your reviews.
Create a Guidebook & Welcome Package
In most cases, your guests will be new to the area and they're going to need some help finding out about the local attractions and unique things about your locale. Include local restaurants, sites, shops, hiking trails, museums, and anything else that you think your guests might be interested in!
Generally speaking, guests love exploring local attractions and they also appreciate any guidance you can give them on places to visit. In your welcome package, also include the emergency numbers, restaurant menus, appliance user guides, and any information of logistical things that your guests may need to know while they are staying.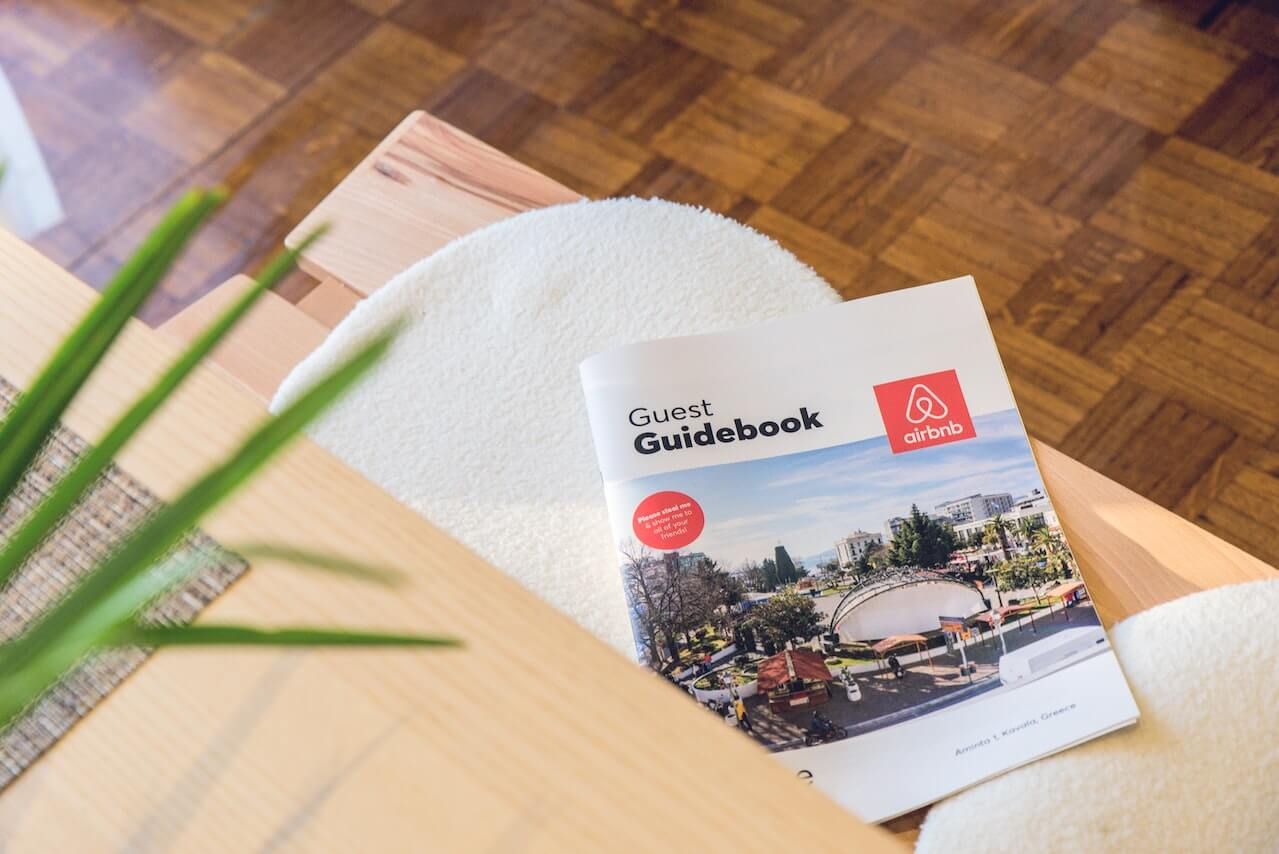 Consider Offering Discounts
Discounts are the best way to attract bookings. Guests love feeling like they have snatched a bargain! According to The Real Deal by RetailMeNot, 47% of consumers confess to having to cut back on non-essential spending. This equates to 37% of those people interviewed explicitly stating that vacations are an area they will have to cut back in.
While this is a concerning statistic, in reality, it is not overly serious. It simply means that your pricing will need to be even more attractive to guests. Discounts are a great way to go about this.
There are a few different discount types and scenarios in which you can offer them:
Book X, Get Y Free – Advertise a promotion where your guests book a Friday and Saturday night, and you give them the Thursday night for free.
Book X Number of Nights and Get Y% Off Your Booking – Set a minimum number of nights to be booked and offer a mild discount on the entire booking.
Be mindful of how you phrase discounts. According to Voucherify, "it is commonly known that prices ending in .99 have the power to win over customers because they seem to be lower than they really are."
Stay an Extra Night and Get 15% Off – Use numbers that are attractive to guests, like double-digits, and offer that discount of the number of extra nights, rather than the number of total nights.
Price Your Listing Competitively 
Pricing your Airbnb is critical if you want a full calendar of bookings. Having predefined strategies and approaches to weekend-, holiday- and long-term pricing can help you optimize your booking process.
Most guests looking for vacation rental properties as holiday accommodation cite price as one of the most important factors for them when making a final decision.
If guests feel that they are getting a great deal, they're more likely to book. Always price your listing competitively because it ensures you win the price war and can mean the difference between securing a booking and missing out.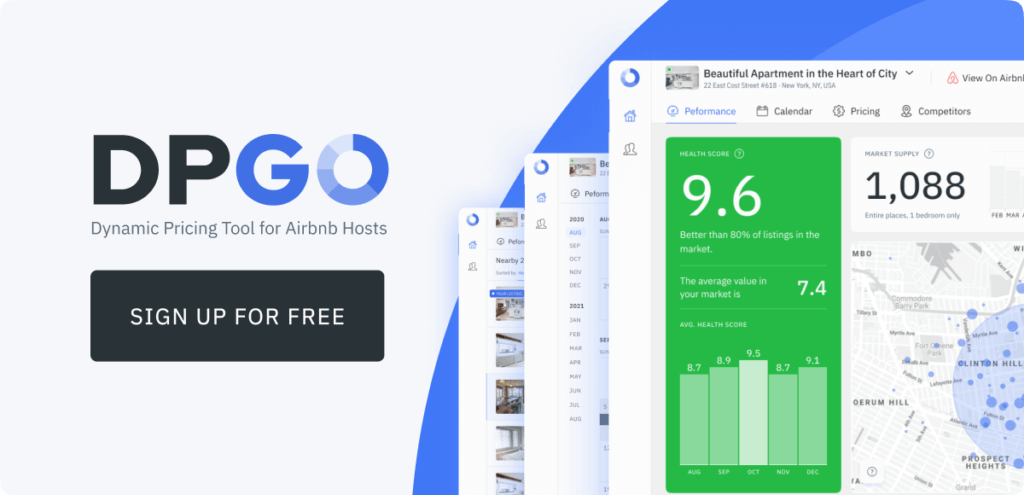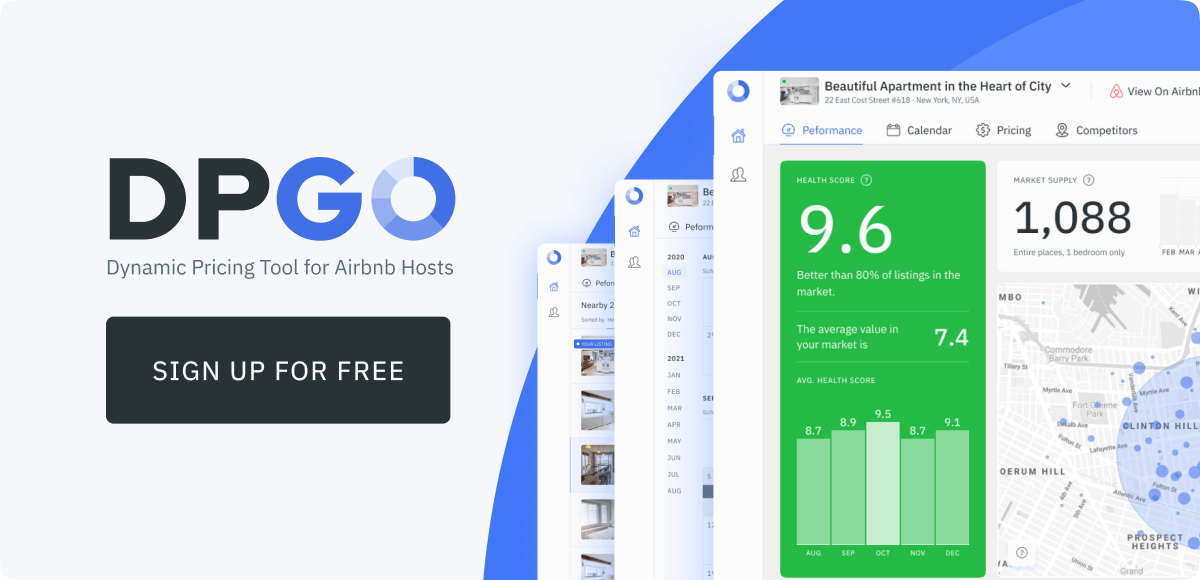 Use Dynamic Pricing Services
DPGO offers our users the opportunity to set pricing rules for every aspect of their listing. You can enter your Base Price, as well as a minimum and maximum price, which gives the pricing software a framework within which to work. We want all of our users to be happy with our service and feel comfortable leaving DPGO to manage the price of their listing.
We can give you the insights you need to identify your closest competitors and ensure that your pricing keeps you in the running to win those vital bookings. Now more than ever, Airbnb hosts need to ensure that their listings are priced competitively. Your listing may include more amenities than your direct competitors, but if your profile is not optimized to show that, guests may not understand a higher listing price.
Starting with dynamic pricing should be an easy decision, not an intimidating one. If you're unsure of anything or you'd like to speak to a member of our team, you can email us at support@dpgo.com or activate the Support Chat on our homepage at www.dpgo.com.
Start your free 30-day trial today and say hello to higher occupancy rates and associated revenue!