At the time of writing this, Airbnb has over four million active hosts, some with more than one listing profile. In a sea of this many profiles, how are you supposed to make your Airbnb listings stand out from the crowd? 
Successful hosts look at their Airbnb listings as puzzles. Puzzles need careful construction and without planning, they'll look a little odd. They also may not work very well either!
Before we dive into how you can make your Airbnb profile stand out, we first need to understand the main components of a listing. We've divided these main components into four categories: photography, writing, pricing, and amenities. 
Photography is a pretty straightforward category – it relates to all of the images on your Airbnb profile. Writing covers all of the written aspects, including your listing title, description, and any automated messages that you send. Pricing, of course, covers how much your charge for your listing and any discounts that you offer. And finally, Amenities refers to what special things your listing has and others might not. 
How to Make Your Airbnb Profile Stand Out From the Crowd
We thought it might be helpful to develop two steps that you can take for each category and you'll be raking in the bookings in no time at all! 
Photography
Hire a Professional Photographer 
Photography can make an unbelievable difference to the frequency your listing gets booked. Professionals know which aspects of your listing photograph well, and which elements don't. Bathrooms are notoriously tricky to photograph and professionals know how to make even the most utilitarian of rooms look inviting. 

Change Your Featured Image Often
An updated listing is a higher-ranked listing. Update the featured images on your Airbnb listings every two months or so. At a minimum, update your listing twice per year, once as you head into Summer and the other when you move into the colder seasons. Use these featured image changes tactically. The featured images for your Airbnb listings in peak season should show off the summer-themed aspects of your listing. In winter, use a featured image that speaks to the warmer and cozier aspects, like fireplaces and big, warm beds. 
Writing
Change Your Airbnb Listing Title
Just like images, Airbnb listings need jazzy titles too. Some of the best titles we've seen paint a picture of inviting places their target guests want to stay. Things like 'Romantic Hideaway with Private Sunset Balcony and Swimming Pool' is great for attracting couples in summer. Alternatively, for families going on vacation in winter, a title like 'Warm and Cozy Family Home Complete with Fireplace for S'mores and Bunkbeds' would work amazingly well. 
Update Your Listing Description
Your Airbnb Listing description is a longer opportunity to speak to your target guests. Here, you can paint a picture of the type of holiday they can enjoy if they choose your listing. Mention nearby monuments, restaurants you recommend, exciting activities, and anything else you can think of! 
REMEMBER: If you're hoping to encourage bookings because of an event nearby, ensure you include the distance to the event in your description.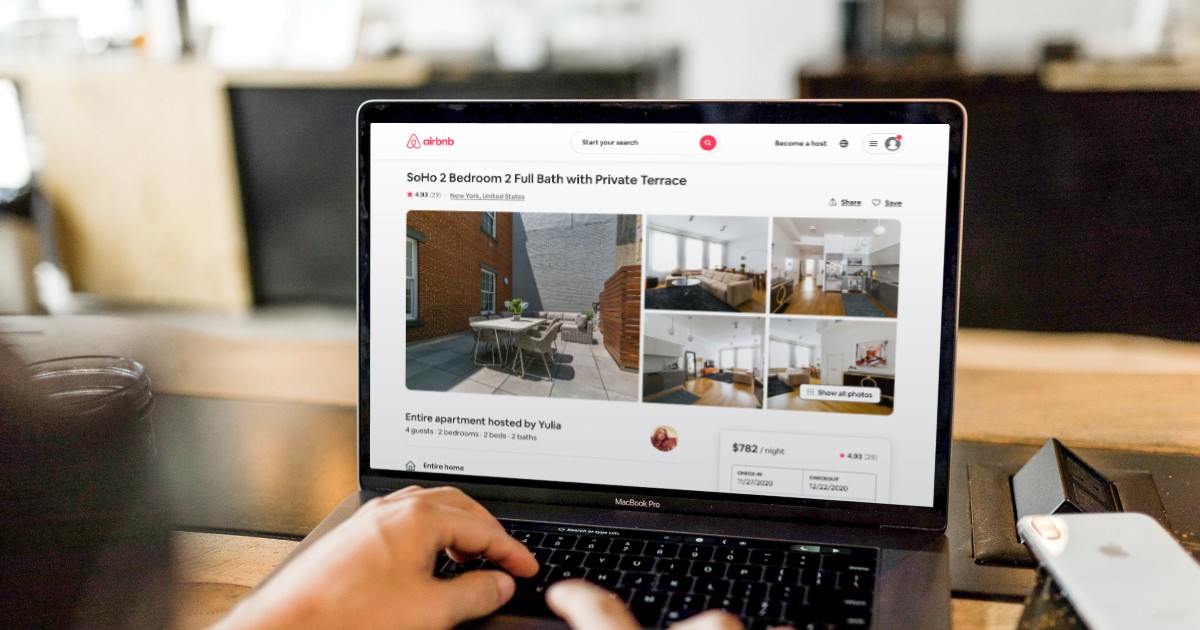 Pricing
Using Optimized Pricing 
Guests are more sensitive to pricing than you might think. They will compare your prices to every one of your competitors. Dynamic pricing allows you to stay ahead of the competition at all times. DPGO not only optimized your prices but it automates them too, saving you time and effort. Our users, on average, see an increase in bookings of 30% within the first month of use. Don't believe us? Try a free trial by clicking on the banner below.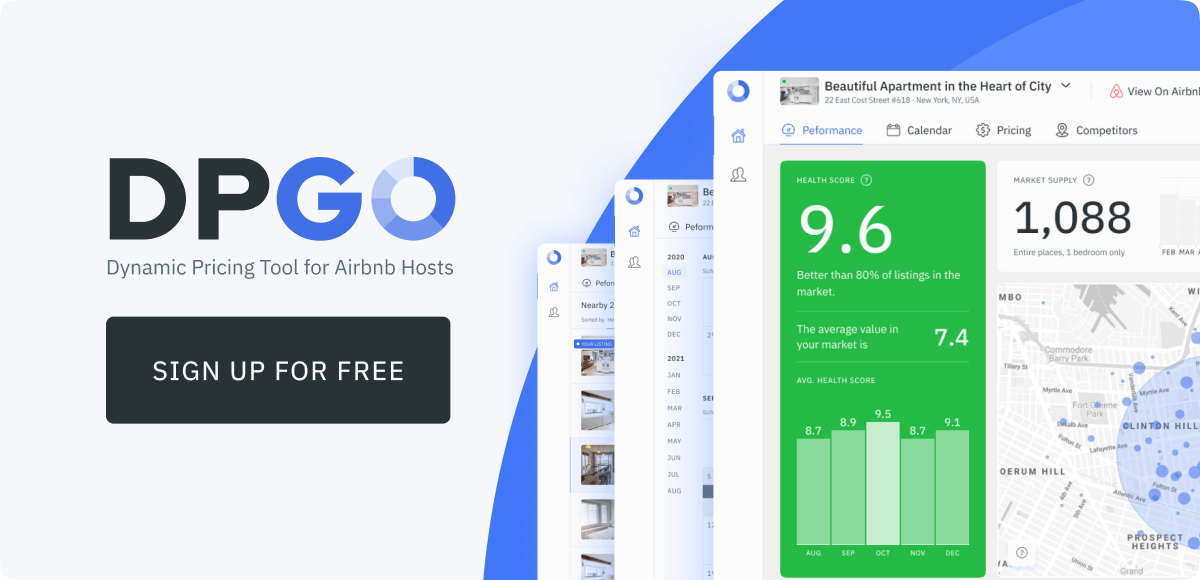 Offer Strategic Discounts 
The beauty of using dynamic pricing (aside from the optimized rates) is that you can offer discounts without worrying about your bottom line. Our DPGO interface lets you enter a minimum price, which means your prices will never go below this number. Having this level of control means you can offer a discount on an optimized price and still make money! People love discounts, no matter how small. 
Amenities
List EVERYTHING
You would be surprised what some people regard as amenities. As a host, you need to exhibit your listing as being one of the best-equipped options on the market. How do you do this? Well, by listing every amenity your property has. Whether it's central heating, air conditioning, a pool, a rain shower, a Keurig, a wood-burning fireplace, or a toilet that sings, make sure you mention it on your Airbnb listing profile! Guests can't tell if you have something they want unless you do your very best to list everything! 
Look at Your Target Guest & Renovate
The success of your amenities largely depends on how well you are catering to your target guest. Once you have a target guest type in mind (families, couples, business people, digital nomads, retirees, etc.), you'll need to ensure that you have the things that this guest type classically wants. Like bunk beds for families, coffee machines for business people, or high-speed internet for digital nomads. 
With DPGO, we're able to not only profile your competitor's prices but also their amenity lists! If they're getting more bookings than you, and your prices are better, the full-scale analysis that we offer will help you figure out why!