Most people forget that investing in property costs more than just buying the property in question. You have to add on a myriad of costs and tax is probably one of the last on the list for most people. Of course, if you're a professional real estate investor, then you'll know all the hidden and forgotten costs but first-time investors might not be so informed. This is why we wanted to draft a list of the states with highest property tax rates in the United States!
As it is not set by the federal government, property tax varies from state to state. We're not saying that it should be your primary concern, but knowing the property tax of the state you want to invest in is pretty important if you want to ensure your investment cost breakdown is sound.
Property taxes do change every year and they depend on the value of your property, so knowing what you're getting into is key. If you're looking at investing in smaller value properties then property tax won't be a critical factor but for those looking to invest in bigger properties aimed at families, property tax could get expensive and it could do so very quickly.
As we stated above, property taxes do vary according to the value of your property so the statistics stated below are average calculations from Tax Foundation. We also mention the average house value in November 2020 in order to illustrate these charges, and this information was originally published by GoBankingRates.com.
States with Highest Property Tax
10. Rhode Island
Rhode Island is the home to Brown University, Providence, Newport, and plenty of beautiful sandy shores. The state of Rhode Island's average property tax is 1.53%. While this number is not particularly high, property owners in Rhode Island pay an average of $5,163 in property taxes annually. Primarily, this is due to the high average property value. In November of 2020, the average home value in Rhode Island was $376,199.
9. Ohio
Ohio has a lot to offer. With Lake Erie to the north, tourists flock to Ohio in summer to enjoy the sunshine and a few days on the water. Ohio homeowners pay an average of 1.62% in property taxes and this translates to an average of $2,693 per year. The average home value in Ohio in November 2020 was $166,213.
8. Nebraska
Nebraska is covered in prairies of the Great Plains and this stunning natural beauty draws many visitors to the state. In Nebraska, property owners pay an average of 1.65% in property taxes. The average property value in November 2020 was $189,314 and this translates to an average annual property tax payment of $3,124.
7. Texas
The lone star state doesn't really need an introduction. International tourists have heard of Texas and they flock to the state to experience the iconic southern hospitality. The average property tax in Texas is 1.69% and this translates to an average annual payment of $3,734. The average property value as of November 2020 was $220,942.
6. Connecticut
The New York Post recently reported that Connecticut was fast becoming a dining destination recognized on a global scale. This will have a great impact on the short-term rental industry! The average property tax in Connecticut is 1.70% and the average property value in November 2020 was $299,945. The average property tax paid annually by Connecticut homeowners is $5,099. It's one of only three states where the annual property tax tops $5,000.
5. Wisconsin
Wisconsin borders two of the Great Lakes and the state even boasts the Harley Davidson Museum. Property owners pay an average of $3,607 in property taxes annually with an average tax charge of 1.73%. The average house value is slightly lower than most states on this list so far with a figure of $208,523.
4. Vermont
The state of Vermont is a hiker's paradise with its undisturbed forest areas and countless outdoor activities that attract many visitors, both local and international. The average property tax sits at 1.80% and that translates to a payment of $4,993 annually. The average property value in November 2020 was $277,387.
3. New Hampshire
New Hampshire's impressive role in the Revolutionary War means it attracts history buffs from all across the country. This state is one of three with a property tax of over 2%. New Hampshire's average annual property tax payments are $6,775, which is the second-highest average on this list. The percentage average is 2.03% and this is based on the average property value of $333,739.
2. Illinois
Illinois is home to the great city of Chicago and, as we all know, the city attracts plenty of tourists on an annual basis. Homeowners in Illinois pay an average of 2.05% in property tax, which works out at $4,476. The average home value in November 2020 was $218,358.
And at the top of our list of states with highest property tax rates is…
1. New Jersey
Maybe its proximity to New York City boosts the average property value and therefore property tax, but either way, New Jersey is top of our list! The average property tax in New Jersey is 2.21% with an average home value of $376,199 (also the highest on our list). Based on this, New Jersey homeowners pay an average of $8,314. This eye-watering figure shouldn't scare you away from owning property in New Jersey but it is important that you understand what you're getting yourself into before you buy!
How Can DPGO Help You Grow Your Vacation Rental Business?
In an ever-changing world of prices, trends and statistics, the only thing you can depend on is real data. Using data to make critical business decisions means you're removing 'best guess' factors and basing your decisions purely on facts. Your pricing should work in the same way.
DPGO has a range of pricing plans that will allow you to access the data and services that you need without paying for things that you don't want. The data that we use for our price analysis and insight widgets is collected on a constant basis. We are always monitoring the market and if you make use of DPGO's dynamic pricing services, you will be kept competitive 24/7, 365.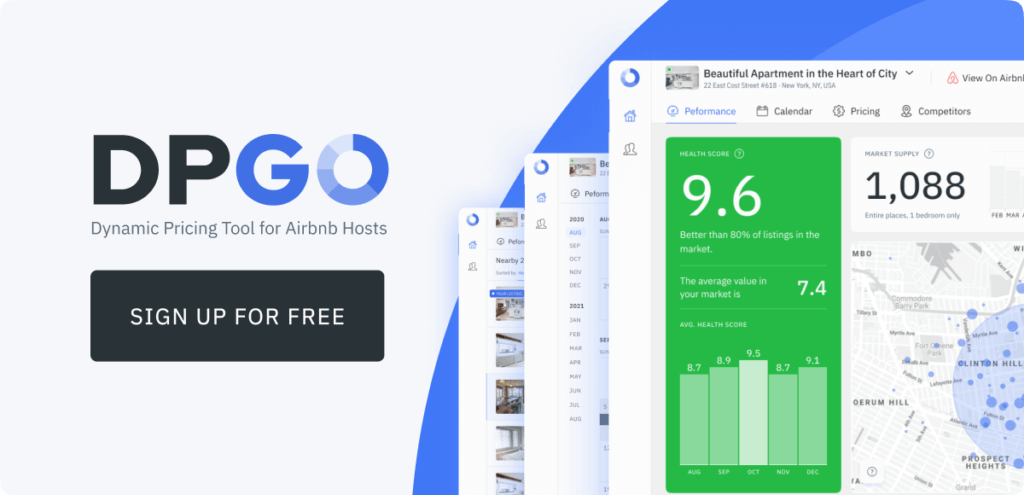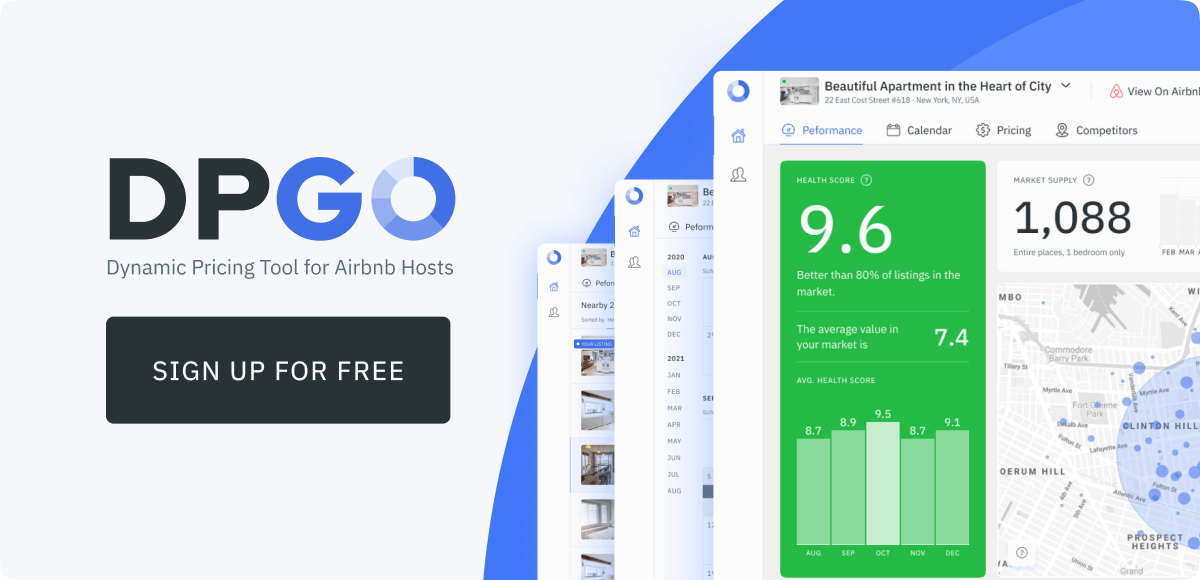 You can join DPGO on a trial basis for free by clicking the banner above and registering for your free 30-day trial period!