We're almost a month into the new year and think we're all in need of a productivity boost! With access to all of this short-term rental data, we thought you'd enjoy a series of specially crafted Airbnb projections. In this post, we'll go over the four main travel trends predicted to dominate the market in 2022.
Part of crafting Airbnb projections involves looking back. Strange as that may sound, understanding how the market has changed will help you understand the direction it is moving towards in the future. For example, since the start of the pandemic, travel behaviors have changed drastically. People book with less notice and stay for longer in order to avoid COVID restrictions. According to Airbnb, long-term stays of over 28 days now account for around 20% of its business.  
Airbnb introduced its 'I'm flexible' feature in order to capitalize on the greater flexibility that we're seeing in the short-term rental industry. This feature allows guests to search available listings without entering dates or a location. Instead, the Airbnb website or app uses your location to identify a selection of listings that you might like. The closest listing will be displayed at the top of the list. You can also enter dates to help narrow your search field if you so choose. 
Airbnb Projections: Trends in 2022
To identify trends in Airbnb travel in 2022, we needed to look at more than just our own data. Instead, we had to examine the information from a range of other short-term rental industry stakeholders. Everything from flight data and currency exchange rates to unemployment figures and government regulations needed to be considered.
Trend 1: Digital Nomads
As far as Airbnb projections go, this is not a particularly new one as we've been seeing digital nomads since the start of the pandemic in 2020. However, what is different now is the number of people who can be classified as 'digital nomads'. In 2022, business travel is also coming back strong. Around the middle of last year, companies started issuing return to office orders for the vast majority of their staff. The industry as a whole held their breath waiting for the impact to hit, but soon after the news of this return broke so did the news of the Omicron variant. With this heightened risk, countries began once again to place restrictions on their borders and workers headed home once again. This leads us to our second trend…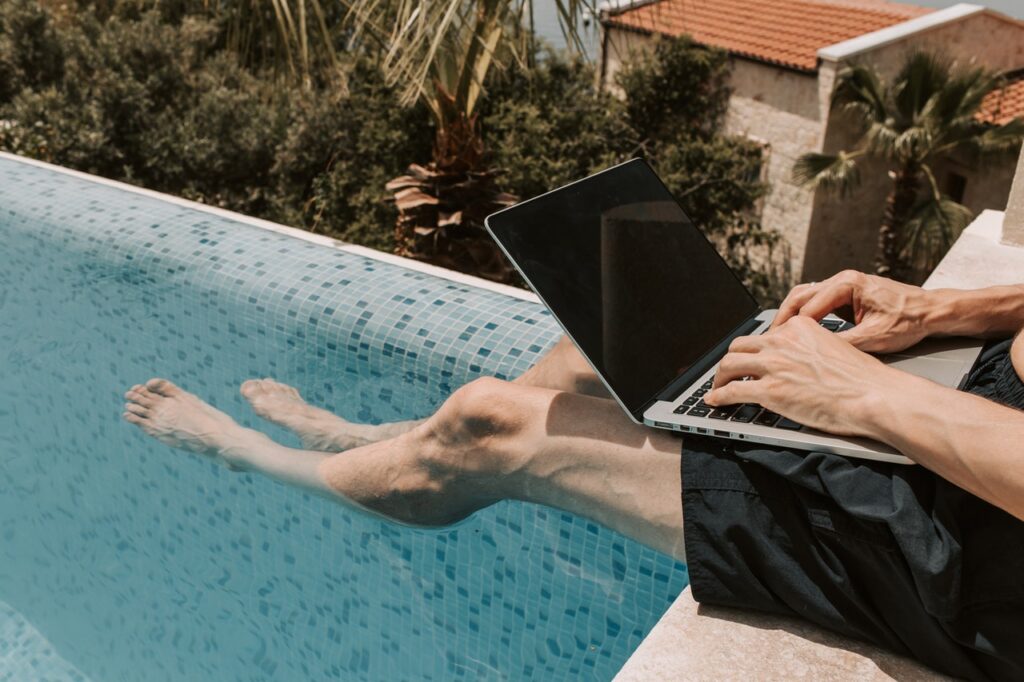 Trend 2: International Travel is Back!
With the easing of global restrictions, many travelers opted to undertake the process of going on an international trip. Having missed out on two years worth of international travel, people were eager to get back to their globe-exploring ways. Catherine Powell said the following when she sat down with Marie Clarie magazine, "People are looking to travel, but they're looking to travel in more interesting European destinations, not necessarily the big cities that they went to before. The top 10 cities globally used to be 11% of our revenue, and now that's gone down to 6%. We will continue to see flexibility, we will continue to see longer stays and remote working."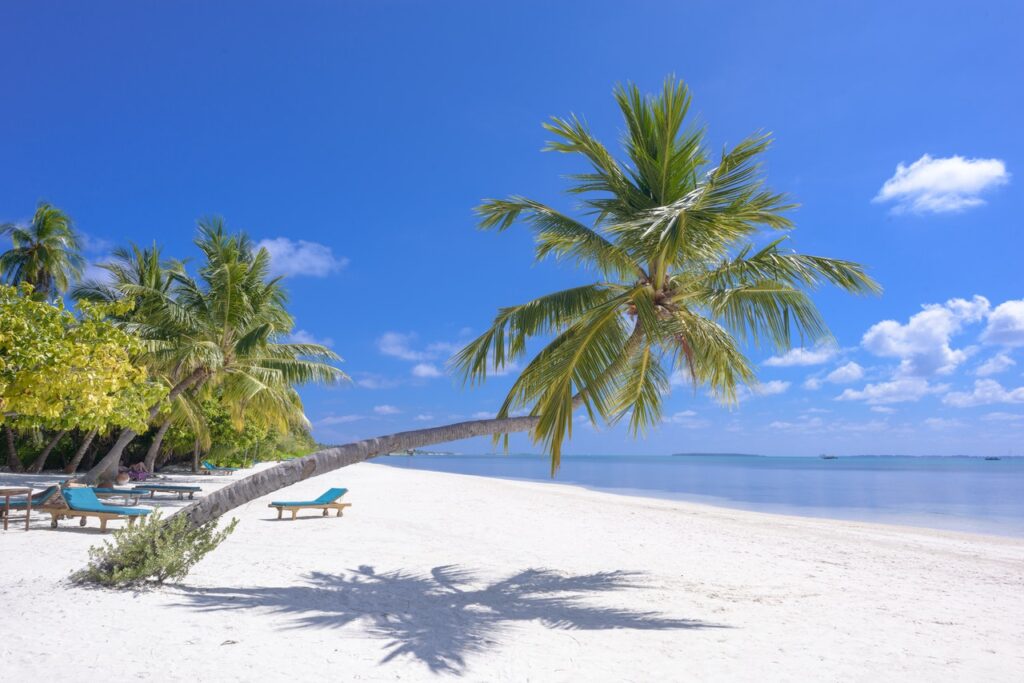 With requirements and restrictions changing with very little notice, guests are demanding greater flexibility than in the years before the pandemic. Hosts and hospitality providers need to understand that guests are hesitant to risk their money if they have no ability to change their plans should something pop up. Airbnb has a range of cancellation options and we encourage hosts to think about their selection carefully. 
Of course, there are two sides to every coin, and a cancellation policy needs to suit the host as well as their target guests. Offering discounts is a great way to circumnavigate this concern, but rest assured that you will still receive cancellation requests, even if your policy is strict and clearly stated.
Trend 4: Family Travel
Most Airbnb projections for both this and last year agreed that family travel was a big chunk of the travel market. Traveling with family started as a great way to get everyone together while still adhering to government restrictions at the time. Individual travel was still popular, of course, but bookings on Airbnb for 4 people or more increased noticeably in the second quarter of 2021 and the momentum hasn't slowed down since.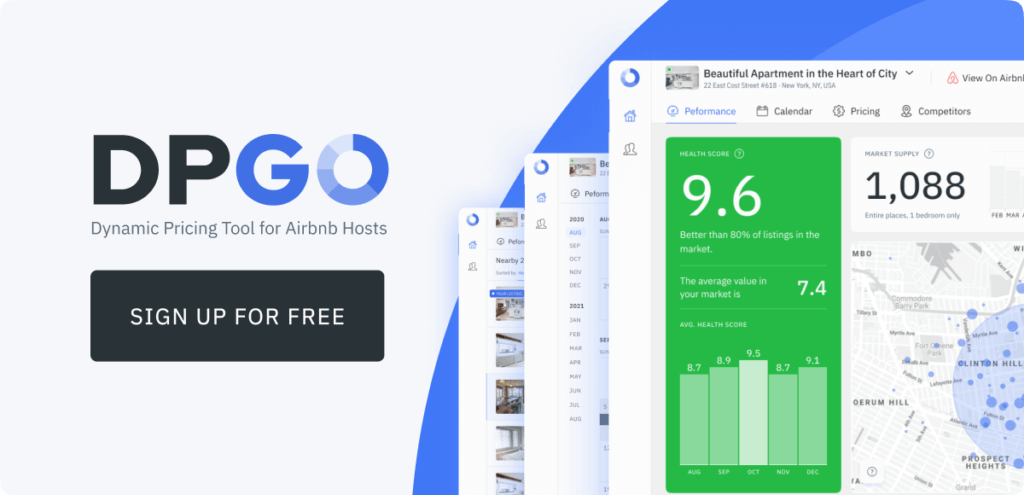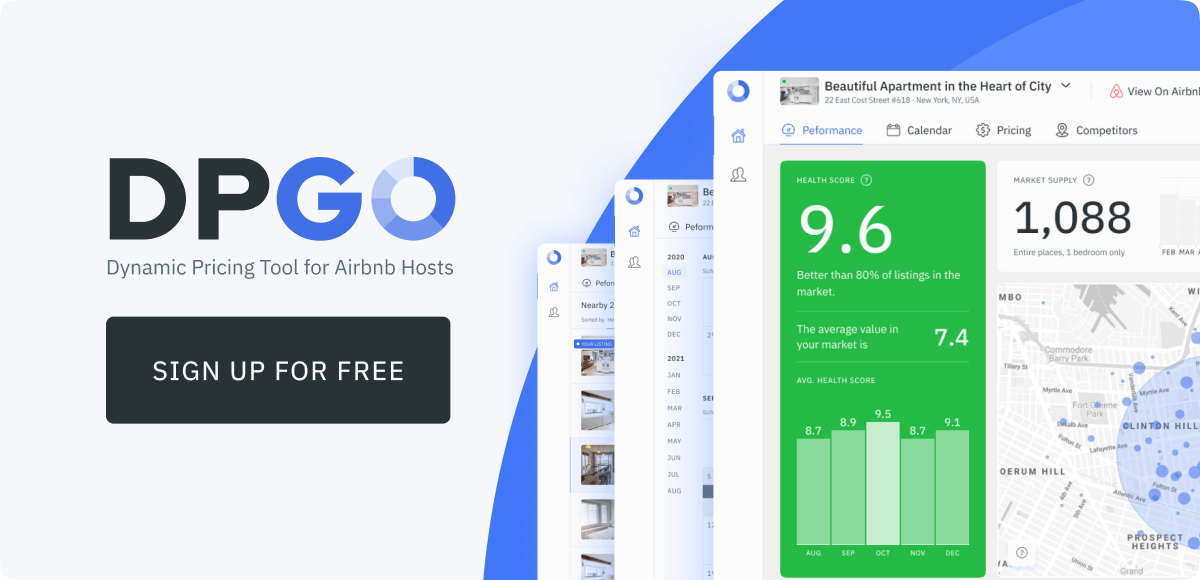 How Can DPGO Help with Airbnb Projections?
DPGO offers more than just dynamic pricing recommendations and revenue management. As an AI-driven system, we base all of our actions on data that we've collected from your local market. Without data, we can't provide the accuracy that we currently do. This data gives us the ability to forecast market trends and make accurate Airbnb projections. 
If you'd like to experience the DPGO offering, you can sign up now and enjoy a free 30-day trial! We would never expect you to pay for something that you are not certain will work for you and your business. Hence, we're putting our money where our mouth is! Try DPGO and see the benefits for yourself! For an easy sign-up process, click on the banner above and get started!