Coming up with a list of vacation rental tips for owners could take forever. There are so many ways to improve your vacation rental listing and the strategies you use to run it, even if you're not new to the industry. This week, we decided to whittle our advice guide down to six easy-to-follow tips and steps. 
While vacation rental advice is specific to your local area and listing type, we can give you general advice that will help you gain more bookings across greater sections of your annual calendar. 
If we were asked for a list of six steps to take a vacation rental from surviving to thriving, these are the six things we would start with!
1. Choose a Guest Type to Target and Tailor Everything (including Marketing) to That Type of Guest
Trying to appeal to everyone is a recipe for disaster. You can't design a listing profile and hit every want and need of every type of guest. If you want to attract business travelers, you should focus every aspect of your listing towards attracting those travelers. You'll need a desk, perhaps a printer, and ideally, your listing would be close to a central business district. None of these things are critical if you're looking to attract family bookings or couples. 
Everything, and we do mean everything, can be tailored towards your target guest. Your featured image can show things that appeal to that guest, your prices can fit into the expectations that your target guest might have, and your title can emphasize the best parts of your listing.
2. Photography Must Be Professional
Put yourself in the guest's shoes – would you book to stay somewhere if the pictures on their listing page were sub-par? We don't know about you but we'd rather pay slightly more for accommodation that looks attractive and well-kept. 
Professional photographers know all sorts of tips and tricks to make your listing look the very best that it can be. And before you say it, no you cannot take pictures that are just as good with your iPhone.
If you want the best for your listing, pay a professional and get some high-resolution, high-quality, professional images. Talk to your photographer and communicate which aspects of your listing you want to highlight, and make sure that you use the best image as your featured image!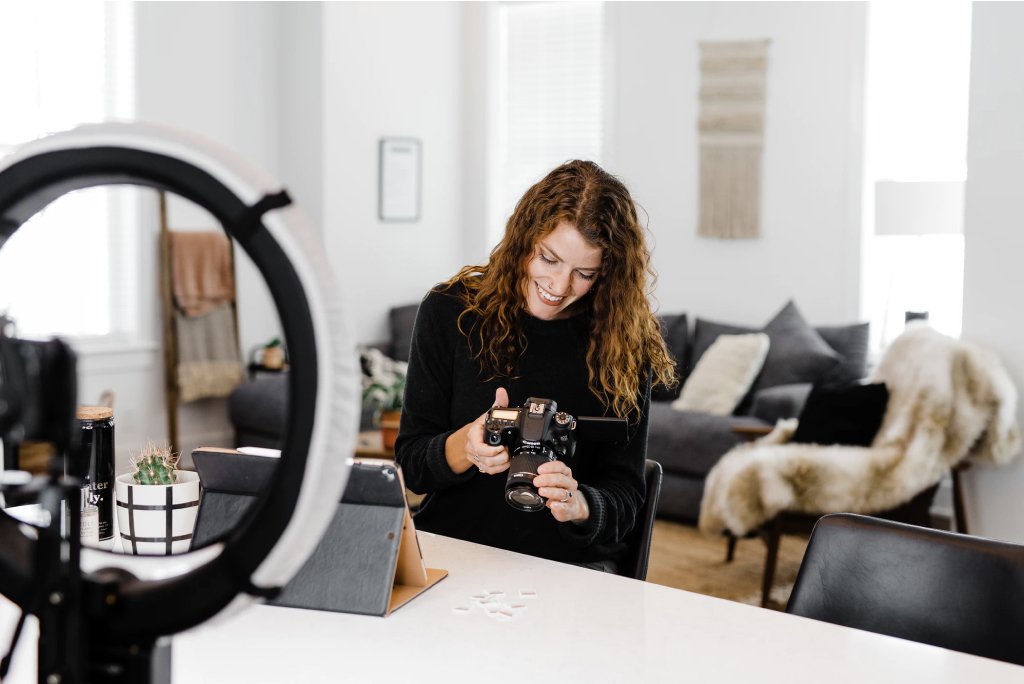 3. Set Minimum Stay Requirements
One-night bookings are not for everyone. The costs for the host are the same as they are for a booking of 3 nights or longer, so what is the point? Different hosts have different ideas of what success means. Some want a completely full calendar, some have a target earning in mind, and some just want to cover their costs and do it for the enjoyment of hosting. 
Setting a minimum stay requirement allows you to control your cost vs earning margin. You need to ensure that your operation costs plus cleaning costs allow you to operate one-night bookings without losing money. 
Once you've worked that out, you then need to decide whether you have the energy or motivation to allow one-night bookings. There's no judgement in this regard, it's just something that you have to decide on your own. If you don't want to allow single-night bookings, then you'll need to put renewed effort into encouraging longer bookings!
4. Offer Discounts
Discounts are an important part of any efficient pricing strategy. Customers of any business enjoy feeling like they're getting a good deal. If they feel like they're getting a better deal, then they are more likely to spend more. 
If you're a DPGO customer, you can ascertain which nights are the most popular in your local market and what your competitors are charging. You can then use that information to beat their prices, but also to identify which nights would be most profitable to discount. 
Usually, Fridays and Saturday nights are the most popular, so it would be logical to discount either Thursday or Sunday night. Allow your guests to extend their stays by offering another night at a 20% discount. It may be 20% less than your normal price but you would probably not have managed to sell that night had you not offered that discount.
5. Keep Your Listings Fresh & Your Response Rate Up
Update your listing frequently. Change your title, change your featured image, and even change your listing description. Vacation rental platforms such as Airbnb and Vrbo like newer listings and listings that the platform identifies as fresh and frequently updated. These sorts of platforms focus on the user, and they do not want to push listings that aren't going to give their users the best possible experience. 
If you set up your listing and effectively forget about it, Airbnb will quickly note your listing as one that is not guaranteed to give the best experience. The platform you list on has access to the speed of your replies and the frequency in which you update your pricing or listing page. Make sure you reply to every message and update your listing once every two weeks at the very least.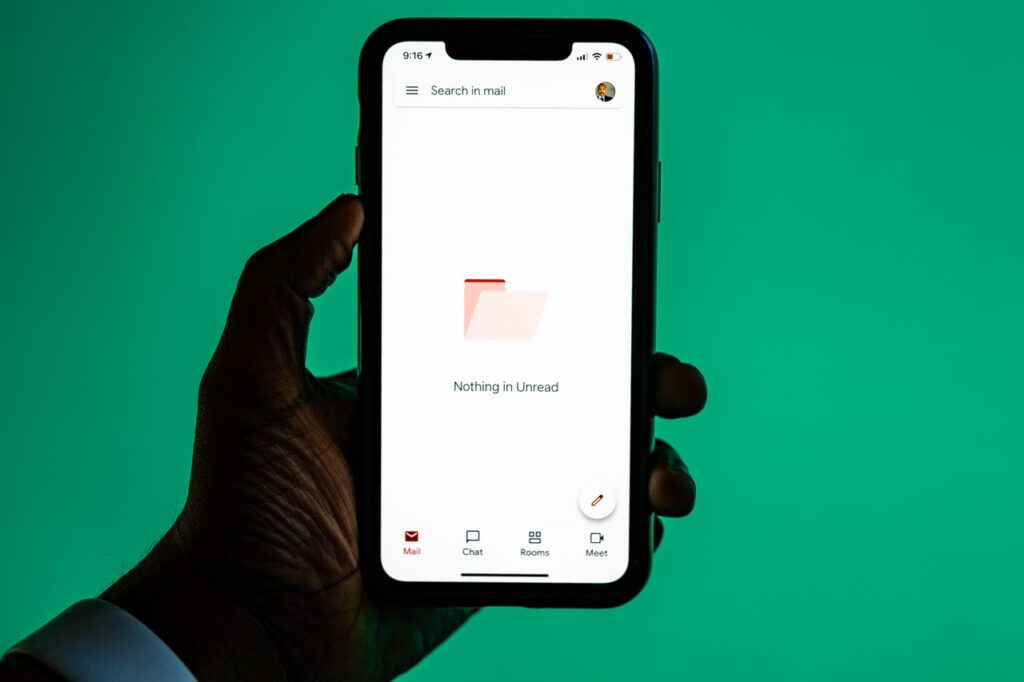 6. Make Use of Dynamic Pricing
Dynamic pricing is the easiest way to increase the efficiency and effectiveness of your pricing strategy. Using data to determine your prices makes infinitely more sense than only looking at your competitors. Dynamic pricing engines like DPGO take the stress and management out of pricing strategy decisions. 
The DPGO pricing engine has helped our users increase their occupancy rates by up to 90%. Higher occupancy rates mean more money and more money means a more successful business.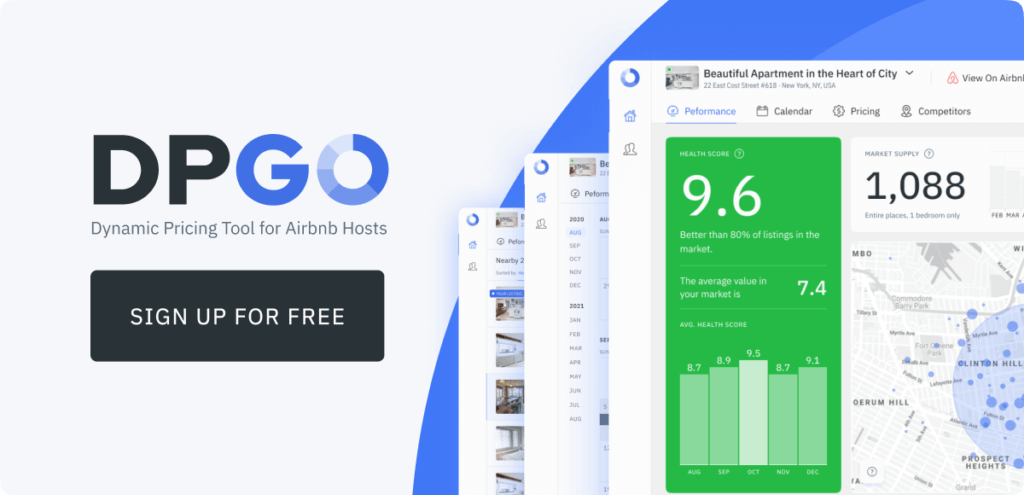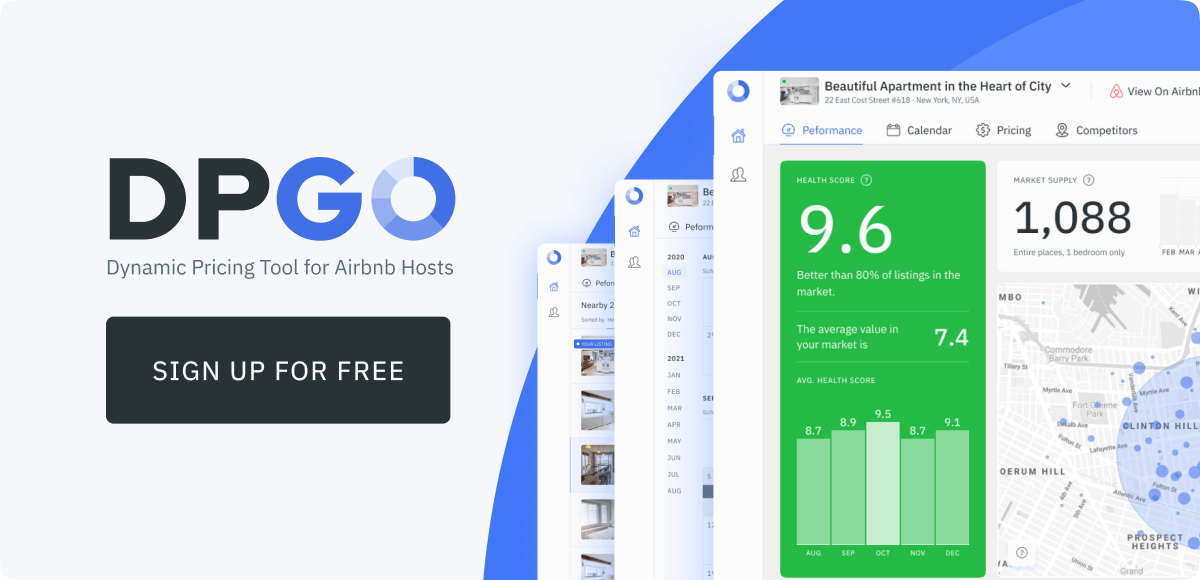 We know that to believe something, you usually have to experience it for yourself. So, we've decided to offer new DPGO users a free 30-day dynamic pricing trial! That way, you can experience the benefits firsthand. Click the banner above to get started and choose from one of our many usage plans.