Miami, the multicultural melting pot of activity of Miami-Dade, is synonymous with vibrant nightlife, sunny beaches, blue water, and being a playground for the rich and famous. 
The vacation rental demand in Miami is steady, even by city standards. No matter the season, tourists flock to the seaside metropolis and this presents short-term rental hosts with a unique opportunity. 
As the Miami skyline continues to evolve with dazzling condominiums and luxurious residential complexes, property ownership in this thriving metropolis has become more alluring than ever. However, owning a property in Miami is just the beginning; managing and maximizing its potential requires expert assistance from the best property management companies the city has to offer.
In this comprehensive blog post, we embark on a journey to explore the crème de la crème of Miami's property management companies. Whether you're a seasoned investor looking to expand your portfolio, a homeowner seeking professional management, or a prospective buyer curious about Miami's property management landscape, we have you covered.
The Resurgence of Miami's Property Investment Boom
Miami has experienced a remarkable real estate resurgence in recent years. With an influx of both domestic and international buyers, properties here have seen unprecedented growth. As the demand for premium properties continues to soar, property management companies have emerged as essential partners in safeguarding investments and ensuring a seamless experience for property owners.
What Do Property Management Companies Do?
Property management companies play a pivotal role in the Miami real estate ecosystem. These companies act as intermediaries between property owners and tenants, handling tasks ranging from rent collection and property maintenance to tenant screening and lease agreements. The best property management companies offer a comprehensive suite of services that streamline operations and optimize the return on investment for property owners.
How Do I Choose the Best One?
Selecting the ideal property management company is a crucial decision that can significantly impact the success of your investment. Throughout this blog post, we will explore a set of essential criteria to consider when evaluating property management companies. From reputation and experience to communication and technology integration, we leave no stone unturned in our quest to find Miami's top performers.
The Top Property Management Companies in Miami
Our research has led us to a curated list of property management companies that have consistently demonstrated excellence in their field. Through rigorous analysis and feedback from property owners and industry experts, we present an overview of each company's strengths and unique selling propositions. Discover their success stories, the scope of services they offer, and testimonials from satisfied clients.
KeyRenter
KeyRenter is one of the best-known property management companies in the greater Miami area. With over 15 years of industry experience, KeyRenter manages over 8400 listings to the highest standards. Modern technology is a big part of the services offered by KeyRenter, as they aim to find the easiest and quickest ways to manage your listings to perfection seamlessly. The team at KeyRenter comprises dynamic individuals with experience in the property management industry, making them among the best choices to manage your property. 
They offer two usage plans. Namely, these are their full property management service and tenant placement service.
Services Offered by KeyRenter
:
A 21-point Tenant Screening

Property Marketing

Property & Greater Market Analysis

Tenant Placement (Move in/Move out)

Leasing

24/7 Maintenance 

Biannual Property Inspections

Tenant Relationship Management

Monthly Accounting 

Rent Collection

Eviction Overview

Tenant Placement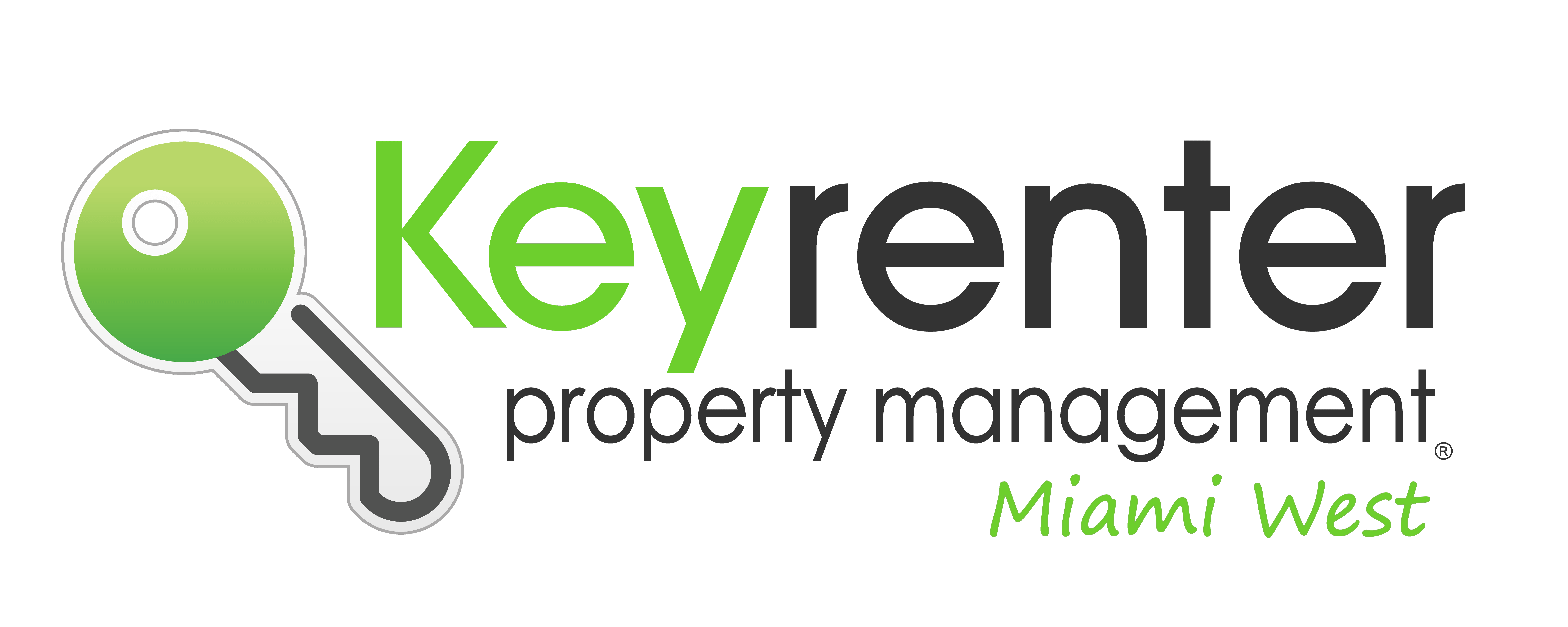 Novel Management
Novel Management has won many awards over the years for its faultless property management services in Miami. The company manages over 150 properties across Miami, Miami Bech, Aventura, Coral Gables, Doral, Brickell, Downtown, North Miami, South Miami, Sunny Isles, Homestead, Key Biscayne, Miami Shores, Miami Lakes, Pinecrest. 
Your point of contact at Novel Management will always be the same property manager, so communication will always be easy and seamless, plus the entire team is in-house. There are no hidden fees, and the rates at Novel Management are competitive.
Services Offered by Novel Management:
Leasing

Tenant Screening

Rent Collection

Maintenance

Inspections

Financial Reporting

Buying and Selling Real-Estate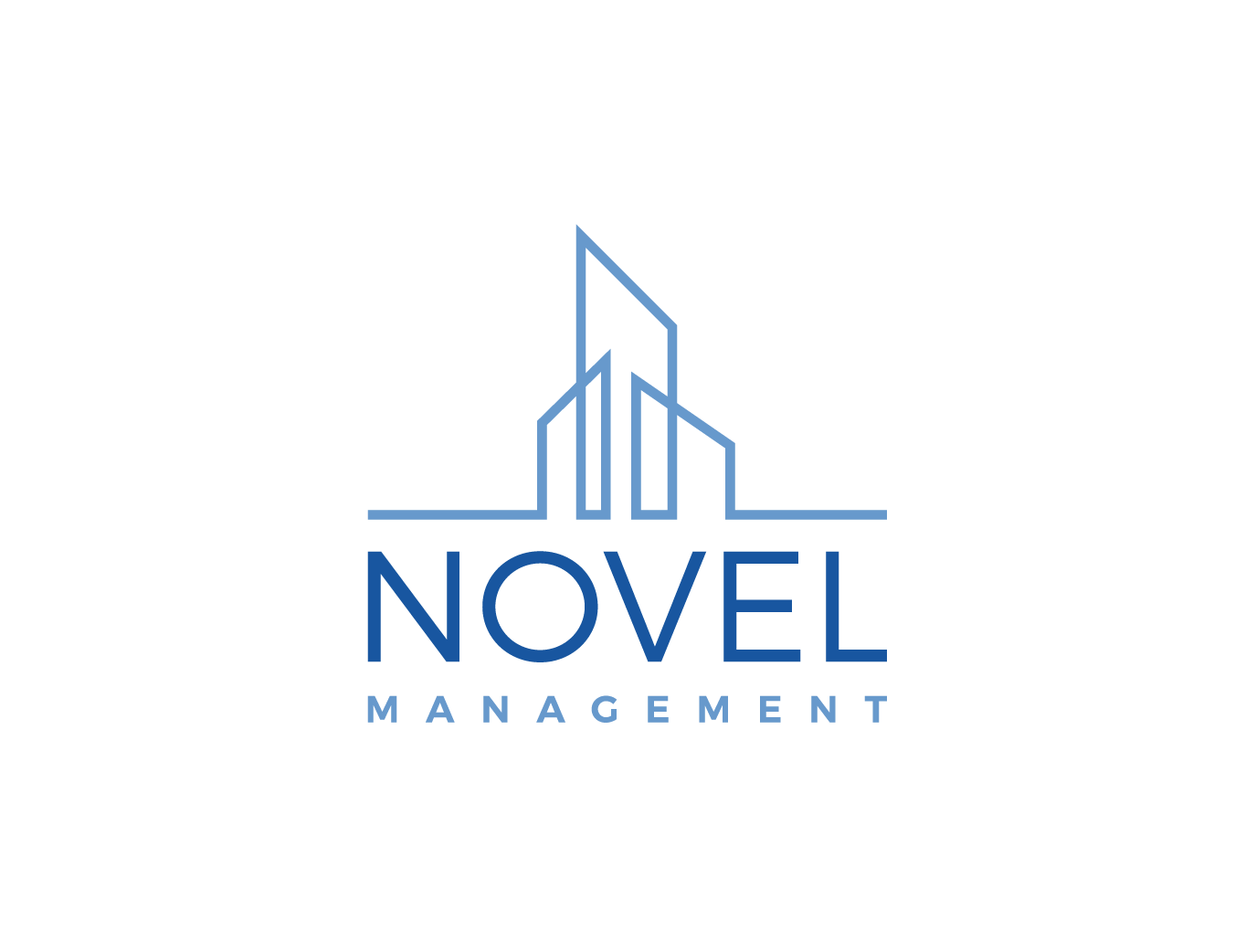 Park Place
While relatively new to the market having been formed in 2019, Park Place is by no means lacking in experience. The company's service area includes major US and Canadian cities like Miami, Hollywood, Los Angeles, Toronto, Dallas, Ottowa, and more. The team at Park Place currently manages over 420 listings across their expansive coverage area.
Park Place offers a full-service solution, which means they handle everything from guest check-in to check-out, to cleaning and maintenance. This is over and above client support services. The company has local partners on the ground in every service area. This means you have access to a short-term/vacation rental expert with local knowledge on taxes, licensing, registration, seasonal pricing, special events, trustworthy cleaners, contractors, and more. 
Services Offered by Park Place:
Property Optimization & Interior Design

Cleaning

Maintenance

Guest Communication (Guest Check-in, Concierge)

Listing Management on 10+ PLatforms

Insurance

Property Marketing on 10+ Channels

Property Revenue Analysis

Short-Term Rental Licensing & Registration

Guest Screening

Pristine Property Management LLC
The primary goal of the team at Pristine Property Management LLC is to protect your property investment. The partners at Pristine are also property owners and investors so they treat your investment as their own and put the utmost care into managing your property. With a roster of international clients, Pristine has global network connections who expect the very best. The company manages residential, multi-family, and commercial properties across the Miami and Fort Lauderdale area. 
Services Offered by Pristine Property Management LLC:
Full-time maintenance and emergency services

Cleaning, lawn care, landscaping, and pool care services

Monthly and year-end client financial reports

Market analysis

Leasing team

Extensive tenant credit, criminal and background verification

Processing Public Housing Vouchers (Section 8)

Tenant retention

Rent collection and accounting

Enforcing the lease contract and rules/regulations

Eviction processing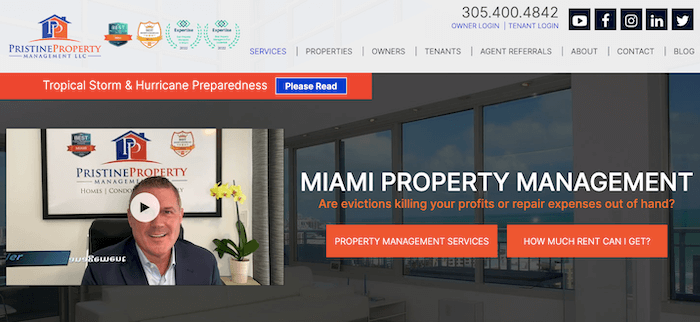 Awning
Awning offers a multi-dimensional approach to buying, selling, leasing, and managing short-term rental properties. The brand has been featured in The Washington Post, Forbes, and The Wall Street Journal. Awning advertises a payment scheme that starts at just 15% of annual listing revenue. It also offers listing optimization by one of its in-house SEO specialists. 
Services Offered by Awning:
Cleaning management

Stock & Amenities 

Linen service

Insurance

Home automation

Check-in & check-out support

Calendar management

Marketing

24/7 emergency support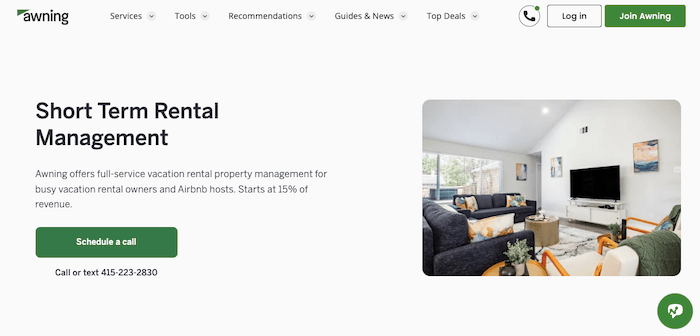 In Conclusion
With its sun-kissed beaches, cosmopolitan charm, and thriving real estate market, Miami remains an attractive destination for property owners and investors. The journey to finding the best property management company in Miami is rife with possibilities. We hope that this blog post has helped you identify the perfect property management company in Miami for you! If you would like to be featured, contact our Marketing department at marketing@dpgo.com.