It's pretty heartbreaking when guests leave your property in disarray. It's quite another thing when they cause permanent damage. This situation gets even worse when your repair job is a lengthy and costly one. Hence why you need a security deposit for your vacation rental property. 
Different platforms have different in-house protection policies for hosts. Airbnb has the 'Host Guarantee' Program, yet Vrbo and Booking.com do not offer any independent protection for their hosts. Instead, they advise asking your guests to pay a security deposit which you can then return once you ascertain that they have left no serious damage after their stay.
How Should I Approach a Security Deposit for My Short-Term Rental Property?
Your approach to your vacation rental property damage policy massively depends on the platform on which you list said property. As explained above, the various platforms have various approaches to security deposits and damage policies and before you decide how much you want to charge, you first need to ascertain what each platform will allow you to do. 
Airbnb has the Host Guarantee, but this does not stop you from charging an additional security deposit to ensure that your guests can't leave whatever damage they create unpaid for after they check out. Charging a security deposit is always a good idea, even if you have a vetting process for potential guests.
Are There Different Types of Security Deposits?
Airbnb hosts can opt to charge a deposit through the Airbnb site, or they can charge one personally. Airbnb deposits are managed by Airbnb. They reserve the funds on the guest's payment method and release it once the booking is complete and the host has verified that everything was left undamaged in their listing. 
The host-led deposit is a private fee required by a host in order to confirm a booking. These deposits are harder for Airbnb to regulate, and give the host a higher likelihood of receiving financial payment for damage. Guests might be slightly hesitant over these sorts of deposits as Airbnb have no ability to regulate the charge.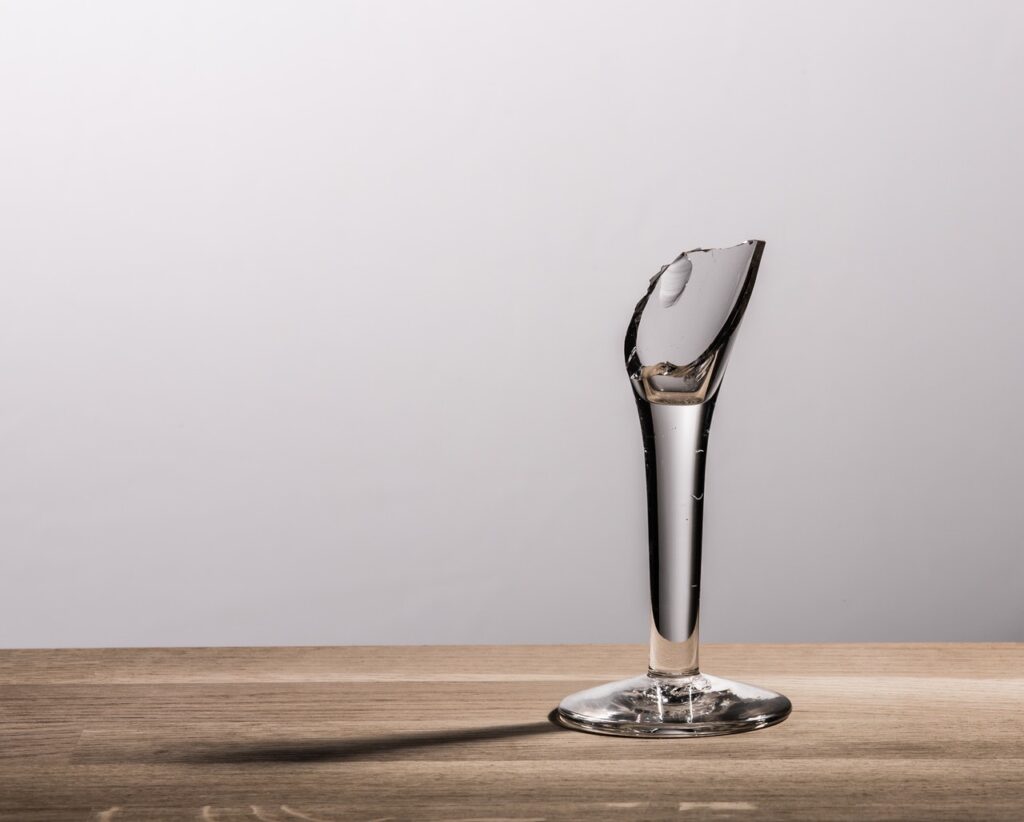 How Do I Add a Security Deposit to My Airbnb Account?
The process of adding a security deposit to each of your future bookings is very simple. The process of deciding how much to charge might be slightly more complicated. 
To add a security deposit, simply login to your Airbnb account, go to the 'Listing' section, and select the listing on which you want to charge a security deposit. 
Next, click 'Policies and rules', then select 'Policies'. 
You should see 'Security deposit', and a small 'Edit' button. 
Enter an amount between $100 and $5,000 USD, then click 'Save'.
How Much Should I Charge?
The general rule of thumb for security deposits for long-term rentals is equal to one month of rent. In short-term rental cases, that figure becomes more complicated. When speaking in short-term rental terms, the average deposit ranges from $100 to $500, depending on the property and the length of stay. 
Whatever you decide to charge, make sure that you declare it in your losing description and property information. Guests do not like hidden costs so whatever you do, make sure you declare these deposit requirements early in the booking process.
What Counts as Damage?
This question is a little more ambiguous. The damage and the extent of the damage can only be determined by the host. But remember, it still has to be verified by Airbnb to avoid any erroneous deposit-withholding. 
Anything from broken furnishings and broken property, to structural damage and stolen goods, counts as damage, but the host will have to use their discretion and decide whether they want to claim some of the security deposit. Vacation rental insurance also comes into play here. You should also take out an insurance policy as backup protection.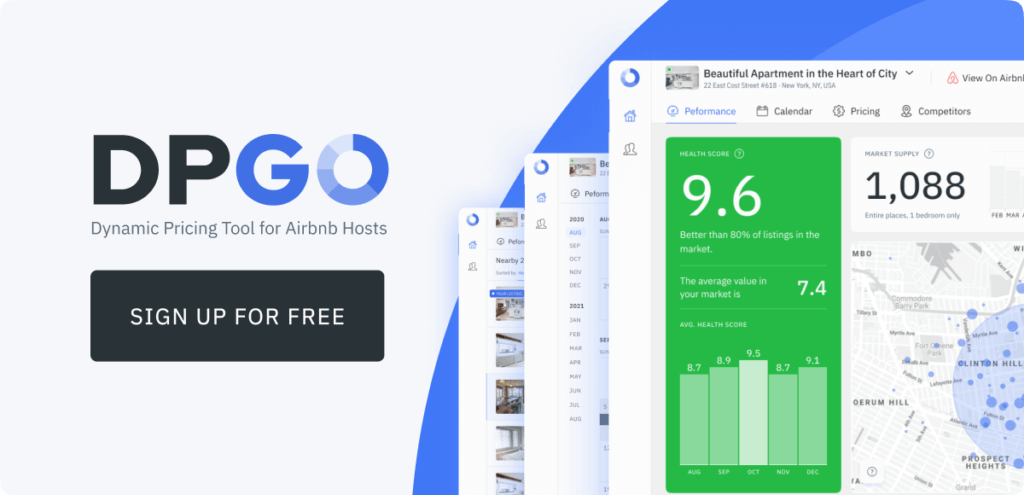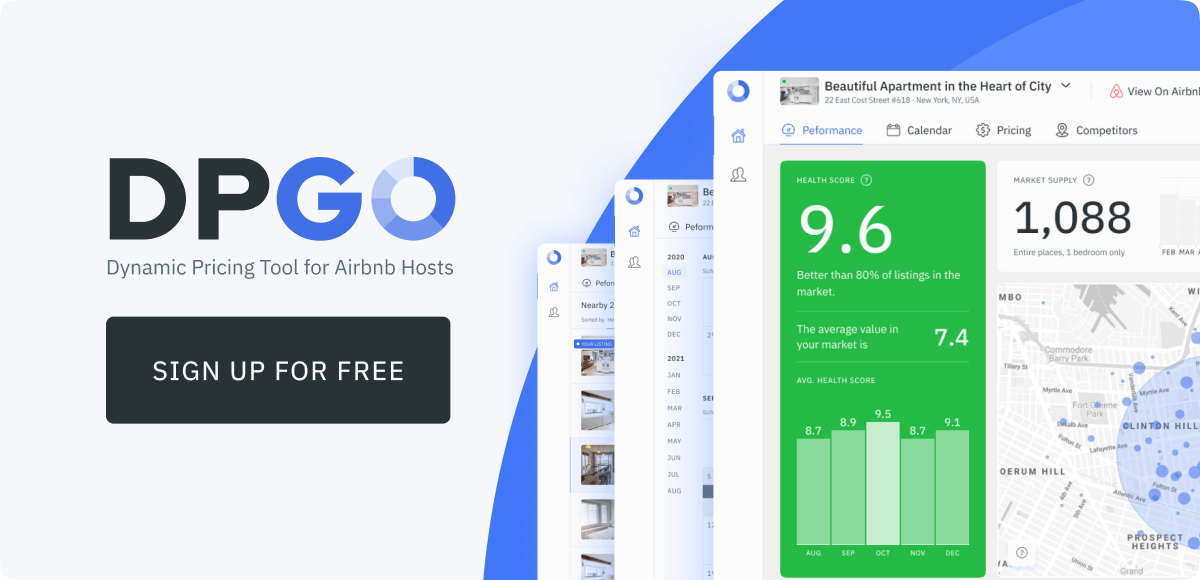 How Can DPGO Help?
Hosts have the right to charge a security deposit for every booking they confirm. The platform is designed to allow hosts to secure as many bookings as they physically can. The invention of the security deposit means hosts are protected! 
Dynamic pricing is the best way to boost the number of bookings. We're the best tool to ensure you benefit from a maximized rate of income. DPGO analyzes billions of data points to arrive at our pricing recommendations, which we automatically update every day to ensure you stay competitive.