Living in what experts call a "global village" means being able to manage Airbnb listings remotely without huge complications. These software companies develop tools to make administrative and logistical processes easier than ever before. 
The aim of the game when managing an Airbnb listing at a distance is confidence and reliability. These are critical if you want your business to work without your physical presence. 
We wanted to examine the other sorts of technology that remote Airbnb hosts need remotely. We think that every host can benefit from dynamic pricing, and that's why we've also included it on our list…
Technologies You Need to Manage Airbnb Listings Remotely
Dynamic Pricing Technology
I'm sure it won't come as a surprise that this is the first technology on our list, but the importance of dynamic pricing cannot be understated. By using optimized pricing, hosts get the best chance at making the maximum amount of money from one booking. And if you're looking for a profit-boosting tool, then dynamic pricing is it. 
All dynamic pricing tool interfaces are accessible from anywhere with an internet connection, which makes them perfect for hosts that need to manage Airbnb listings remotely. You can be thousands of miles away, and still have a firm grasp on your pricing with a dynamic pricing tool. You can also arrange your calendar's prices according to how important the dates are, optimize pricing per season, block off key periods, change minimum stay requirements and booking rules on a more micro basis.
DPGO offers critical market insights for a lower price than any of our competitors. Our algorithm is one of the most advanced on the market, and as a result, our pricing recommendations benefit from a vast amount of in-depth data. We include daily rates, competitor analysis, occupancy rates, health scores, exchange rates, and more to arrive at our smart price recommendations.
We're offering all new sign-ups a free 30-day trial to use DPGO and experience the benefits for themselves! You can register for your DPGO account here. We're also here to support you every step of the way! If you need us, you can contact the Support Team at support@dpgo.com or launch the Support Chat on our homepage.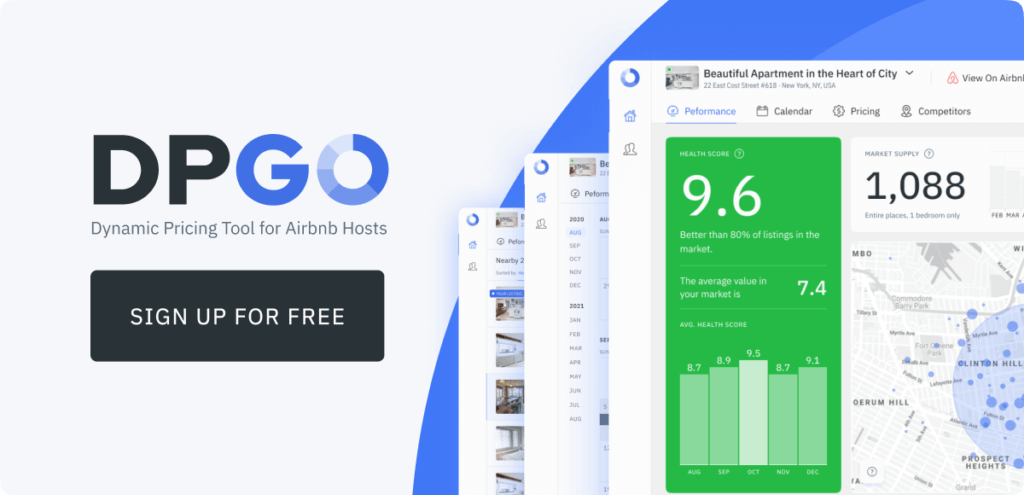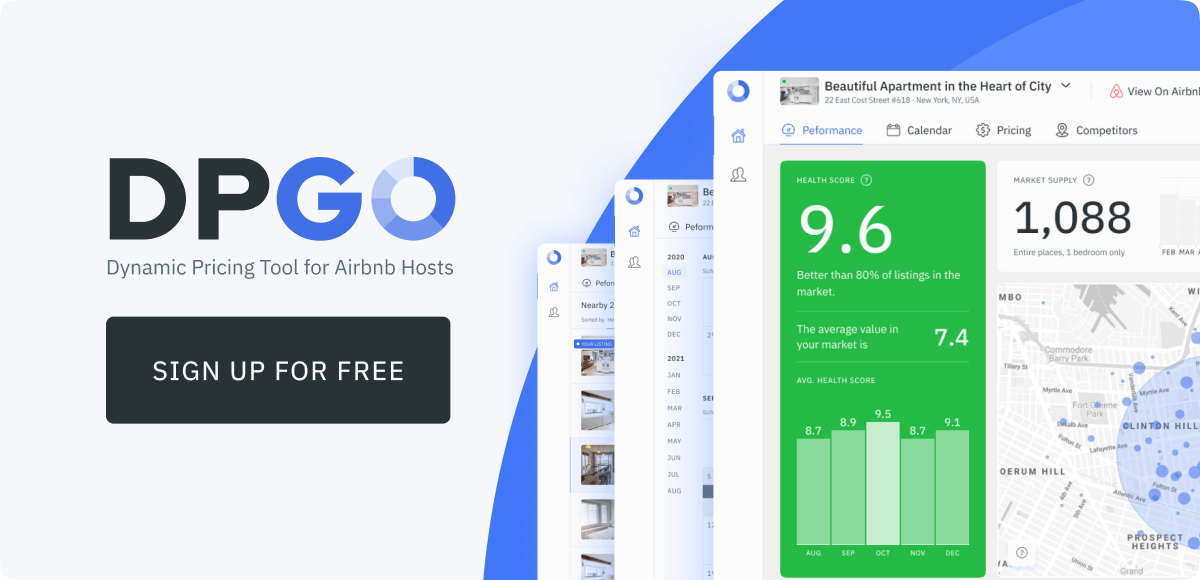 Property Management Software
Similar to dynamic pricing technology, property management software is critical to the stable running of an Airbnb property and/or business. Not only do property management systems make host's lives easier, but they also allow hosts to maintain a firm handle on the running of their business.
We recently partnered up with some of the biggest property management software companies in the game. DPGO is now fully connected with iGMS, Hostaway, and Hostfully.
These systems offer various benefits ranging from replying to guest messages to booking maintenance staff and cleaners.
Self Check-In Systems
Self-check-in is a beautiful thing, and especially in times of COVID, a hands-off approach to check-in is better. Guests feel more independent and hosts enjoy more freedom to allow check-in without having to be there in person. 
The options for self-check-in systems include lockboxes and electronic access codes for smart locks installed at listings across the country. From the security of your smartphone, you can grant a guest access to your listing. Some companies will even install the smart locks themselves and generate access codes without you having to do anything!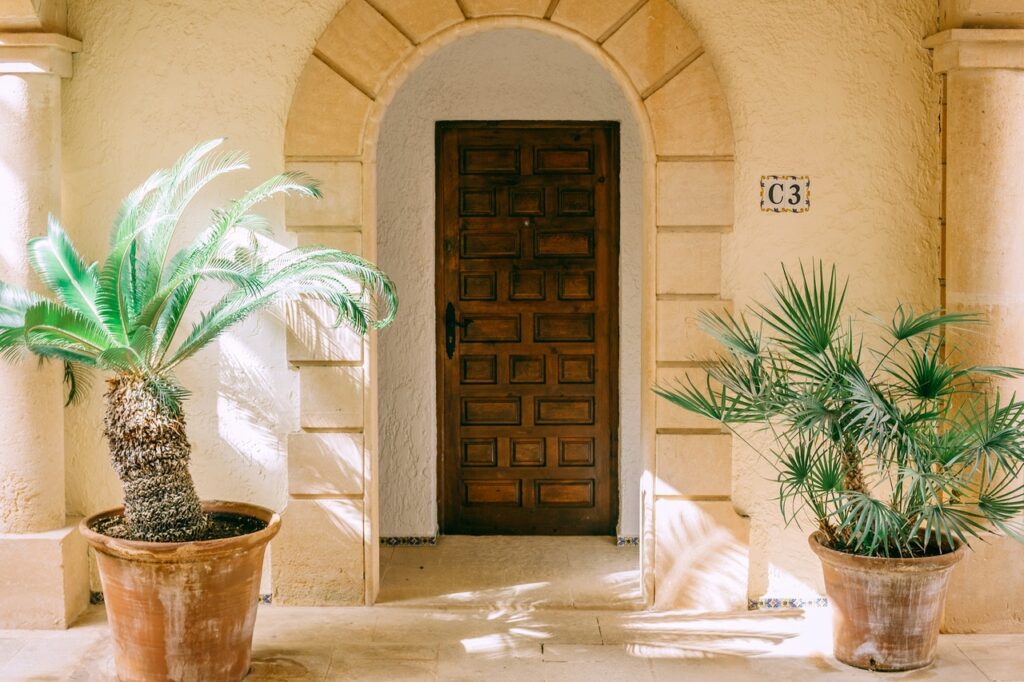 Cleaning Services
If you're not interested in acquiring a property management (PM) system, then you will have to examine the possibility of acquiring each aspect of a PM system independently. While that might be a stressful endeavor, it also allows you to pick and choose which aspects you're willing to pay for. 
Undeniably, if you're wanting to manage Airbnb listings remotely, then hiring a reliable cleaning service is a must. If you go with a cleaning service instead of a private cleaner, you will likely have to pay more, but the cleaning itself will take considerably less time. You'll be able to turn over your listing much quicker, and that means earlier check-in times and more flexibility for your guests.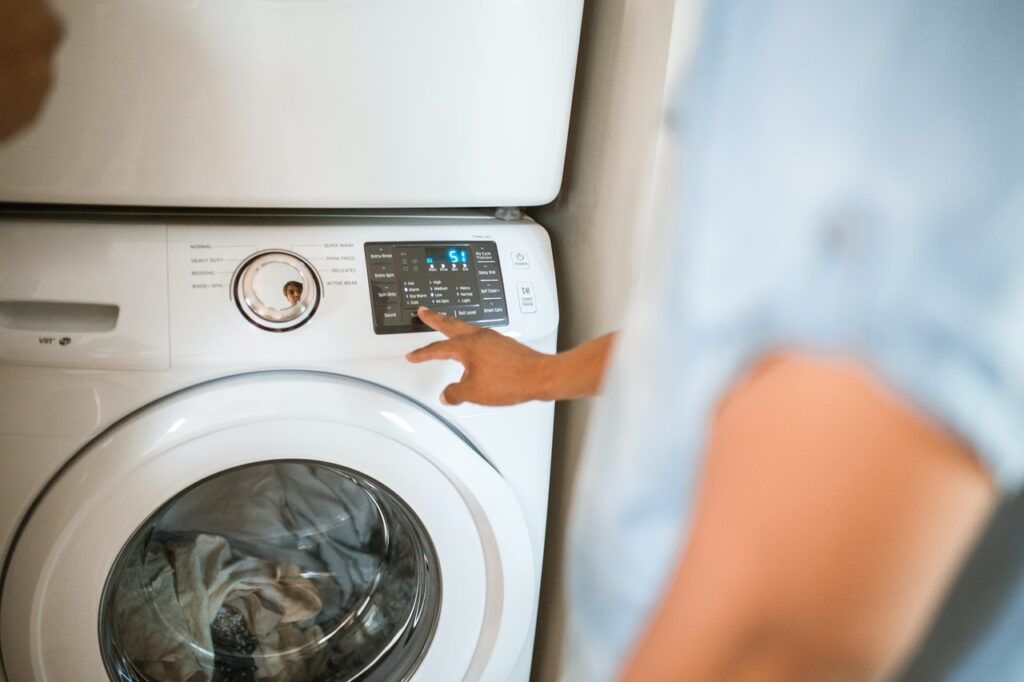 Maintenance Vendors
Running your business at a distance means you cannot be there for emergencies. So, who do you call in an emergency? Having a service of plumbers, electricians, and other professionals to help if anything goes wrong is key to keeping your listings under control. 
Without these key servicepeople, you could be left in the lurch and your guests may suffer as a result. This is why some hosts elect to appoint a co-host, who can take on these responsibilities.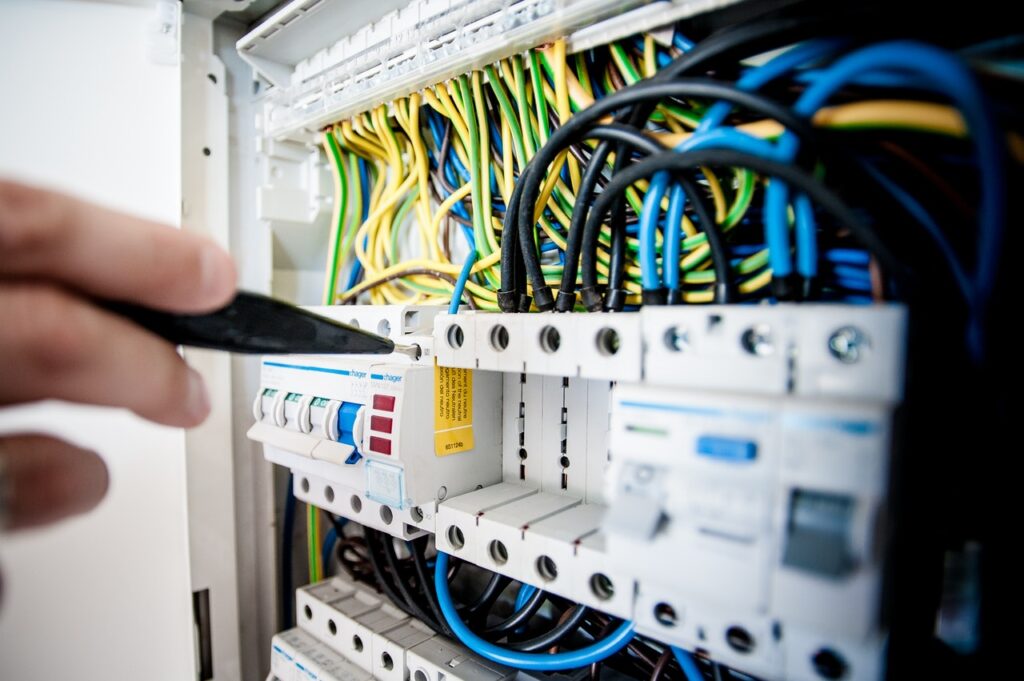 Guest Wi-Fi Solutions
What do we mean when we say 'guest Wi-Fi solutions'? Well, in a nutshell, guest Wi-Fi solutions are ways for hosts to use their internet systems as an added advertising opportunity. Companies like Stayfi, for example, offers hosts the option to design a branded login page. They also collect guest email addresses, monitor networks from the cloud, and send automated emails.
While this technology is not required, it does offer huge assistance. Why wouldn't you want to offer your guests a personalized experience?
Conclusion
There is plenty of optimization software that enables hosts to manage Airbnb listings remotely. This blog post was designed to show you just the tip of the iceberg. Running an Airbnb property when you do not live nearby is typically seen as a headache. However, it does not have to be. 
With these types of software, you could be well on your way to running an optimized short-term rental with none of the stresses. It feels good living in the modern world, doesn't it?
If you're a DPGO user and didn't already know, you can earn money off your invoices if you refer a friend! Check out the details of our Referral Program to find out more.