Investing in real estate has been seen as the golden pathway to success for as long as we can remember. In the words of Mark Twain "buy land, they're not making it anymore". Land is a finite resource so if you're able to invest in real estate for vacation rentals, here are the best places to own an Airbnb. 
The North American market is one of the strongest in the world, with some of the most impressive statistics. So, as we draw closer to the start of the new year, we wanted to explore the best markets for investment in real estate in 2023. 
How Was the Real-Estate Investment Market in 2022?
Overall, house prices in 2022 were strong. After the pandemic started to calm down, we saw a property boom. House prices skyrocketed, houses were being sold in record time, and the global economy finally began to rebound. 
According to Fit Small Business, the average house price of new listings was 13.5% higher than in 2021. The median house price last year in the United States was $357,300, and houses were only on the market for an average of 38 days before they were sold. Interestingly, the most competitive market for house sales in 2022 was Tampa, Florida.
Best Places to Own an Airbnb in 2023
Before we get into the list, we first need to explain how we developed this list and which statistics we examined. Firstly, we looked at historical data. This data includes popularity in peak Airbnb season, average daily rates, occupancy rates, and booking pace.
We also took counsel from our knowledgeable and trustworthy stakeholders who are themselves, investment experts. We asked them where they are thinking of investing in the new year and why. 
Here is our list of best places to own an Airbnb, in no particular order…
San Francisco, California 
San Francisco is a great place to invest in property for vacation rentals. The city often records occupancy rates of up to 95% in June, July, and August. The Average Daily Rate is also very healthy in the city, with prices ranging from around $225 in January/February to $280+ in August/September. From an investor's point of view, the potential monthly revenue can vary from $2,300 in the off-season to $4,500 in peak season. The most popular type of rentals in San Francisco is one-bedroom rentals and the vast majority of 'entire home' rentals.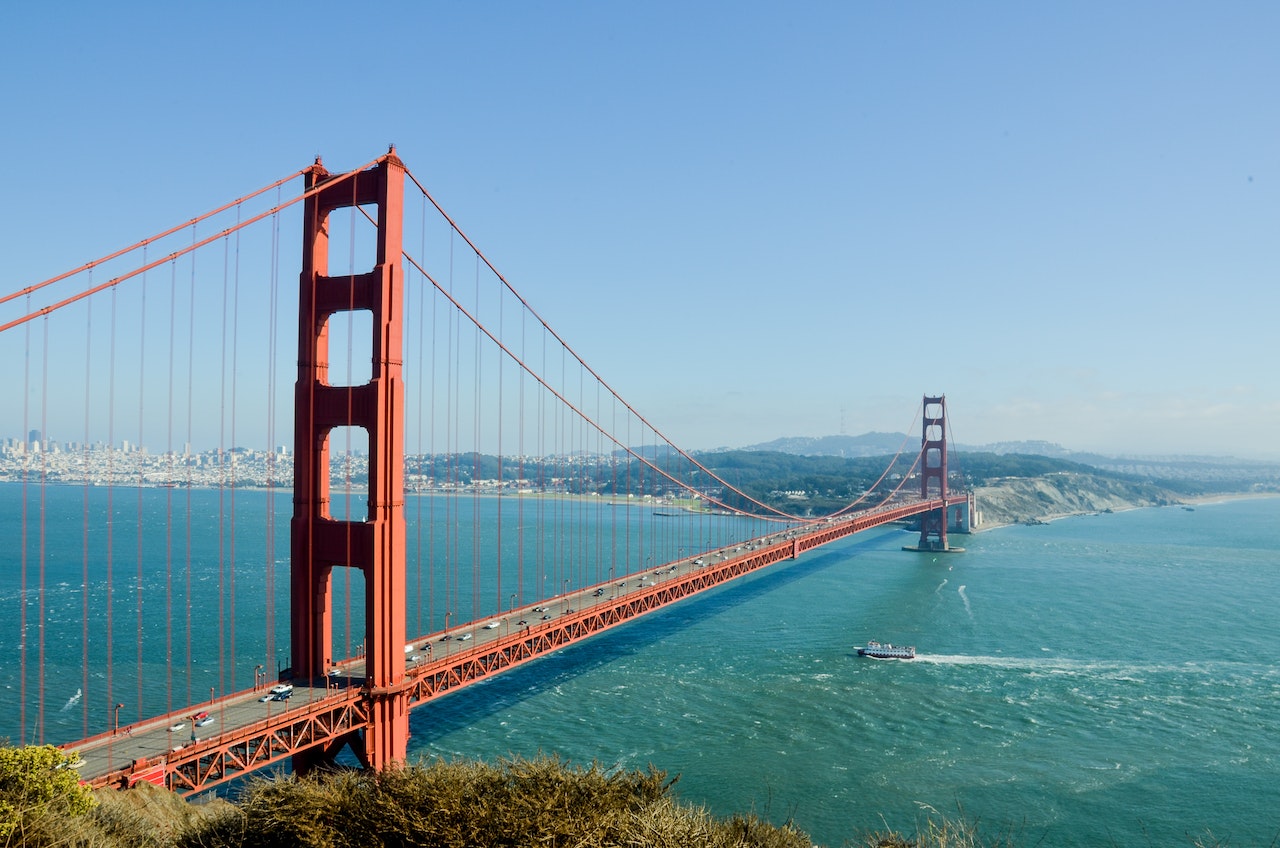 Austin, Texas
It's almost a cast-iron guarantee that a city in Texas will feature on any annual investment list. The state is one of the most popular for visitors and the diversity that it offers is almost unrivaled in the South. 
Austin is a bustling city with a thriving nightlife scene. The areas surrounding the city are beautiful and offer those looking to escape the city a wild expanse of untouched nature. Austin's Average Daily Rate is very healthy and usually ranges between $200 and $350, depending on the season. The most popular type of rental is a one-bedroom, entire home property and the occupancy rate for Austin ranges from 50-55% in January/February to 70-75% in June/July. 
The Poconos, Pennsylvania 
It's no secret that tourists are looking for city escapes now more than ever and the Poconos is an excellent choice for people looking to escape the pace of the city. The Poconos is popular almost year-round and offers beautiful views, wonderful silence, and quaint accommodation options. 
Mount Pocono and Big Pocono State Park are particularly popular areas. In December, the area's Average Daily Rate can go as high as $510 per night, depending on the size of the rental. Occupancy rates fluctuate between 30% and 80% and three-bedroom entire home rentals are the most prevalent. 
Kauai, Hawaii
Summer destinations are usually seen as seasonal rentals for a reason, but this does not always have to be a bad thing. Seasonal rentals can still be worthwhile investments, provided that they are successful enough in peak season to carry you through off-peak season. 
Kauai attracts summer visitors with its sandy beaches, sunny weather, and warm ocean water. Average Daily Prices on the island of Kauai vary from $200 to $800, depending on the season. Two-bedroom entire property rentals are the most prevalent and occupancy ranges from 35% to 87%.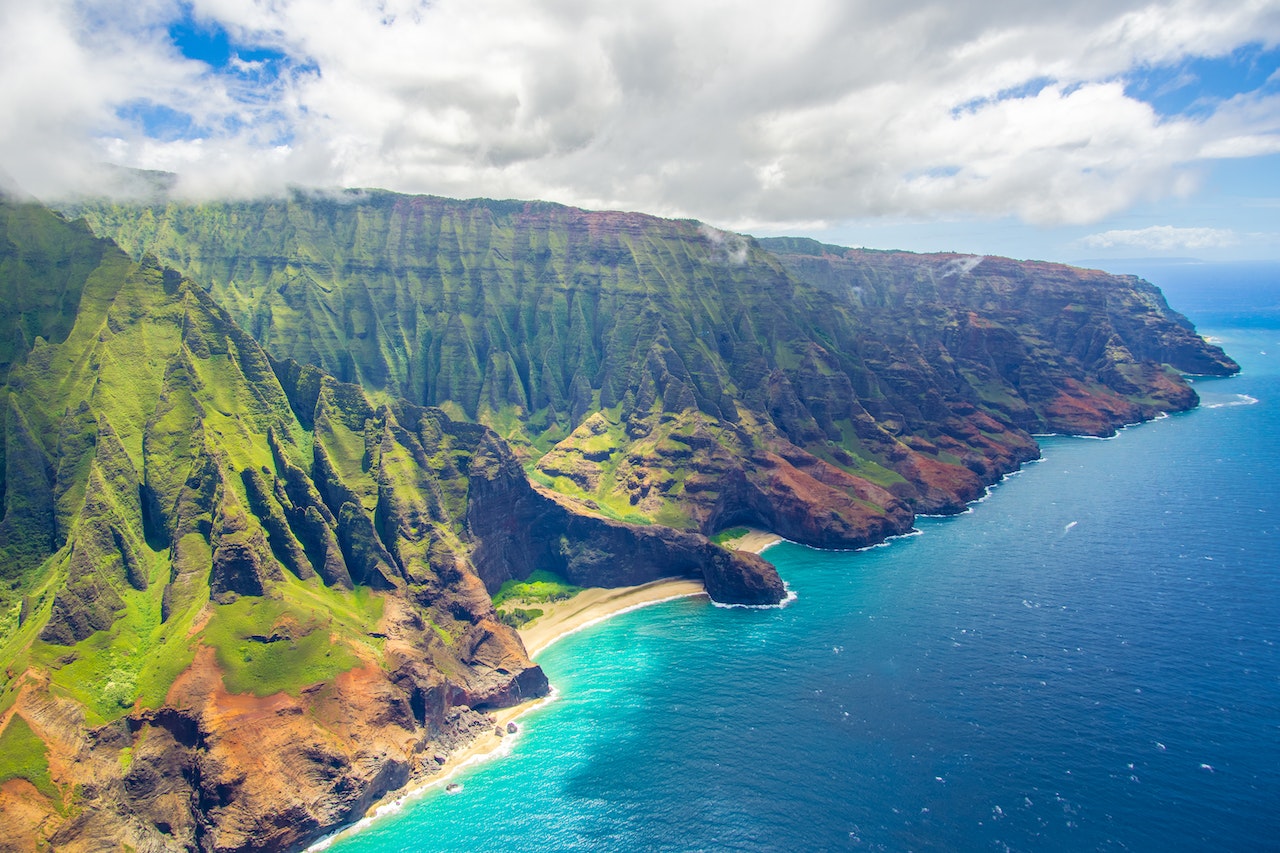 Palm Springs, California
Located in Riverside County, Palm Springs is known for its hot weather and desert landscape. Temperatures soar in June, July, and August which means you don't see the same booking craze in summer, but bookings occur more often in the months before and after the hottest months. 
Three-bedroom entire home listings are the most prevalent, and occupancy is normally higher on Friday, Saturday, and Sunday. It's amongst one of the highest revenue-generating areas in the country and it remained popular all year round, which is great for investment purposes. 
Phoenix, Arizona 
Phoenix offers travelers plenty of exciting activities and stunning natural beauty. Arizona is the Grand Canyon state and yet it offers visitors so much more. It's known for warm weather all year round and that provides a great investment environment for those looking to purchase a property for short-term rentals. 
Over 85% of properties in Phoenix are 'entire home' properties and they are usually one-bedroom properties. Average Daily Rates range from $150 to $270, depending on the time of year. Occupancy ranges from 50% to 85% and potential monthly revenue from vacation rental properties in Phoenix can range from $1700 to $4000. 
Miami, Florida 
There are few cities more iconic than Miami. The sunshine, the ocean, and the lifestyle all come together to create a beloved city in one of the most popular states in the country. 
The occupancy rates in Miami are consistently higher than 50% and can go as high as 88% in Summer. Potential monthly revenue can go as high as $5000 with an annual average occupancy rate of 63%. Miami properties are most commonly entire home properties with one bedroom. 
Denver, Colorado 
As the most populous city in Colorado, Denver dates from the Old West era. Likely founded in the year 1858, Denver is the nineteenth most populous city in the country. F1 superstar Lewis Hamilton recently mounted a successful bid to buy the city's NFL team, the Denver Broncos.
With renewed attention on Denver from the global community, the vacation rental landscape is a great place to invest. The occupancy rates vary from 35% to almost 90%, which is a hugely impressive figure.