Calling all co-hosts! DPGO can now push dynamic pricing from your co-hosted account directly to your chosen listing sites! Thanks to a brilliant little piece of technology, DPGO can now push AI-driven, dynamic pricing directly to the calendars on your chosen property listing sites and OTAs. 
For co-hosts, this will now allow dual-controlled property listings to have their prices updated automatically with dynamic prices, driven by the current market demands, spikes in location visits, currency fluctuations, and more. 
Here's how to reactive your DPGO account and connect it to your co-hosted Airbnb account:
Step One
Log in to your DPGO account via https://www.dpgo.com/app/en/login/ 
Step Two
If you have more than one property on your Airbnb profile, you'll next need to select the co-hosted property. This will be labeled with the words 'Not Controlled: Co-Hosting'. 
Step Three
In the Menu Bar at the top of the page, you'll see a button labeled 'CONNECT TO AIRBNB', located next to the listing's Health Score. 
Step Four
Next, you'll need to enter your Airbnb credentials. Our connection with Airbnb is encrypted, which means we cannot access your login details and neither can anybody else. We've worked exceptionally hard to ensure our connection to Airbnb is safe and secure for our users.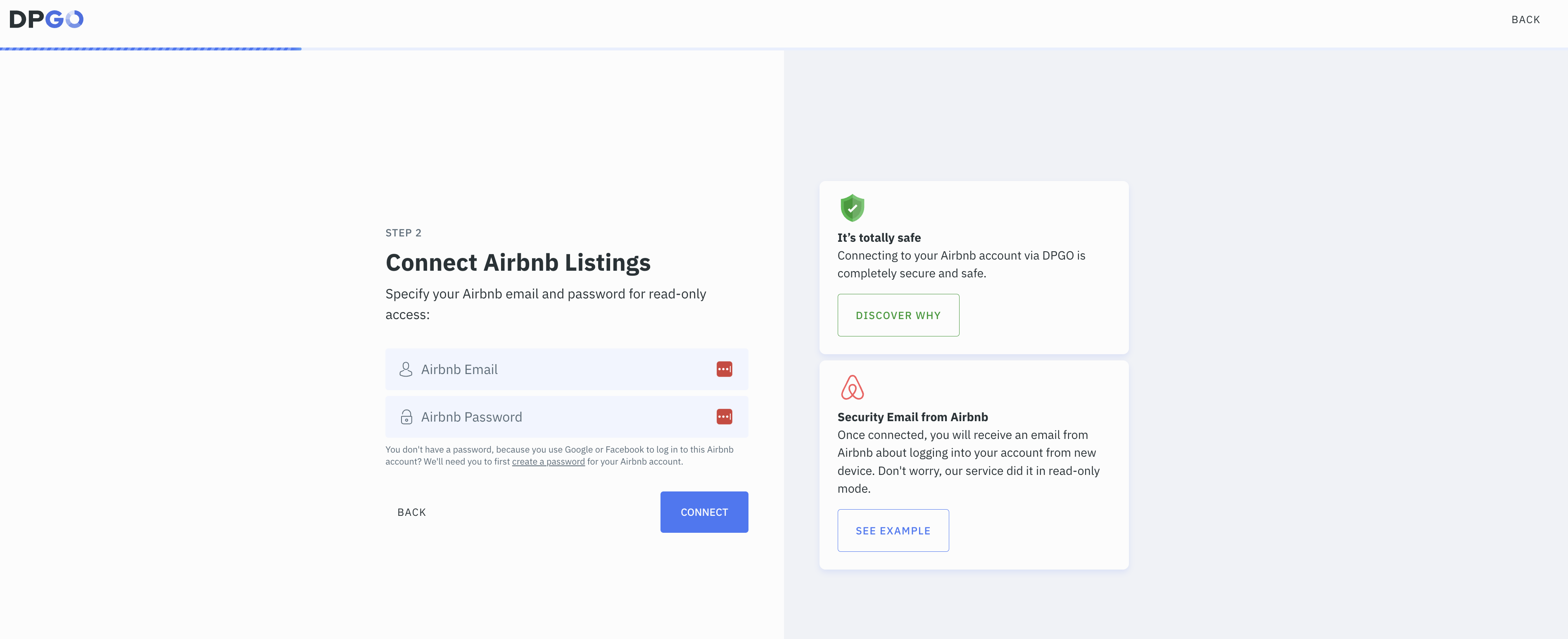 Step Five
To confirm your identity, Airbnb will send you a verification code which you'll need to enter so Airbnb to approve your access request. 
Step Six
Your connection is complete! You can now set your prices centrally in DPGO and have them updated on all of your listing calendars. If you're not sure your account is connected, check the Menu Bar. Instead of 'CONNECT TO AIRBNB', it should now say 'COHOST'.

Why is Dynamic Pricing So Important?
The world is driven by competitive pricing. Yes, it's true that some people will pay higher prices even when there are cheaper alternatives available, but this usually only occurs when the quality of the product or service is on a higher level. In the tourism industry, quality matters in the end, but when your potential customers only see a few images of your property, your pricing also needs to be on point. 
We've developed one of the most advanced pricing engines available on the market today. While we update your pricing, our engine is constantly collecting acation rental data. We examine countless data points, including currency fluctuations, flight prices, local booking interest vs international booking interest, booking surges, competitor pricing, and more.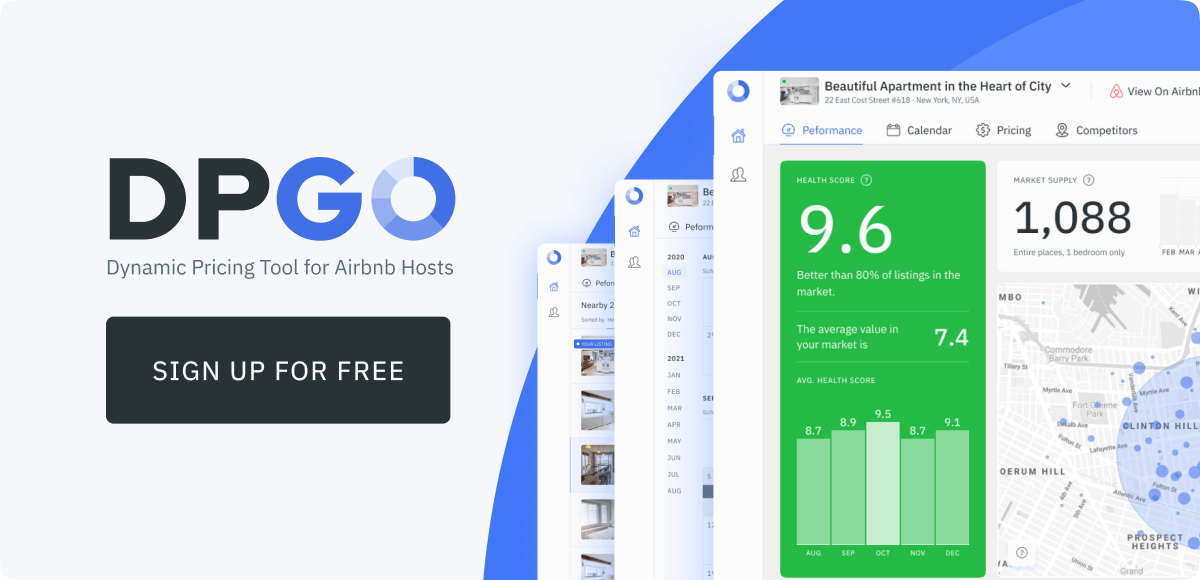 When we recommend a price, it's based not only on data but on your chosen pricing strategy. In your DPGO Performance Dashboard, you'll be able to access your settings and choose between four pricing strategies: More Aggressive, More Conservative, Recommended, and Custom. 
More Aggressive aims to sell as many nights as possible. More Conservative tries to keep your pricing more consistent and won't increase or decrease your prices starkly. Recommended is a middle line between More Aggressive and More Conservative, it makes the best of both worlds. The Custom strategy is a blank slate that allows you to personalize every pricing setting from seasonal price changes to weekend pricing.