COMPLETE COMPARISON
DPGO vs PriceLabs
Let's dive into the details of each pricing software, draw a comparison between them, and you can decide for yourself!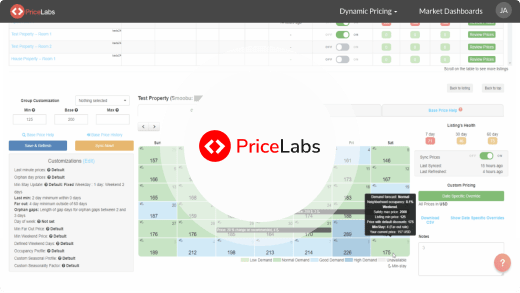 PriceLabs is a revenue management & dynamic pricing software for vacation and short-term rentals. A data-driven approach, automation rules, and customizations to manage pricing plus stay restrictions help vacation rentals increase both revenue and occupancy rates.
Pricing
How Much Does It Cost?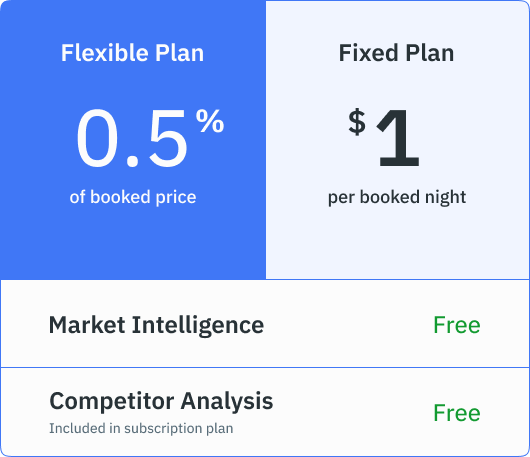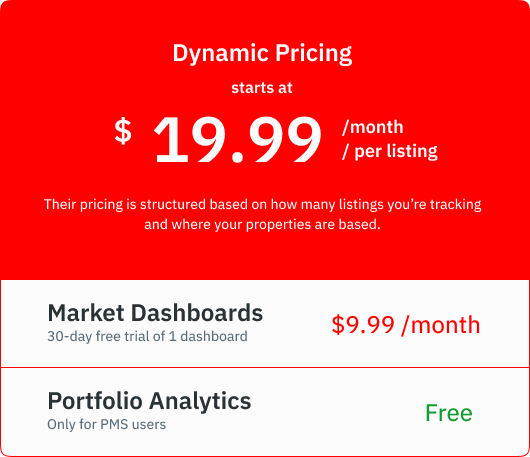 Features
The differences and similarities in the features of the compared products.
AI-Driven Dynamic Pricing


Predefined Pricing Strategies








Date Availability Management













Local Data (Neighborhood) Analysis




Setting a List of Competitors






Support & Updates
Help channels for customers and notifications about product news and innovations.











Reviews
What do people say?





Samuel T.
Team Lead, Real Estate, 11-50 employees

"Great software — super easy to integrate and very powerful with lots of options. Its been a great solution for our team."
⭐ ⭐ ⭐ ⭐ ⭐   5.0


Kelsey Miller
United States
"A very impressive tool, really useful during this difficult period. I'm planning to continue using it as long as it helps me in getting better revenue. Good communication from a customer support agent. Highly recommended!"
⭐ ⭐ ⭐ ⭐ ⭐   5.0


Phil H.
Owner, Real Estate, Self-employed
"Does its job well. It prices dynamically based on your custom rule set and historical data. It is not perfect and can be frustratingly slow when trying to make manual adjustments."
⭐ ⭐ ⭐ ⭐    4.0


Joe Davies
United Kingdom
"Superb product & even better service! We use pricelabs for over 100 listings and it is highly customisable and very useful. However, what sets these guys apart is the service. Really helpful, super responsive and all round good guys. An admirable business that we very much enjoy working with! Choose PriceLabs – you won't regret it."
⭐ ⭐ ⭐ ⭐ ⭐   5.0

There's always an alternative
Free 30-day trial. No credit card required. Cancel anytime.
Copyright © DPGO Software Inc. All rights reserved.