Free Tools
Analyze the Performance of Your Airbnb Listing, Your Local Market and Closest Competitors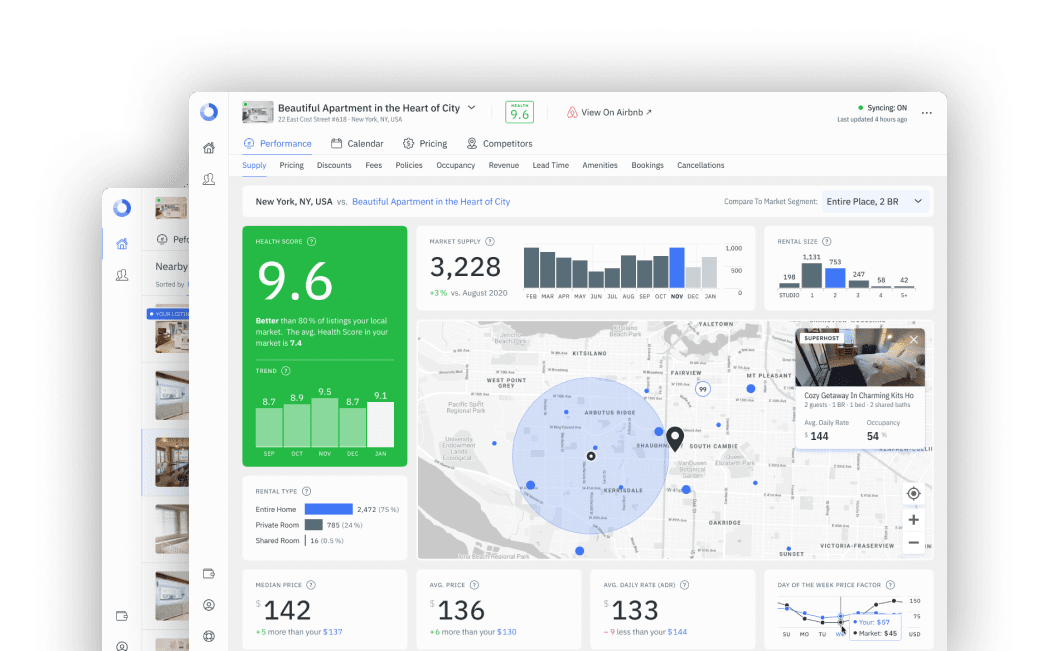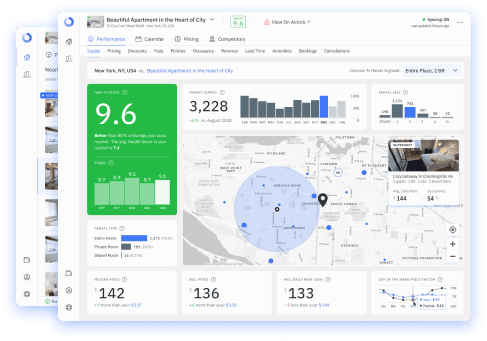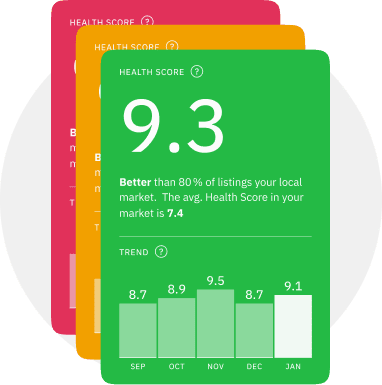 Discover the Health Score of Your Airbnb Listing Relative to Your Local Market
Get a comprehensive assessment of your listing's performance and recommendations on how to improve it.
Study and Keep Track of Key Metrics for Your Local Airbnb Market
All sorts of information, including supply and demand, type and size of property and market health is always just a click away.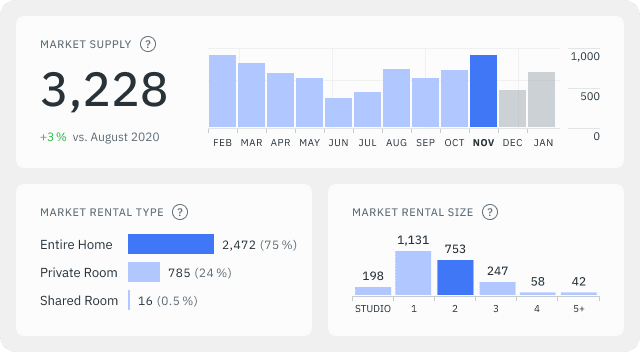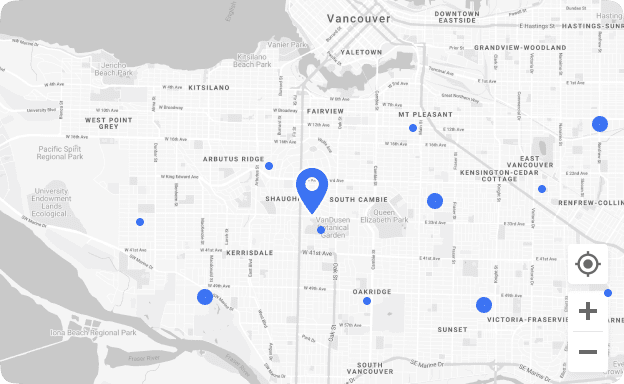 Explore your Local STR Airbnb Market and Uncover Your Direct Competitors
Study the exact location of competitor listings and their business metrics.
Free Analytics Tools for Airbnb Market Data
Experience the easiest way to analyze your listing and local STR market.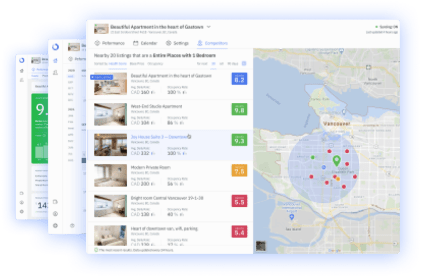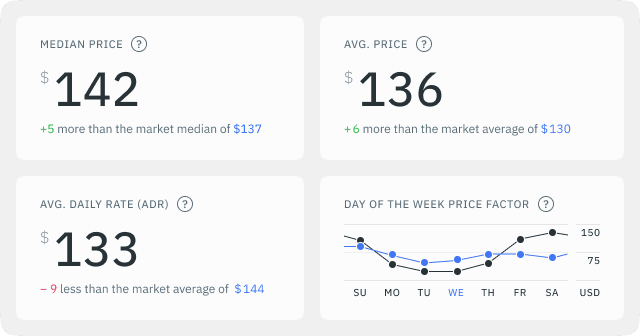 Price Smart, Based on Airbnb Market Data
Compare your prices with the market, study weekly pricing dynamics and analyze your performance.
Organize According to Fees, Policies, and Base Number of Guests
Find out the market standard for fees, policies and base number of guests, then use that information to determine which strategy would work best for your business.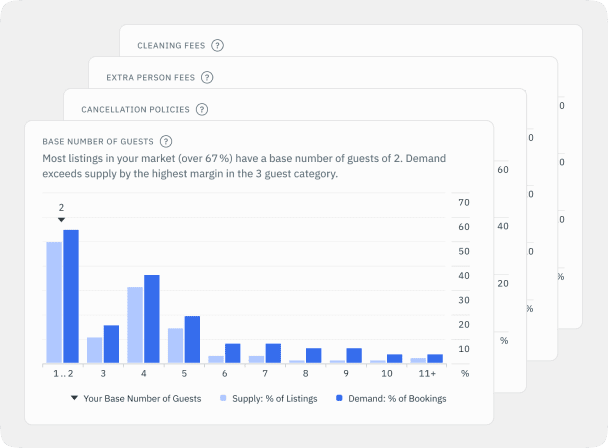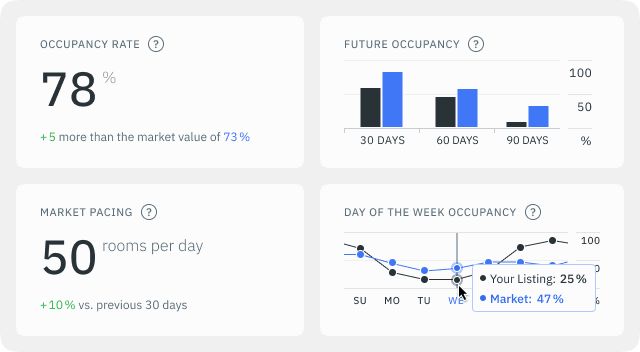 Occupancy Rate and Pacing Under the Microscope
See how the average occupancy rate of your local market fluctuates over time and how it it distributed over future dates in your calendar.
Get Dozens Of Free Airbnb Insights
Analyze your Airbnb listing to improve its occupancy and booking rates.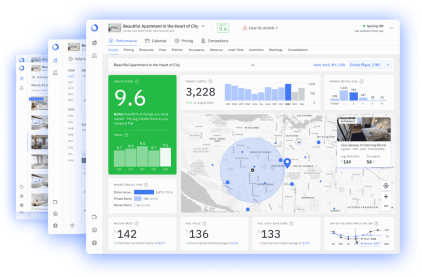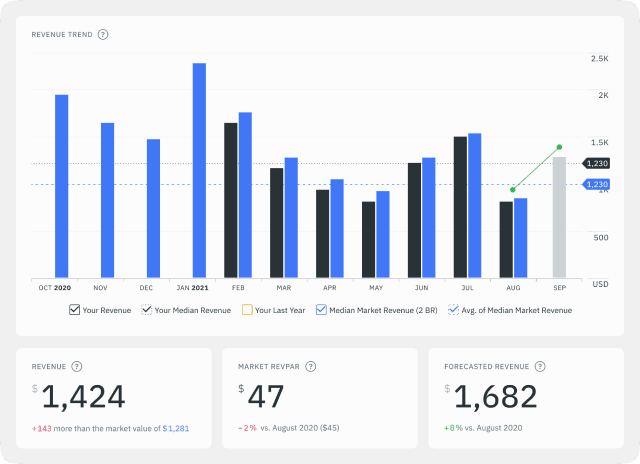 Track and Forecast Profits
Find out if you are earning enough in comparison to the market, what your forecasted profit levels are for next month, and what income is possible in your local area.
Optimize Your Amenity List
Ascertain which amenities are the most highly requested in your local market and give your guests what they want!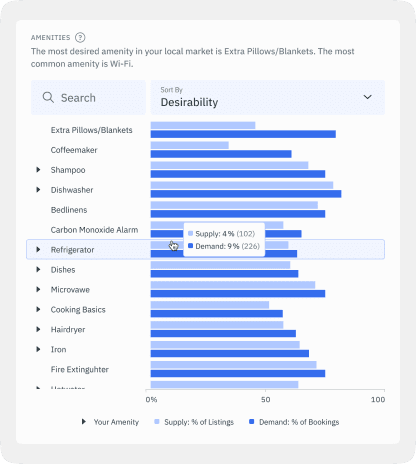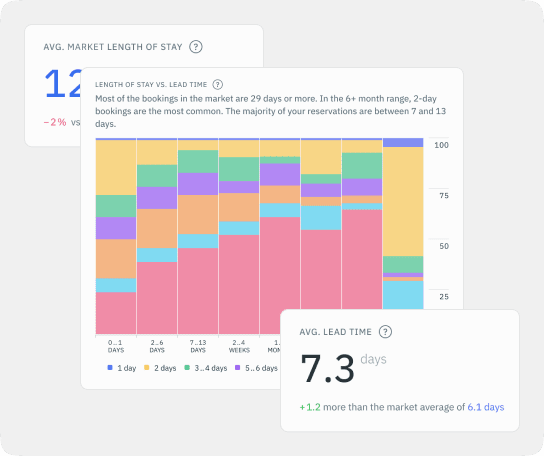 Dive into Lead Time and Length of Stay Data
Compare your listing's data to that of the wider market and better understand how your listing measures up.
Increase Your Occupancy Rate
Identify the strengths and weaknesses of your Airbnb listing.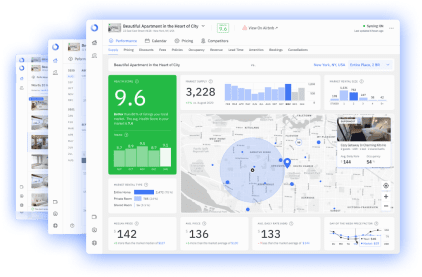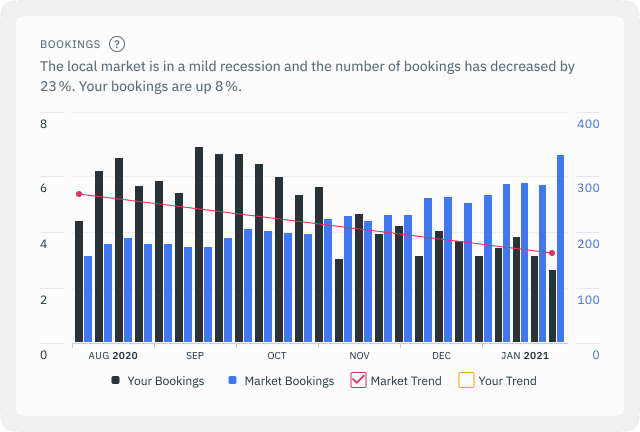 Track Airbnb Booking Trends
Find out how your booking data compares to that of the greater market.
Bookings Vs. Lead Time
Statistics and analytics on your booking window will help you better define a strategy to improve your listing performance.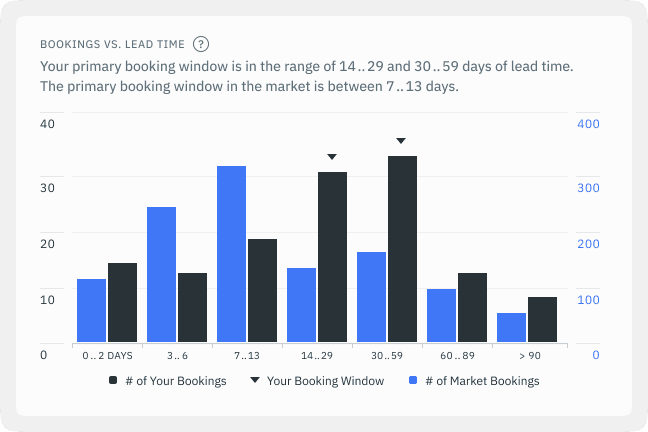 Don't Miss an Airbnb Booking Crisis
Be the first to detect a market crisis and take appropriate steps to mitigate your potential liability and loss.